Coffee is an integral part of many people's daily routines, and owning a reliable coffee maker can make all the difference in starting the day right. However, finding the perfect balance between affordability and quality can be a daunting task.
Top recommendations for a moderately priced coffee maker with a perfect balance of affordability and quality: Hamilton Beach FlexBrew, Cuisinart DCC-3200, and Ninja Specialty Coffee Maker.
In this article, we'll delve into the world of moderately priced coffee makers to help you discover the gems that deliver exceptional brews without emptying your wallet.
Versatility and Convenience: Hamilton Beach FlexBrew
In the world of coffee makers, the Hamilton Beach FlexBrew has earned its stripes as a crowd favorite, and it's no surprise why. This versatile machine has become a go-to choice for many coffee enthusiasts due to its unique ability to cater to various brewing needs.
One of the standout features of the Hamilton Beach FlexBrew is its ability to brew both single-serve cups and full carafes, providing the flexibility to accommodate your changing preferences. Whether you're enjoying a peaceful morning alone or hosting a gathering of friends, FlexBrew has you covered. For a quick solo pick-me-up, the single-serve option saves time and minimizes waste, while the carafe option ensures you have plenty of coffee to share.
Moreover, FlexBrew's compatibility with both ground coffee and coffee pods makes it even more appealing. Coffee pods offer the convenience of mess-free brewing and allow you to experiment with various flavors while using freshly ground coffee lets you enjoy the full aroma and taste of your favorite beans. This versatility in brewing options ensures that no matter your preference, the Hamilton Beach FlexBrew has the perfect solution.
Are early mornings a blur of rushing around to get ready? The Hamilton Beach FlexBrew understands the struggle and has a thoughtful solution. The programmable timer feature allows you to set the brewing time in advance, so you wake up to the enticing aroma of freshly brewed coffee. Say goodbye to sleepy stumbling towards the coffee machine – the FlexBrew has your coffee ready and waiting, making hectic mornings a breeze.
Beyond its functional attributes, the Hamilton Beach FlexBrew has a stylish design that complements any kitchen decor. Its sleek appearance adds a touch of modern elegance to your countertop, making it a delightful addition to your kitchen ensemble. Whether you have a minimalist aesthetic or a vibrant kitchen theme, the FlexBrew effortlessly blends in while also standing out as a focal point.
And let's not forget the most crucial aspect – the price! In the realm of moderately priced coffee makers, the Hamilton Beach FlexBrew emerges as a clear winner. It offers a host of features that you'd typically find in higher-priced machines but without the hefty price tag. This affordability makes it an attractive option for budget-conscious coffee lovers who refuse to compromise on quality.
With the Hamilton Beach FlexBrew as your brewing companion, your coffee ritual becomes an enjoyable experience tailored to your preferences. Its versatility in brewing options, coupled with the convenience of a programmable timer, ensures you can savor your coffee just the way you like it. Plus, it's a stylish addition to your kitchen that doesn't break the bank.
Read more about Brew Your Iced Coffee Delight: A Step-by-Step Guide to the Perfect Cup
Excellence in Flavor Extraction: Cuisinart DCC-3200
If you consider flavor to be the crown jewel of your coffee experience, the Cuisinart DCC-3200 is a coffee maker that demands your serious attention. This remarkable machine is equipped with state-of-the-art brewing technology that elevates your coffee game to new heights, delivering rich and flavorful cups of joe with every brew.
One of the standout features of the Cuisinart DCC-3200 is its meticulous brewing process that ensures the optimal extraction of coffee grounds. This means that the precious flavors and aromas locked within the coffee beans are fully unleashed, resulting in a delightful and satisfying coffee experience.
Beyond its remarkable brewing prowess, the Cuisinart DCC-3200 boasts a large-capacity carafe, making it the perfect companion for gatherings and get-togethers. Sharing coffee moments with family and friends becomes a pleasure, as you can serve multiple cups without constant refilling.
Do you have a particular preference for coffee temperature? No problem! The Cuisinart DCC-3200 understands that personal tastes vary, and it allows you to take charge with its adjustable temperature control feature. Now, every cup can be precisely tailored to suit your individual preferences, ensuring that you savor every sip to the fullest.
This coffee maker is equipped with a built-in charcoal water filter, a feature that sets it apart from many others in its price range. The filter works diligently to remove any impurities from the water, guaranteeing that only the purest, freshest water interacts with your precious coffee beans. The result? A clean and untainted flavor profile that allows you to appreciate the nuances of your favorite coffee blends fully.
If you're on the hunt for a coffee maker that delivers an exceptional taste experience without breaking the bank, the Cuisinart DCC-3200 is a stellar choice. It combines advanced brewing technology, customizable temperature control, and a built-in water filter – all at an affordable price point. It's a winning formula that caters to the discerning coffee lover who values both quality and budget-friendliness.
Barista-Style Brews at Home: Ninja Specialty Coffee Maker
For all the coffee enthusiasts who crave the indulgence of specialty drinks, the Ninja Specialty Coffee Maker is your ultimate companion for crafting barista-style beverages right in the comfort of your kitchen. This remarkable machine is designed to take your coffee experience to new heights, with its array of features tailored to satisfy your taste buds.
One of the standout features of the Ninja Specialty Coffee Maker is its fold-away milk frother, a unique addition that unlocks the realm of creamy lattes and frothy cappuccinos. Now, you can effortlessly create café-worthy drinks without the hassle of leaving your home. Say goodbye to long coffee shop queues and embrace the joy of crafting your delightful concoctions.
Moreover, this coffee maker understands the importance of catering to your varying needs. It offers multiple brewing sizes, ranging from single cups for those quiet mornings to full carafes when entertaining guests. This adaptability ensures that no matter the occasion, the Ninja Specialty Coffee Maker can meet your demands with ease.
The magic doesn't stop there! The Ninja Specialty Coffee Maker employs intelligent thermal flavor extraction technology to enhance the taste of your brews. This technology optimizes the brewing process, ensuring that each cup is infused with the perfect balance of flavors, aromas, and nuances. It's an experience that will leave your taste buds dancing with delight.
If you've been on the hunt for an affordable coffee maker that grants you access to café-quality drinks right at your fingertips, look no further than the Ninja Specialty Coffee Maker. It is a prime candidate for fulfilling your coffee dreams without breaking the bank.
Keeping It Hot: 4. BLACK+DECKER 12-Cup Thermal Coffeemaker
For coffee lovers who enjoy savoring their brews throughout the day, the BLACK+DECKER 12-Cup Thermal Coffeemaker is an exceptional choice. This coffee maker is thoughtfully designed with a thermal carafe that keeps your coffee hot for hours, eliminating the need for a hot plate. Not only does this preserve the rich flavor of your coffee, but it also helps conserve energy.
The genius of the Sneak-a-Cup feature further enhances your coffee experience. With the ability to pause the brewing process mid-cycle, you can pour yourself a cup even before the entire pot is finished. No more waiting impatiently for the brew to complete – you can sneak a delightful sip whenever you please.
If you're a planner who likes to have everything just right, the BLACK+DECKER 12-Cup Thermal Coffeemaker has your back. Its programmable timer allows you to set the brewing time in advance, ensuring that a fresh, hot pot of coffee awaits you at your desired time. Say hello to waking up to the inviting aroma of freshly brewed coffee, ready to kickstart your day.
Despite its impressive features, the BLACK+DECKER 12-Cup Thermal Coffeemaker comes at an affordable price, offering great value for your investment. It's a coffee maker that delivers on its promises and provides the pleasure of enjoying piping hot coffee whenever you need it.
Read more about Brew Your Way to Perfection: The 10 Best Home Coffee Makers with Grinders for Coffee Enthusiasts
Speedy Brewing: Mr. Coffee Optimal Brew 10-Cup Thermal Coffeemaker
For the perpetual movers and shakers, waiting around for your coffee to brew is simply not an option. That's where the Mr. Coffee Optimal Brew 10-Cup Thermal Coffeemaker comes to the rescue, designed with speed and efficiency in mind.
At the heart of its rapid performance is a unique water reservoir design that ensures the optimal brewing temperature is reached swiftly. Say goodbye to long brewing times and hello to a quick and satisfying cup of joe, ready to fuel your day in no time.
To complement its swift brewing prowess, the Mr. Coffee Optimal Brew 10-Cup Thermal Coffeemaker features a thermal carafe that keeps your coffee hot and fresh. This makes it the perfect companion for busy households or fast-paced office settings, where every second counts.
While speed is of the essence, taste is never compromised. The Mr. Coffee Optimal Brew 10-Cup Thermal Coffeemaker ensures that each cup is infused with the rich flavors and aromas that make coffee so enjoyable. So, you can have your coffee brewed fast without sacrificing the quality of your brew.
The icing on the cake? The Mr. Coffee Optimal Brew 10-Cup Thermal Coffeemaker comes at a budget-friendly price, making it an excellent option for those who value efficiency and taste without breaking the bank. It's a coffee maker that perfectly aligns with your on-the-go lifestyle and delivers on its promises, providing you with quick and delightful coffee moments.
Summary
A budget-conscious coffee enthusiast need not sacrifice quality when searching for the perfect coffee maker. These top contenders, including the Hamilton Beach FlexBrew, Cuisinart DCC-3200, Ninja Specialty Coffee Maker, BLACK+DECKER 12-Cup Thermal Coffeemaker, and Mr. Coffee Optimal Brew 10-Cup Thermal Coffeemaker, showcase the best of what moderately priced coffee makers have to offer.
Whether you prefer versatility, exceptional flavor extraction, barista-style beverages, long-lasting heat, or rapid brewing, there's a coffee maker for everyone. Embrace the joy of brewing your favorite coffee blends, and let your taste buds rejoice in the delectable aroma of a well-crafted cup of joe.
Remember, your perfect coffee maker awaits, so go ahead and treat yourself to the daily pleasure of a freshly brewed cup, without breaking the bank! Happy brewing!
Frequently Asked Questions
Q: What makes a coffee maker "moderately priced"?
A: A coffee maker is considered moderately priced when it falls within a budget-friendly range without compromising on essential features and brewing quality.
Q: Do moderately priced coffee makers deliver good-tasting coffee?
A: Yes! Many moderately priced coffee makers on the market are equipped with advanced brewing technologies that extract maximum flavor from coffee grounds, ensuring delicious cups of coffee.
Q: Can I find coffee makers with additional features in this price range?
A: Absolutely! While some moderately priced coffee makers focus on simplicity, others offer added features like programmable timers, adjustable temperature controls, and even milk frothers for crafting specialty drinks.
To learn more on how to start your own coffee shop checkout my startup documents here
Please note: This blog post is for educational purposes only and does not constitute legal advice. Please consult a legal expert to address your specific needs.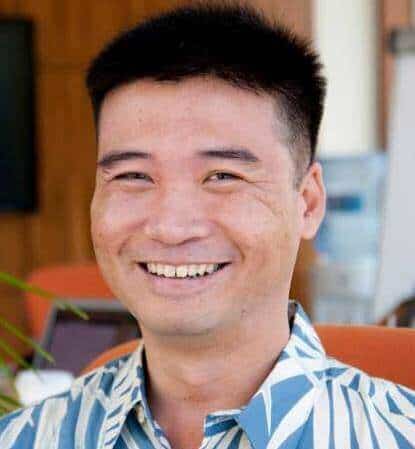 Hi! I'm Shawn Chun
My adventure in coffee began when I first launched my first coffee shop back in the early 2000s. I had to figure out so many things on my own and to make it worse within 2 years of opening two large corporate coffee chains moved in just blocks away from me!
As I saw smaller and even some larger coffee shops in the neighborhood slowly lose customers to these giant coffee chains and slowly close up shop, I knew that I had to start getting creative…or go out of business.
I (like you may be) knew the coffee industry well. I could make the best latte art around and the foam on my caps was the fluffiest you have ever seen. I even had the best state-of-the-art 2 group digital Nuova Simonelli machine money could buy. But I knew that these things alone would not be enough to lure customers away from the name brand established coffee shops.
Eventually, through lots of trial and error as well as perseverance and creativity I did find a way to not only survive but also thrive in the coffee/espresso industry even while those corporate coffee chains stayed put. During those years I learned to adapt and always faced new challenges. It was not always easy, however, in the end, I was the sole survivor independent coffee shop within a 10-mile radius of my location. Just two corporate coffee chains and I were left after that year. All told the corporate coffee chains took down over 15 small independent coffee shops and kiosks and I was the last one standing and thriving.
Along the years I meet others with the same passion for coffee and I quickly learned that it is not only "how good a barista is" that makes a coffee shop successful, but the business side of coffee as well.
Hence why I started this website you are on now. To provide the tools and resources for up and coming coffee shop owners to gain that vital insight and knowledge on how to start a coffee shop successfully.
Stick around, browse through my helpful blog and resources and enjoy your stay! With lots of LATTE LOVE!
Shawn