For coffee enthusiasts, the aroma of freshly ground beans is nothing short of heavenly. If you're seeking a delightful coffee experience right in the comfort of your home, a coffee machine with an integrated grinder is the way to go.
Some top recommendations for the best home coffee machine with an integrated grinder are Breville Barista Express, DeLonghi Magnifica, and Cuisinart Grind & Brew. Choose one that aligns with your expertise and desired level of involvement.
In this article, we'll explore some of the top recommendations for the best coffee machines with grinders that will elevate your home brewing game and ensure a perfect cup of Joe every time.
Breville Barista Express
The Breville Barista Express is a dream come true for those who aspire to be home baristas, offering a perfect blend of functionality and style. This sleek and powerful espresso machine boasts an integrated conical burr grinder that elevates your coffee experience to new heights. The built-in grinder allows you to grind your coffee beans just before brewing, ensuring that you savor the freshest flavors and aromas with every cup.
At the heart of this coffee marvel lies the impressive 1600W Thermo coil heating system, which maintains the optimal water temperature for extracting rich flavors and velvety crema. This means you get the perfect shot of espresso with a full-bodied taste and delightful texture, just like you would enjoy at a professional café.
But the true magic of the Barista Express lies in its intuitive interface and hands-on controls. You have the power to tailor your coffee to suit your exact preferences. Adjust the grind size to achieve the perfect coarseness for your chosen brewing method, whether a finely ground espresso or a coarser grind for a French press.
Dosing is a breeze too, allowing you to control the amount of coffee used, ensuring consistency in every cup. With the extraction time under your command, you can experiment with different brewing times to create your personalized coffee profile.
Don't just stop at espresso – the Barista Express is your ticket to crafting an array of specialty drinks. Thanks to its steam wand, you can froth milk to perfection and unleash your inner latte artist. Whether it's a creamy cappuccino, a velvety latte, or any other milk-based coffee concoction, this machine covers you.
The Barista Express isn't just about great coffee; it's a journey of exploration and creativity. Unleash your inner barista and master the art of coffee-making from the comfort of your kitchen. With this impressive machine, you'll be serving up café-quality beverages and impressing friends and family in no time.
Read more about Discover the Ultimate Coffee Duo: Perfect Grinding + Brewing
DeLonghi Magnifica
For coffee enthusiasts who crave a hassle-free brewing experience without sacrificing quality, the DeLonghi Magnifica stands as an exceptional choice. As a fully automatic espresso machine equipped with an integrated grinder, it takes the complexity out of coffee-making, allowing you to revel in your favorite brew effortlessly.
With its super-automatic system, the Magnifica handles the entire process from grinding to tamping and brewing, ensuring consistently delicious results with every cup. You can bid farewell to the chore of manual preparation and savor the convenience of one-touch coffee perfection.
Beyond simplicity, the Magnifica also embraces customization. Tailor your coffee to match your taste preferences by adjusting the coffee strength, grind size, and water temperature. Whether you desire a bold and robust shot of espresso or a milder brew, this machine grants you the freedom to experiment and find your ideal flavor profile.
Indulgence reaches new heights with Magnifica's rapid cappuccino system, which effortlessly froths milk to creamy perfection. Treat yourself to sumptuous cappuccinos, lattes, and other milk-based delicacies right in the comfort of your home, rivaling the creations of your favorite café.
With its compact and stylish design, the Magnifica complements any kitchen space, making it a perfect addition to your countertop. Whether you have a spacious kitchen or a cozy nook, this machine effortlessly finds its place, ready to cater to your coffee cravings.
The DeLonghi Magnifica is an outstanding choice for coffee enthusiasts seeking a seamless and personalized brewing experience. By marrying simplicity and quality, this fully automatic espresso machine with a built-in grinder elevates your home coffee journey to new heights. Embrace the joy of customized coffee, indulge in creamy froths, and relish the ease of a compact and versatile coffee companion, right at your fingertips. With the Magnifica, brewing perfection is just a touch away.
Cuisinart Grind & Brew
Elevate your morning ritual with the Cuisinart Grind & Brew, a coffee maker designed to deliver a seamless brewing experience like no other. This exceptional machine boasts a built-in blade grinder that expertly grinds your coffee beans just before the brewing process, ensuring that your cup is infused with maximum flavor and freshness.
Imagine waking up to the delightful aroma of freshly brewed coffee every morning. With Grind & Brew's programmable feature, this dream becomes a reality. Set your desired brew time in advance, and the machine will work its magic, ready to greet you with a perfect cup of Joe to kickstart your day.
Versatility is Grind & Brew's strong suit, allowing you to personalize your coffee to suit your unique taste preferences. Its brew strength control feature enables you to adjust the intensity of your coffee, giving you the freedom to craft a brew that suits your mood – whether it's a robust and full-bodied wake-up call or a milder, smooth cup to savor throughout the day.
With a 24-hour advance brew start option, you'll never have to wait for your coffee fix. Simply set the timer, and the Grind & Brew will ensure your coffee is ready exactly when needed. Say goodbye to morning rushes and hello to a perfectly timed coffee routine.
The Cuisinart Grind & Brew seamlessly combines convenience, customization, and a delightful coffee experience, all within a compact and user-friendly design.
Embrace the joy of waking up to the aroma of freshly ground and brewed coffee, and savor the pleasure of tailoring your brew just the way you like it. The Grind & Brew is the perfect addition to your kitchen, enhancing your coffee journey one cup at a time.
Gaggia Anima Prestige
Indulge in the authentic taste of Italian espresso from the comfort of your home with the Gaggia Anima Prestige. This super-automatic espresso machine is the epitome of coffee excellence, featuring a ceramic burr grinder that guarantees freshly ground coffee with minimal noise and heat build-up, preserving the full flavor of the beans.
Simplicity meets sophistication with the Anima Prestige's sleek and user-friendly interface, granting you full control over your coffee experience. Adjust the coffee strength, temperature, and volume to craft the perfect cup tailored to your preferences. The machine's flexibility ensures that every sip is a delightful journey through the world of premium coffee.
Say hello to barista-level lattes and cappuccinos with the Anima Prestige's one-touch milk frothing system. Creating velvety microfoam becomes effortless, allowing you to enjoy café-style milk-based beverages without stepping outside your home.
Cleaning and maintenance are a breeze with the Anima Prestige's removable brewing unit. The convenience of this feature ensures that your coffee maker remains pristine, ready to brew your favorite drinks without any hassle.
The Gaggia Anima Prestige exemplifies the art of espresso-making, putting you in the driver's seat of your coffee journey. Relish the flavors of freshly ground coffee, masterfully brewed, and embellished with smooth milk froth. With its Italian craftsmanship and advanced features, this super-automatic espresso machine brings the essence of Italy right to your kitchen. Say "buongiorno" to authentic espresso, and savor every moment of your coffee indulgence with the Gaggia Anima Prestige.
Read more about Discover Your Coffee Soul Mate: Nespresso's Coffee Types Chart Unveiled
Jura E6
Indulge in the lap of luxury with the Jura E6, a fully automatic espresso machine that delivers a premium coffee experience right in the comfort of your home. This sophisticated appliance boasts an AromaG3 grinder, renowned for its fast and precise grinding, ensuring that each cup of coffee is a masterpiece of flavor and aroma.
The E6 takes coffee extraction to a whole new level with its intelligent pre-brew aroma system, meticulously extracting every nuance and essence from the coffee grounds. This results in a harmonious symphony of flavors, a true delight for the coffee connoisseur's palate.
Thanks to the pulse extraction process, the E6 enhances the crema of your coffee, creating a velvety-smooth texture that elevates your coffee indulgence to a luxurious experience. Every sip is a revelation, with the richness of flavors and the pleasing sensation of the perfectly crafted crema.
Navigating through the E6's features is an effortless affair, courtesy of the TFT color display. Intuitive and user-friendly, the display allows you to customize and tailor your coffee settings to suit your preferences, making the coffee-making process an enjoyable and personalized journey.
But the luxury doesn't end with just black coffee; the Jura E6 also boasts an integrated fine foam frother, giving you the power to create luscious milk foam for all your specialty beverages. From creamy lattes to frothy cappuccinos, the E6 caters to your every coffee desire, ensuring you can savor your favorite coffeehouse creations right at home.
Saeco PicoBaristo
The Saeco PicoBaristo stands out as the epitome of versatility and convenience in the world of super-automatic espresso machines. Compact yet powerful, this coffee maker is equipped with a durable ceramic grinder that guarantees a consistent grind size, ensuring optimal extraction for every cup.
When it comes to customization, the PicoBaristo is a true champion. With a generous selection of 11 customizable drink options, you can explore a vast array of beverages, all tailored to suit your unique preferences. Whether you crave a bold espresso to kickstart your day, a velvety latte for a relaxing afternoon, or any other specialty coffee creation, the PicoBaristo delivers perfection with every pour.
One of the most impressive features of the PicoBaristo is its AquaClean filter. This innovative addition significantly reduces the need for descaling, making maintenance a breeze. With the AquaClean filter, you can enjoy hassle-free coffee-making, without the constant worry of scaling affecting the machine's performance.
Compact in size, yet mighty in capabilities, the Saeco PicoBaristo effortlessly fits into any kitchen space, making it an ideal choice for coffee enthusiasts with limited countertop real estate. Its user-friendly interface ensures that preparing your favorite beverages is a breeze, while the impressive array of drink options guarantees there's always something new to try.
Summary
Investing in a high-quality coffee machine with a grinder for your home will undoubtedly transform your coffee brewing experience. From the hands-on Breville Barista Express to the super-automatic Saeco PicoBaristo, these top recommendations cater to diverse tastes and preferences.
Choose the one that best suits your needs and start your journey to becoming a home barista or a connoisseur of perfectly brewed coffee. With these machines by your side, every day can begin with a delightful cup of coffee, customized to your liking, without leaving the comfort of your home. Happy brewing!
Frequently Asked Questions
Q: Why should I choose a coffee machine with an integrated grinder for my home?
A: Coffee machines with grinders offer the advantage of freshly ground beans, preserving aroma and flavor. They provide greater control over grind size, ensuring a tailored coffee experience with convenience at home.
Q: Can I adjust the grind size on these machines to suit different coffee styles?
A: Yes, most coffee machines with grinders come with adjustable grind settings. Whether you prefer a coarse grind for French press or a fine grind for espresso, you can easily customize the grind size to match your brewing method and taste preferences.
Q: Are these coffee machines suitable for beginners, or do they require barista skills?
A: These machines cater to all skill levels. Some, like the DeLonghi Magnifica, offer fully automatic brewing, making it beginner-friendly. Others, like the Breville Barista Express, allow you to hone your barista skills with manual controls.
To learn more on how to start your own coffee shop checkout my startup documents here
Please note: This blog post is for educational purposes only and does not constitute legal advice. Please consult a legal expert to address your specific needs.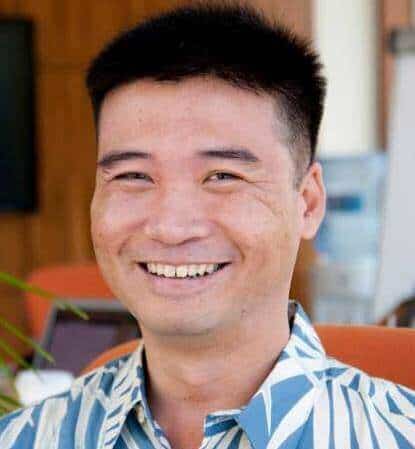 Hi! I'm Shawn Chun
My adventure in coffee began when I first launched my first coffee shop back in the early 2000s. I had to figure out so many things on my own and to make it worse within 2 years of opening two large corporate coffee chains moved in just blocks away from me!
As I saw smaller and even some larger coffee shops in the neighborhood slowly lose customers to these giant coffee chains and slowly close up shop, I knew that I had to start getting creative…or go out of business.
I (like you may be) knew the coffee industry well. I could make the best latte art around and the foam on my caps was the fluffiest you have ever seen. I even had the best state-of-the-art 2 group digital Nuova Simonelli machine money could buy. But I knew that these things alone would not be enough to lure customers away from the name brand established coffee shops.
Eventually, through lots of trial and error as well as perseverance and creativity I did find a way to not only survive but also thrive in the coffee/espresso industry even while those corporate coffee chains stayed put. During those years I learned to adapt and always faced new challenges. It was not always easy, however, in the end, I was the sole survivor independent coffee shop within a 10-mile radius of my location. Just two corporate coffee chains and I were left after that year. All told the corporate coffee chains took down over 15 small independent coffee shops and kiosks and I was the last one standing and thriving.
Along the years I meet others with the same passion for coffee and I quickly learned that it is not only "how good a barista is" that makes a coffee shop successful, but the business side of coffee as well.
Hence why I started this website you are on now. To provide the tools and resources for up and coming coffee shop owners to gain that vital insight and knowledge on how to start a coffee shop successfully.
Stick around, browse through my helpful blog and resources and enjoy your stay! With lots of LATTE LOVE!
Shawn