Are you passionate about coffee and dream of starting your cozy coffee shop? While the idea may sound exciting, it's crucial to clearly understand the costs involved. Opening a coffee shop requires careful planning and financial preparation.
Starting a coffee shop involves various costs like location and lease expenses, equipment and furnishings, interior design, inventory and supplies, staffing and wages, marketing and advertising, operational expenses, and licenses/permits. Proper budgeting and planning are essential for a great coffee shop venture.
In this article, I will explore the various expenses you should consider when starting your very own caffeine haven.
1. Location and Lease Costs:
When embarking on the journey of starting a coffee shop, one cannot underestimate the importance of finding the perfect location. It is undeniably one of the most significant expenses and decisions you will face. The cost of rent or lease for a commercial space can vary greatly depending on the city and neighborhood you choose.
In popular cities or trendy neighborhoods with high foot traffic, you can expect the rent prices to be substantially higher. This is because these areas offer greater visibility and potential customer flow, making them desirable for coffee shop owners.
In addition to rent, it's crucial to factor in other expenses associated with the location. Renovations may be necessary to transform the space into a suitable coffee shop. These costs can include remodeling, installation of plumbing and electrical systems, and other structural modifications. It's important to ensure that the space meets your specific requirements and complies with health and safety regulations.
Furthermore, permits and licenses are essential considerations to avoid legal complications. Depending on your local regulations, you may need permits for signage, outdoor seating, or even selling alcohol if you plan to offer alcoholic beverages.
Obtaining these permits and licenses often involves fees and can add to the overall costs of starting your coffee shop. It's crucial to research and comply with all the requirements to operate legally and smoothly.
Another factor to keep in mind when selecting a location is the potential for competition. While a bustling area with several coffee shops might seem appealing due to the existing customer base, it also means a higher level of competition. Analyzing the market and understanding the target audience in a particular area can help you make an informed decision about the viability of your coffee shop's location.
Choosing the perfect location for your coffee shop requires careful evaluation of various factors. It's essential to strike a balance between rent affordability, foot traffic, competition, and compliance with regulations.
Conducting thorough market research, consulting with real estate agents, and seeking advice from experienced coffee shop owners can help you make an informed decision and navigate the significant expenses associated with finding the ideal location for your coffee shop.
Read more about Cost to Start Drive-Thru Coffee Shop: A Cupful of Expenses
2. Equipment and Furnishings:
To create a coffee shop that both attracts and satisfies customers, it is essential to invest in quality equipment and furnishings. These essential items form the backbone of your coffee shop's operations and contribute to the overall customer experience. From espresso machines and grinders to coffee brewers and refrigerators, each piece of equipment plays a crucial role in delivering a consistently excellent product.
When considering the costs involved in equipment and furnishings, it's important to note that the investment can vary based on the size of your coffee shop and the level of sophistication you aim for.
Larger establishments may require multiple espresso machines, multiple grinders, and larger coffee brewers to accommodate a higher volume of customers. Conversely, smaller coffee shops may opt for more compact and efficient equipment to suit their space and customer base.
Selecting the right equipment goes beyond its initial price tag. It's crucial to prioritize durability and functionality to ensure long-term reliability. Investing in reputable brands and reliable models may require a higher upfront cost but can save you from expensive repairs or replacements in the future.
Remember, your equipment will be subject to heavy daily usage, so it's important to choose machines that can withstand the demands of a busy coffee shop.
When it comes to furnishings, the goal is to create a welcoming and comfortable atmosphere for your customers. This includes selecting comfortable seating, stylish tables, appropriate lighting fixtures, and aesthetically pleasing decor.
The cost of furnishings can vary depending on the style and theme you envision for your coffee shop. Consider the durability and ease of maintenance of the chosen furnishings, as they will experience regular wear and tear.
To ensure you make the right equipment and furnishing choices, it's advisable to research and consult with industry experts. Speak with coffee shop owners or baristas who have experience in selecting and using various equipment brands. They can provide valuable insights into the reliability and performance of different models and brands.
Additionally, attending trade shows or coffee industry events can expose you to a wide range of equipment options and provide an opportunity to test them firsthand. This allows you to compare features, functionality, and prices to make an informed decision.
3. Interior Design and Ambience:
When starting a coffee shop, one of the crucial aspects to consider is creating a pleasant and inviting atmosphere for your customers. The ambiance of your coffee shop plays a significant role in attracting and retaining patrons, as it sets the stage for a memorable experience. To achieve this, it is important to invest in interior design elements that align with your brand identity and target market.
First and foremost, furniture selection is a key consideration. Comfortable seating options are essential to create a cozy and inviting environment. Depending on your coffee shop's concept and space, you may opt for a combination of chairs, couches, or even communal tables to cater to different customer preferences. It's essential to strike a balance between style and comfort to ensure that customers can relax and enjoy their coffee.
Lighting fixtures also play a vital role in setting the mood of your coffee shop. Natural lighting is often highly desired, as it creates a warm and welcoming ambiance. Incorporating large windows or skylights can maximize natural light during the day.
In the evenings, soft and warm lighting fixtures such as pendant lights or track lighting can create a cozy and intimate atmosphere. Pay attention to the intensity and placement of lights to ensure they enhance the overall aesthetic while providing adequate illumination.
Decor and artwork are additional elements that can elevate the visual appeal of your coffee shop. Consider incorporating artwork, photographs, or murals that reflect the theme, culture, or local community.
These decorative elements can create points of interest and spark conversation among customers. Pay attention to color schemes that align with your branding and create a cohesive visual experience.
In addition to furniture, lighting, and decor, signage is crucial for both aesthetics and functionality. Clear and well-designed signage helps customers navigate your coffee shop and understand the menu offerings. It's important to have prominent, easy-to-read signage that showcases your brand and informs customers about various areas such as ordering, seating, and restrooms.
While aesthetics are important, it's equally vital to balance them with practicality and customer comfort. Ensure that the furniture and layout of your coffee shop allow for efficient flow and easy movement.
Consider the spacing between tables and chairs to provide enough privacy for customers while accommodating foot traffic. Offering a variety of seating options, such as bar stools for individuals and larger tables for groups, can cater to different customer needs.
Remember, the interior design of your coffee shop should be a reflection of your brand and appeal to your target market. It's worth seeking professional assistance from interior designers or consultants with experience in creating coffee shop environments. They can provide valuable insights into space optimization, design trends, and creating a unique atmosphere that sets your coffee shop apart from the competition.
Read more about Cost to Start Dunkin's Coffee Shop: Analyzing the Cost Factors
4. Inventory and Supplies:
To keep your coffee shop up and running smoothly, it is vital to stock up on a wide range of inventory and supplies. These include essential items such as coffee beans, milk, syrups, tea, pastries, disposable cups, napkins, and cleaning materials. Maintaining a well-managed inventory is crucial not only to meet customer demands but also to control costs and minimize waste.
Coffee beans are the heart and soul of any coffee shop. It is important to source high-quality beans that align with your desired flavor profiles and customer preferences. Building relationships with reputable coffee bean suppliers ensures a consistent supply of fresh beans. Consider factors such as origin, roast level, and fair trade certifications when selecting your coffee bean suppliers.
In addition to coffee beans, other beverage ingredients like milk, syrups, and tea should be carefully sourced. Choose suppliers that provide quality products, as these ingredients significantly impact the taste and overall experience of your beverages. It's essential to balance the quality of ingredients with their cost to maintain profitability.
Complementing your beverages with a selection of pastries and baked goods can enhance the customer experience and generate additional revenue. Establish partnerships with local bakeries or consider in-house baking to ensure a fresh and enticing assortment of pastries for your customers.
Disposable cups, napkins, and other paper products are essential for serving beverages and maintaining cleanliness. It's important to strike a balance between eco-friendly options and practicality. Opting for biodegradable or compostable materials can align with sustainability goals and attract environmentally conscious customers.
Effective inventory management is crucial to avoid overstocking or running out of essential supplies. Implementing a robust inventory tracking system helps monitor stock levels, anticipate demand, and minimize waste. Regularly review sales data, track usage patterns, and establish reorder points to maintain optimal inventory levels.
Developing strong relationships with suppliers is beneficial for several reasons. It allows you to negotiate favorable pricing, receive timely deliveries, and access new products or exclusive deals. Building trust and open communication with your suppliers can help ensure a consistent supply of high-quality products that meet the needs of your coffee shop.
5. Staffing and Wages:
It is essential to allocate a budget for salaries, wages, and training costs to ensure you attract and retain talented individuals who can contribute to the growth of your business. From baristas and servers to kitchen staff and managerial positions, each role plays a vital part in the overall efficiency and customer experience within your coffee shop.
When determining the budget for salaries and wages, it's important to consider the local labor market and legal requirements. Research the average wages in your area for similar positions to ensure your compensation packages are competitive.
Take into account factors such as experience, skills, and responsibilities when setting the appropriate compensation levels for each role. Additionally, familiarize yourself with minimum wage laws and any employee benefits mandated by local labor regulations.
Investing in training programs is crucial for equipping your staff with the necessary skills and knowledge to excel in their roles. Whether it's barista training, customer service workshops, or food safety certifications, providing ongoing training opportunities demonstrates your commitment to professional development and elevates the quality of service in your coffee shop. Allocate a portion of your budget for training expenses and consider partnering with industry experts or consultants to deliver specialized training programs.
In addition to salaries, wages, and training, it's important to allocate resources for employee benefits and incentives. Consider providing benefits such as healthcare coverage, paid time off, or retirement plans to attract and retain top talent. Offering performance-based incentives or employee recognition programs can also motivate your staff to excel in their roles and contribute to a positive work environment.
The hiring process should be thorough and diligent to ensure you bring on board individuals who align with your coffee shop's values and work culture. Develop clear job descriptions, conduct comprehensive interviews, and check references to make informed hiring decisions. Look for individuals who exhibit a passion for coffee, excellent customer service skills, and a strong work ethic.
Once you've assembled your team, provide ongoing support and feedback to foster a positive work environment. Regularly communicate with your staff, encourage open dialogue, and provide opportunities for growth and advancement. By investing in your employees' well-being and professional development, you create a loyal and motivated team that takes pride in delivering exceptional service to your customers.
6. Marketing and Advertising:
Promoting your coffee shop is a critical aspect of attracting customers and building brand awareness. Allocating a budget for marketing activities allows you to effectively reach your target audience and create a buzz around your coffee shop. There are various avenues to explore when it comes to marketing, both online and offline.
Online advertising and social media campaigns have become essential in today's digital age. Consider investing in targeted online ads on platforms such as Google Ads or social media platforms like Facebook and Instagram. These platforms allow you to reach potential customers based on their demographics, interests, and online behavior.
Engage with your audience through captivating content, visually appealing images, and enticing offers or promotions. Building an active presence on social media platforms and responding to customer comments or reviews helps foster a sense of community and builds brand loyalty.
In addition to online marketing, participating in local events can be a valuable way to promote your coffee shop within the community. Look for opportunities to set up booths or sponsor events that align with your target market.
This could include local festivals, charity events, or even collaborating with nearby businesses for cross-promotion. Engaging with the community allows you to showcase your coffee shop's offerings and values while connecting with potential customers on a personal level.
Traditional advertising channels should not be overlooked, as they can still reach a wide audience. Explore options such as local newspaper or magazine advertisements, radio spots, or even direct mail campaigns. Consider the demographics and preferences of your target audience to determine which traditional advertising channels are most effective for reaching them.
Building partnerships with other businesses can be a cost-effective way to expand your reach. Explore collaborations with nearby establishments, such as bookstores, boutiques, or fitness studios, where you can offer joint promotions or cross-marketing opportunities. This allows you to tap into their customer base while introducing your coffee shop to a new audience.
Read more about Cost to Run a Small Coffee Shop: Setting the Budget for Your Coffee Shop
7. Operational Expenses:
Running a coffee shop entails a range of ongoing operational expenses that should be carefully accounted for. Among these expenses are utilities such as electricity, water, and gas. These essential services are necessary to keep your coffee shop functioning smoothly. It's important to monitor and budget for these utility costs to ensure they align with your overall financial plan.
In today's digital age, internet services have become indispensable for businesses. Reliable and high-speed internet is essential for various aspects of your coffee shop, including point-of-sale systems, online ordering, and customer Wi-Fi. Allocating a budget for internet services ensures that you can provide a seamless digital experience to your customers while maintaining efficient operations.
Regular maintenance and repairs of equipment, furniture, and fixtures are crucial to the longevity and functionality of your coffee shop. Espresso machines, coffee brewers, refrigerators, seating, and lighting fixtures all require routine maintenance to prevent breakdowns and ensure optimal performance. It's prudent to set aside a portion of your budget for maintenance expenses and establish relationships with reputable service providers who can promptly address any issues that arise.
Unforeseen expenses and emergencies can disrupt your coffee shop's operations and financial stability. It's wise to have a financial cushion or contingency fund in place to handle unexpected costs. This can help you navigate unforeseen repairs, equipment replacements, or other emergencies without significantly impacting your business's bottom line.
8. Licenses, Permits, and Insurance:
When embarking on the journey of starting a coffee shop, it is crucial to navigate the legal and regulatory landscape. Compliance with various requirements ensures that your business operates within the bounds of the law and maintains a safe and secure environment for both customers and employees.
One of the key aspects of compliance is obtaining the necessary licenses and permits. This may include health permits, which demonstrate that your coffee shop meets hygiene and sanitation standards set by local health departments. Food handling permits are also essential if you plan to serve prepared food items alongside your beverages. If your coffee shop intends to offer alcoholic drinks, obtaining the appropriate alcohol licenses is imperative.
Investing in comprehensive insurance coverage is another vital consideration. General liability insurance safeguards your business from potential claims or lawsuits related to property damage, personal injury, or product liability. Worker's compensation insurance protects in case an employee suffers an injury or illness while on the job. These insurance policies provide peace of mind and help mitigate financial risks associated with unforeseen incidents.
Navigating the legal and regulatory requirements can be complex, so it is advisable to consult with professionals who specialize in business law or engage with a local licensing agency to ensure you have the correct licenses and permits for your coffee shop. Staying up to date with any changes in regulations or new requirements is also important to maintain compliance.
Summary
Opening a coffee shop is an exciting venture, but it's essential to consider the costs involved to ensure your business thrives in the competitive coffee industry. By thoroughly evaluating and budgeting for expenses such as location, equipment, furnishings, inventory, staffing, marketing, and operational costs, you'll be better equipped to start your coffee shop on solid financial footing.
Remember, diligent planning and financial prudence are vital to turning your coffee shop dreams into a thriving reality. So grab your favorite cup of joe and embark on this caffeinated journey with confidence!
Frequently Asked Questions
Question: What are the major expenses when starting a coffee shop?
Answer: The major expenses include lease or rent costs, equipment and furnishings, interior design, inventory and supplies, staffing and wages, marketing and advertising, operational expenses, and licenses/permits.
Question: Are there ongoing costs to consider besides the initial investment?
Answer: Yes, besides the initial investment, you should consider ongoing costs such as utilities (electricity, water, gas), maintenance and repairs, inventory replenishment, wages, marketing expenses, and insurance premiums.
Question: Are there any hidden costs I should be aware of?
Answer: While planning, it's essential to account for hidden costs such as permit fees, legal and accounting fees, professional services (interior designer, contractor), unexpected repairs, and additional licensing requirements specific to your location or concept.
To learn more on how to start your own coffee shop checkout my startup documents here
Please note: This blog post is for educational purposes only and does not constitute legal advice. Please consult a legal expert to address your specific needs.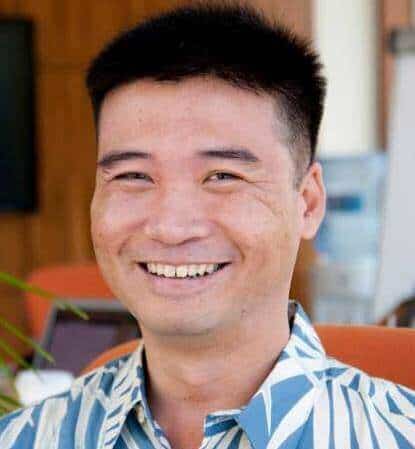 Hi! I'm Shawn Chun
My adventure in coffee began when I first launched my first coffee shop back in the early 2000s. I had to figure out so many things on my own and to make it worse within 2 years of opening two large corporate coffee chains moved in just blocks away from me!
As I saw smaller and even some larger coffee shops in the neighborhood slowly lose customers to these giant coffee chains and slowly close up shop, I knew that I had to start getting creative…or go out of business.
I (like you may be) knew the coffee industry well. I could make the best latte art around and the foam on my caps was the fluffiest you have ever seen. I even had the best state-of-the-art 2 group digital Nuova Simonelli machine money could buy. But I knew that these things alone would not be enough to lure customers away from the name brand established coffee shops.
Eventually, through lots of trial and error as well as perseverance and creativity I did find a way to not only survive but also thrive in the coffee/espresso industry even while those corporate coffee chains stayed put. During those years I learned to adapt and always faced new challenges. It was not always easy, however, in the end, I was the sole survivor independent coffee shop within a 10-mile radius of my location. Just two corporate coffee chains and I were left after that year. All told the corporate coffee chains took down over 15 small independent coffee shops and kiosks and I was the last one standing and thriving.
Along the years I meet others with the same passion for coffee and I quickly learned that it is not only "how good a barista is" that makes a coffee shop successful, but the business side of coffee as well.
Hence why I started this website you are on now. To provide the tools and resources for up and coming coffee shop owners to gain that vital insight and knowledge on how to start a coffee shop successfully.
Stick around, browse through my helpful blog and resources and enjoy your stay! With lots of LATTE LOVE!
Shawn