In today's fast-paced world, coffee lovers are constantly on the move. Whether it's a morning commute, a road trip, or a hike in the wilderness, having a reliable travel mug coffee maker is a must. But with so many options available, how do you choose the best one for your needs?
The Ember Travel Mug 2, Keurig K-Mini Plus, and Zojirushi Stainless Steel Mug are highly rated for their portability and brewing quality, ensuring a delightful on-the-go coffee experience.
In this comprehensive guide, we'll explore the top-rated travel mug coffee makers that combine portability and brewing excellence, providing you with an exceptional on-the-go coffee experience. So, grab your favorite brew, and let's embark on this caffeinated journey together!
Ember Travel Mug 2: The Magic of Temperature Control
When it comes to enjoying the perfect cup of coffee, temperature plays a crucial role in preserving its flavor and aroma. The Ember Travel Mug 2, a revolutionary coffee companion, has mastered the art of maintaining your brew at the ideal temperature throughout the day. This innovative travel mug brings a touch of magic to your coffee experience with its exceptional temperature control feature.
The key to the Ember Travel Mug 2's enchanting performance lies in its cutting-edge technology. Equipped with a built-in heating element, this travel mug allows you to set your preferred temperature precisely to a degree. Whether you savor scorching hot espressos or prefer your coffee comfortably warm, this intelligent mug caters to your unique taste buds. Simply use the Ember app on your smartphone to customize the temperature, and voilà – your coffee remains at the perfect warmth, sip after delightful sip.
Imagine starting your day with a steaming cup of freshly brewed coffee, only to get caught up in a busy morning filled with meetings and tasks. With the Ember Travel Mug 2 by your side, there's no need to rush through your coffee or settle for lukewarm leftovers. This mug keeps your coffee at the temperature you desire, ensuring you can relish every last drop without any compromise on taste or experience.
The sleek and elegant design of the Ember Travel Mug 2 makes it a captivating accessory for all coffee enthusiasts. Crafted from high-quality stainless steel, this mug exudes sophistication and durability, making it a perfect fit for any lifestyle. Whether you're a coffee connoisseur or simply appreciate a good brew, carrying this aesthetically pleasing mug is bound to turn heads and spark conversations.
Beyond its temperature-controlling prowess, the Ember Travel Mug 2 offers a host of user-friendly features that elevate the coffee-drinking experience. The LED display on the mug's body provides real-time feedback, allowing you to monitor the temperature at a glance. The responsive touch controls enable effortless temperature adjustments, while the leak-proof lid ensures no accidental spills, even when you're on the move.
For those who love to savor their coffee slowly, the Ember Travel Mug 2 delivers a seamless experience. As your coffee cools down naturally over time, the mug's intelligent system compensates by gently reheating it to maintain the desired temperature. No more rushing through your favorite beverage or settling for mediocre coffee when life gets busy. This intelligent mug has got your back, preserving the flavors you love until the very last drop.
The Ember Travel Mug 2 is a game-changer for anyone seeking the ultimate coffee experience on the go. Whether you're a frequent traveler, a busy professional, or an avid adventurer, this mug guarantees a consistent and delightful coffee journey throughout your day. Embrace the magic of temperature-controlled coffee with this state-of-the-art travel mug and unlock a new level of coffee enjoyment. Your taste buds will thank you!
Read more about Summer's Must-Try: Cold Coffee Perfection at Your Fingertips
Keurig K-Mini Plus: Quick Brewing on the Fly
When the need for a caffeine boost strikes, the Keurig K-Mini Plus steps up as the ultimate companion for coffee enthusiasts on the go. This compact and portable coffee maker brings convenience and speed to the forefront, allowing you to brew your favorite K-Cup pods in just minutes. Whether you're faced with a hectic morning or suddenly crave a cup during an impromptu break, the Keurig K-Mini Plus is your trusted ally.
The beauty of the Keurig K-Mini Plus lies in its compact design, perfectly tailored for those with fast-paced lifestyles. Measuring just a few inches in width and height, this sleek coffee maker effortlessly fits into any corner of your kitchen or office space. Its small size also ensures easy portability, making it a breeze to carry around wherever you go. You can now enjoy your beloved coffee without being bound to a stationary coffee maker.
No more long waiting times or complicated brewing processes – the Keurig K-Mini Plus delivers your coffee fix in a flash. With its efficient brewing mechanism, you can have a freshly brewed cup of coffee at your fingertips within minutes. Whether it's a classic black coffee or a flavored latte, this coffee maker accommodates a wide range of K-Cup pod options, giving you the freedom to choose the perfect flavor for each moment.
For those busy mornings when every second counts, the Keurig K-Mini Plus takes center stage as your time-saving barista. With just a push of a button, you can kick-start your day with a piping hot cup of coffee, tailored to your preferences. Say goodbye to long coffee shop lines and rushed mornings – this coffee maker puts you back in control of your daily coffee ritual.
The portability of the Keurig K-Mini Plus extends far beyond your kitchen counter. Its compact size allows it to effortlessly slide into your car's cup holder, transforming your daily commute into a coffee-sipping journey. Whether you're navigating through traffic or enjoying a serene drive, this coffee maker ensures that your favorite beverage is always within reach, turning your daily commute into a delightful coffee experience.
The simplicity and convenience of the Keurig K-Mini Plus make it a top choice for both seasoned coffee lovers and novices alike. It is a straightforward setup and easy-to-use operation meaning that anyone can brew a perfect cup of coffee without any fuss. Whether you're a coffee aficionado seeking a quick fix or a busy professional in need of a caffeine boost, this coffee maker offers a reliable and consistent performance every time.
Moreover, the Keurig K-Mini Plus is environmentally conscious, featuring a removable water reservoir with a one-cup capacity. This design ensures that you only brew the amount of coffee you need, reducing unnecessary waste. Additionally, the coffee maker's auto-off feature conserves energy by automatically powering off after each use, making it an eco-friendly choice for coffee enthusiasts who care about their carbon footprint.
Zojirushi Stainless Steel Mug: Style and Durability in One
For those who value both style and durability in their coffee accessories, the Zojirushi Stainless Steel Mug is a clear winner that is sure to capture your heart. This remarkable travel mug not only excels in keeping your coffee hot for hours but also showcases an impressive design that withstands the test of time. Embodying the perfect fusion of form and function, the Zojirushi Stainless Steel Mug is a must-have addition to your coffee routine.
At the core of the Zojirushi Stainless Steel Mug's exceptional performance lies its cutting-edge vacuum insulation technology. This innovation ensures that your beverage's temperature remains consistent, whether it's piping hot or refreshingly cold. Say goodbye to lukewarm coffee and welcome the delight of enjoying your favorite brew just as you like it, regardless of the passing hours.
The stainless steel construction of this travel mug not only enhances its durability but also adds a touch of elegance to your coffee experience. The smooth and sleek exterior exudes sophistication, making it a tasteful accessory for any setting, be it at home, the office, or on a grand adventure. Wherever you go, the Zojirushi Stainless Steel Mug complements your style, reflecting your appreciation for quality and aesthetics.
As a coffee enthusiast, you know the value of a leak-proof lid, especially during your bustling daily routines. The Zojirushi Stainless Steel Mug addresses this need with its ingeniously designed lid, ensuring a secure and mess-free experience every time you take a sip. Feel confident tossing it into your bag or backpack, knowing that your coffee remains safe and sealed, ready to accompany you on any journey.
But functionality isn't the only aspect the Zojirushi Stainless Steel Mug excels in; it also offers a range of trendy colors to suit your unique taste. Whether you prefer classic shades or bold hues, this travel mug lets you express your personality through your coffee accessory. The array of choices allows you to pick a mug that perfectly complements your lifestyle and adds a splash of color to your daily coffee ritual.
The Zojirushi brand, renowned for its commitment to quality and customer satisfaction, has crafted this stainless steel mug with attention to every detail. This focus on excellence ensures that you're not only investing in a travel mug but also in an enduring companion that will stay by your side for years to come. From its durable materials to its thoughtful design, the Zojirushi Stainless Steel Mug embodies the brand's dedication to providing a premium coffee experience.
Moreover, the Zojirushi Stainless Steel Mug embraces practicality by being easy to clean and maintain. Its wide mouth allows for effortless cleaning, ensuring that your mug is always ready for your next cup of coffee. Whether you prefer to hand wash or use a dishwasher, the Zojirushi Stainless Steel Mug accommodates your preferences, proving to be both user-friendly and long-lasting.
Stanley Classic Trigger Action Travel Mug: The Rugged Adventure Companion
For those with adventurous spirits and a thirst for ruggedness and reliability in their coffee mugs, the Stanley Classic Trigger Action Travel Mug stands tall as the ultimate choice. Crafted to endure the harshest conditions, this remarkable mug becomes the perfect companion for outdoor enthusiasts embarking on camping, hiking, or any wilderness escapade.
From its innovative trigger action to its impressive heat-retention capabilities, the Stanley Classic Trigger Action Travel Mug emerges as an indispensable and trustworthy companion in the great outdoors.
When it comes to facing the untamed wilderness, durability is paramount, and the Stanley Classic Trigger Action Travel Mug takes this aspect to heart. Meticulously designed with heavy-duty materials, this mug can withstand the roughest of journeys and the most demanding adventures. Its robust construction makes it virtually indestructible, ensuring that it remains your reliable coffee companion throughout countless outdoor endeavors.
The innovative trigger action feature sets the Stanley Classic Trigger Action Travel Mug apart from its competitors. Thanks to this clever design, you can effortlessly open the mug with just one hand, making it the ideal choice for on-the-go sipping during hikes or when your other hand is occupied with navigating rough terrain. Convenience and functionality merge seamlessly, adding an extra layer of efficiency to your outdoor experience.
One of the primary concerns during outdoor trips is preserving the temperature of your beverages, whether it's a steaming cup of coffee on a chilly morning or a refreshing sip of iced tea on a scorching afternoon. The Stanley Classic Trigger Action Travel Mug puts your worries to rest with its outstanding heat and cold retention abilities. This double-wall vacuum insulation keeps your drinks hot for up to hours or icy cold for even longer, providing you with the ultimate refreshment or warmth whenever you desire.
Leakages and spills are common headaches when dealing with traditional mugs during outdoor excursions. The Stanley Classic Trigger Action Travel Mug addresses this issue with its reliable leak-proof design. The secure lid ensures that your coffee remains safely contained, even when faced with rough terrains or sudden movements. Say goodbye to messy spills and hello to a stress-free coffee experience in the great outdoors.
Versatility is another significant aspect that makes the Stanley Classic Trigger Action Travel Mug an unbeatable choice for adventurous souls. Not only does it keep your coffee hot and your beverages cold, but it also accommodates various drink types, making it a multifunctional companion on your journeys. From coffee and tea to soups and cold beverages, this mug caters to all your liquid refreshment needs during your outdoor escapades.
As you embark on thrilling adventures, you can rest assured that your trusty Stanley Classic Trigger Action Travel Mug will not only quench your thirst but also make your life easier. The hassle-free design, rugged construction, and temperature-maintaining abilities elevate this mug into an indispensable tool in your outdoor gear collection.
Furthermore, the Stanley brand's legacy of quality and craftsmanship adds a reassuring touch to your coffee companion. With a history spanning over a century, Stanley has built a reputation for producing superior outdoor gear, and the Classic Trigger Action Travel Mug is no exception. By choosing this mug, you align yourself with a heritage of dependable products that have accompanied explorers and adventurers for generations.
Read more about Tantalize Your Taste Buds: 10 Irresistible Coffee Drink Recipes to Try Now!
Bodum Travel Press: The French Press On-the-Go
For coffee enthusiasts who crave the rich and aromatic taste of French press coffee no matter where they are, the Bodum Travel Press is a true game-changer. This innovative travel mug effortlessly combines the convenience of a coffee press and a traditional mug, allowing you to brew fresh and flavorful coffee on the spot. Embracing simplicity and taste, the Bodum Travel Press revolutionizes your coffee routine, making it a delightful companion whether you're at the office or enjoying a picnic in the park.
The Bodum Travel Press offers a seamless and hassle-free way to indulge in the full-bodied goodness of French press coffee. With its smart design, all you need to do is add your favorite coffee grounds to the mug, pour in hot water, and let it steep for a few minutes. During this steeping process, the coffee grounds release their intricate flavors, creating a robust brew that tantalizes your taste buds.
Once the steeping is complete, a straightforward press down of the plunger separates the coffee grounds from the liquid, transforming your blend into a velvety-smooth and delectable cup of French press coffee. The result is an unparalleled coffee experience that lets you savor every nuance of the freshly brewed coffee, just as you would with a traditional French press.
Versatility is a key feature of the Bodum Travel Press, making it suitable for various settings and occasions. Whether you're at the office, camping in the wilderness, or enjoying a leisurely picnic in the park, this travel mug brings the essence of a French press right to your fingertips. Say goodbye to settling for mediocre coffee or rushing to the nearest café, as the Bodum Travel Press empowers you to create your favorite coffee blend anywhere and anytime.
Beyond its brewing excellence, the Bodum Travel Press boasts exceptional convenience. Its all-in-one design means no need for additional coffee-making equipment, reducing clutter and simplifying your coffee routine. With a simple press and pour mechanism, the Bodum Travel Press streamlines your coffee-making process, allowing you to enjoy your French press coffee without the hassle.
Durability is another essential aspect that sets the Bodum Travel Press apart. Crafted from high-quality materials, this travel mug is built to withstand the rigors of everyday use and adventurous journeys. Its robust construction ensures that it remains your faithful coffee companion for countless brewing sessions, delivering consistent quality in every cup.
Contigo Autoseal West Loop: The Spill-Proof Solution
If you find yourself frustrated with spills and leaks during your daily commute, the Contigo Autoseal West Loop is the hero you've been waiting for. Thanks to its patented Autoseal technology, this travel mug boasts a 100% spill-proof and leak-proof design, granting you a worry-free coffee experience on the move.
The thermalock vacuum insulation is a bonus, keeping your beverage delightfully hot for hours, while the easy-clean lid ensures a hygienic drinking experience. Say farewell to coffee stains on your clothes and welcome a hassle-free coffee companion into your life!
The Contigo Autoseal West Loop understands the daily struggle of dealing with pesky coffee spills and leaks while you're on the go. With its innovative Autoseal technology, this travel mug ensures that your coffee stays exactly where it should – inside the mug! The ingenious Autoseal mechanism automatically seals the lid between sips, preventing any accidental spills, whether you're walking, driving, or even running to catch that train.
Beyond its leak-proof design, the Contigo Autoseal West Loop excels in maintaining the temperature of your beverage. The thermalock vacuum insulation locks in the heat, ensuring that your coffee remains piping hot for an extended period. Say goodbye to lukewarm or cold coffee, as this trusty travel mug keeps your favorite brew at the ideal temperature, allowing you to savor each sip just the way you like it.
Hygiene is a top priority, especially when it comes to items that you use daily. The Contigo Autoseal West Loop has you covered with its easy-clean lid feature. Keeping your drinking experience sanitary is a breeze – simply pop open the lid, give it a quick rinse, and you're all set for your next cup of coffee. No more worrying about trapped coffee residue or hard-to-reach corners in the lid. It's hygienic and hassle-free, making your daily coffee routine that much more enjoyable.
Aside from its practical features, the Contigo Autoseal West Loop boasts an ergonomic design that ensures a comfortable and spill-free grip. The mug's shape fits perfectly in your hand, making it easy to carry during your daily commute or while you're running errands. Its compact size also allows it to fit snugly into most cup holders, whether in your car or on your bicycle.
Summary
When it comes to the best travel mug coffee makers, there's no shortage of options to suit every coffee lover's needs. From temperature-controlled wonders like the Ember Travel Mug 2 to quick-brewing delights like the Keurig K-Mini Plus, each mug offers a unique experience for your on-the-go caffeine fix.
For those with a penchant for style and durability, the Zojirushi Stainless Steel Mug stands out, while the Stanley Classic Trigger Action Travel Mug is perfect for adventurers. The Bodum Travel Press caters to French press enthusiasts, and the Contigo Autoseal West Loop ensures a spill-free coffee journey.
So, the next time you step out, make sure to have your favorite travel mug coffee maker in hand, and let your coffee experience be as unforgettable as your adventures! Remember, life's too short for bad coffee, especially when you're on the move!
Frequently Asked Questions
Question: How long can the Ember Travel Mug 2 keep my coffee hot?
Answer: The Ember Travel Mug 2 is designed to keep your coffee hot for up to 3 hours on a single charge. However, when placed on the included charging coaster, it can maintain the desired temperature for an extended period, ensuring your coffee stays warm for as long as you need it.
Question: Can the Bodum Travel Press brew tea as well as coffee?
Answer: Yes, the Bodum Travel Press is versatile and can brew both coffee and tea. Simply add your preferred tea leaves or tea bags, pour hot water, and let it steep. Once the desired strength is achieved, press down the plunger, and you'll have a freshly brewed cup of tea ready to enjoy on the go!
Question: Are the Contigo Autoseal West Loop lids dishwasher-safe?
Answer: Yes, the lids of the Contigo Autoseal West Loop travel mugs are dishwasher-safe. Simply remove the lid from the mug and place it on the top rack of your dishwasher for a thorough and convenient cleaning. For the best results, it's recommended to hand wash the stainless steel body of the mug to maintain its quality and appearance.
To learn more on how to start your own coffee shop checkout my startup documents here
Please note: This blog post is for educational purposes only and does not constitute legal advice. Please consult a legal expert to address your specific needs.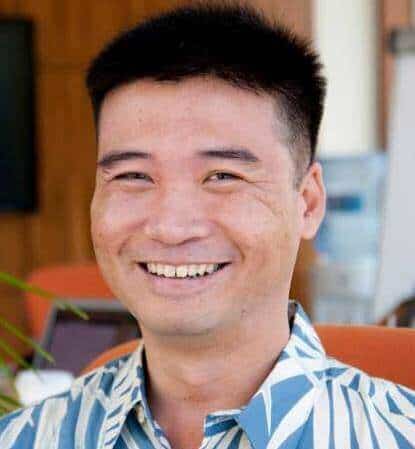 Hi! I'm Shawn Chun
My adventure in coffee began when I first launched my first coffee shop back in the early 2000s. I had to figure out so many things on my own and to make it worse within 2 years of opening two large corporate coffee chains moved in just blocks away from me!
As I saw smaller and even some larger coffee shops in the neighborhood slowly lose customers to these giant coffee chains and slowly close up shop, I knew that I had to start getting creative…or go out of business.
I (like you may be) knew the coffee industry well. I could make the best latte art around and the foam on my caps was the fluffiest you have ever seen. I even had the best state-of-the-art 2 group digital Nuova Simonelli machine money could buy. But I knew that these things alone would not be enough to lure customers away from the name brand established coffee shops.
Eventually, through lots of trial and error as well as perseverance and creativity I did find a way to not only survive but also thrive in the coffee/espresso industry even while those corporate coffee chains stayed put. During those years I learned to adapt and always faced new challenges. It was not always easy, however, in the end, I was the sole survivor independent coffee shop within a 10-mile radius of my location. Just two corporate coffee chains and I were left after that year. All told the corporate coffee chains took down over 15 small independent coffee shops and kiosks and I was the last one standing and thriving.
Along the years I meet others with the same passion for coffee and I quickly learned that it is not only "how good a barista is" that makes a coffee shop successful, but the business side of coffee as well.
Hence why I started this website you are on now. To provide the tools and resources for up and coming coffee shop owners to gain that vital insight and knowledge on how to start a coffee shop successfully.
Stick around, browse through my helpful blog and resources and enjoy your stay! With lots of LATTE LOVE!
Shawn