Nothing beats the aroma and taste of freshly brewed coffee to kickstart your day. Nespresso has been a pioneer in the realm of single-serve coffee machines, delivering high-quality espresso and coffee beverages right at your fingertips. With a plethora of options available, choosing the best Nespresso coffee machine to buy can be quite a daunting task.
Top-rated Nespresso machines offer convenience, speed, and exceptional coffee quality. Models like Nespresso VertuoPlus and Creatista Plus have won acclaim for their versatility, sleek design, and ease of use.
In this article, we'll explore some of the top-rated Nespresso machines, examining their standout features, so you can make an informed decision and find your ultimate coffee companion.
Nespresso VertuoPlus
When it comes to exceptional coffee experiences, Nespresso has established itself as a leading brand, offering coffee enthusiasts a wide array of machines to choose from. One standout model in their lineup is the Nespresso VertuoPlus, a versatile and stylish coffee maker that has redefined the art of brewing with its revolutionary technology.
Unlike traditional Nespresso machines, the Nespresso VertuoPlus utilizes a unique centrifugal extraction system to bring out the best in your coffee. This groundbreaking technology involves spinning the coffee capsule at high speed, allowing for optimal extraction and producing a rich and aromatic crema on top of your coffee. The result is a cup of coffee that rivals those served in high-end cafes.
One of the key advantages of the Nespresso VertuoPlus is its flexibility in brewing different coffee sizes. With its ability to handle multiple capsule sizes, it provides the freedom to choose between espresso (1.35 oz) and coffee (8 oz) options. Whether you're in the mood for a quick morning pick-me-up or a more leisurely coffee break, the VertuoPlus can cater to your preferences perfectly.
Ease of use is another area where the Nespresso VertuoPlus excels. Thanks to its one-button operation, making your favorite coffee is as simple as can be. Whether you're a coffee aficionado or a newbie, the user-friendly design ensures that everyone can enjoy the perfect cup of coffee without any hassle. The automatic capsule ejection system further streamlines the process, allowing you to focus on savoring your coffee rather than dealing with the cleanup.
For those seeking convenience in their daily coffee routine, the Nespresso VertuoPlus has you covered. Its large water tank capacity means you won't have to worry about frequent refills, ensuring a seamless coffee-making experience. Additionally, the used capsule container is spacious enough to accommodate multiple capsules, reducing the need for constant emptying. This thoughtful design feature allows you to enjoy your coffee without any interruptions, making the Nespresso VertuoPlus an excellent choice for busy mornings or office settings.
Beyond its exceptional performance, the Nespresso VertuoPlus boasts a sleek and modern design that complements any kitchen or office space. Its compact footprint ensures it won't take up too much counter space, making it a practical addition to even the smallest kitchens. Whether you prefer a classic black finish or a vibrant color option, the VertuoPlus offers a variety of choices to match your style.
Read more about Unlocking the Rich Spectrum of Coffee Roasts: Which One Will Steal Your Heart?
Nespresso Creatista Plus
For coffee aficionados who revel in the art of coffee-making, the Nespresso Creatista Plus is a true gem that promises to take your coffee experience to new heights. This remarkable machine not only brews delicious coffee but also empowers you to explore your barista skills, allowing you to craft exquisite milk-based coffee beverages with impressive latte art.
The star feature of the Creatista Plus is its high-quality steam wand, a powerful tool that enables you to texture milk to your exact preference in terms of consistency and temperature. Whether you desire velvety microfoam for a latte or dense, creamy froth for a cappuccino, the Creatista Plus offers a wide range of milk froth settings, granting you full control over your coffee creations.
Embrace your creative side and let your inner barista shine as you experiment with different latte art designs. With the Nespresso Creatista Plus at your disposal, you can transform your morning coffee routine into an artistic endeavor, impressing both yourself and your loved ones with beautifully crafted coffee masterpieces.
Moreover, the Creatista Plus is built to withstand the rigors of daily use. Its sturdy construction ensures durability, giving you peace of mind that your investment will last for years to come. The machine's intuitive digital display makes navigation and coffee customization a breeze, simplifying the process of achieving your desired coffee profile.
As a bonus, the Creatista Plus boasts a fast heat-up time, meaning you won't have to wait long to satisfy your coffee cravings. Whether you're rushing out the door in the morning or entertaining guests, this speedy heating feature ensures that your coffee is ready in no time.
Whether you consider yourself a seasoned coffee enthusiast or an aspiring barista, the Nespresso Creatista Plus offers an unmatched opportunity to elevate your coffee experience. Its ability to froth milk to perfection opens up a world of possibilities for crafting delightful coffee concoctions. Impress your guests with intricately designed latte art or indulge in a creamy cappuccino made exactly to your taste.
Nespresso Essenza Mini
For coffee enthusiasts seeking a high-performance coffee machine without compromising on space, the Nespresso Essenza Mini is the perfect solution. This little powerhouse may be compact, but it delivers all the quality and excellence you'd expect from Nespresso, making it a standout choice for coffee lovers with limited counter space.
Despite its diminutive size, the Essenza Mini packs a punch with its 19-bar high-pressure pump. This powerful pump ensures that every coffee capsule is extracted to perfection, resulting in a rich and flavorful cup of coffee that rivals the offerings of larger machines. You can enjoy the same café-quality coffee experience right in the comfort of your home, all thanks to the Essenza Mini's exceptional brewing capabilities.
Energy efficiency is another noteworthy feature of the Essenza Mini. The machine is designed to be environmentally conscious and user-friendly. After just a few minutes of inactivity, it automatically switches off, helping you save on energy consumption and contributing to a greener lifestyle. This thoughtful design ensures that you can enjoy your coffee guilt-free, knowing that your machine is designed with sustainability in mind.
The Nespresso Essenza Mini also offers the convenience of two programmable cup sizes: espresso and lungo. This customization feature caters to different coffee preferences, allowing you to enjoy a quick shot of espresso or a longer, more leisurely lungo to suit your mood. Whether you need a quick boost of caffeine or a relaxing coffee break, the Essenza Mini has you covered.
Beyond its functionality, the Essenza Mini's sleek and stylish design adds a touch of elegance to any kitchen or living space. Its small footprint means it won't overwhelm your countertop, making it an ideal choice for apartments, dorm rooms, or even for taking on your travels. The Essenza Mini's portability ensures you never have to sacrifice your coffee rituals, no matter where you go.
Nespresso Lattissima Pro
When it comes to convenience and sophistication in coffee-making, the Nespresso Lattissima Pro reigns as a top contender. Designed for those who value the ease of one-touch brewing combined with automatic milk frothing, this machine brings the luxury of a cafe right into your home.
With its integrated milk frother, customizable foaminess levels, and a plethora of coffee options, the Lattissima Pro allows you to effortlessly create creamy cappuccinos and lattes that rival those served by professional baristas.
The standout feature of the Lattissima Pro is undoubtedly its integrated milk frother, which elevates your coffee creations to a whole new level. Adjust the frothiness to your preference, whether you crave a velvety-smooth cappuccino or a creamy, frothy latte. The Lattissima Pro's milk frother ensures consistent and precise results every time, giving you the power to tailor your beverages according to your taste buds' desires.
Versatility is another strength of the Lattissima Pro, offering a wide array of coffee options to suit diverse palates. From classic espressos to indulgent macchiatos and more, this machine covers the full spectrum of coffee delights. Moreover, with programmable drink sizes, you can easily customize your coffee according to your preferred cup size, ensuring a perfect fit for your every mood.
The sleek touch-screen display adds an extra layer of modernity and user-friendliness to the Lattissima Pro. Navigating through the coffee-making process is a breeze, allowing you to enjoy your favorite coffee with minimal effort. Its intuitive design ensures that even those new to coffee machines can effortlessly create barista-quality beverages from the comfort of their kitchen.
Embodying elegance, the Lattissima Pro's premium brushed aluminum finish is not only visually appealing but also adds a touch of sophistication to any kitchen countertop. It seamlessly blends in with various kitchen decors, making it a stylish statement piece that complements your space.
Aside from its performance and design, the Lattissima Pro offers practicality that coffee enthusiasts will appreciate. With a large water reservoir and used capsule container, you can enjoy multiple coffee beverages without the hassle of frequent refills or constant maintenance. This thoughtful design ensures that you can relish your cafe-style coffee indulgence with minimal interruption.
Read more about Unlock the Secrets of Home Coffee Roasting: Top 3 Machines for Perfect Beans
Summary
The world of Nespresso coffee machines offers a diverse range of options to suit every coffee lover's needs and preferences. Whether you prioritize convenience, milk-frothing capabilities, or compact design, there is a Nespresso machine that fits the bill.
The Nespresso VertuoPlus, with its innovative brewing technology, provides a delicious variety of coffee sizes. The Nespresso Creatista Plus, on the other hand, is perfect for those looking to take their coffee creations to the next level. Meanwhile, the Essenza Mini offers a compact solution without compromising performance. Lastly, the Lattissima Pro combines ease of use with a touch of sophistication, delivering cafe-style coffee beverages at the press of a button.
Ultimately, the best Nespresso coffee machine to buy depends on your personal preferences, budget, and lifestyle. Consider your coffee habits and needs to make the perfect choice, and you'll soon be savoring delightful coffee moments right from the comfort of your home.
Frequently Asked Questions
Q: What sets Nespresso coffee machines apart from regular coffee makers?
A: Nespresso machines use specialized coffee capsules that ensure consistent flavor and quality. They also feature high-pressure pumps for optimal extraction, resulting in rich, crema-topped coffee every time.
Q: Can I use non-Nespresso branded coffee capsules in Nespresso machines?
A: While Nespresso recommends using their branded capsules for the best results, some third-party capsules are compatible with Nespresso machines. However, using non-Nespresso capsules may affect the coffee's taste and may void the warranty.
Q: How often should I descale my Nespresso machine, and how do I do it?
A: Descaling frequency varies based on usage and water hardness. As a general guideline, descaling every three months is recommended. Nespresso offers descaling kits with easy-to-follow instructions. Regular descaling ensures the machine's longevity and maintains the coffee's quality.
To learn more on how to start your own coffee shop checkout my startup documents here
Please note: This blog post is for educational purposes only and does not constitute legal advice. Please consult a legal expert to address your specific needs.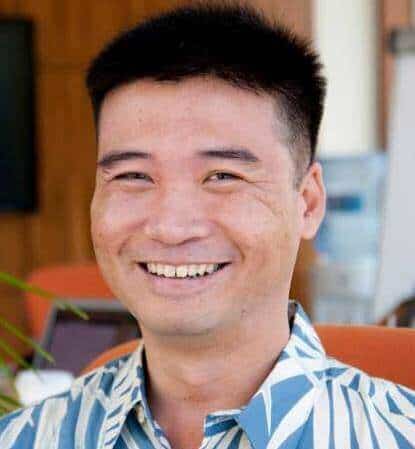 Hi! I'm Shawn Chun
My adventure in coffee began when I first launched my first coffee shop back in the early 2000s. I had to figure out so many things on my own and to make it worse within 2 years of opening two large corporate coffee chains moved in just blocks away from me!
As I saw smaller and even some larger coffee shops in the neighborhood slowly lose customers to these giant coffee chains and slowly close up shop, I knew that I had to start getting creative…or go out of business.
I (like you may be) knew the coffee industry well. I could make the best latte art around and the foam on my caps was the fluffiest you have ever seen. I even had the best state-of-the-art 2 group digital Nuova Simonelli machine money could buy. But I knew that these things alone would not be enough to lure customers away from the name brand established coffee shops.
Eventually, through lots of trial and error as well as perseverance and creativity I did find a way to not only survive but also thrive in the coffee/espresso industry even while those corporate coffee chains stayed put. During those years I learned to adapt and always faced new challenges. It was not always easy, however, in the end, I was the sole survivor independent coffee shop within a 10-mile radius of my location. Just two corporate coffee chains and I were left after that year. All told the corporate coffee chains took down over 15 small independent coffee shops and kiosks and I was the last one standing and thriving.
Along the years I meet others with the same passion for coffee and I quickly learned that it is not only "how good a barista is" that makes a coffee shop successful, but the business side of coffee as well.
Hence why I started this website you are on now. To provide the tools and resources for up and coming coffee shop owners to gain that vital insight and knowledge on how to start a coffee shop successfully.
Stick around, browse through my helpful blog and resources and enjoy your stay! With lots of LATTE LOVE!
Shawn