If you manage a coffee shop or are looking into managing one, you may be wondering if there are any ways to improve your managerial skills in a budget-friendly way. Fortunately, several cost-effective courses aim to do just that.
The 6 awesome budget friendly coffee shop management courses, separated into in-person and online courses, are:
For in-person coffee shop management courses, there are the Bellissimo Two Day Business Workshop, the Texas Coffee School's Coffee Shop Management, or the 3-Day Coffee Business Master Class also by the Texas Coffee School.
For coffee shop management courses online there is the Coffee Business School of the Cascades Virtual School, Udemy's Start Your Coffee Shop Business Masterclass, and the Coffee Shop Business Plan Template with Examples and Financials by Udemy offer that.
Because coffee shop management courses come in both online courses and in-person courses, you should be able to find one that suits your needs and learning style.
Online Courses
Coffee Business School of the Cascades Virtual Coffee School
Cost – $199
Three years in the making, the Coffee Business School of the Cascades' Online Virtual Coffee School is billed as a comprehensive, detailed, and focused series of programs that can provide you with all the important business and beverage information you'll need to start a shop of your own and to make it profitable.
The program is separated into four parts, with each part being the topic of the day over four days. There are over 30 video lessons consisting of half an hour each that correspond to those topics over the four days. The grand benefit of this program is that you will retain access to all of the online material for two years, meaning you can go back and rewatch any within that time as often as you'd like.
The four-day program consists of:
Day 1 – Planning and Creating Your Business

Focused on the developmental aspects of a new business, this day features courses on creating a business plan, location and layout of a coffee shop, equipment and machinery necessary for a coffee shop, and other topics designed around the planning stage.

Day 2 – Opening and Running Your Business

Day 2 focuses on the information you'll need after opening the doors of your new coffee shop, such as the hiring of employees, training employees, management techniques, and other topics that detail the daily running of a coffee shop.

Day 3 – Understanding Coffee and Making Espresso Drinks

On day 3, the focus will be on all things coffee itself, like proper techniques for roasting coffee beans, extracting espresso, steaming milk, etc. It also provides a unique look at the history of coffee and just why and how it's become so popular with people around the world today.

Day 4 – Making Other Coffee Bar Beverages and Pouring Latte Art

The focus of the last day of the program is on a more detailed knowledge of coffee beverages, such as specialty drinks, how to pour latte art and other more specialized topics.
Along with these video tutorials, the program also offers downloadable content that includes drink recipes, sample menus, articles on the 21st-century coffee business, a guide to adding $1000 to your bottom line, and more.
Udemy Masterclass: Start Your Coffee Shop Business
Cost – $89.99
The Masterclass: Start Your Coffee Shop Business by Udemy is a comprehensive and practical course that seeks to provide real-world concepts and methods that can be readily applied to your business.
It touches on all the facets of business, from funding, budgeting, key equipment needed, personnel, product management, market research, competitor analysis, and everything that has anything to do with opening and running a successful coffee business.
The program includes more than three and a half hours of on-demand video, 49 downloadable resources, and gives you full, lifetime access to all materials. You can watch, read, and learn at your own pace, at any time.
The program is separated into the following five sections:
Get the Capital You Need – This course section includes all the details about how to plan, seek, and acquire the starting money you'll need to open and operate your coffee shop. It is broken down into:

Course Introduction
Stages of Financing
Sources of Financing
Financial Planning
Angel Investors, An Introduction
Start-Up Business Sketch
The Pitch

Industry Trade Secrets – This course section details the hard-won knowledge of the instructors, distilling what they've learned into easily understandable snippets of everyday life in the coffee business. It breaks down into:

Workforce
Facilities and Equipment
Your Initial Budget
Key Product
Key Success Factors

Product Development – This section introduces and explains the product development process, including how to match your ideas to real-world standards and make them come to life. It's broken down into:

Introduction to the Product Development Process
Idea Generation, Idea Selection, and SWOT Analysis
What is Stage Two?
Creating and Evaluating Your Prototype
Creating and Conducting Focus Group Discussions

Market Analysis – This section deals with all things marketing, from demographics to psychographics to social media. It breaks down into:

Market Sizing: Introduction
Demographics
Psychographics
Creating and Conducting Surveys
Survey Through Social Media
Online Survey Platforms
Market Sizing: Conclusion
Competitor Analysis
Location Analysis

Business Operations – The final course section is a comprehensive guide into the business aspect of your coffee shop, giving a firm view of what day-to-day life looks like in the office of your business. It is broken down into:

Basic Cashflow
A Touch of Accounting
Funds Management
Building Blocks of Operations
Improving Productivity
Ensuring Product Quality
Recruiting Your Personnel
Recruiting Through Online Jobs
Improving Personnel Motivation
Marketing and Consumer Behavior
Market Segmenting
Market Tactics
Udemy Coffee Shop Business Plan Template w/Examples and Financials
Cost – $79.99
Another good online program from Udemy is their Coffee Shop Business Plan Template which provides an extensive set of templates, examples, and sample documents for beginning and running a successful coffee shop business.
This program includes on-demand video, downloadable articles and resources, and complete lifetime access to the materials. It provides a full business plan template, a complete financial model, and a slide presentation template that allows you to create your professional presentation.
The program trains you and urges you to customize the documents, so at the end of it, you'll have personalized plans and presentations for your coffee shop.
The program is divided into the following four sections:
Introduction to Coffee Shop Business Plans and Start-Up Documents – This section covers the introduction and explanation of the business plan and other beginning documents. It allows you to download the samples and templates that you will use to create your business plan and financial documents.
Business Plan – This section comprises the bulk of the program, a detailed and comprehensive lesson into all the aspects of the business plan. It includes information on executive summaries, organization, market analysis, strategy, financial projections, and the course of 18 lectures.
Excel Workbook for Creating Financial Statement Projections – This section delves into the included Excel workbook and worksheets used to create your personalized financial statement projections. It includes a tutorial on how to use Excel to do this, providing samples along the way.
Coffee Shop Pitch Deck, a Company Powerpoint Presentation – This section allows you to download a PowerPoint presentation, teaches you how to customize it, and shows you the best way to present your business. When completed, you should have the advanced skills to be able to present the best PowerPoint presentation you can.
This program does require a basic understanding of Microsoft Office, but is generally easy to navigate, and provides detailed instructions on how to customize each of the downloadable documents.
A bonus of the Udemy programs is the existence of online coupons that can significantly reduce the price of their offered program. Coupons can be found in several online locations, and can reduce the price of a program by as much as 90% with the right one! Before taking an Udemy class, be sure to search for a coupon that may provide you a reduced price.
Bellissimo's Coffee Business Startup Course
Cost – $499
The Coffee Business Startup Course by Bellissimo is a comprehensive guide to opening and running your own coffee business. It includes downloadable content, dozens of on-demand videos, and a final examination to ensure that you develop the knowledge and confidence needed to run your own business.
The program is separated into four-course topics and includes a one-on-one consultation session upon completion of the course. Taught by real coffee shop owners with a combined experience of over 100 years, it seeks to take the mystery out of every aspect of the coffee shop business, from initial concept to daily management.
With lifetime access to the materials, it allows you to learn at your own pace, in the time that you have available. All videos are pre-recorded so there is no time limit, and no limit on how many times you go over the material until you're ready for the final exam.
It's separated into the following course topics:
Developing a Concept – This course section focuses on your initial concept, from what type of coffee business you want, to how to brand yourself and your shop. It's broken down into:

Types of Coffee Business
Finding Inspiration
Business Plan

10 Essentials to Entering the Coffee Industry
Presentation Business Plan
Financial Business Plan

 Securing Funding

Bank Loans
Setting a Budget
Operational Feasibility
Startup Costs

Branding

Creating a Space – This course section deals with all the needs and expectations of finding the right location for your coffee shop. It breaks down into:

Finding a Location
Negotiating a Lease
Designing a Coffee Shop

Fixture and Layout Guide
Intro to Equipment
Espresso Machine Guide
Other Coffee Equipment You'll Need

Planning a Menu

Your Coffee Menu
Filling Out Your Menu
Choosing a POS (Point of Sales) System

Creating Signage
Opening Your Doors

Running a Coffee Shop – This section details all the daily activities that come with running your shop. It is broken down into:

Setting Budgets

Budgets and P&Ls (Profits and Loss Statements)
Controlling Labor
COGS (Cost of Goods Sold)

Business Taxes
Limiting Liability
Hiring Staff

What to Look for in Employees
Hiring Strategies
Interviewing
Job Descriptions
Your Cafe's Culture

Managing a Team

Employee Handbook
Communication
Online Training vs Hands-On Training
Disciplinary Action
Giving Effective Praise
Using Checklists

Customer Service

Marketing and Growth – The final section deals with proper and effective marketing and ways to increase your profits. It breaks down into:

Marketing and Advertising

Marketing Overview
Marketing Strategy
Marketing Execution
Marketing Plan
Websites
Social Media Strategy
Social Media Execution
Traditional Advertising

Merchandising
Business Goals
This online program is designed for those who can't attend their in-person courses, to provide the same guidance into opening and running your coffee shop in an online fashion. For those who wish to have a more hands-on approach, they also offer in-person programs.
In-Person Courses
Bellissimo's Two Day Business Workshop
Cost – $1,250
Bellissimo provides an in-person program as well as an online one. Their 2-day workshop covers every aspect of their above online course, only with physical interaction with instructors, giving you the ability to work with, and question, real coffee shop owners in person.
I won't repeat the entire program structure here, but the daily breakdown of the program is:
Day 1
– Developing a Concept
– Creating a Space
– Running a Coffee Shop
Day 2
– Marketing and Growth
– Examination
– Q&A with Instructors
For those who prefer face-to-face interactions and the ability to ask questions throughout the program, this in-person course provides the same detailed courses along with the ability to do those.
Bellissimo also provides a 5-day workshop bundle for $2,850 that includes all of the business aspects of running a coffee shop along with detailed training on the fundamentals of serving, roasting, and creating the best coffee experience for customers.
Check out Coffee Shop books HERE.
Texas Coffee School's Coffee Shop Management Training Course
Cost – $400
The Texas Coffee School also offers full in-person training courses. This 1-day course is designed to rapidly increase operations knowledge and improve management resources.
Created by coffee business experts, the focus of this course is to equip managers with practical knowledge and the key factors that have the most impact on the daily operations of a coffee shop. Designed for both new and experienced managers, this course aims to examine and explain the most important things a coffee shop manager should know and do to improve their shop.
Every student receives a binder filled with class notes, key tips, and management resource materials that is theirs to keep. The course provides the opportunity to question real-world managers about their own experiences and tips on how to run the best coffee shop you can.
Texas Coffee School's 3-Day Coffee Business Master Class
Cost – $2,600
In addition to their 1-day course, they also offer a 3-day master class that is designed to get into all of the details needed to open and run a coffee shop of your own. Providing a step-by-step roadmap for opening and operating a coffee shop, no previous experience is necessary for this course.
Through small class sizes, this course offers an intimate and personalized learning experience designed to train each student in all the aspects of being a barista, coffee business operations, and daily coffee business management.
Each student receives detailed consulting resources, including a binder with over 200 pages of class notes, spreadsheets, menu designs, cafe designs, and layouts, an operations manual, financial plans, and more. All of these are the students to keep.
Their program breaks down into:
Day 1

Introduction into Opening a Coffee Shop Business
Comprehensive Coffee and Barista Training, Part 1
Comprehensive Coffee and Barista Training, Part 2
Coffee Shop Operations Training, Part 1

Day 2

Comprehensive Coffee and Barista Training, Part 3
Comprehensive Coffee and Barista Training, Part 4
Coffee Shop Operations Training, Part 2
Practice Time

Day 3

Coffeepreneur® Mindset and Business Ecosystem
Comprehensive Coffee Shop Business Planning
Comprehensive Coffee Business Launch Strategy
Q&A Session
Through in-person training will always be more expensive, and include traveling, some may prefer the intimacy, hands-on learning, and ability to speak face-to-face with instructors. Fortunately, those options are readily available, as are online options for those who prefer learning at their speed, from their own home.
Frequently Asked Questions
Are the online or in-person courses better?
Both the online and the in-person courses offer comprehensive and detailed learning experiences. Which is better would be a personal determination based on several factors, such as budget, time available, and preferred learning style. Some may find the ability to interact with instructors more beneficial to their learning style, while some may learn better by working on their own through an online course.
Why are in-person courses more expensive?
In-person courses require additional costs, such as machinery, a learning space, and the bills associated with keeping that space, such as electricity, etc. They also need to keep their machinery clean and in good working order, requiring the cost to do so. Instructors also need to be paid regularly, unlike online instructors who may be paid once just to record a video. While more expensive, some do prefer hands-on learning and the ability to speak one-on-one with instructors.
To learn more on how to start your own coffee shop checkout my startup documents here
Please note: This blog post is for educational purposes only and does not constitute legal advice. Please consult a legal expert to address your specific needs.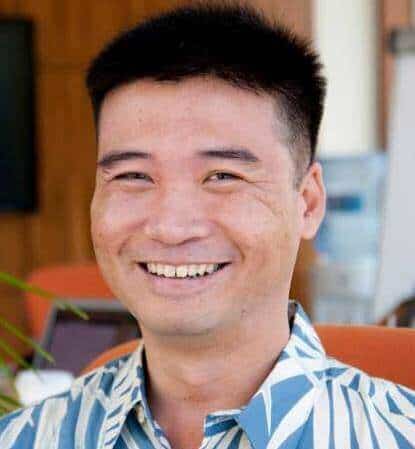 Hi! I'm Shawn Chun
My adventure in coffee began when I first launched my first coffee shop back in the early 2000s. I had to figure out so many things on my own and to make it worse within 2 years of opening two large corporate coffee chains moved in just blocks away from me!
As I saw smaller and even some larger coffee shops in the neighborhood slowly lose customers to these giant coffee chains and slowly close up shop, I knew that I had to start getting creative…or go out of business.
I (like you may be) knew the coffee industry well. I could make the best latte art around and the foam on my caps was the fluffiest you have ever seen. I even had the best state-of-the-art 2 group digital Nuova Simonelli machine money could buy. But I knew that these things alone would not be enough to lure customers away from the name brand established coffee shops.
Eventually, through lots of trial and error as well as perseverance and creativity I did find a way to not only survive but also thrive in the coffee/espresso industry even while those corporate coffee chains stayed put. During those years I learned to adapt and always faced new challenges. It was not always easy, however, in the end, I was the sole survivor independent coffee shop within a 10-mile radius of my location. Just two corporate coffee chains and I were left after that year. All told the corporate coffee chains took down over 15 small independent coffee shops and kiosks and I was the last one standing and thriving.
Along the years I meet others with the same passion for coffee and I quickly learned that it is not only "how good a barista is" that makes a coffee shop successful, but the business side of coffee as well.
Hence why I started this website you are on now. To provide the tools and resources for up and coming coffee shop owners to gain that vital insight and knowledge on how to start a coffee shop successfully.
Stick around, browse through my helpful blog and resources and enjoy your stay! With lots of LATTE LOVE!
Shawn