Are you planning to open a coffee shop? Are you looking for a career change and considering becoming a barista? If you answered "yes" to either of these questions, you are going to need to get the proper training to become a top-notch barista. Fortunately, you can acquire the skills and knowledge you need without leaving the comfort of your own home.
Several free or affordable barista classes can be found online.
Some free and affordable online barista courses according to Coffee Sesh are Barista Hustle, Barista One, Advanced Coffee Making, Online Barista Training, and Virtual College's Barista Training Course. SkillScouter also lists several free online barista certification courses. A few of these courses include SkillShare: From Plant To Cup, SkillShare: Become Great With Coffee, and Udemy: Becoming a Coffee Expert: How To Make the Perfect Cup.
Barista Hustle
Price: $15 monthly or $145 annually
Barista Hustle is widely considered to be the pinnacle of online barista training by many reputable websites like Coffee Sesh. Barista Hustle was founded by Matt Perger, a two-time world champion barista. What separates Barista Hustle from most online barista training websites is that Perger's site can either train an individual or a team. Barista Hustle can accommodate any schedule by offering classes you can take one at a time, or pay a monthly subscription fee for an all-access pass.
The website subscription plan offers unlimited access to all courses, with new courses available bi-weekly. Payments for individual training can be made monthly for $15 per month, or $145 annually. Team subscriptions are available in two plans. A team of up to 20 members can train for $99 per month, while a team of up to 50 members can train for $199 per month. There is also a 14-day free trial which promises to be risk-free. The course catalog can be found here.
Barista One
Price: $149 (one time)
Considered to be the best course for beginning baristas, Barista One is a course comprising seven chapters. Barista One is another website founded by two-time world champion barista, Matt Perger. Membership to Barista One allows you to have unlimited access to over 50 individual lessons and 40 educational videos.
Barista One's seven-chapter course includes everything from theory to the practice of everything you will need to know to become a barista. The cost of this class is $149 and includes all seven chapters of the course. You can sign up for this course through the Barista One website. You will be able to take these classes at your own pace, which can perfectly fit into any lifestyle.
Advanced Coffee Making
Price: $149 (one time)
Are you already on your way to becoming an accomplished barista? If so, Advanced Coffee Making is the online barista training program for you. Coffee Sesh has rated Advanced Coffee Making as the best course for those who are already experienced coffee-makers. These classes are aimed specifically for head baristas, coffee shop or cafe owners, and senior staff members.
The courses offered by Advanced Coffee Making cover the technical aspects of making coffee, not the basics. The courses provided by American Coffee Making include 25 highly detailed videos and 77 individual lessons. The cost for these courses is $149, which also provides an Advanced Coffee Making certification upon completion of the course.
Online Barista Training
Price: $14.95 (monthly – Individual Plan) $59.95 (monthly – Coffee Retailer Plan)
Founded by Bruce Miletto, who has over 20 years of experience in the world of coffee, Online Barista Training is perhaps the most comprehensive online barista training course available. According to Coffee Sesh, Miletto's expertise has been recognized by publications such as The New York Times and Forbes magazine. Memberships are available in two formats: Individual Barista Memberships or Coffee Retailer Memberships.
Individual Barista Memberships through Online Barista Training cost $49.95 for the initial three months of training. After your first three months, your membership will be subscription-based, costing $14.95 per month. This course is quite extensive, covering barista terminology, espresso preparation, manually brewing coffee, cleaning workstations, steaming milk, and latte art. The course also provides a certificate of completion that is backed by The American Barista and Coffee Workshops.
Online Barista Training's Coffee Retailer Membership is geared specifically for coffee shop owners. They can take full advantage of the many business and management resources available. The Coffee Retailer Membership provides 15 employee accounts and includes strategy and menu planning, business efficiency, employee relations, and beverage cost analysis. The cost of the Coffee Retailer Membership is $59.95 for a monthly subscription, but offers a 20% discount on annual subscriptions.
Virtual College's Barista Training Course
Price: $21 (monthly)
Based in England, Virtual College is highly-acclaimed, receiving awards for outstanding services and commitment. If you are still undecided as to whether or not you want to be a barista, Virtual College is more than happy to help you with that decision with a course that is both short and affordable. Virtual College's Barista Training Course is a condensed, generalized overview into the world of baristas.
The purpose of the Barista Training Course is to provide you with the basic knowledge you need to further your career as a barista. It can also serve as a refresher course for those who have been away from the coffee industry for a while. This course costs fifteen British pounds, or approximately $21 American. Upon completing the Barista Training Course, Virtual College graduates will receive an internationally recognized certification.
Check out the books you must read HERE.
SkillShare: From Plant to Cup: Brew an Amazing Cup of Coffee
Price: Free
This class is taught by the 2010 World Barista Champion, Michael Phillips. It can be found on one of the web's foremost learning sites, SkillShare. The course is composed of 11 individual lessons and covers topics such as coffee theory, ingredient selection, brewing tools. grinding coffee beans, perfecting your recipe, coffee brewing and tasting, and the proper way to enjoy coffee.
This course will provide you with all of the skills you need to hand-brew a perfect cup of coffee. If the prospect of getting started makes you a bit nervous, SkillScouter has rated this class as suitable for beginners. It is also very efficient, with the entire 11 lessons taking less than an hour to complete. The class is free, although SkillShare does have a monthly subscription fee of $9.79 per month for your first year. SkillShare does offer a two-month trial free of charge. Everything you need to get started can be found here.
SkillShare: Become Great With Coffee: From Beginner to Barista
Price: Free
Next on our list of free online barista courses is Neelakanthma Mahadev's course that teaches the basics of becoming a great barista. Much like the last class, Become Great With Coffee: From Beginner to Barista can be found on the website SkillShare. You might be asking yourself, "What will I get from this course that I haven't seen in other courses?" The answer is fairly simple. This course covers every conceivable method of making coffee.
Some of the popular coffee-brewing methods covered in this class include Aeropress, French press, Moka pot, Bialetti percolator, cold brew, and how to make a proper espresso. The course also has an informative section on how to make professional-looking latte art. While the prospect of having to take 26 lessons may seem daunting, the entire course takes a little over an hour to complete. SkillShare does have a monthly subscription fee of $9.79 per month for your first year, but you can take advantage of SkillShare's two-month free trial.
Udemy: Becoming a Coffee Expert: How To Make the Perfect Cup
Price: $99.99 (one time)
Online learning academy Udemy has a course that promises to teach you not only how to brew the perfect cup of coffee. but also how to properly enjoy it. This class is aimed specifically at beginners. Their only "requirements" are that you have a love for coffee, an interest in coffee, and a desire to learn more about coffee. Luckily for you, this class is taught by world-renowned coffee expert Richard Hardwick.
This course covers the history and origins of coffee, as well as proper bean selection and grinding methods. This class also teaches you at least eight methods of making coffee. That way, you are prepared to make any coffee drink imaginable. There is a one-time fee of $99.99 to take this course. You can sign up for the course here.
Frequently Asked Questions
Are there any books or manuals available online to either order or download?
There are several free books and manuals available. All About Coffee by William H. Ukle is one book available to download in PDF format. Two manuals that are available for free can be found on Italian Aroma Coffee and Celcius Coffee. These can either be downloaded through the respective websites or straight to Google Drive through the links provided in a Google search.
Can you become a self-taught barista?
Just like anything else in life, you can teach yourself to become a barista. There are plenty of videos on YouTube that will teach you all of the different aspects of being a barista. However, if you want to be a certified barista, you are going to have to take some of the classes previously mentioned. Unfortunately, certification requires formal education.
To learn more on how to start your own coffee shop checkout my startup documents here
Please note: This blog post is for educational purposes only and does not constitute legal advice. Please consult a legal expert to address your specific needs.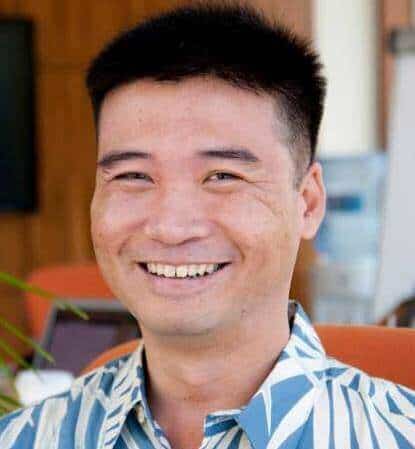 Hi! I'm Shawn Chun
My adventure in coffee began when I first launched my first coffee shop back in the early 2000s. I had to figure out so many things on my own and to make it worse within 2 years of opening two large corporate coffee chains moved in just blocks away from me!
As I saw smaller and even some larger coffee shops in the neighborhood slowly lose customers to these giant coffee chains and slowly close up shop, I knew that I had to start getting creative…or go out of business.
I (like you may be) knew the coffee industry well. I could make the best latte art around and the foam on my caps was the fluffiest you have ever seen. I even had the best state-of-the-art 2 group digital Nuova Simonelli machine money could buy. But I knew that these things alone would not be enough to lure customers away from the name brand established coffee shops.
Eventually, through lots of trial and error as well as perseverance and creativity I did find a way to not only survive but also thrive in the coffee/espresso industry even while those corporate coffee chains stayed put. During those years I learned to adapt and always faced new challenges. It was not always easy, however, in the end, I was the sole survivor independent coffee shop within a 10-mile radius of my location. Just two corporate coffee chains and I were left after that year. All told the corporate coffee chains took down over 15 small independent coffee shops and kiosks and I was the last one standing and thriving.
Along the years I meet others with the same passion for coffee and I quickly learned that it is not only "how good a barista is" that makes a coffee shop successful, but the business side of coffee as well.
Hence why I started this website you are on now. To provide the tools and resources for up and coming coffee shop owners to gain that vital insight and knowledge on how to start a coffee shop successfully.
Stick around, browse through my helpful blog and resources and enjoy your stay! With lots of LATTE LOVE!
Shawn