Opening a coffee shop is a dream for many passionate individuals who aspire to create a cozy and inviting space where people can gather over a steaming cup of their favorite brew. However, turning this dream into a reality requires careful planning, financial consideration, and a thorough understanding of the approximate costs involved. Opening a coffee shop can cost anywhere from $80,000 to $300,000, depending on factors such as location, size, renovations, equipment, and other expenses. Careful budgeting and planning are crucial to estimate the approximate cost of starting a coffee shop in reality. In this article, I will explore the various expenses associated with opening a coffee shop, providing you with a comprehensive guide to help you estimate the approximate cost.
Location and Lease Expenses
When it comes to opening a coffee shop, selecting the right location is paramount. The cost of the lease will be influenced by several factors, including the size of the space, its location, and the area's popularity. Urban areas often boast prime locations, but they may come with higher rental rates due to the demand. On the other hand, suburban areas might offer more affordable lease options. It's essential to consider the potential foot traffic and target market associated with different locations. A bustling downtown area may attract a steady stream of customers, but it could also mean facing stiff competition from other businesses. Meanwhile, a coffee shop in a residential neighborhood might cater to a more local and loyal customer base. Apart from the monthly rent, it's crucial to account for additional expenses related to the lease. Some landlords may require a security deposit or upfront payment, which should be factored into your budget. It's wise to negotiate lease terms that are favorable to your business, ensuring flexibility and room for growth. Conducting thorough research on the demographics and competition in different areas can help you make an informed decision. Consider factors such as nearby businesses, accessibility, parking availability, and the overall ambiance of the location. Find a suitable location that aligns with your coffee shop's vision and financial capabilities by carefully evaluating these aspects and weighing them against your budget. Read more about:
Actions and Results of Coffee Shop Business Plan: Key Elements To Understand
Renovation and Interior Design
Crafting an inviting atmosphere is a crucial aspect of running a great coffee shop. The expenses linked to renovations and interior design will vary based on the condition of the leased space and the desired ambiance you aim to create. This process entails elements such as painting, flooring, lighting, furniture, and decor, all of which contribute to shaping the overall look and feel of your establishment. When embarking on renovations, it is essential to strike a harmonious balance between functionality and aesthetics while considering your budgetary limitations. Assess the space you're leasing and identify any necessary repairs or modifications required to ensure it aligns with your vision. For instance, fresh coats of paint can transform a drab interior into a vibrant and welcoming space. Choosing appropriate flooring materials that are both durable and visually appealing is another crucial decision. Lighting plays a significant role in creating ambiance. Consider the type of lighting fixtures that complement the atmosphere you want to achieve, whether it's warm and cozy or bright and modern. Comfortable and stylish furniture, such as cozy couches or trendy cafe chairs, should be selected with both customer comfort and the overall theme in mind. Decor elements, such as artwork, plants, or unique accents, add personality to your coffee shop. These details can make a lasting impression on customers and enhance their overall experience. Keep in mind that you can always start with a basic design and gradually add more intricate or elaborate elements as your coffee shop grows and generates revenue.
Equipment and Machinery
To provide a superior coffee experience, it is essential to invest in high-quality equipment and machinery. This includes essential items such as espresso machines, grinders, coffee brewers, refrigerators, and various kitchen appliances. The cost of these items can vary significantly depending on factors such as the brand, size, and specifications. When considering the equipment for your coffee shop, it is advisable to conduct thorough research. Explore different suppliers, compare prices, and carefully evaluate the features and functionalities offered by various brands. While it may be tempting to opt for cheaper options, keep in mind that quality is paramount when it comes to the equipment that directly impacts the taste and consistency of your coffee offerings. Aside from the initial purchase cost, it is also important to consider factors such as warranty and after-sales support. Equipment breakdowns can significantly impact your operations and revenue, so having reliable warranty coverage and accessible customer support is invaluable. Additionally, consider the scalability of your equipment. As your coffee shop grows, you may need to expand your production capacity or introduce new offerings. Investing in equipment that can accommodate future growth and customization can save you from the hassle and cost of frequent upgrades. While quality equipment may come with a higher upfront cost, it is a worthwhile investment in the long run. Superior machinery enhances your ability to consistently deliver excellent coffee, attracting and retaining customers who appreciate a memorable coffee experience.
Licenses and Permits
To begin the process, consult with your local government agencies, such as the health department and the alcohol beverage control board, to determine the specific permits and licenses you need. They will provide you with the necessary information regarding the application process, fees, and any additional requirements. Health permits are typically required to ensure that your coffee shop meets health and safety regulations. These permits may involve inspections of your premises to ensure proper sanitation practices are in place. Food handling certificates demonstrate that your staff has received appropriate training in food safety and handling procedures. If you plan to serve alcohol, you may need to obtain a liquor license, which can involve additional fees and requirements. It is crucial to understand the local regulations and restrictions regarding the sale and service of alcoholic beverages. Business permits are generally required to legally operate any business. The cost of these permits can vary depending on your location and the size of your coffee shop. When budgeting for your coffee shop, it is important to factor in the costs associated with obtaining the necessary licenses and permits. Failure to comply with the required permits can lead to fines, penalties, and potential closure of your business. Read more about:
Licenses And Permits Needed When Starting A Coffee Shop
Inventory and Supplies
Building relationships with reliable suppliers is essential for ensuring a steady and high-quality supply chain. Conduct thorough research to identify reputable suppliers who can meet your specific needs. Consider factors such as the quality of their products, competitive pricing, and their ability to consistently deliver on time. When selecting suppliers, take into account the specific requirements of your coffee shop. For example, if you prioritize organic or fair-trade coffee beans, seek out suppliers who align with these values. Additionally, evaluate the quality and freshness of ingredients, as they directly impact the taste and overall experience you provide to your customers. Pricing is another crucial factor to consider when sourcing inventory and supplies. Compare prices from different suppliers to ensure you are getting the best value for your money without compromising on quality. Negotiating favorable terms with suppliers, such as bulk-purchasing discounts or flexible payment options, can also help you optimize your costs. Reliable and timely delivery is vital to maintaining inventory levels and meeting customer demands. Ensure that your suppliers have efficient delivery systems and can accommodate your specific schedule requirements. Consistency and reliability in the supply chain are essential to avoid disruptions in your coffee shop's operations.
Staffing and Training
It's important to research the prevailing wages in your area to ensure you can attract and retain qualified personnel. Offering competitive compensation packages can help you attract talented individuals who are passionate about the coffee industry and customer service. Investing in training programs is equally vital to maintain consistent quality in brewing techniques and customer interactions. Develop comprehensive training protocols that cover coffee preparation, drink customization, customer service skills, and workplace safety. By equipping your staff with the necessary skills and knowledge, you create a team that can provide an exceptional coffee experience for your customers. Ongoing training and development opportunities can also contribute to staff morale and loyalty. Consider implementing programs that encourage continuous learning, such as coffee tasting sessions, workshops on latte art, or certifications in specialty coffee. Not only does this enhance the expertise of your staff, but it also creates a positive and dynamic work environment. In addition to the technical skills, focus on fostering a culture of exceptional customer service. Train your staff to engage with customers, anticipate their needs, and provide personalized recommendations. Encouraging a friendly and welcoming atmosphere will help build customer loyalty and encourage repeat business.
Marketing and Promotion
Investing in branding efforts, such as designing a visually appealing logo and creating a cohesive brand identity, can significantly impact your coffee shop's visibility and recognition. Additionally, consider allocating funds for attractive signage both inside and outside your establishment, ensuring that it catches the attention of passersby and creates a lasting impression. In the digital age, leveraging social media platforms is an effective way to reach a wider audience. Allocate a portion of your marketing budget to social media campaigns that showcase your coffee shop's unique offerings, engage with customers, and build a community around your brand. Consider running targeted ads, sharing enticing visuals and videos, and collaborating with local influencers or bloggers to amplify your online presence. While digital marketing is crucial, don't overlook the power of traditional local advertising. Explore options such as placing ads in local newspapers, magazines, or community publications to reach potential customers in your area. Hosting events or collaborating with local organizations or businesses can create buzz and generate foot traffic. Consider organizing coffee tastings, live music performances, or partnering with nearby establishments to cross-promote each other's businesses. Read more about:
Startup Cost for a Drive-Thru Coffee Shop: Understanding the Startup Costs
Utilities and Operational Expenses
In addition to the initial investment and ongoing costs, it's crucial not to overlook recurring expenses such as utilities, internet connection, and waste disposal services. The amount you spend on these services will depend on the size of your coffee shop and the energy efficiency of your equipment. Researching energy-saving measures and adopting eco-friendly alternatives can help minimize long-term operational expenses, while also contributing to a more sustainable business model. By being mindful of these recurring costs and exploring ways to optimize energy consumption, you can effectively manage your coffee shop's overhead expenses and ensure a more environmentally conscious operation.
Summary
Opening a coffee shop requires careful financial planning and consideration of various expenses. By estimating the approximate costs associated with location, lease, renovation, equipment, licenses, inventory, staffing, marketing, and operational expenses, you can better prepare yourself for the investment required. Remember that costs can vary depending on your location, scale of operations, and specific goals. With a well-thought-out budget, a passion for coffee, and a commitment to excellent customer service, you can embark on your journey to create a thriving coffee shop that becomes a beloved community gathering spot.
Frequently Asked Questions
Q: What are the ongoing operational expenses for a coffee shop?
A: Operational expenses for a coffee shop include rent, utilities, staff wages, inventory replenishment, marketing, licenses, permits, and maintenance costs.
Q: Do I need any specific qualifications or experience to open a coffee shop?
A: While specific qualifications are not mandatory, having a basic understanding of the coffee industry, business management, and customer service can greatly benefit you.
Q: Are there any hidden costs or additional expenses I should be aware of?
A: Aside from the obvious costs, it's important to factor in unexpected expenses such as equipment repairs, staff turnover, price fluctuations in supplies, and marketing campaigns.
To learn more on how to start your own coffee shop, check out my startup documents here.
Disclaimer: The information provided by 
StartMyCoffeeShop.com
 ("The Site") is for general informational purposes only. All information on the Site is provided in good faith. However, we make no representation or warranty of any kind, express or implied, regarding the accuracy, adequacy, validity, reliability, availability, or completeness of any information on the Site. Under no circumstance shall we have any liability to you for any loss or damage of any kind incurred as a result of the use of the Site or Reliance on any information provided on the Site. Your use of the Site and reliance on any information on the Site is solely at your own risk. This blog post is for educational purposes only and does not constitute legal advice. Please consult a legal expert to address your specific needs. Terms and Conditions. (
https://startmycoffeeshop.com/terms-and-conditions/
)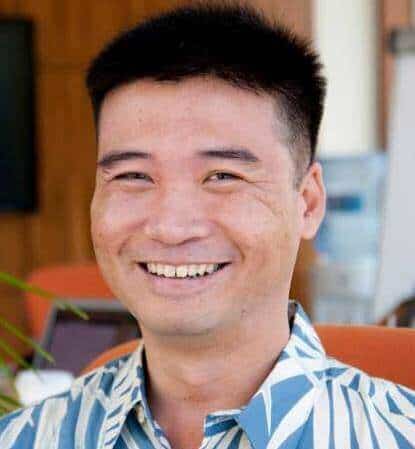 Hi! I'm Shawn Chun
My adventure in coffee began when I first launched my first coffee shop back in the early 2000s. I had to figure out so many things on my own and to make it worse within 2 years of opening two large corporate coffee chains moved in just blocks away from me!
As I saw smaller and even some larger coffee shops in the neighborhood slowly lose customers to these giant coffee chains and slowly close up shop, I knew that I had to start getting creative…or go out of business.
I (like you may be) knew the coffee industry well. I could make the best latte art around and the foam on my caps was the fluffiest you have ever seen. I even had the best state-of-the-art 2 group digital Nuova Simonelli machine money could buy. But I knew that these things alone would not be enough to lure customers away from the name brand established coffee shops.
Eventually, through lots of trial and error as well as perseverance and creativity I did find a way to not only survive but also thrive in the coffee/espresso industry even while those corporate coffee chains stayed put. During those years I learned to adapt and always faced new challenges. It was not always easy, however, in the end, I was the sole survivor independent coffee shop within a 10-mile radius of my location. Just two corporate coffee chains and I were left after that year. All told the corporate coffee chains took down over 15 small independent coffee shops and kiosks and I was the last one standing and thriving.
Along the years I meet others with the same passion for coffee and I quickly learned that it is not only "how good a barista is" that makes a coffee shop successful, but the business side of coffee as well.
Hence why I started this website you are on now. To provide the tools and resources for up and coming coffee shop owners to gain that vital insight and knowledge on how to start a coffee shop successfully.
Stick around, browse through my helpful blog and resources and enjoy your stay! With lots of LATTE LOVE!
Shawn