Are you passionate about coffee and dream of opening your small coffee shop? The idea of serving aromatic brews to eager customers is undoubtedly exciting, but it's important to understand the financial side of starting a coffee shop. The average cost to start a small coffee shop can vary depending on factors such as location, size, equipment, and permits. It typically ranges from several thousand to tens of thousands of dollars. In this article, I will explore the average cost of setting up a small coffee shop and provide some budgeting tips to help you on your entrepreneurial journey.
Location
When starting a coffee shop, one of the most critical factors to consider is the location. The cost of real estate can vary significantly depending on the city, neighborhood, and even the specific street. It's important to take into account various factors when evaluating potential locations. Consider the level of foot traffic in the area, as well as the proximity to offices, universities, and other places where potential customers may be found. Additionally, assess the level of competition in the area and whether there is a demand for coffee shops. Rental prices will undoubtedly be a significant portion of your budget, so it's crucial to strike a balance between a desirable location and manageable expenses. It may be tempting to choose a prime location with high visibility, but the cost may not be sustainable for a small coffee shop. Conversely, opting for a more affordable location in a less popular area may not attract enough customers. Finding a location that offers a good compromise between visibility, accessibility, and affordability is key. Conduct thorough market research, evaluate your target audience's preferences, and consider the potential growth opportunities in different locations. By carefully analyzing these factors and making an informed decision, you can choose a location that maximizes your chances of progress while fitting within your budget constraints. Read more about:
Average Cost to Open a Coffee Stand: The Business of Beans
Licensing and Permits
When venturing into the coffee shop business, it's essential to understand the legal obligations and obtain the necessary licenses and permits. The specific requirements can vary depending on your region, so thorough research is crucial. Some common licenses and permits you may need include health permits, food handling certifications, and liquor licenses if you plan to serve alcoholic beverages. Health permits ensure that your coffee shop complies with health and safety regulations. These permits typically involve inspections to verify that your establishment meets the required standards for food preparation, storage, and hygiene. Additionally, food handling certifications may be necessary to demonstrate your knowledge of proper food safety practices. If you intend to offer alcoholic beverages, you will need to obtain a liquor license. This process may involve additional requirements, such as age restrictions and specific regulations related to the sale and service of alcohol. To ensure compliance with the law, it's vital to research and understand the licensing and permit requirements in your area. Allocate a portion of your budget specifically for these legal necessities, as fees and application costs can vary. Engaging with local authorities or consulting with professionals in the industry can provide valuable guidance to navigate through the process smoothly.
Equipment and Furnishings
To deliver exceptional coffee, it's crucial to invest in the right equipment for your coffee shop. This encompasses a wide range of items, including espresso machines, grinders, brewers, refrigerators, blenders, and more. The cost of equipment can vary significantly, depending on factors such as size, brand, and quality. Espresso machines are often the centerpiece of a coffee shop, and their prices can range from a few thousand to tens of thousands of dollars. It's important to consider the capacity and features that align with your business needs. Grinders are equally important to ensure the freshness and consistency of your coffee grounds. Brewers play a crucial role in preparing drip coffee and other non-espresso-based beverages. These come in various sizes and types, such as pour-over brewers or batch brewers for larger quantities. Refrigerators are essential for storing milk, syrups, and other perishable ingredients. Beyond the functional equipment, don't overlook the importance of furniture and decor in creating an inviting atmosphere for your customers. Comfortable seating, aesthetically pleasing tables, and tasteful decor contribute to the overall ambiance of your coffee shop. To budget for equipment and furnishings, thoroughly research different suppliers, compare prices, and consider both upfront costs and long-term durability. It may be worthwhile to invest in quality equipment that can withstand the demands of a busy coffee shop and deliver consistent results.
Supplies and Inventory
Coffee beans, milk, syrups, cups, lids, napkins, and more are all crucial for daily operations. To ensure a seamless flow, it's important to calculate your monthly consumption and estimate the initial inventory needed when starting your coffee shop. Start by analyzing your projected sales volume and determining the average amount of each item you'll need. Consider factors like the popularity of different beverages and any seasonal variations in customer preferences. By accurately forecasting your needs, you can avoid running out of stock or overstocking, which can tie up your capital unnecessarily. Building strong relationships with local suppliers is beneficial for several reasons. Firstly, it allows you to source high-quality products consistently. Secondly, it often leads to cost savings through negotiated pricing or discounts for bulk orders. Research various suppliers, compare prices, and inquire about any incentives they offer to businesses in the coffee industry. Additionally, keep an eye out for new product offerings and innovations in the market. Staying up to date with industry trends can provide opportunities to enhance your menu offerings and attract customers. For example, exploring alternative milk options or unique flavor syrups can add diversity to your coffee shop's offerings. Regularly monitor your inventory levels, adjusting your orders based on actual consumption and customer demand. This helps minimize waste and ensures that you maintain a sufficient supply without tying up excessive funds in inventory. Read more about:
Average Cost to Start a Coffee Shop: Beans, Bucks, and Brews
Staffing Costs
A crucial aspect of running a coffee shop is assembling a team of skilled and friendly baristas who can deliver exceptional service to your customers. When determining the number of employees you'll need, consider the size of your shop, projected customer traffic, and peak hours. Efficiently staffing your coffee shop ensures smooth operations and customer satisfaction. In your budget, allocate funds for employee wages, benefits, and payroll taxes. Fair compensation is essential to attract and retain talented baristas who are passionate about coffee and customer service. Providing benefits such as healthcare or retirement plans can also help you build a loyal and motivated team. Don't forget to account for hiring and training costs. Advertising job openings, conducting interviews, and onboarding new employees require time and resources. Training programs, whether in-house or through external resources, ensure that your baristas are knowledgeable about coffee preparation techniques, customer service protocols, and your shop's unique offerings. Investing in your employees not only creates a positive work environment but also enhances the overall customer experience. Skilled baristas who are passionate about their craft can elevate the quality of your coffee and build customer loyalty. Regularly evaluate staffing needs and performance to make necessary adjustments. As your coffee shop grows, you may need to hire additional staff or provide opportunities for career development within your team.
Marketing and Branding
Creating a professional website is an essential first step. Your website should showcase your coffee offerings, highlight your unique selling points, provide information about your location and hours, and include an easy way for customers to contact you or place online orders. Social media advertising is another powerful tool to reach potential customers. Develop a strategic social media presence by creating engaging content, sharing updates about your menu or promotions, and actively responding to customer inquiries or reviews. Consider targeted advertising campaigns to reach specific demographics and increase brand awareness. Local promotions and community engagement are valuable for building a loyal customer base. Collaborate with neighboring businesses for cross-promotions or sponsor local events. Participating in community initiatives and supporting local causes can help foster goodwill and establish your coffee shop as an integral part of the community. Investing in your brand's identity through consistent branding, high-quality imagery, and a strong online presence will help differentiate your coffee shop from competitors. Consider professional photography to showcase your beverages and ambiance, and engage in storytelling to connect with customers on an emotional level. Regularly assess the effectiveness of your marketing efforts and adjust your strategies as needed. Tracking customer feedback, monitoring social media analytics, and analyzing sales data can provide valuable insights for future marketing campaigns.
Utilities and Miscellaneous Expenses
When budgeting for your coffee shop, it's important not to overlook the costs of utilities such as electricity, water, and internet connectivity. These recurring expenses can accumulate over time and should be factored into your financial planning. Additionally, miscellaneous expenses like insurance coverage, accounting services, and point-of-sale systems should be taken into account to ensure an accurate budget. By considering these often overlooked expenses, you can better manage your finances and ensure the long-term sustainability of your coffee shop. Read more about:
Average Cost to Open a Coffee Stand: The Business of Beans
Budgeting Tips
When starting a small coffee shop, it's important to be mindful of your budget and find ways to control costs without sacrificing quality. Here are some strategies to consider:
Research and compare prices for equipment and supplies. Look for reputable suppliers and compare prices to find the best deals. However, ensure that you are not compromising on quality as it can affect the taste and consistency of your coffee.
Consider purchasing used equipment or leasing. Buying used equipment can be a cost-saving option, but ensure that it is in good working condition. Leasing equipment is another alternative that can help reduce initial costs and provide flexibility.
Start with a limited menu. By offering a focused menu, you can manage inventory costs more effectively and reduce waste. Gradually expand your offerings based on customer demand and preferences.
Focus on building a loyal customer base. Exceptional service and quality products can help you generate repeat business. Prioritize customer satisfaction and invest in staff training to ensure consistent service.
Track and analyze your expenses regularly. Keep a close eye on your financials and identify areas where you can cut costs or optimize spending. This can include renegotiating contracts with suppliers, finding more cost-effective alternatives, or identifying areas of unnecessary expenditure.
By implementing these strategies, you can control costs while maintaining the quality and customer experience that will help your small coffee shop thrive.
Summary
Starting a small coffee shop requires careful budgeting and financial planning. By considering the various expenses involved, from location and equipment to staffing and marketing, you can estimate the average cost of setting up your dream coffee shop. Remember to factor in both one-time expenses and recurring costs to create a realistic budget.
Frequently Asked Questions
Q: Can I save money by purchasing used equipment for my coffee shop?
A: Ye. Just ensure that the equipment is in good working condition and meets your quality standards. You may also consider leasing equipment as an alternative.
Q: Are there any ongoing expenses I should be aware of?
A: Yes. These include rent, utilities (electricity, water, internet), supplies, inventory, staffing wages, marketing, and miscellaneous expenses like insurance and accounting services.
Q: Do I need any special permits or licenses to open a coffee shop?
A: Yes. These may include health permits, food handling certifications, and possibly liquor licenses if you plan to serve alcohol.
To learn more on how to start your own coffee shop, check out my startup documents here.
Disclaimer: The information provided by 
StartMyCoffeeShop.com
 ("The Site") is for general informational purposes only. All information on the Site is provided in good faith. However, we make no representation or warranty of any kind, express or implied, regarding the accuracy, adequacy, validity, reliability, availability, or completeness of any information on the Site. Under no circumstance shall we have any liability to you for any loss or damage of any kind incurred as a result of the use of the Site or Reliance on any information provided on the Site. Your use of the Site and reliance on any information on the Site is solely at your own risk. This blog post is for educational purposes only and does not constitute legal advice. Please consult a legal expert to address your specific needs. Terms and Conditions. (
https://startmycoffeeshop.com/terms-and-conditions/
)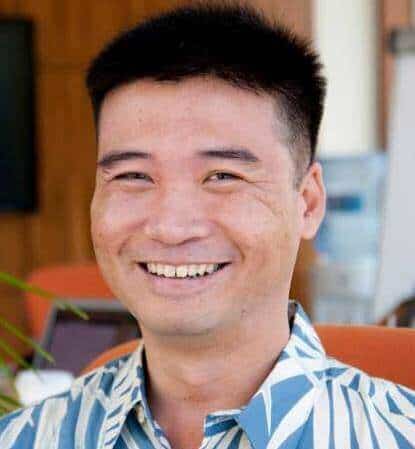 Hi! I'm Shawn Chun
My adventure in coffee began when I first launched my first coffee shop back in the early 2000s. I had to figure out so many things on my own and to make it worse within 2 years of opening two large corporate coffee chains moved in just blocks away from me!
As I saw smaller and even some larger coffee shops in the neighborhood slowly lose customers to these giant coffee chains and slowly close up shop, I knew that I had to start getting creative…or go out of business.
I (like you may be) knew the coffee industry well. I could make the best latte art around and the foam on my caps was the fluffiest you have ever seen. I even had the best state-of-the-art 2 group digital Nuova Simonelli machine money could buy. But I knew that these things alone would not be enough to lure customers away from the name brand established coffee shops.
Eventually, through lots of trial and error as well as perseverance and creativity I did find a way to not only survive but also thrive in the coffee/espresso industry even while those corporate coffee chains stayed put. During those years I learned to adapt and always faced new challenges. It was not always easy, however, in the end, I was the sole survivor independent coffee shop within a 10-mile radius of my location. Just two corporate coffee chains and I were left after that year. All told the corporate coffee chains took down over 15 small independent coffee shops and kiosks and I was the last one standing and thriving.
Along the years I meet others with the same passion for coffee and I quickly learned that it is not only "how good a barista is" that makes a coffee shop successful, but the business side of coffee as well.
Hence why I started this website you are on now. To provide the tools and resources for up and coming coffee shop owners to gain that vital insight and knowledge on how to start a coffee shop successfully.
Stick around, browse through my helpful blog and resources and enjoy your stay! With lots of LATTE LOVE!
Shawn