Can you start a coffee shop in your house? It's a huge undertaking and there are lots of things you need to do to get ready. Planning is key and will involve a lot of communication with state and county officials, which if done correctly, will enable you to open a coffee shop in your house.
You can start a coffee shop in your house depending on various factors such as location and zoning laws. The first step you need to take is to find out if the area your home is located in is zoned for business; your local zoning board can give you this information. You'll need to find out about both city and county zoning regulations. There are also several kinds of licenses you'll need to find out about getting, depending on the city and state in which you live. If you can meet all requirements and can get the proper licenses, you'll be able to open a coffee shop in your house.
The First Step
 Make a visit to your local municipal offices in your town's courthouse, this is the seat of your local government. There you can find out about the zoning laws that have been enacted by your city and/or county to set up the guidelines of how property can be used in certain areas. These guidelines are put in place to keep residential neighborhoods free of traffic and congestion and will directly affect the opening of your coffee shop.
You may not have to go in person to your municipal building since many cities are putting their zoning regulations online, if this is the case in your city it will save you a good amount of time. If your home is located within city limits, the zoning regulations of the city will usually override the county regulations.
But there may be other laws you need to consider if you want to start a coffee shop in your house, like sanitation guidelines and fire codes. Starting a commercial business out of your home means you'll be subject to regulations that don't apply to other residential homes in your area.
Licenses You Will Need
Setting up a coffee shop in your home is an exciting adventure, but don't be so eager to start that you overlook the various licenses and permits you need. It would be terrible if you got your coffee shop up and running only for it to be shut down by the government because you haven't met all the legal requirements. Spend the time and money to get your business licensing right the first time.
You'll need to get a general business license that pertains to your jurisdiction. If your city doesn't have a business licensing department you can get the license from your local tax office. You may need to look into getting a professional license for your home-based coffee shop as well. It's dependent on your local and federal government to let you know if you need a professional license or certification; you're most likely to find this information on your state's official website.
Contact your local fire department for an inspection of your property and issuance of a permit. This will apply to your business because people will be coming to your home to conduct business. This wouldn't be required if a business operating only online. Since you'll be opening a coffee shop and selling food and beverage products, you may also need to look into getting an environmental license or health permit. Your local health department and state environmental protection agency can help you with this.
Are you planning to put a sign up to advertise your business? If so, you need to check that you're in compliance with local signage ordinances. Most cities will have rules on the size, type, and location of your sign(s). If you live in a condo or apartment, they also have their rules on signage. If you are renting your home, be sure to study your lease for any regulations and also speak to your landlord for his or her permission.
Be Sure to Get This Done
You must get a sales tax license, which is part of your general business license, to operate your coffee shop; not doing this can get you in big legal trouble. You might also have to get a separate sales tax license depending on your location. A sales tax is a tax set up by the government on the sale of goods and services; you're liable for sales taxes in your jurisdiction, according to the local laws.
Contact your local tax collector's office or your state department of revenue to get this license. Some states combine state and local sales tax licenses and other states require you to get these licenses separately.
To learn how to open up a small town coffee shop instead, click here.
Zoning Categories
Find out which zoning category your home is located in. If you're in a mixed-use residential and commercial zone, you can definitely open your coffee shop in your house. Even if this is the case, there will still be restrictions put on your business, such as the hours you can be open and how many employees you can have.
City ordinances do allow for certain types of business, but sometimes their guidelines aren't easy to understand. If the regulations aren't clear, you'll have to make an in-person visit to the clerk's office in the municipal building and ask for clarification. You'll have to be persistent in this because cities can be slow to deal with these matters.
Municipal Planning and Building Department
The municipal planning and building department usually make the zoning laws for particular areas of your city. You should call them and discuss your plans before taking any concrete actions; this will help give you more confidence to get going in the right direction. It will also help you understand any fine points of opening your coffee shop that you might have missed. Don't give away too much information about your business to them until you know what legal steps to take to get your coffee shop going.
Previous Uses of Your Property
Did the previous owners have a business on the property you now own? Knowing this may give you some good information on setting up your home-based coffee shop. You should know that regulations for your area may have changed since then and may have become stricter. When a zoning law is passed, any activities that may have happened on a particular property are not included.
If you have trouble getting permission from your city to open your coffee shop and the previous owner of your home had some sort of business there, this might help you get what's called a variance from the city so you can open up.
Consider Consulting an Attorney
If you do run into serious problems and you think you're being treated unfairly you may need to retain the services of an attorney. If you take that route, look for a land use attorney to help you understand the language of zoning restrictions. Another option may be a real estate attorney since they are usually familiar with zoning regulations and neighborhood restrictions.
Frequently Asked Questions
Do I need to register my business name?
Yes, you definitely need to do this for several reasons. First of all, it's the law. Second, registering your business name will protect you because once it's registered with your state no one else can-do business under that name. Make a visit to your county courthouse and do a search for the name you want before legally registering it. This will assure you that no one else has that name, and then you can make it your own.

The easiest way to register your business name is to file a DBA, (doing business as), with your state or county clerk's office. If you plan to use your own name, you don't need to register your it.
What kind of equipment will I need for my coffee shop?
You might consider a short-term loan as a way of getting start-up capital, this kind of loan is often made available to new and start-up businesses. The downside to these loans is that they come with a higher interest rate than more conventional loans and you might have less time to pay them off. You can also try for a business loan, but it may be harder to get this type of loan for a start-up. You'll need to have good credit and consult an accountant of other loan professional to find out the best way to proceed.
What kind of equipment will I need for my coffee shop?
The list of equipment you'll need to open your coffee shop is quite extensive. To start with you'll need a quality automatic drip coffee maker; get one that can stand up to making coffee continually all day long. Get an espresso machine, an industrial coffee grinder and things like containers, refrigeration, and shelving to start with.

You'll need a point of sale system and hardware to go with it to manage payments, inventory, and services. Consider a cloud-based point of sale system; they're faster and will help you track data and inventory. There is no cut and dry list of exactly what kind of equipment you'll need for your coffee shop; you should consider the people you'll be serving and your own wants and needs.

When you have the basic equipment you need, you can start to focus on designing your store and customer merchandise; all this will go together to create your own personal coffee shop brand that you can be proud of.
To learn more on how to start your own coffee shop checkout my startup documents here
Please note: This blog post is for educational purposes only and does not constitute legal advice. Please consult a legal expert to address your specific needs.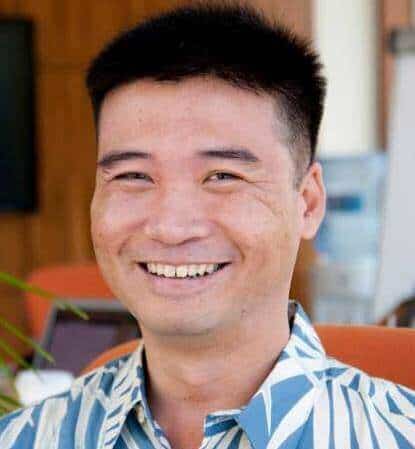 Hi! I'm Shawn Chun
My adventure in coffee began when I first launched my first coffee shop back in the early 2000s. I had to figure out so many things on my own and to make it worse within 2 years of opening two large corporate coffee chains moved in just blocks away from me!
As I saw smaller and even some larger coffee shops in the neighborhood slowly lose customers to these giant coffee chains and slowly close up shop, I knew that I had to start getting creative…or go out of business.
I (like you may be) knew the coffee industry well. I could make the best latte art around and the foam on my caps was the fluffiest you have ever seen. I even had the best state-of-the-art 2 group digital Nuova Simonelli machine money could buy. But I knew that these things alone would not be enough to lure customers away from the name brand established coffee shops.
Eventually, through lots of trial and error as well as perseverance and creativity I did find a way to not only survive but also thrive in the coffee/espresso industry even while those corporate coffee chains stayed put. During those years I learned to adapt and always faced new challenges. It was not always easy, however, in the end, I was the sole survivor independent coffee shop within a 10-mile radius of my location. Just two corporate coffee chains and I were left after that year. All told the corporate coffee chains took down over 15 small independent coffee shops and kiosks and I was the last one standing and thriving.
Along the years I meet others with the same passion for coffee and I quickly learned that it is not only "how good a barista is" that makes a coffee shop successful, but the business side of coffee as well.
Hence why I started this website you are on now. To provide the tools and resources for up and coming coffee shop owners to gain that vital insight and knowledge on how to start a coffee shop successfully.
Stick around, browse through my helpful blog and resources and enjoy your stay! With lots of LATTE LOVE!
Shawn