Starting a coffee shop (or any business that matter) requires some form of capital to get off the ground. While many different items factor into the final number, one thing is for sure, proper planning is definitely necessary.
How much capital is needed to start a coffee shop? There answer isn't as clear-cut as one would like for it to be. Many different aspects will play a factor in how much capital will be needed. We'll take a more in-depth look at these items as well as their costs in this post.
The cost of a coffee shop startup is between $200,000 and $475,000. There are several items to consider when you are trying to arrive at a solid amount of capital needed to start a coffee shop:
The cost of setting up your business
The space desired
Obtaining the necessary equipment and inventory
How you plan to market your coffee shop
Employee payroll and taxes
Funds to cover cash flow
The Cost of Setting Up Your Business
Before you dive into opening up your own coffee shop, you need to consider the capital required for the actual setting up of your business. There are several items related to the important, yet often overlooked item.
Registration, Licenses, and Permits: You will be required to register your establishment and obtain proper licenses and permits. Registering your business typically costs $50. A license in the US can range from $25 to $500.
Food Service license: A food service license is issued by your local health department. This is a fairly simple online application. The fees will vary based on the classification and size of your establishment (number of seats) as well as the location. The cost of a food service license is between $100 and $1,000.
Food Handler's Permit: With an average cost of $100 to $500, a food handler's permit is required in any place that food will be served. It guarantees that you meet food sanitation, storage, protection, kitchen safety, and preparation regulations. Depending on your state, all of your employees will need to complete this course as well.
The Space Desired
The space that you want for your coffee shop will play a huge role in determining the amount of capital you will need. The average cost for retail space in an urbanized area is $23 per square foot. With the size of a coffee shop averaging between 1,000 and 1,750 square feet, the cost of the space would be anywhere from $1,917 and $3,354 every month.
If you opt to build your coffee shop, you can expect to spend anywhere from $200,000 to $375,000 depending on the size and features of the building. Two things to keep in mind when designing your coffee shop are:
The Flow of the Space: When designing a coffee shop, you want to ensure that the design allows for a productive flow among customers and employees so they are not bumping into each other.
Social Distancing: You want to ensure that any design that you come up with allows for social distancing for customers and employees. This is an essential aspect of design moving forward even after the public health crisis is under control, social distancing will likely be a way of life either consciously or subconsciously. Having this in mind when constructing any new building is important.
Obtaining the Necessary Equipment and Inventory
There is a multitude of equipment that you will need to get your coffee shop up and running. Things can get pricey as the coffee machine needed for a coffee shop differs significantly from that of what you use for that morning cup of Joe at home.
Essential equipment includes:

Water filtration system
Commercial coffee grinder
Expresso machine
Integrated Point of Sale System
Supplies necessary include:
Coffee and Tea
Paper Products

Cups
Containers
Clear Plastic Cups
Stirrers
Lids
Napkins
Straws
Bathroom paper products

Food and other drinks

Bottled water
Juices
Baked goods
Salads
Pre-packaged sandwiches
Milk

Supplies

Creamer
Sugar
Low-Calorie Substitutes
Syrups
Spices (nutmeg, cinnamon)
Cocoa powder
Learn more about how much coffee shops make by clicking here.
How You Plan to Market Your Coffee Shop
When it comes to marketing a small business, a good rule of thumb is to spend anywhere between 5% and 8% of revenue on marketing and a coffee shop is no exception. You can even spend as little as 3% of revenue on marketing your coffee shop and still achieve the desired results. So, if your coffee shop brings in $160,000, you can expect to spend anywhere between $12,800 and $4,800 annually.
Employee Payroll and Taxes
Of course, we cannot forget the expense of payroll and taxes. A general manager makes an average of $15 an hour while an assistant manager makes on average $13 an hour. For a barista and cashier, you are looking at an average of $8 an hour apiece. In addition to employee pay, you need to consider taxes, insurance, and other benefits.
The current rate for social security is 6.2% and the rate for Medicare is 1.45%. The rate for FICA is 6.2%. In 2019 the average employer share of health insurance premiums was $7,188 for individuals and $ 20,576 for family coverage.
Overall costs associated with employee pay, benefits, and taxes should not exceed 65% of your sales. Therefore, it is imperative that you monitor your revenue and labor continuously to ensure that your labor costs are not too high compared to your revenue at any given time. An integrated Point of Sale system can give you continuous monitoring of this.
Just as you would have a reserve fund for your personal living expenses, the same school of thought applies to business. It is suggested that you have at least three to six months' worth of expense in a reserve fund for use in the event that your revenue is interrupted (such as the case with the COVIID 19 epidemic).
Before deciding on an amount to set aside for a reserve fund, it is important to understand the relationship between cash reserves at liquidity. The term liquidity refers to the amount of cash that a business has on hand. This amount includes lines of credit. The management of liquidity other dictated whether a business is able to remain open. Liquidity factors include determining cash reserve needs for daily cash flow, unplanned events such as emergencies, and potential opportunities such as those relating to marketing and investments.
When you look at setting aside cash for your reserve fund, it is important to consider highs and lows with regards to expenses and income It is advisable to add anywhere between 15 to 50 percent for variations in cash balances. One way to put this into perspective is to make a list of emergencies and other unplanned events that may come up. Doing this simple task may help put things in perspective and further validate the need for a reserve fund.
Types of Startup Capital
There are several different types of startup capital to consider and if one source does not suffice in getting you the funds you need; you can always combine two or more sources.
Friends and family are always the first people to talk to when seeking funding for a new venture. As awkward as it may seem to ask those close to you for money, it is easier to reach a deal with them as they know you and (hopefully) are more likely to trust you.
Loans can be taken out from banks. These are likely to be the go-to method for most people aside from borrowing from family and friends.
Angel investors invest anywhere from $10,000 to $100,000. There are two types of angel investors, active or professional and occasional angel investors and it is important to be able to distinguish the difference between the two. The take away on angel investors is that you need to feel comfortable with them in their knowledge in your field.
Venture Capitalist (VC) invests in startups in return for a percentage in your company (equity). The typical percentage sought is between 10 and 20 percent. This is their means of being compensated for investing in your business.
Frequently Asked Questions
Do you need good credit in order to obtain startup capital?
It is important to keep in mind that as you are starting out in your new business venture, you will likely need to borrow funds based on your personal, credit so if a loan is your go-to method of funding, then the answer is yes.
How many sources of funding can I use?
You can apply for and receive as many different sources as you want. Just keep in mind that they all come at a future cost and you need to make sure that you are able to afford these costs down the road.
To learn more on how to start your own coffee shop checkout my startup documents here
Please note: This blog post is for educational purposes only and does not constitute legal advice. Please consult a legal expert to address your specific needs.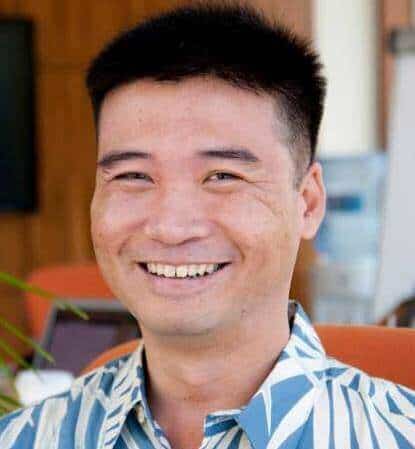 Hi! I'm Shawn Chun
My adventure in coffee began when I first launched my first coffee shop back in the early 2000s. I had to figure out so many things on my own and to make it worse within 2 years of opening two large corporate coffee chains moved in just blocks away from me!
As I saw smaller and even some larger coffee shops in the neighborhood slowly lose customers to these giant coffee chains and slowly close up shop, I knew that I had to start getting creative…or go out of business.
I (like you may be) knew the coffee industry well. I could make the best latte art around and the foam on my caps was the fluffiest you have ever seen. I even had the best state-of-the-art 2 group digital Nuova Simonelli machine money could buy. But I knew that these things alone would not be enough to lure customers away from the name brand established coffee shops.
Eventually, through lots of trial and error as well as perseverance and creativity I did find a way to not only survive but also thrive in the coffee/espresso industry even while those corporate coffee chains stayed put. During those years I learned to adapt and always faced new challenges. It was not always easy, however, in the end, I was the sole survivor independent coffee shop within a 10-mile radius of my location. Just two corporate coffee chains and I were left after that year. All told the corporate coffee chains took down over 15 small independent coffee shops and kiosks and I was the last one standing and thriving.
Along the years I meet others with the same passion for coffee and I quickly learned that it is not only "how good a barista is" that makes a coffee shop successful, but the business side of coffee as well.
Hence why I started this website you are on now. To provide the tools and resources for up and coming coffee shop owners to gain that vital insight and knowledge on how to start a coffee shop successfully.
Stick around, browse through my helpful blog and resources and enjoy your stay! With lots of LATTE LOVE!
Shawn