The grand opening for a new coffee shop can set the direction that the business goes in. By having a successful grand opening that attracts a large amount of new customers, you can help get your coffee shop off on the right track and ensure success in the future. To make sure that you get an adequate amount of attendees and to help you turn your attendees into loyal customers, we have put together our top 4 grand opening ideas for your new coffee shop.
To make your coffee shop grand opening a success, our ideas include inviting media and social media influencers to the opening, doing giveaways or raffles, offering a bounce back incentive for those who attend and providing samples of your house coffee during the grand opening. The key to having a successful grand opening is ensuring that those who attend remember your coffee shop and continue to come back in the future.
Invite Media and Social Media Influencers
Before you can have a successful grand opening, you first need to make sure that you will have an adequate amount of people attending your grand opening. The last thing you want to do is put in a large amount of time getting everything ready and spend money on supplies for the grand opening, just for hardly anyone to show up for the big event.
One of the most effective ways to get people to attend is to make sure the media outlets and local social media influencers are both aware of your grand opening and also invite them to attend your big event themselves. This will help get people excited about your new coffee shop and ultimately bring in more revenue. To help your success in the future, the goal is to make sure the media and influencers have a great time at your opening and then share on their platforms about their experience.
When it comes to inviting the media and influencers, we recommend being genuine and specific in your message. You do not want to create a generic message that you send to every media outlet. You will be less likely to get a response because they will likely be able to tell you sent the same message to multiple people. You want to show the media outlets and influencers that you pay attention to their platforms and their content.
For example: You could bring up a reason why their audience would enjoy learning about your grand opening or coffee shop. You want to come up with an advantage or a benefit for the media outlet or influencer. Why will it be worth it for them to attend or share about your shop with their audience? How will their audience benefit from hearing about your coffee shop? These are the questions that your message should answer when you reach out to those you are inviting.
Consider Doing Giveaways or Raffles
Once you've put in the work to ensure that people will show up to your grand opening, it is time to think about what you want to include at the event to make sure that people will have a good time and want to come back to your shop in the future. One of our favorite ideas is consider doing a giveaway or a raffle.
When it comes to giving something away, we recommend doing a select number of giveaways. To stay within a set budget, you want to set a specific number of giveaways that you will do. For example: You could give away $5 gift cards for your coffee shop to the first 25 people who are in line for the grand opening.
The great thing about giveaways is it encourages people to come to your grand opening and it also gives the media outlets and influencers something they can mention when it comes to talking about your opening. People love getting something for free. Social media influencers regularly do giveaways for their audience. Therefore, they will likely enjoy being able to share about the giveaways you will be offering at your grand opening.
Another thing we love about giving away gift cards is it will encourage those who win the gift cards to come back to your coffee shop. They will want to come back to use the gift card they won. There is also a good chance that they will bring a family member or friend with them, who will now know about your shop as well. Giving away gift cards will help build awareness for your new coffee shop.
Offer a Bounce Back Incentive
Offering a bounce back incentive is another great idea to add excitement to your grand opening, along with encouraging your attendees to come back to your coffee shop in the future. A benefit of offering a bounce back incentive is you can create any type of offer you would like, depending on your budget.
An example of a bounce back incentive you could offer is $1 off your next specialty beverage. Loyal coffee drinkers always love saving money on excellent coffee. This type of incentive will help encourage them to visit your coffee shop again. By only offering a certain amount off, it also helps you still bring in money and does not have to cost you a lot.
If your budget allows for it and you want to really ensure people come back to use your incentive, you could increase the amount off on the next drink (like offering $2 or $3 off the next purchase). You want to make sure that you put on the offer that it is for the next visit (that way they know it cannot be used at the grand opening itself).
We would also encourage you to put an expiration date on the offer as well. For example: You could add that the offer must be used within the next 30 days. Without a sense of urgency created with an expiration date, your customers are more likely to forget about the coupon and then may be less likely to come back in the near future.
Provide Samples of House Coffee
When new customers are attending the grand opening for your coffee shop, you want them to get an overall idea of what they can expect when they visit you in the future. When you are planning your grand opening and deciding what to include, you want to make sure you are answering the following question for your customers: "Why should we come back to this particular coffee shop in the future?"
One way to help your new customers get an idea of what they can expect from your shop is by providing samples of your house coffee. Every coffee shop's house blend will taste slightly different. When it comes to loyal coffee drinkers, they know what coffee shops have their favorite house blends. By providing samples of house coffee, you can get new customers loving your coffee right from the grand opening.
Another benefit of offering samples of house coffee is it keeps your costs down. House coffee is likely one of the cheapest beverages you have to make at your shop. You can brew a large container of your house blend and then provide little sample sized cups for those who attend your grand opening.
Planning the grand opening for your coffee shop should be a fun experience! This is the perfect time for you to celebrate the hard work you have put into getting your shop ready and to also share your new business with everyone you know. By following the ideas mentioned above, your grand opening will be a success and will help your new shop attract loyal customers right from the beginning!
Need help choosing coffee beans? Check out this article to learn more!
Frequently Asked Questions
How long does it take to open a coffee shop?
The amount of time can largely vary when it comes to opening a coffee shop. It will ultimately depend on how much work your building will need to be ready and how much time you have in your schedule to get everything set up. You also need to consider the time it will take to get all of your equipment and supplies.

Typically, most new coffee shops can be ready for opening day within around a month. If your building needs a lot of construction and work before it is ready, then you should expect for it to take longer. It could take closer to 2 to 3 months.
Will I need to hire a lot of employees to run my new coffee shop?
Although the specific amount of employees will vary on the size of your business, you will likely not need to hire a large amount of people to run your coffee shop right away. As you are just opening and business has not picked up yet, you will likely only need one to two people working the coffee shop at a time (two for the busier hours of the day).

Overall the amount of employees will depend on your hours and if you will be working in the shop yourself. For example: If you are open late, you will need more employees to cover those later hours. If you are working in the shop yourself, you would ultimately need to hire less employees as well.
How can I set my new coffee shop a part from the rest?
The best way to set your coffee shop a part from the other shops in your area is by making sure that you are standing out in a positive way. You want to do everything you can to ensure your customers are having the best experience as possible. This includes fixing any drinks a customer may not be happy with and hiring staff that is friendly towards your customers. You want your customers to be excited to come back after every visit.
To learn more on how to start your own coffee shop checkout my startup documents here
Please note: This blog post is for educational purposes only and does not constitute legal advice. Please consult a legal expert to address your specific needs.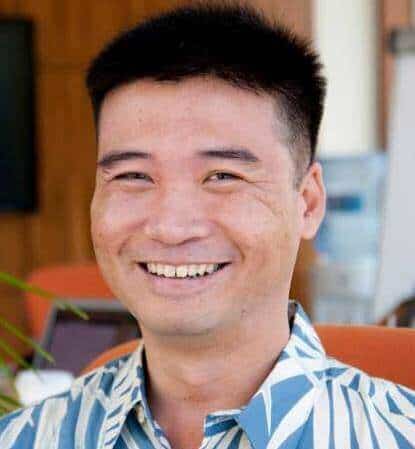 Hi! I'm Shawn Chun
My adventure in coffee began when I first launched my first coffee shop back in the early 2000s. I had to figure out so many things on my own and to make it worse within 2 years of opening two large corporate coffee chains moved in just blocks away from me!
As I saw smaller and even some larger coffee shops in the neighborhood slowly lose customers to these giant coffee chains and slowly close up shop, I knew that I had to start getting creative…or go out of business.
I (like you may be) knew the coffee industry well. I could make the best latte art around and the foam on my caps was the fluffiest you have ever seen. I even had the best state-of-the-art 2 group digital Nuova Simonelli machine money could buy. But I knew that these things alone would not be enough to lure customers away from the name brand established coffee shops.
Eventually, through lots of trial and error as well as perseverance and creativity I did find a way to not only survive but also thrive in the coffee/espresso industry even while those corporate coffee chains stayed put. During those years I learned to adapt and always faced new challenges. It was not always easy, however, in the end, I was the sole survivor independent coffee shop within a 10-mile radius of my location. Just two corporate coffee chains and I were left after that year. All told the corporate coffee chains took down over 15 small independent coffee shops and kiosks and I was the last one standing and thriving.
Along the years I meet others with the same passion for coffee and I quickly learned that it is not only "how good a barista is" that makes a coffee shop successful, but the business side of coffee as well.
Hence why I started this website you are on now. To provide the tools and resources for up and coming coffee shop owners to gain that vital insight and knowledge on how to start a coffee shop successfully.
Stick around, browse through my helpful blog and resources and enjoy your stay! With lots of LATTE LOVE!
Shawn