As you continue to work on your business plan for your coffee shop, you'll come to the point when you need a space to work in. This space could be anything from a storefront that's already zoned for your business to a new building. No matter what, you need to consider what areas are required in your coffee shop before you continue.
Coffee shop layout requirements are:
Plan around what you intend to serve—only get the equipment you know you'll use.
Make sure you have accessible restrooms.
Organize your

back-of-the-house

properly while making room for yourself.
Know your space and have enough seating to fill that space.
Make sure your coffee shop flows.
Consider adding smaller touches, like music.
Give a great first impression through your layout and design.
Setting up the layout of your coffee shop is different than the next business, so read on to find out more about what things you should focus on and why the layout is important.
Why is layout important?
Unless you have a drive-thru window, the interior of your coffee shop is what will make or break your business. Sure, it's great to have a number of offerings and perks, but people will have to want to come into your business to get those offerings, so if you don't have an inviting layout, you don't bring in the customers.
Your design could also affect the way your customers line up during peak hours—and if your layout makes you run slowly, people may leave to look for a shorter wait elsewhere.
Plan around what you intend to serve—only get the equipment you know you'll use.
You can buy all the high-end equipment you want, but if you open your shop and end up only using the bare minimum, that equipment is going to waste. When you put together your business plan, you'll figure out exactly what kind of items you will be selling in your coffee shop. Stick with that plan and figure out exactly the equipment you might need from that plan.
Why is this important? Because a coffee shop that serves coffee and espresso drinks needs less equipment than one that also makes and sells baked goods.

Make sure you have accessible restrooms.
One of the most important things you need in your coffee shop is your restroom setup. Making sure they're ADA compliant is the most important aspect of this part of your layout, as they will require up to 500 square feet of space.
Organize your

back-of-the-house

properly while making room for yourself.
There are many items you will need in your back-of-the-house (or prepping and employees only section of your coffee shop). You will need a water heater and purification system, a backup freezer and refrigerator, and an office for yourself.
You will also need a setup for your coffee creation—a sink, prep table, and anything you may need for food prep. This area should be around 200 to 300 square feet and contain your brewing and espresso equipment, a refrigerator, any sort of blenders you may need, and all your cups, silverware, napkins, and straws. This area should also include your cash register.
Organizing your back-of-the-house is going to depend on your employees and what works best for them. Make sure to set up your stations in the best way that makes sense for you and them to increase the timeliness of your product's creation.
Some tips and tricks to make the layout easier include having the ice machine and blender close to each other so you don't have to move too much to make a blended drink, having the grinders on the right of the espresso machine, and having brewed coffee near the register. Shelving or the refrigerator unit should not be around the espresso machine to make sure you do not get into the way of each other. You should also keep your extras—straws, sugar, creamer, napkins, etc.—in a place further away from your counter so people can see it, but the line does not get congested.
Know your space and have enough seating to fill that space.
Depending on the size of your space, you may only have enough seating for 15 to 20 people. A 1,000 square feet coffee shop will only hold about that many, so the size will increase as you include seating for more people.
Depending on what kind of business you are running, you may want to maximize space. To do that, you can forgo the more comfortable seating options and stick with more tables and chairs instead of armchairs and couches.
Make sure your coffee shop flows.
The worst thing that can happen is a backup of customers that crowd your store. To prevent that, you need to plan your seating and your back-of-the-house setup to make sure that doesn't happen. You also need to make your line obvious to people coming in, so they know where to go. Putting chairs and tables in the way of your door or your counter will only hinder the customers from coming in.
Consider adding smaller touches, like music.
While this may not seem like a big concern when plotting out your layout, it can make a difference. Including a radio or speaker set up in your coffee shop can help create more of that ambiance you're looking for—just make sure that your music choice matches your vibe. You don't want it too loud or too off-brand, and you definitely don't want it to be distracting. Avoid playing loud music if most of your customers are going to sit and read the newspaper.
Give a great first impression through your layout and design.
The first thing people see about your shop is your exterior, but when they go inside, before they even order, they see your layout and décor. With it being their first impression of you, make sure you have it set up in a way that is aesthetically pleasing and appealing to your customers.
Consider your target demographic in your design and lean into it. You also want to stay consistent with your décor. While leaning into the mismatched look may add character to your coffee shop, making it too mismatched or random might turn your customers off or look unprofessional.
Your design should also reflect your community—if you're in a larger city, provide spaces for people to sit and work. If you're in a smaller community, create some sort of meeting room for organizations to hold meetings.
While many of these layouts may not be apparent until you open, consider having a soft open where you invite your friends and family to test out the layout of your coffee shop. You'll be happy you did when things are streamlined for your busiest days. Also consider walking through the shop as a customer—think about the flow and what works best for them, not just for you. Patronize your own shop to get the best idea about your layout.
Frequently Asked Questions
What's the most inexpensive way I can decorate my coffee shop?
Decorating your coffee shop depends on what style you want to convey with your coffee shop. After you sort out your layout, you can start making decisions on decorations that display that style, whether it's classic, minimalist, or somewhere in between. Try bringing in signature colors into your décor, or use an eye-catching piece of furniture or art. You can get ideas by searching online or shopping at some cheaper stores, such as Ikea, HomeGoods, or Wayfair. If you have some in your area, you can check out a discount store such as Big Lots or TJ Maxx. Get our top tips on decorating your coffee shop here.
How do I write a mission statement for my coffee shop?
Writing a mission statement does not have to be complicated—simply write down what you want to do with your business, what some of your core values are, and how you use those core values in your business. At that point, you can start to make it more concise and form a cohesive idea for your mission statement. Look at examples from others in the industry to get ideas, but make sure you stay original with your statement.
To learn more on how to start your own coffee shop checkout my startup documents here
Please note: This blog post is for educational purposes only and does not constitute legal advice. Please consult a legal expert to address your specific needs.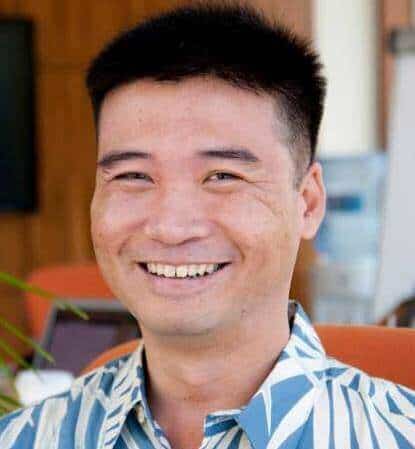 Hi! I'm Shawn Chun
My adventure in coffee began when I first launched my first coffee shop back in the early 2000s. I had to figure out so many things on my own and to make it worse within 2 years of opening two large corporate coffee chains moved in just blocks away from me!
As I saw smaller and even some larger coffee shops in the neighborhood slowly lose customers to these giant coffee chains and slowly close up shop, I knew that I had to start getting creative…or go out of business.
I (like you may be) knew the coffee industry well. I could make the best latte art around and the foam on my caps was the fluffiest you have ever seen. I even had the best state-of-the-art 2 group digital Nuova Simonelli machine money could buy. But I knew that these things alone would not be enough to lure customers away from the name brand established coffee shops.
Eventually, through lots of trial and error as well as perseverance and creativity I did find a way to not only survive but also thrive in the coffee/espresso industry even while those corporate coffee chains stayed put. During those years I learned to adapt and always faced new challenges. It was not always easy, however, in the end, I was the sole survivor independent coffee shop within a 10-mile radius of my location. Just two corporate coffee chains and I were left after that year. All told the corporate coffee chains took down over 15 small independent coffee shops and kiosks and I was the last one standing and thriving.
Along the years I meet others with the same passion for coffee and I quickly learned that it is not only "how good a barista is" that makes a coffee shop successful, but the business side of coffee as well.
Hence why I started this website you are on now. To provide the tools and resources for up and coming coffee shop owners to gain that vital insight and knowledge on how to start a coffee shop successfully.
Stick around, browse through my helpful blog and resources and enjoy your stay! With lots of LATTE LOVE!
Shawn