Making sure your coffee shop is running smoothly is your job as owner, manager, and even employee. Efficiency isn't just a management issue—knowing what you should be doing at all times, even if it's simply using a checklist, is key to making sure your customers have a fantastic experience and want to keep coming back.
Coffee Shop Shift checklist:
Check over your uniform, if applicable.
Sanitize and clean equipment, counters, dishes, and tables as needed.
Turn on equipment at the beginning of the day, and turn it off at the end.
Brew your coffee and check your additives, checking throughout the day.
Prep for your specialty drinks.
Check expiration dates.
Prep food.
Arrange chairs as needed.
Markdown wasted product.
Take out the trash.
Count the cash in the drawer and prepare any deposits if necessary.
Stock your necessary products.
But what is the importance of a checklist, and what should you do at the start and end of your day? Read on to find out what you can do to make your shift easier.

Why should you have a checklist?
Checklists are beneficial, no matter what job you're doing. This still holds true of your coffee shop. Being able to mark tasks off with each shift not only gives your employees a sense of accomplishment but ensures that every task that needs to get done gets done and is finished in a timely manner.
These checklists can also help your employees work together more efficiently. By knowing who and what has been done, they can separate tasks between them and work to their strengths, making sure each item gets done in a timely manner and gets done well. It is also helpful between closing and opening shifts—when the closing shift does everything necessary on their checklist, it makes opening the next morning much easier.
Whether you're looking at an opening or closing checklist, front of the house, or back of the house checklist, it doesn't matter—it will help every shift and every employee get their work done efficiently. When the work is done efficiently, that means your business is running efficiently.
If you are considering what to place on your checklist, consider talking to your employees about what they find important and what they think should be added to their daily tasks. Giving them agency over the checklist will help them to remember what needs to be done. It also means you're communicating with your employees about the day-to-day management of your coffee shop—giving them ownership while also asking their input can improve their own day-to-day functions, which will only make your business thrive.

How should you use the checklist?
While each business is different, there are many ways to provide that checklist to your employees. Whether it's on a tablet or a clipboard, whether it's posted or passed around from person to person, it doesn't matter, as long as it works for your employees. You could also use a tablet or phone app to share the checklist among their devices—depending on how much you want them tied to those devices.
Included on your checklist should be a place for a time and your employees' initials. You do not want one of your employees redoing something that has already been done, and you should also know what time the task was completed, just in case. Having the date and time is also helpful for when there are issues that arise in your business—if someone says something is or isn't done, you can check that checklist to confirm.
Accountability is key, not just for you, but for your employees. Make sure you also hold yourself accountable by staying on top of the checklist as much as your employees are. Setting a good example is helpful for your business and your employees.

Opening and Closing Checklist
While these checklist items can vary from business to business, these are the main items that you'll be doing in your café.
Before you open, you should:
Check over your uniform, if applicable.

Sanitize the sink area and clean counters.

Turn on all your necessary equipment, including the espresso machine.

Brew your first pot of drip coffee and serve your creamers, making sure you know what time it will expire.

Prep all your other popular drinks, like gathering your supplies for iced and blended beverages. Check your ice bin to make sure it is full.

Check expiration dates on items, including your flavored syrups.

Prep any food items, if applicable.

Arrange tables and chairs in your sitting area.
Throughout the day, you should:
Change out coffee and creamers as needed.

Sanitize counters, syrups, dishes, and tables as needed.

Make note of any wasted product to mark down when you close.
At the end of the day, you should:
Check for items expiring soon.

Clean all the coffee pots and equipment.

Clean all your dishes.

Clean the counters and wipe out your fridge.

Clean tables and put up chairs.

Take out the trash.

Sweep and mop the entire area.

Record wasted product.

Count your cash in the drawer and prepare a deposit if necessary.

Stock your needed products.

Turn off all equipment at the end of the day.
While each coffee shop is different, following this checklist or creating something similar for your business will help everyone involved. Focus on the steps of set-up, organization, restocking, and cleaning, and you'll be able to make the best changes and improvements to your coffee shop to make it run smoothly.
Giving your customers a clean, efficient experience will make those customers repeat customers, which will only increase the popularity of your coffee shop. Focus on efficiency and communication, and the rest will follow.
Frequently Asked Questions
How much does a coffee shop usually make in a year?
If you are running your own, independent, stand-alone coffee shop, you can expect annual gross revenue of about $500,000 per year before expenses. Before you pay off your initial investment, you can expect to make about $10,0000 a year. By paying off your initial investment, you can increase that gross profit and make about $50,000 per year in the average coffee shop.
What education do I need to start a coffee shop?
There is no education needed to start a coffee shop, although experience in the coffee shop field or in the field of business is helpful when starting your own business. If you need additional education, there are many coffee shop management programs available both in-person and online.
To learn more on how to start your own coffee shop checkout my startup documents here
Please note: This blog post is for educational purposes only and does not constitute legal advice. Please consult a legal expert to address your specific needs.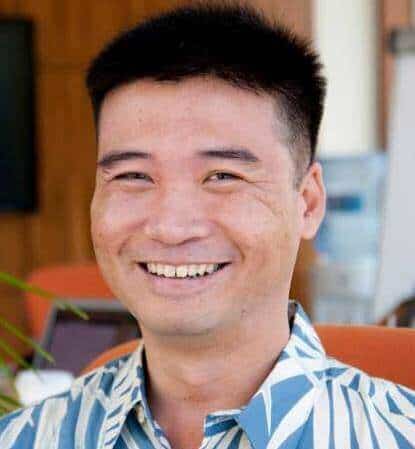 Hi! I'm Shawn Chun
My adventure in coffee began when I first launched my first coffee shop back in the early 2000s. I had to figure out so many things on my own and to make it worse within 2 years of opening two large corporate coffee chains moved in just blocks away from me!
As I saw smaller and even some larger coffee shops in the neighborhood slowly lose customers to these giant coffee chains and slowly close up shop, I knew that I had to start getting creative…or go out of business.
I (like you may be) knew the coffee industry well. I could make the best latte art around and the foam on my caps was the fluffiest you have ever seen. I even had the best state-of-the-art 2 group digital Nuova Simonelli machine money could buy. But I knew that these things alone would not be enough to lure customers away from the name brand established coffee shops.
Eventually, through lots of trial and error as well as perseverance and creativity I did find a way to not only survive but also thrive in the coffee/espresso industry even while those corporate coffee chains stayed put. During those years I learned to adapt and always faced new challenges. It was not always easy, however, in the end, I was the sole survivor independent coffee shop within a 10-mile radius of my location. Just two corporate coffee chains and I were left after that year. All told the corporate coffee chains took down over 15 small independent coffee shops and kiosks and I was the last one standing and thriving.
Along the years I meet others with the same passion for coffee and I quickly learned that it is not only "how good a barista is" that makes a coffee shop successful, but the business side of coffee as well.
Hence why I started this website you are on now. To provide the tools and resources for up and coming coffee shop owners to gain that vital insight and knowledge on how to start a coffee shop successfully.
Stick around, browse through my helpful blog and resources and enjoy your stay! With lots of LATTE LOVE!
Shawn