A café and a cybercafé can be generally confused as the same entity. However, they are not same.
Cafes provide coffee and food to customers, while in a cybercafé the primary purpose is to provide internet access for their customers.
The mix-up between a café and cybercafe developed because both words were frequently used interchangeably. Learn more about each one's distinct features so that you do not mix them up anymore.
What is a Cybercafe?
In less developed countries, cybercafes are more popular for people to have access to the Internet. Places like Central Asia and some parts of Africa treat a cybercafe as a lifeline to connect with the rest of the world.
Customers in these locations are not just limited to the locals, even travelers and businesspeople who visit these areas can also be customers as they are also in need of Internet access.
With the increase of ecommerce and remote work opportunities, more people are leaving their office jobs and are using cybercafes as a more convenient remote workplace. Many people set up their workspace in an internet cafe, typically choosing one or two to good locations in town to get their work done, make bookings, or check-in for flights.
In the United States, cybercafes are used for socializing. Internet gamers can come together to play games as well as school age and college students to finish a group project.
Some cybercafes even provide tech support services for mobile phone and computer repair. If you have an issue with any of your technological devices, check your local cybercafe's website to see if they offer the tech support services that you need to fix your problem device.
By now most people living in the US have access to the internet in their homes, so cybercafes are not as popular in the United States as they were before. Now cybercafes are more popular in places that do not have as good an infrastructure such as Africa or certain parts of Asia. Although some places in Asia such as South Korea and parts of China and Japan have internet cafes so people can have their own private space and time to browse the internet and relax.
Advantages of Visiting a Cybercafe Rather Than a Café
There are benefits of visiting a cybercafe rather than a café to gain Internet access.
The working environment is generally quieter as more people will be doing computer work rather than socializing like at a café.
If there are social areas of a cybercafe, they may be sectioned off for parties such as Internet gamers.
The atmosphere is more focused on getting computer work done than enjoying a meal.
Disadvantages of Visiting a Cybercafe Rather Than a Café
There are some drawbacks of visiting a cybercafe rather than a café.
The rates for Internet access are higher per hour than at a café.
In some cyber cafes you cannot eat while you are accessing the desktop computer.
The speeds of the computers may be dated or not as secure as using your own computer.
To learn more about what makes a coffee shop successful, click here.
What is a Café?
The word cafe is a French word which means "coffee." People can enjoy a dine-in experience while usually using free Wi-Fi access. It is also a social interaction place where people usually gather to have a conversation or get some quick work done.
What is served in an African café is different from what is served in Asian or Europe cafes. The menus are usually simplistic and there is a fantastic balance between the drinks and food items they offer.
Despite being a French word, many business owners still prefer not to translate the word cafe to English because it sounds more elegant.
Advantages of Going to a Café Rather Than a Cybercafe
You can engage in these activities at a café that you cannot do at a cybercafe.
You can eat while you are working on your laptop or phone using the Wi-Fi.
You can ask the Barista to bring you a coffee refill or another food item while you are still working on your laptop.
You can sit on one of the café's couches with your laptop on your lap or on the table in front of you for a more comfortable working space.
You will spend less to access Internet access than at a cybercafe by only purchasing one thing to eat or drink.
Disadvantages of Going to a Café Rather Than a Cybercafe
There are some drawbacks to going to a café rather than a cybercafe.
You cannot just access the free Wi-Fi outright by going into the café, opening your laptop, and starting your digital work.
You must purchase at least one food or drink item as a courtesy to gain access to the free Wi-Fi.
Distinguishing Features of a Café and Cybercafe
At a café, you do not have access to the tech equipment that you could use at a cybercafe. At a cybercafe you can use a computer, printer, fax machine, or copy machine if available. Compared to a regular café where there only free Wi-Fi access.
Cybercafes on average have comfortable chairs at their computer desktop stations, so customers can complete their computer work without much strain on their back. Café goers do have a couch or chair however sometimes seating is limited and they are usually not as ergonomic.
Cafes have well trained Baristas to craft simple and complex coffee drinks. Depending on the size of the café, they have at least 4 Baristas on a rotating schedule, a couple Assistant Managers, and one Store Manager.
For an Internet café, operations are more simplistic and would only have a limited staff.  Sometimes cybercafes employ one IT individual to handle any computers that have technical problems.
Internet cafes charge on average $6 – $11 per hour to use one of their computers. This does not include any food or drinks that you want while you are visiting. Less developed countries see a higher rate per hour due to internet access being a novelty in those areas.
The only service charges that you pay at a café are paying for the food and drinks that you want to eat. There is also the option to tip your Baristas.
Conclusion
Whether you decide to visit a café or a cybercafe for Internet access, now you know the similarities and differences of both entities for you to make the best choice for your needs. If you do not have access to a laptop or smartphone to complete your computer work using Wi-Fi, visit a cybercafe to gain temporary access to technological equipment. If you have access to a quality technological device but just need access to the Internet, visit your café for a tasty bite to eat while you get your work done.
Frequently Asked Questions
What are some tips if I want to open a cybercafe?
Some tips if you are considering open a cybercafe are:

● Keeping operational expenses low.
● Look for creative ways to increase your revenue such as by offering tech services and selling foods to snack on.
● Looking for ways to cut expenses without skimping on quality.
● Gain experience in both the tech and coffee industry before starting.
Is opening a cybercafe a profitable business in the United States?
US census data suggest that over 70% of Americans have internet access already. However, there a specific group of people who have little or no access due to the cost. Only 48.4% of households with an income below $25,000 per year have Internet access. Hence, the target market should be focused on the lower-income people and recent immigrants.
Which is the better place to go for Internet access: a café or a cybercafe?
It all depends on your personal needs and preferences. If you have you own computer and only need WIFI a café will be a more cheaper alternative. If, however you do not have a laptop or mobile phone to use a cybercafe will be the better option. Also, if you are traveling some areas will not have WIFI, especially in rural areas so a cybercafe in this case maybe your only option. Whatever makes you more comfortable should be the place that you go to get your computer work done.
To learn more on how to start your own coffee shop checkout my startup documents here
Please note: This blog post is for educational purposes only and does not constitute legal advice. Please consult a legal expert to address your specific needs.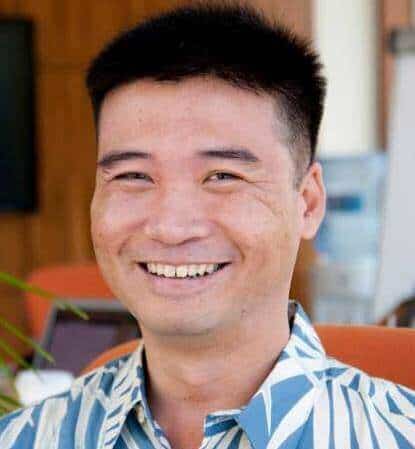 Hi! I'm Shawn Chun
My adventure in coffee began when I first launched my first coffee shop back in the early 2000s. I had to figure out so many things on my own and to make it worse within 2 years of opening two large corporate coffee chains moved in just blocks away from me!
As I saw smaller and even some larger coffee shops in the neighborhood slowly lose customers to these giant coffee chains and slowly close up shop, I knew that I had to start getting creative…or go out of business.
I (like you may be) knew the coffee industry well. I could make the best latte art around and the foam on my caps was the fluffiest you have ever seen. I even had the best state-of-the-art 2 group digital Nuova Simonelli machine money could buy. But I knew that these things alone would not be enough to lure customers away from the name brand established coffee shops.
Eventually, through lots of trial and error as well as perseverance and creativity I did find a way to not only survive but also thrive in the coffee/espresso industry even while those corporate coffee chains stayed put. During those years I learned to adapt and always faced new challenges. It was not always easy, however, in the end, I was the sole survivor independent coffee shop within a 10-mile radius of my location. Just two corporate coffee chains and I were left after that year. All told the corporate coffee chains took down over 15 small independent coffee shops and kiosks and I was the last one standing and thriving.
Along the years I meet others with the same passion for coffee and I quickly learned that it is not only "how good a barista is" that makes a coffee shop successful, but the business side of coffee as well.
Hence why I started this website you are on now. To provide the tools and resources for up and coming coffee shop owners to gain that vital insight and knowledge on how to start a coffee shop successfully.
Stick around, browse through my helpful blog and resources and enjoy your stay! With lots of LATTE LOVE!
Shawn