You've decided to own a coffee shop, and it has been one of the best decisions of your life! Trust me, we know the feeling; it is one of the best things in the world to open your own company. It is exciting and riveting. You feel like you have accomplished so much. Well, there is a long way to go. Chances are you will have a team of people, and you will now have to focus on managing your coffee shop. But how do you do that?
To manage a successful coffee shop, you will need to change your mindset from managing to leading. You can achieve this change in perspective by setting clear boundaries, teaching your staff new skills, giving feedback, and hosting team building activities. There are many tips you can adopt to become an effective leader in your coffee shop.
We know that leading a team is intimidating, but it is crucial that you are loyal to your staff and dedicated to you. Focus on helping your team learn, achieve, and grow as baristas. Creating a good work environment is one of the best ways to manage and raise a group of successful leaders you can rely on as an owner or manager. Keep reading to find some of the best tips we have to offer you as a new coffee shop manager.
Tips On Managing A Coffee Shop
Every owner wants to be successful, and because of that, they tend to focus on sales and numbers while neglecting the most essential part. Their employees' happiness. There are different types of managing, and most times, management does not necessarily mean leading. The first step is to transform yourself into a leader and not a manager. Here are some of the best tips and advice we can give you.
Boundaries and Expectations
Unless you set clear expectations, your baristas will not know how to act or what is appropriate. This can lead to confusion, unhappiness, and leave you a mess. The best way to get on the same page is clearly what you are looking for and how the team should operate during orientation. Setting these boundaries from the start is the best way to build trust and work on communication, which are two essential concepts to being a phenomenal leader.
Teach Every Day
Most people won't realize that being a barista is a passion and an art. Anyone can make a cup of coffee, but it takes skill to get the right foam, to create a beautiful drink, and to get that drink to taste good. However, to start even with a few basic skills, they won't be the best. You must help them develop those skills and take the time to help them learn. Instead of managing someone, teaching them is a better way to help them stay on the right path.
Tell Them How They Did
Part of leading is making sure that everyone stays on track with their individual goals. However, if you never tell them they're doing a good job, they will never know. If you never tell them what they need to work on, they will not know the goals they need to focus on. Be sure to communicate both good and bad things and allow them to correct themselves. This shows you trust them and will enable them to grow on their own without micromanagement.
Teach Your Team About Products
Your customers will want to learn about the type of coffee you serve, why you chose it, and what makes it unique. Ensuring that your entire team knows about coffee, the different kinds, and can relay that information to your customers can be essential. It not only allows your team to learn new things about what amazing products you serve but it allows your customers to see how knowledgeable your team is.
Scheduling
A big part of managing your team is scheduling, a massive part of running an effective company. You will want to invest a software that allows you to update the schedule monthly. Something that will enable you to see everyone's availability in one spot. You will want to make sure that this application or system will allow the team to switch easily rather than go through you. This will make your job as a manager easier and give them a feeling of control.
Provide Breaks
Ensuring your team gets time to rest and take the time they need to collect themselves is crucial. This can affect how well they work and the service they provide. You should always follow the state law as a manager and schedule breaks according to a person's schedule. This will also boost the mood of your staff.
Host Get-Togethers
One of the best ways to ensure your team gets along is to host activities and take your team to do exercises to get to know each other. When the team knows each other, knows you, and you all trust each other, it can change the environment. You are a leader and can find activities that will help promote positive vibes a few times a year.
Learn the BEST way to train your employees HERE!
How To Improve A Coffee Shop
It's more than coffee. When you open a coffee shop, you may be surprised to find out you're selling more than a cup of coffee. You are selling a fun place to be, a place to study, and somewhere safe for someone to be for a while. You can be the best manager, but a place can always be improved on. Here is what you can do as a manager to improve the store and bring in more business.
Rewards
Creating something for your customers so they can be rewarded. For example, you can create something that allows them to get a free coffee after every nine they buy. You can also reward your employees. If one employee has never called out at the end of the year, take note and reward them with something they want, need, or could use. This simple improvement in management can be a huge incentive for employees to stay and for customers to keep coming back.
Keep Tasting Coffee
High-quality products are essential, and you should always be testing new things to find something better to introduce to your shop. Serving better products and updating your coffee can be a great way to improve your business. One of the best things you can do is taste new coffee with your staff and get their improvements.
Offer Games
If you are trying to attract people coming to your shop and staying, try offering games. Buy some board games and see if it attracts anyone and how long they stay for. The longer a group stays, the more likely they will get refills on beverages and maybe even some snacks. On top of that, it boosts the mood in the surrounding environment.
Gift Cards To Your Shop
If you don't yet have gift cards, this can be one of the best improvements to your store. This will let your customers buy it for their friends. You get new customers who may come back after they use the gift card.
Sell Magazines Or Books
If you have one item at the cash register that catches a customer's eye, chances are they will end up buying it. If you have avid readers in your store, try selling a new book or magazine. This will help you boost your sales and give your readers something to keep them occupied.
These simple tips will help you improve your business and help you become a stronger manager. As someone who manages a coffee shop, you should always stay on the latest trends in coffee shops and consistently make improvements to the business.
Final Thoughts
Learning to manage your staff is never easy, and it is much better to be a leader and an excellent example than someone who micromanages. If you follow some of the tips above, you will have no problem running a successful business and running a smooth team. You can host work parties, do something special for birthdays, and ensure schedules are appropriately made. This allows your team to know you care, and in return, they will stay loyal to you and your company.
Frequently Asked Questions
Is it easy to run a coffee shop?
Many things require practice before it becomes easy. Managing and running a coffee shop will get easier with practice. When first opening, you will run into hardships as an owner or manager. It is important to keep trying and moving forward.
How should my coffee shop be organized?
Everything in the kitchen should have a label and be put in its correct places. You will want to find space to store food, coffee, and dishes. Everything can be organized any way you want, but it will need to be the same every time to make things easier for the staff. If any changes occur in the organization structure, the team should be made aware.
How to attract customers to a coffee shop?
Having a friendly staff that serves high-quality coffee is one of the best ways to attract customers. Having a place people want to come and hang out is the next best way to spread the word about your coffee shop. Word of mouth can be one of the best marketing tools.
To learn more on how to start your own coffee shop checkout my startup documents here
Please note: This blog post is for educational purposes only and does not constitute legal advice. Please consult a legal expert to address your specific needs.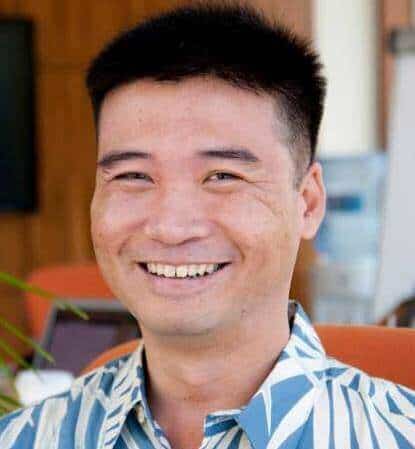 Hi! I'm Shawn Chun
My adventure in coffee began when I first launched my first coffee shop back in the early 2000s. I had to figure out so many things on my own and to make it worse within 2 years of opening two large corporate coffee chains moved in just blocks away from me!
As I saw smaller and even some larger coffee shops in the neighborhood slowly lose customers to these giant coffee chains and slowly close up shop, I knew that I had to start getting creative…or go out of business.
I (like you may be) knew the coffee industry well. I could make the best latte art around and the foam on my caps was the fluffiest you have ever seen. I even had the best state-of-the-art 2 group digital Nuova Simonelli machine money could buy. But I knew that these things alone would not be enough to lure customers away from the name brand established coffee shops.
Eventually, through lots of trial and error as well as perseverance and creativity I did find a way to not only survive but also thrive in the coffee/espresso industry even while those corporate coffee chains stayed put. During those years I learned to adapt and always faced new challenges. It was not always easy, however, in the end, I was the sole survivor independent coffee shop within a 10-mile radius of my location. Just two corporate coffee chains and I were left after that year. All told the corporate coffee chains took down over 15 small independent coffee shops and kiosks and I was the last one standing and thriving.
Along the years I meet others with the same passion for coffee and I quickly learned that it is not only "how good a barista is" that makes a coffee shop successful, but the business side of coffee as well.
Hence why I started this website you are on now. To provide the tools and resources for up and coming coffee shop owners to gain that vital insight and knowledge on how to start a coffee shop successfully.
Stick around, browse through my helpful blog and resources and enjoy your stay! With lots of LATTE LOVE!
Shawn