When you think of making coffee, what are the two primary ingredients that come to mind? The answer that you probably gave is ground coffee beans and water. Since you will be using water when brewing those coffee beverages your customers are clamoring for, your coffee shop is going to have to have its fair share of sinks. So, exactly how many sinks does your coffee shop need?
Depending if your coffee shop has restrooms, you will need at least three sinks for a coffee shop. Because you will have to wash, rinse, and sanitize dishes, a three-compartment sink is an absolute necessity for your coffee shop. For handwashing, you will also have to have at least one additional sink that is separate from the three-compartment sink, according to Coffee Shop Startups. You are also going to need a sink for rinsing your mops. There must also be a sink present in your coffee shop's restrooms. This gives a small coffee shop with a restroom a total of four-five sinks that are necessary to conduct business.
In this article, I am going to take a look at each room where a sink would be present, describe what type of sink you will need for that room, and examine the most efficient way in which the room should be laid out for ergonomics of your coffee shop.
Kitchen or Food Prep Area
Many different types of sinks can be found in the kitchen or food prep area of a coffee shop. These sinks often come in multiple compartment layouts, ranging anywhere from a one-compartment sink to a four-compartment sink. For a small coffee shop with limited space, an underbar sink is always a viable option. Two of the main factors to consider when choosing which sink you will put in the food prep area of your coffee shop are the size of your coffee shop and how ergonomic you would like your coffee shop to be. The two most popular sinks found in coffee shops are the underbar sink oh, and the three-compartment sink.
Three-Compartment Sinks
The largest sink in your establishment will be found in your kitchen or food preparation area, which is typically located in the back of the house, according to the Espresso Blog. is where you will put your three-compartment sink for washing, rinsing, and sanitizing all of the dishes and silverware you use throughout the day. Having a three-compartment sink does come with one potential downside. Perhaps the biggest caveat of using a three-compartment sink is that they normally do not come with a faucet attached to them.
Of course, this means that you are going to have to purchase a separate faucet for the main sink in your coffee shop. However, three-compartment sinks usually come with at least one drainboard. If your coffee shop has enough space, the three-compartment sink will assist your employees in being more efficient and productive. By having a three-compartment sink in the back of your coffee shop, where most of your food is being prepared, you can ensure that the tools and dishes used for preparing food or being washed immediately.
Underbar Sink
Underbar sinks are perfect for coffee shops that are in the unfortunate position of having a limited amount of space available in which the Baristas can work, per the website CK
Kitchen. These space-saving sink solutions are perfectly ideal for cramped quarters. Typically installed behind the counter, underbar sinks are located with ergonomics in mind. The location of the sinks allows Baristas to reach them with minimal effort when they are washing dishes, cups, or small tools they use to make coffee.
Underbar sinks are usually made from rust-resistant, corrosion-free stainless steel and usually have at least one drainboard attached to them. Unlike the three-compartment sink previously mentioned, underbar sinks usually come with a faucet attached to them. In an area with limited space, this would be most beneficial, as you will not have to worry about finding extra counter space that you do not have to accommodate a faucet.
Restrooms
Whether or not you choose to have public restrooms in your coffee shop, you will undoubtedly have at least one restroom for employee use. The restroom will have to include at least one sink for washing hands once employees are finished with their restroom breaks. The layout in which you choose to place your restroom sink will be entirely dependent on the size of your restroom. Large coffee shops and restaurants with multiple stalls usually have a row of sinks in an area separate from the stalls. However, if you happen to own a smaller coffee shop, your shop may have a small restroom that only includes one toilet.
Perhaps the most optimal placement of your restroom sink will be close to the toilet to eliminate as much unnecessary touching of surface areas as possible when your employees are finished. Although, this is not necessarily a matter of ergonomics, more a matter of being sanitary. If you give it some consideration, the first thing you normally do once you are finished in the bathroom is to wash your hands. Placing your bathroom sink near the toilet will allow your customers or employees to wash their hands immediately upon being done in the restroom.
Wondering if you need a grease trap? Check out our article HERE.
Mop and Broom Area
Chances are, your coffee shop will have at least one area in which you store your cleaning supplies, such as mops, brooms, and cleaning products. In terms of efficiency and
productivity, as well as remaining sanitary, I believe that including a sink in which you can wash out your mop once you're finished using it would be optimal. Maps are generally quite dirty, picking up quite a bit of dirt, grime, bacteria, and germs that are spread across the floor of your coffee shop. It would only make sense to want to clean your mops thoroughly and quickly once you are done using them.
Speaking in terms of ergonomics, employees are much less likely to complete a task if it requires them to take multiple additional steps to finish it. If you expect your employees to be productive and efficient in their work, having a mop closet that includes a sink would be beneficial to both you and your employees.
This is another area in which being sanitary works in conjunction with being ergonomic. Besides, wouldn't it be counterproductive if you had to walk across your freshly mopped floor to rent a filthy mop, spilling dirty water along the way? This is a job that most people do not prefer to do once, much less twice. That makes the layout of your coffee shop even more important than you might have previously thought.
Conclusion
Who would have thought that sinks would play such an important role in the layout and the productivity of your coffee shop? Even the most basic of coffee shops should contain a minimum of four sinks. The placement of these sinks should be in the kitchen or food prep area, in the restrooms, and in the cleaning supply closet.
We have also determined that the size and placement of your coffee shop's sinks will be determined by the size of your coffee shop, along with the perceived productivity and flow of the coffee shop. In a business, we're getting the customers taken care of as efficiently as possible is one of your most important priorities, ergonomics matter more than you think. It is of the utmost importance to keep this in mind when you are either selecting a building where you want to establish your coffee shop or designing your coffee shop's layout.
Frequently Asked Questions
Why do coffee shops fail?
Unfortunately, like many other small businesses, coffee shops see their fair share of failures next. Multiple reasons can lead to a coffee shop having to close prematurely. Perhaps one of the most significant reasons that coffee shops have to close before their time is due to an astronomical amount of debt. Another reason that coffee shops are usually forced to close can be traced to poor management. Lack of sales to cover the cost of supplies is yet another reason that many coffee shops are forced to close. Finally, some coffee shops may be forced to close due to simply having bad employees.
What are some of the most common risks associated with owning a coffee shop?
There are several risks associated with opening your own business. This is especially true when that business is a small coffee shop. Two risks that can inevitably doom your small coffee shop are poor location and your rent being too high. Because a business is only as good as its employees, one of the most significant risks in owning a coffee shop is making poor hiring decisions. The final two most important risks associated with owning a coffee shop have to do with your budget. Under-budgeting your supply costs and your startup costs can significantly impair your coffee shop.
To learn more on how to start your own coffee shop checkout my startup documents here
Please note: This blog post is for educational purposes only and does not constitute legal advice. Please consult a legal expert to address your specific needs.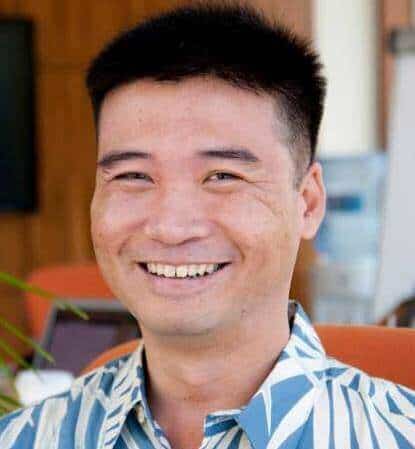 Hi! I'm Shawn Chun
My adventure in coffee began when I first launched my first coffee shop back in the early 2000s. I had to figure out so many things on my own and to make it worse within 2 years of opening two large corporate coffee chains moved in just blocks away from me!
As I saw smaller and even some larger coffee shops in the neighborhood slowly lose customers to these giant coffee chains and slowly close up shop, I knew that I had to start getting creative…or go out of business.
I (like you may be) knew the coffee industry well. I could make the best latte art around and the foam on my caps was the fluffiest you have ever seen. I even had the best state-of-the-art 2 group digital Nuova Simonelli machine money could buy. But I knew that these things alone would not be enough to lure customers away from the name brand established coffee shops.
Eventually, through lots of trial and error as well as perseverance and creativity I did find a way to not only survive but also thrive in the coffee/espresso industry even while those corporate coffee chains stayed put. During those years I learned to adapt and always faced new challenges. It was not always easy, however, in the end, I was the sole survivor independent coffee shop within a 10-mile radius of my location. Just two corporate coffee chains and I were left after that year. All told the corporate coffee chains took down over 15 small independent coffee shops and kiosks and I was the last one standing and thriving.
Along the years I meet others with the same passion for coffee and I quickly learned that it is not only "how good a barista is" that makes a coffee shop successful, but the business side of coffee as well.
Hence why I started this website you are on now. To provide the tools and resources for up and coming coffee shop owners to gain that vital insight and knowledge on how to start a coffee shop successfully.
Stick around, browse through my helpful blog and resources and enjoy your stay! With lots of LATTE LOVE!
Shawn