If you're making plans to open a coffee shop, or upgrading your current shop, one of the top questions on your mind is probably how many square feet you need to maximize the potential of your business. Well, if so, we've got you covered. 
So how many square feet do you need for a coffee shop?
Depending on the layout and structure of your coffee shop, the total square footage needed can range from 600-4600 square feet. Small shops that sell just coffee can be anywhere from 600-800 square feet, basic coffee shops can be anywhere from 1500-2000 square feet, and large, full-service coffee shops can be anywhere from 3500-4600 square feet.
The success of your coffee shop is going to rely heavily on your design, and the design of your coffee shop is going to rely heavily on your menu. Are you going to serve food as well? Do you want a place where people can stay and relax, or are you trying to get as many customers as possible in and out? These are the questions you're going to need to answer before you determine how many square feet you'll need for your shop.
Layouts of a Coffee Shop
Econoshop
The "Econoshop" is the most basic and bare of the coffee shop designs. It's not much more than a coffee stand, where customers can order their coffee to go. 
In the back of the house at any coffee shop, including the Econoshop, you'll typically need space for the following items:
Water Heater
Water Purification System
Dry Storage
Back-up Refrigerator and Freezer
Ice Maker
Small Office
3-Compartment Sink and Dish Rack
Mop Bucket Sink
Handwashing Sink
The usual amount of space needed for these is 400-500 square feet.
At the front of the house at any coffee shop, you'll typically need room for:
Cash Register
Brewing and Espresso Equipment
Dipper Well
Under-Counter Refrigerator
Display Case
Mugs/Glasses
Silverware and Napkins
200-300 square feet is usually required for these.
That means that for the most basic of coffee shops, you'll probably need 600-800 square feet.
Of course, for most coffee shops, the goal is to provide more than just the basics, which brings us to our next layout.
Basic Service Coffee Shop
A basic service coffee shop will offer light food and seating for their customers. Food items such as muffins, cookies, candies, and bagels are typical fare in these types of shops. Seating for 15-20 is also typical in these shops, which will increase the square footage needed.
As well as all the items listed above, these shops will probably need in the back of the house room for:
An Oven and Exhaust Hood
Sheet Pan Rack
Large Prep Table
Mixer and Pans
An additional 300-500 square feet will be needed for these, making for a total of 700-1000 square feet for the back of the house is a basic service shop.
You can, of course, choose to buy all of your pastry items instead of making them in-house to cut down on space, but this usually increases costs, while baking your items is more cost-effective. What you lose in initial costs can be made up much easier than choosing to upgrade later if you feel you need more space.
The addition to the front of the house for this type of shop will usually be:
Larger Display Case
Point of Product Pickup
Condiment Counter
Tables and Chairs
To have room for 15-20 people typically requires 800-1000 square feet.
So for a small, basic service coffee shop, you'll probably need between 1500 and 2000 total square feet.
Full-Service Coffee Shop
If you decide that you want to provide full meals to go along with your coffee, you'll probably also be needing more seating space for people to stay and enjoy those meals. In some shops, this can even mean couches and comfortable armchairs.
For shops such as these, the back of the house will probably include:
Second or Third Oven
Additional Prep Tables
Additional Mixers and Pans
Additional Pan Racks
These can require an additional 800-1000 square feet, bringing the total to 2300-3000 square feet for the back of the house is a full-service shop.
The front of the house add-ons will typically be:
Panini Grill
Sandwich and Salad Prep
Soup Warmer(s)
Toaster(s)
Additional Seating
Typical seating for full-service coffee shops is for 35-50 patrons. All in all, this will bump up your front-of-house square footage to between 1200 and 1600 square feet.
And the total for a full-service coffee shop will range from 3500-4600 square feet.
So just to wrap up how much total square footage is typically needed for each type of coffee shop:
Econoshop – 600-800 square feet
Basic Service Coffee Shop – 1500-2000 square feet
Full-Service Coffee Shop – 3500-4600 square feet
What is the Best Location for Your Coffee Shop?
Now that we've established the approximate square footage you will need for a coffee shop, let's talk about the best locations for your shop. Several factors will come into play when making this choice. They include not only the location, but what type of building is available to you at that location. 
Location, Location, Location
As with many retail businesses, the actual location of your shop will impact your success greatly. The location you choose should take into account the following factors:
Demographics – Understanding your potential customers and their daily habits is important when deciding on a coffee shop location. Foot traffic is important, but if those people aren't your target demographic, foot traffic will mean little.

 
For example, if you're targeting customers on their way to work, opening your shop in a family-friendly shopping center may negatively impact your business. It would be better to choose a location near an office park or in the business district to target those customers.
Neighboring Businesses – Neighboring businesses can impact your success both negatively and positively. You probably don't want to open your shop too near another larger coffee shop, but opening near a McDonald's or Sheetz can also affect your business.

 
Alternatively, if your target customers are those looking for a midday pick-me-up, setting up your shop nearby small restaurants that aren't known for their coffee could improve your business. 
Accessibility – The convenience of your coffee shop will impact the decision of customers to give it a try. If targeting drivers, a parking lot will be needed. If targeting those walking, street visibility is a key to success. You may find a great building behind a shopping mall, but if no one sees it from the mall lot, it will become a drag on your success.
Building Infrastructure – Not all commercial spaces can accommodate the unique needs of a coffee shop, so be sure to enquire about all the things necessary for your business when talking to landlords. Remember not only the square footage you require but the other necessities you'll need to have a proper coffee shop.

 
Plumbing is a key aspect of any retail foodservice. Be sure to know the number of sinks and bathrooms you'll need before talking to any realtor. Ideally, you'll be purchasing or renting a building that already has the necessary plumbing installations, which will cut down on your costs. Either way, always know what you'll need and be sure the building has everything before you sign on the dotted line.
Terms of the Lease – While the affordability of any place you choose will be on your mind, the affordability of your customers also comes into play with the location. A high-rent building will reflect in your prices, and while you may be able to afford it, your customers may not. Again, knowing your customers becomes an important aspect of your business.

 
Other factors in the lease terms will most likely be the length of the lease, the rent increases allowed to your landlord, insurance requirements, and the amount of the security deposit and conditions for its return. Be sure to know each of these before signing any lease so you can choose the best options for you and your shop.
Check out our guide for finding a location HERE.
Frequently Asked Questions
How many square feet is the typical start-up coffee shop?
While dependent on starting capital, the average start-up shop ranges between 1000-1800 square feet. Most coffee shop start-ups elect to serve a basic fare of food, such as bagels, muffins, fruit, and chocolate, to bolster their income. These shops typically seat 15-25 customers. 
What type of leases are offered for commercial real estate?
There are 3 basic types of leases when it comes to commercial real estate. The gross, or full service, the lease is when the renter pays a gross sum per month, and the landlord pays expenses such as taxes, insurance, maintenance, etc. out of that amount. The renter pays nothing extra.
The net lease is when the renter pays a smaller amount, but will also need to pay extra to cover added building expenses.
The modified gross lease is a combination of the two, where the renter pays a smaller amount in rent, but usually must pay for maintenance or janitorial services on their own.
To learn more on how to start your own coffee shop checkout my startup documents here
Please note: This blog post is for educational purposes only and does not constitute legal advice. Please consult a legal expert to address your specific needs.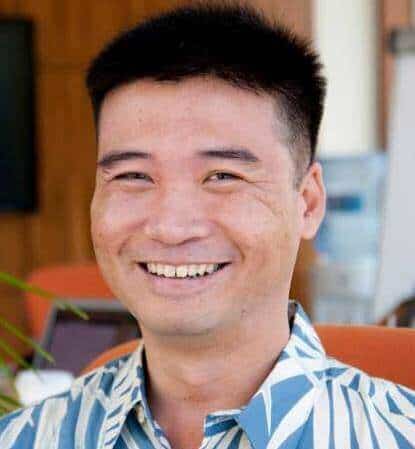 Hi! I'm Shawn Chun
My adventure in coffee began when I first launched my first coffee shop back in the early 2000s. I had to figure out so many things on my own and to make it worse within 2 years of opening two large corporate coffee chains moved in just blocks away from me!
As I saw smaller and even some larger coffee shops in the neighborhood slowly lose customers to these giant coffee chains and slowly close up shop, I knew that I had to start getting creative…or go out of business.
I (like you may be) knew the coffee industry well. I could make the best latte art around and the foam on my caps was the fluffiest you have ever seen. I even had the best state-of-the-art 2 group digital Nuova Simonelli machine money could buy. But I knew that these things alone would not be enough to lure customers away from the name brand established coffee shops.
Eventually, through lots of trial and error as well as perseverance and creativity I did find a way to not only survive but also thrive in the coffee/espresso industry even while those corporate coffee chains stayed put. During those years I learned to adapt and always faced new challenges. It was not always easy, however, in the end, I was the sole survivor independent coffee shop within a 10-mile radius of my location. Just two corporate coffee chains and I were left after that year. All told the corporate coffee chains took down over 15 small independent coffee shops and kiosks and I was the last one standing and thriving.
Along the years I meet others with the same passion for coffee and I quickly learned that it is not only "how good a barista is" that makes a coffee shop successful, but the business side of coffee as well.
Hence why I started this website you are on now. To provide the tools and resources for up and coming coffee shop owners to gain that vital insight and knowledge on how to start a coffee shop successfully.
Stick around, browse through my helpful blog and resources and enjoy your stay! With lots of LATTE LOVE!
Shawn