Coffee shops have become increasingly popular in the United States, making them one of the most sought-after business endeavors in the food and drinks industry.
Thus, if you are looking to start a coffee shop business, you can expect to make an average annual revenue of about $215,000 per year. But, before you do, you need to set up shop. So, how much money do you need to open a coffee shop?
The costs of opening a sit-down coffee shop typically range between $80,000 and $300,000 or more. However, your initial investment might be less (or more) depending on your coffee shop's location, equipment, supplies, labor, legalities, and marketing.
Below we will break down each category for better understanding:
1. Location
The costs associated with the perfect place to open your coffee shop will vary depending on the location and size you want for your business. Therefore, when considering where to start your shop, you must consider the following expenses:
Rent or price of the space itself
Utilities (e.g., gas, electricity, water, sewage, telephone, Internet)
Renovations or remodels — including decorations, furniture, equipment installations.
Furthermore, keep in mind that you will need to pay more or less depending on the area you choose. Securing a storefront in a highly trafficked area in a city like New York or Los Angeles will not represent the same investment as renting or purchasing a place in a rural area or less populated cities such as Vernon, Orlando, or Davenport.
2. Equipment
All businesses require you to invest money in equipment, especially within the food and drinks industry. Coffee shops are not the exception!
And although the list of equipment needed to run a sit-down coffee shop is long. You will not be able to run a proper business without at least the following commercial grade and high-quality appliances:
Espresso machine ($1,000 to $20,000)
Drip coffee maker ($200-$2,000)
Coffee grinder ($900-$3,000)
Coffee roaster ($2,000-$25,000)
Industrial Blender ($200-$4,000 each)
Point-of-sale System ($49-$150 per month)
As a result, you are looking at a total of $4,900-$55,800.
Thus, as a general rule, you should start with basic equipment and upgrade in quality, size, and features when your budget allows.
3. Supplies
Coffee shops also demand a series of supplies to make up your initial business' inventory, including:
Paper/plastic cups
Napkins
Stirrers
Straws
Lids
Containers
Paper/plastic bags
You will also need to consider all the ingredients and supplies needed base on your product offerings, such as creamers, sugar, sugar substitutes, syrups, spices, milk, cocoa powder, and more.
Plus, if you are thinking of including snacks, pastries, sandwiches, paninis, or other types of foods on your menu, you will also need to consider all the supplies and ingredients required to make and serve them.
Finally, you cannot forget coffee beans. High-quality coffee beans range between $3.75 per pound to $4.50 per pound for green beans. However, prices vary depending on the blend, origin, and roast type.
4. Labor
You might not know this, but in the foodservice industry, "labor costs" are known as prime costs. And, as a rule of thumb, prime costs should not exceed 30%-35% of your total revenue.
Furthermore, depending on where you are located, wages might be higher than you expected. For instance, a barista in Miami makes an average of $11 per hour, while a barista in San Francisco is paid $14. In Boston, a café cashier makes roughly $26 per hour while the same job in Gainesville pays $21.
Thus, do not lose sight of how much you are spending on each of your staff members, as labor represents a significant part of your business's budget.
Check out our barista tips HERE.
5. Legalities
Legal requirements and fees vary widely based on your State and city. But, when opening a coffee shop, you will most likely need to register your business and secure a business license.
Plus, you will also need several permits, including:
Seller's permit
Food handler's permit
Health permit
Fire-department operational permit
As a result, legalities can amount to be between $1,500-$5,000.
But, if you plan to sell liquor as part of your coffee shop concept (which is becoming increasingly popular), you will also need to secure a liquor license. This type of license is generally very pricey and ranges from $12,000 to $400,000 depending on the State.
6. Marketing
Coffee shops exist in what marketers call a "red ocean." A red ocean is a highly competitive environment where cutthroat competition turns the bloody ocean red. Hence, the term 'red' oceans.
Thus, if you want your coffee shop to stand out from the competition, you will need to invest in intelligent marketing practices to get you the traffic your business needs to become and stay profitable.
According to the U.S., Small Business Administration recommends spending 7-8% percent of your gross revenue on marketing and advertising. But, as an independent coffee shop that is just starting, this can be a hefty investment and a hard number to calculate as you are operating primarily on projections. Hence, consider spending between 2-3% of your initial investment.
Make sure you explore cheaper, more viable marketing tactics including, social media ads, flyers, brochures, giveaways, coupons, and more.
However, a sit-down coffee shop is not the only option when it comes to opening and running a coffee business. Other cheaper (and costlier) options exist, such as coffee trucks/vans, coffee kiosks, coffee carts, franchises, or licensed stores.
Below we will go over the costs associated with starting each of these other options so you can make an educated decision as to what structure best fits your business model and style:
Coffee Truck/Van Costs
If you want to open a coffee shop but do not have a hefty amount to invest, coffee trucks or coffee vans can be a great option. When compared to other kinds of coffee businesses, such as a franchise, coffee trucks are considerably cheaper.
In general, to get a coffee truck up and running, you will need $25,000 – $80,000 — this sum includes supplies, equipment, vehicle alteration, fuel, parking, legalities, payroll, and other expenses.
Nonetheless, it is imperative to take a closer look at those elements that will make the most out of your budget, including:
Supplies & Equipment
The most expensive part of running a coffee van is purchasing high-quality supplies and equipment to ensure your business's success. For instance, a commercial espresso machine for a truck or van can cost anything from $4,000 to $10,000. When you factor in this and many other components, your supplies and equipment budget can fluctuate between $4,500-$12,500.
Fuel & Parking
Another critical factor to weigh in is fuel and parking costs.
Your fuel costs will change based on how many miles are included on your daily route and where you are planning to set up shop. Highly populated areas typically have higher parking fees than rural areas. And filling up your truck's tank in Colorado or New York will be costlier than doing it in states like Florida or California.
Consequently, you can anticipate your fuel and parking costs to vary between $300 – $1,200 a month.
Vehicle Alterations
As you might already know, not every truck or van will necessarily serve a coffee shop on wheels. There are many things to consider, which will need to be altered to fit and properly operate all the necessary equipment required to run your business.
Forbes magazine estimates that the average cost for a gently used truck with "reasonable" remodels and food-prep equipment ranges between $70,000 or $80,000, which means that for a completely customized, brand new construction vehicle, you can expect to pay at least $200,000.
Coffee Shop Kiosk/Cart Costs
The initial investment needed for a coffee kiosk is usually half (sometimes even less) of the seed capital required for a sit-down coffee shop. More so, if you open a mobile cart rather than a stationary coffee kiosk, it can be four times less than what you need to invest in a sit-down coffee shop.
On average, a small coffee kiosk can cost between $25,000 and $75,000. Furthermore, according to recent statistics, a bare-bones kiosk requires approximately $15,000, while a bare-bones coffee cart business needs as little as $5,000.
The low investment plus the fact that a coffee cart gives you the flexibility to easily change locations is what makes them an enticing business venture.
Nonetheless, you need to consider that the more elaborate and diverse your coffee offerings are, the more space and equipment you'll need. And that selling food or snacks might not be an option due to space restrictions.
Coffee Shop Franchise Costs
Prices for a coffee franchise vary drastically. Depending on the location, size, local/national/regional recognition, and product offering, a franchise can start at $60,000 and amount to $650,000.
However, if you have your heart set on owning world-renown franchises with years of experience, the seed capital needed can easily reach millions of dollars.
For instance, if you are looking to own a Dunkin Donuts, you need to pay an initial fee of $40,000 to $90,000. And throughout the startup process, you'll end up paying around $228,620 to $1,691,200.
Plus, keep in mind that these numbers do not include other expenses such as utilities, equipment, supplies, payroll, legalities, marketing, and more.
Consequently, buying or owning a coffee franchise in the United States can cost between $60,000 to $1,691,200.
Frequently Asked Questions
1. How important is the location for a coffee shop to succeed?
According to a study conducted by Ibis World, 63,524 coffee shops in the United States make it a highly competitive industry. It will be naive to think that people will drive miles and miles to your shop for a cup of coffee. Thus, location plays a significant role in a coffee shop's success, even more so when starting or running an independent business.
When looking for the perfect location for your coffee business, make sure it is easily accessible, highly visible from the street, and that your competition is not too much of a threat.
2. What are the best cities to open a coffee shop?
As you already know, your coffee shop's location can make or break your business. So, if you are unsure as to where you should set up shop, below are the top five locations for coffee shops in the country, according to a recent study conducted by Frontier Business:
1. Laredo, Texas
2. Oklahoma City, Oklahoma
3. Charlotte, North Carolina
4. Greensboro, North Carolina
5. Tulsa, Oklahoma
And the most significant reason might be the over-saturation of coffee shops in larger metropolitan areas
To learn more on how to start your own coffee shop checkout my startup documents here
Please note: This blog post is for educational purposes only and does not constitute legal advice. Please consult a legal expert to address your specific needs.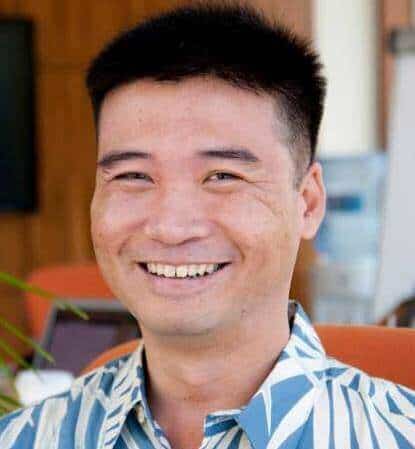 Hi! I'm Shawn Chun
My adventure in coffee began when I first launched my first coffee shop back in the early 2000s. I had to figure out so many things on my own and to make it worse within 2 years of opening two large corporate coffee chains moved in just blocks away from me!
As I saw smaller and even some larger coffee shops in the neighborhood slowly lose customers to these giant coffee chains and slowly close up shop, I knew that I had to start getting creative…or go out of business.
I (like you may be) knew the coffee industry well. I could make the best latte art around and the foam on my caps was the fluffiest you have ever seen. I even had the best state-of-the-art 2 group digital Nuova Simonelli machine money could buy. But I knew that these things alone would not be enough to lure customers away from the name brand established coffee shops.
Eventually, through lots of trial and error as well as perseverance and creativity I did find a way to not only survive but also thrive in the coffee/espresso industry even while those corporate coffee chains stayed put. During those years I learned to adapt and always faced new challenges. It was not always easy, however, in the end, I was the sole survivor independent coffee shop within a 10-mile radius of my location. Just two corporate coffee chains and I were left after that year. All told the corporate coffee chains took down over 15 small independent coffee shops and kiosks and I was the last one standing and thriving.
Along the years I meet others with the same passion for coffee and I quickly learned that it is not only "how good a barista is" that makes a coffee shop successful, but the business side of coffee as well.
Hence why I started this website you are on now. To provide the tools and resources for up and coming coffee shop owners to gain that vital insight and knowledge on how to start a coffee shop successfully.
Stick around, browse through my helpful blog and resources and enjoy your stay! With lots of LATTE LOVE!
Shawn