The dream of every business person is to make an abundant profit. However, this can only be possible if certain things are done. One of the most reliable ways to drive sales and increase profit is advertisements. If done rightly, the business will start to experience growth in sales and customers. 
Today, the best way to advertise your coffee business is through digital means. In this article, I will show you how to attract loyal customers to your coffee shop and increase sales exponentially. 
Many businesses today invest so much in advertising their brand, but they do not see any meaningful results. Why is that? The answer is obvious; they are doing it the wrong way.
When you consider the way global brands do their advertisements, you will discover that they invest a lot in it. They hire experts who will do a proper market analysis and give them recommendations on how to go about their ads. Also, you will notice that their mode of advertisement varies from place to place. The reasons being that consumer behaviour varies from place to place.
As a small business owner, you cannot afford the amount these top brands invest in an advertisement, but I'm here to teach you how you can run effective ads for your business without breaking the bank.
Factors to consider when running advertisements for your coffee business
Follow these simple steps I will be showing you below, and watch your business grow in customers and revenue.
Digital presence – a robust digital presence requires not only the website's development but also the online management of every space your coffee shop uses. Cohesive branding, transparency, and customer reviews greatly influence a successful digital presence.
Social media – marketing strategies that incorporate social media channels would have much greater traction, unlike coffee shops where ads ignore advertisements through social media. Social media offers personalization, accessibility, and the ability to provide improved customer service.
Persuasive Video – Use video to enthral your target market and add more exposure to your coffee shop and promote your staff. Video is a fantastic way of telling your story and demonstrating what makes your coffee shop stand out from the rest.
Brand Influencers – Advertising your coffee shop is a perfect way to interact with local celebrities or brand influencers who have already built a strong relationship and established trust with your local community with their digital followers. Celebrities and influencers' opinions really appeal to their followers.
Driven Content – With smartphones and digital platforms freely available, the regular coffee shop drinker will create promotional content for you. Motivate customers to take photos and share them with their social accounts, using unique hashtags of your brands.
Artificial Intelligence – Implementing advanced technology such as artificial intelligence will improve the customer's experience with innovations such as a virtual barista ordering on a customized mobile app, completely integrated with your point-of-sale (POS) cafe system.
Coffee drinkers are now immune to traditional forms of advertising, indicating that shops must become innovative about their marketing strategy. The aim is not just to have more customers come in, but to have them coming back. This means understanding how your coffee shop stands out and how you easily put these features in your digital presence.
To learn more about elements you should have in your coffee shop advertisements, click here. 
Branding your coffee shop
Your branding will go a long way in dictating the tone and quality of your coffee your customers will expect to get.
Are you a gourmet cafe that offers different seasonal luscious flavors? Perhaps an Internet cafe that adheres to digital nomads' coffee requests, clicking frenziedly on their desktop or laptop computers. Does your coffeehouse act as a gathering spot for a youthful, vibrant crowd, or as a calm haven for those who choose to read the local news while they drink their espresso peacefully? Regardless of the coffee brand served in your cafe, there's a digital audience eager for you to show them what you have to offer. A few key questions to ask:
What makes the coffee different at your shop?
Is the barista a wizard for coffee that can deliver a beverage as distinctive as the consumer who ordered it? What does your coffee shop have that would make someone prefer yours over the next coffee shop?
Will your coffee cater to the present era or demographic? Studies reveal that not only are coffee drinkers growing in number, but they are also becoming younger. Knowing who the coffee speaks to will help drive the strategy for digital ads.
How long are patrons going to be staying in my cafe? Will your cafe lure the businessman trying to relieve a "pick-me-up" at 2 pm and respond to a few emails at the same time? Or, is yours the one-stop-shop to go for a bagel and a cup o' Joe, meeting the morning rush?
Understanding your brand's unique attributes will help you choose the right digital platform for promoting your coffee shop, which will increase visibility and let customers realize you exist. After all, how can they locate you if they don't realize you exist?
Maintaining a presence on social media is key to the sustainability of coffee shops
Promoting your coffee shop on social networking sites might not seem important. However, If your coffee shop is not involved in social media, you are losing money already. People of all backgrounds depend on social media search results, feedback, and interaction when making their purchase decisions. Taking advantage of this social networking behavior will result in a huge ROI that can be calculated about terms of revenue, brand exposure, and consumer trust. A few of the benefits of Social Network advertising are:
A broad scope of consumers
As a nearby coffee shop, you cannot think big as in miles, but more multicultural. Social networking lets you build a customized campaign for a wide range of people who share the love of coffee.
Gather audience analysis
The data that can be collected is one of the biggest benefits of using social media. It tells you exactly what parts of your coffee shop are performing, tailoring the content to your target market.
Customer engagement
Social media offers an excellent link between you and your regulars in the coffee shop, enabling you to connect with them on advertisements, special events, and weekly drinks, building stronger consumer relationships and loyalties.
Social networking is a valuable resource when used effectively, especially when it comes to ads for a coffee shop. Social media and coffee shops are identical in the way each offer a great networking forum for people. Networking is a core part of every business's performance. Social media offers an opportunity to become more honest with the audience as well as bring communities together, in addition to calling attention to the product.
Coffee shops thrive best by interacting with society.
The best way to relate to people is to show them who you are, but how does the audience actually recognize what differentiates your coffee shop from the rest? By producing compelling content that catches their interest, can let you connect with your audience.
Are you aware that the world watched over 500 million hours of YouTube last year? Using different video ads is a mesmerizing way to convey the brand's message to the audience. The benefits of integrating video in your marketing campaign can include:
Company Transparency
Video creates the ideal place to explain just who your coffee shop is, and the nature of the coffee and consumer service you plan to provide. Brand transparency enhances buyer trust and also evokes a positive consumer emotional reaction.
Familiarization
Through a video campaign, establish a feeling of familiarity within the audience, go live and announce the staff, share the season's flavor, or advertise the week's sale. The more you're heard by your customers, the more comfortable they'll feel to walk into your store.
Local influencers – Brand influencers are a growingly common medium of advertisement.
Capturing footage from the community's prominent individuals may be really useful in promoting a coffee shop because these citizens also have confidence in their views.
Coffee shops within their neighborhood will establish a solid reputation. A coffee shop 's Community awareness is vital to its success, as the community is the center of the drinkers. Participate in local festivals, interact with other coffee shops, and offer free coffee to non-profits in the area. Consider it a priority for your company to be more supportive than selling to the community. A small change in purpose will yield huge benefits for progress in your coffee shop.
Let the customers at your coffee shop do the advertising for you
Although advertisement budgets may be limited, several ways are available to promote your coffee shop at a reduced cost or no cost. In terms of user feedback, technology has converted the ordinary customer into a respected figure. From the comfort of a mobile phone, the opportunity to quickly exchange views, ideas, pictures, and more with the public has started the ball rolling for User Generated Content (UGC). UGC may be a phenomenal medium of advertisement for many reasons if carefully handled to ensure there is no misinformation. Some of these reasons can include:
Customer feedback
There are many outlets in your coffee shop which enable customers to leave feedback on their experience. Such reviews will be helpful to your ads, without any time or effort being invested.
Optimal customer experience
Also, a bad rating provides an incentive for coffee shops to address the problem, take the obligation required to fix the concern. This openness helps the coffee shops to create consumer trust.
Shareable content
Encouraging the patrons to wear apparel, take pictures of Latte art, or share their coffee experiences to social media produces a great word-of-mouth program, which results in customer relationship development and loyalty increase.
Society made a big jump into the digital era, where most of our experiences exist behind a computer. Focusing on creating a cohesive identity that is easily visible in the digital realm is the perfect way to effectively promote your coffee. Utilizing platforms such as social networking is the fastest way to reach your customer, create brand awareness, and improve confidence and connections within your community. Include vital resources, such as creating a mobile app that incorporates artificial intelligence and optimizes your customers' experience.
Frequently Asked Questions
How can I open a coffee-shop?
Start by thinking about the size and position of a coffee shop you 'd like to build, and what characteristics would make you different in the highly competitive market. Get an overview of start-up costs from current coffee shop owners and partners who may be keen to help you find the funds.
How do I create a successful coffee shop?
Produce a few excellently-designed, business-branded t-shirts and give regular customers a discount when they appear sporting your products in the coffee shop. Not only will the t-shirts make a profit, but they'll also act in the shape of a devoted coffee lover as a walking, talking commercial.
To learn more on how to start your own coffee shop checkout my startup documents here
Please note: This blog post is for educational purposes only and does not constitute legal advice. Please consult a legal expert to address your specific needs.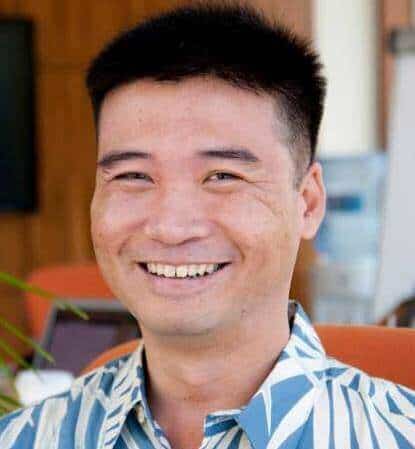 Hi! I'm Shawn Chun
My adventure in coffee began when I first launched my first coffee shop back in the early 2000s. I had to figure out so many things on my own and to make it worse within 2 years of opening two large corporate coffee chains moved in just blocks away from me!
As I saw smaller and even some larger coffee shops in the neighborhood slowly lose customers to these giant coffee chains and slowly close up shop, I knew that I had to start getting creative…or go out of business.
I (like you may be) knew the coffee industry well. I could make the best latte art around and the foam on my caps was the fluffiest you have ever seen. I even had the best state-of-the-art 2 group digital Nuova Simonelli machine money could buy. But I knew that these things alone would not be enough to lure customers away from the name brand established coffee shops.
Eventually, through lots of trial and error as well as perseverance and creativity I did find a way to not only survive but also thrive in the coffee/espresso industry even while those corporate coffee chains stayed put. During those years I learned to adapt and always faced new challenges. It was not always easy, however, in the end, I was the sole survivor independent coffee shop within a 10-mile radius of my location. Just two corporate coffee chains and I were left after that year. All told the corporate coffee chains took down over 15 small independent coffee shops and kiosks and I was the last one standing and thriving.
Along the years I meet others with the same passion for coffee and I quickly learned that it is not only "how good a barista is" that makes a coffee shop successful, but the business side of coffee as well.
Hence why I started this website you are on now. To provide the tools and resources for up and coming coffee shop owners to gain that vital insight and knowledge on how to start a coffee shop successfully.
Stick around, browse through my helpful blog and resources and enjoy your stay! With lots of LATTE LOVE!
Shawn