Starting a drive-thru coffee stand business is one of the best ways to affordably enter the coffee industry. You might be wondering though "Where do I even start"? Well the first thing you need to do is your research. If you've stumbled across this article, congratulations—you're doing just that.
The second step is to get your hands on a coffee stand. This is arguably a much more intimidating task, but fear not, because in this article we're going to cover exactly how to buy your own coffee stand.
When it comes to starting your own coffee stand business the most popular method is to buy an existing coffee stand business that's already operational from an owner looking to sell. In this article we're going to cover exactly how to do that.

How to buy an existing coffee stand:
Find a coffee stand that's for sale
Make sure the business checks all the boxes
Make an offer
Open shop
Find a coffee stand that's for sale
Buying an existing coffee stand business is arguably the most affordable way to break into the coffee industry and, to be frank, it might be the best way. After all, having a ready-to-go coffee business can be pretty convenient and successful. But the problem most aspiring coffee stand owners face is that they don't know where to look.
Most people try to find opportunities by just googling "coffee stands for sale near me" and while that's certainly not a bad start, a much more effective method of searching would be to put that same query into websites like:
Craigslist
BizzBuySell
BizQuest
BusinessBroker
This will most likely uncover a number of coffee stands that are available in your region.
However, this is where we have to remind you to always do your "due diligence" when you buy any business, especially an existing coffee stand business. The reason is because while there are some great opportunities out there, there are an equal number of bad deals as well that are waiting for an unsuspecting new owner.
In addition to searching online, you can also drive around your town or city and search for drive-thru coffee stands that have for sale signs posted on their walls.

Write a Business Plan
Another guiding light that can help you filter through the potential coffee stands in your area is your business plan. In its simplest form a business plan is a written document containing your business goals, the methods on how these goals can be attained, and the time frame within which these goals need to be achieved. Your business plan basically serves as roadmap for your business.
Your business plan will lay out the vision of your business and as a result it will help you understand what you want and what type of coffee stand you will need. This will undoubtedly save you time and money in the long run.
Having a solid business plan prior to buying a coffee stand can also help you save money now and not just in the far-off future. The reason for this is because your business plan should detail the budget and financial projections for your business.
It's very easy to significantly underestimate your startup costs and unsurprisingly it's a pretty common problem among budding entrepreneurs.
The truth is without a well-thought out business plan you will most likely underestimate your startup costs which will then force you to spend more money than you would like and waste more time reorganizing and re-planning your financials.
Need some help writing your vision and mission statements? Check out this article for some info!

Make sure the business checks all the boxes
While buying an existing coffee stand business might be cheaper when compared to buying a franchise or opening an entire café, it is still a large investment. On average, opening a coffee stand business can cost anywhere from $80,000 – $200,000.
So it's safe to say that you need to not only know the business that you want to buy like the back of your hand but the business should also check all the boxes of what a successful business is.
Well what is the criteria and how do you find the information for it?
The first thing you want to do (once you find a promising coffee stand business) would be to talk to the owner and dive into the paperwork. Now while most owners are honest and well-meaning as a buyer you need to educate yourself on how the business is performing.
Check to see how they did the previous year, if they have any outstanding debts, if any assets will be included, etc. You can also raise other questions or concerns you might have.
For example, do you have to rehire employees? How old is the equipment? Are there upgrades that need to be made? Does the plumbing or electrical system need to be repaired?
Anything that you're concerned about or want answered you should bring up when you meet the owner. If the owner is reluctant to be transparent with you that might be a red flag.
You can also get an accountant to help you sift through the prospective business's financials. Having a trained eye by your side certainly wouldn't hurt.
You should also DEFINITELY talk to their landlord. This is the first deciding factor on whether you can even move forward with the buying the business or not.
In order to operate your coffee stand in that area you'll need to get the lease re-assigned, and you can refer to the existing contract to see if the current leaser (the person you're buying the business from) is able to transfer the lease over to you.
You should also contact the landlord to check if there are any other pitfalls that you might encounter in regard to the lease.

Make an offer
After you've found a group of coffee stand businesses and then filtered through them to find the one that you think is the best one to buy, you're now ready to make an offer to buy that business from its current owner.
The first step is to assess the value of the business or how much you think you should pay to buy the business. Another way to think about a valuation is how much you think the business is worth in dollars. This is where hiring professionals comes in handy.
Financial advisors and accountants would be able to help you come to an accurate valuation for whatever coffee stand business you decide to buy. From there the negotiations start.
Again, if you want to get the best bang for your buck, we strongly recommend that you hire professionals to get the job done.
The way this stage of the process works is that you first make an offer to buy the business and then the seller (the current owner) will come back with a counteroffer. If you don't like the counteroffer that was presented you offer a new amount. This back-and-forth continue until you reach a number that you're both satisfied with.
When it comes to purchasing an existing coffee stand here are some general things that you will most likely be negotiating:
Price of the structure
Price of any equipment that comes with it
Monthly rent and lease options
Utility Costs
Also here are some quick negotiation tips from Business Queensland that will come in handy when the time comes for you to buy your own drive-thru coffee stand business:
Know your limit (the highest price you're prepared to pay for the business) and stick to it.
Never agree to the first price quoted. Remember that the seller's first price is a starting point. It's probably useful only because it gives you an idea of whether the business is within your price range.
Open negotiation at the lowest price possible (but make sure it's reasonable and you're able to substantiate it). If you offer half the asking price, the seller may not think you're a serious buyer.
Always take your time during negotiation. You're buying a business that may well be your principal activity for many years. An extra few days or weeks are worth investing to ensure you purchase the right business for you.
Once you and the seller agree upon a price for the business and what that price covers, you'll then draw up a legal document known as a purchasing contract. A purchasing contract is a written document that states that both parties are clearly aware and agree to what is being exchanged and at what price.

Frequently Asked Questions
How can I make my coffee stand business successful?  
So, you've got your coffee stand, you've got your location, and you've got all the legal and financial grunt work out of the way. In short, you're ready to start selling coffee.
Well for starters your coffee should speak for itself; your product and service will determine if you can retain and develop loyal customers. The real question should be: how do you attract customers?
If you haven't read our "Coffee Shop Business Tips for Newbies" we highly encourage you to read that first as we examine the top 5 coffee shop business tips for newcomers in the industry.
One of the easiest things you can do to make your coffee stand a success is to offer more than just coffee. Provide snacks that go well with coffee and business is sure to boom.

To learn about some pros and cons of a coffee cart business, click here. 
Are there different types of purchasing contracts?
As a matter of fact, there are. There are basically 2 types of purchasing contracts. The first is a type of contract in which you only purchase a certain asset of a company that it currently owns.
The second is where you buy shares in the business. In this type of contract, you can own all of its assets and liabilities.
To learn more on how to start your own coffee shop checkout my startup documents here
Please note: This blog post is for educational purposes only and does not constitute legal advice. Please consult a legal expert to address your specific needs.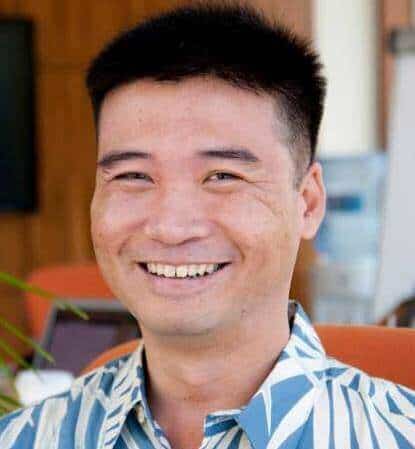 Hi! I'm Shawn Chun
My adventure in coffee began when I first launched my first coffee shop back in the early 2000s. I had to figure out so many things on my own and to make it worse within 2 years of opening two large corporate coffee chains moved in just blocks away from me!
As I saw smaller and even some larger coffee shops in the neighborhood slowly lose customers to these giant coffee chains and slowly close up shop, I knew that I had to start getting creative…or go out of business.
I (like you may be) knew the coffee industry well. I could make the best latte art around and the foam on my caps was the fluffiest you have ever seen. I even had the best state-of-the-art 2 group digital Nuova Simonelli machine money could buy. But I knew that these things alone would not be enough to lure customers away from the name brand established coffee shops.
Eventually, through lots of trial and error as well as perseverance and creativity I did find a way to not only survive but also thrive in the coffee/espresso industry even while those corporate coffee chains stayed put. During those years I learned to adapt and always faced new challenges. It was not always easy, however, in the end, I was the sole survivor independent coffee shop within a 10-mile radius of my location. Just two corporate coffee chains and I were left after that year. All told the corporate coffee chains took down over 15 small independent coffee shops and kiosks and I was the last one standing and thriving.
Along the years I meet others with the same passion for coffee and I quickly learned that it is not only "how good a barista is" that makes a coffee shop successful, but the business side of coffee as well.
Hence why I started this website you are on now. To provide the tools and resources for up and coming coffee shop owners to gain that vital insight and knowledge on how to start a coffee shop successfully.
Stick around, browse through my helpful blog and resources and enjoy your stay! With lots of LATTE LOVE!
Shawn