We've all experienced that moment where we've made our way out of the house, through traffic, and into the last parking space with that one food item or beverage in mind ……. only to find it's not on the menu!  UGH!! That won't happen to your coffeehouse customers! Let's look at some of the basic considerations for creating an amazing coffeehouse menu that will satisfy every customer walking through your door!
 To create an amazing coffeehouse menu, start with studying other coffee houses!  You'll find basics of light, medium, and dark roast coffees, as well as decaf and espresso drinks.  A variety of teas round out the essentials.  What will it take to make your shop stand apart from others?  You'll want to add signature drinks, seasonal offerings, food, or items not found in your area.
JAVA – CONSIDER THE COFFEES:
     Whether your shop will be huge, quaint, or somewhere in between, it's helpful to know the average coffee drinker prefers medium roast drip coffee.   Drinking it black is preferred by 35%, leaving the remaining 65% to use creamers, sugar, or flavorings to make it "perfect".  According to coffeetutorial.com, there are 11 flavors preferred by java lovers worldwide-
French Vanilla
Hazelnut
Peppermint
Pumpkin Spice
Caramel
Mocha
Butterscotch
Amaretto
Birthday Cake
Highlander Grog
Kona
   Your basic starter menu will offer the coffees most customers expect when entering a coffeehouse:
-A standard house blend for drip — your "regular coffee"
-A blend exclusively for espresso drinks
-Two or three rotating single-origin coffees (from a single country or farm)
-One good decaf
     You will want to add a signature drink and something seasonal.  Using your business plan and vision to guide you, you will soon graduate from this starter menu to an amazing, tough-to-beat coffee shop menu!  Since you will need time to determine which drinks sell and bring profit, don't bite off more than you can chew while getting established. Start with basics, and do them well! Training your baristas to expertly prepare the core coffeehouse beverages will keep your Java lovers returning for more!
   As you work to expand your menu, visit the coffee houses in your area.  What do you notice is not offered? You may want to fill that gap!  Maybe it's an item you can offer on a rotating basis. Other rotating drinks could include flavors from around the world, seasonal flavors, or exotic teas.  Your menu may also have a spot to feature a particular farmer in order to bring awareness to the origins of our daily drink!
FOOD — TO EAT OR NOT TO EAT?
     Not all coffee houses offer a food menu.  However, providing food will encourage customers to stay longer and, possibly, spend more. Before determining the foods that will make your menu amazing, consider the following factors:
1). Space– Does your shop have enough space for a kitchen that can deliver sandwiches and pastries from scratch? Or, will you only need enough room to hold items purchased from local suppliers?
2). Expense – How far are you willing to go with your food menu? Muffins, biscotti, and bagels can be purchased or made on-premises. Sandwiches, soups, and salads can also be purchased but would be packaged and may not be as appealing.  If you decide to offer food, keep your starter menu minimal.  Choose items that are –
easy to prepare
easy to train staff
easy to order, and
minimize waste
     Starting with just a few items will allow your staff to create them to perfection!
3) Expiration– Shelf life for food storage can be tricky, so you will need to do your homework here. For instance, buying all–natural peanut butter will only give you a 2 month freshness window.  Using regular peanut butter, instead, will allow you to store it for up to a year!  Buying local farm-fresh eggs will give you 4 to 6 weeks more usability than the store-bought eggs.  
     Planning for the shelf life of your ingredients is not only necessary for meeting health regulations.  It will, also, allow your shop to take advantage of lower pricing, when available.  Below shows storage time for common items you may be using  (https://www.thespruceeats.com/the-shelf-life-of-pantry-foods)
Drinks
Coffee, ground and vacuum-packed 1 year unopened, 1 to 2 weeks opened  
Coffee, freshly ground 1 to 2 weeks
Tea, in bags 18 months unopened, 1 year opened  
Tea, loose 2 years unopened, 6 to 12 months opened  
Water, bottled 1 to 2 years
Baking Supplies
Flour, all-purpose 6 to 8 months
Nuts, shelled 4 months
Blueberries 1-2 weeks
     Whether your shop will focus on beverages only or decide to offer breakfast, lunch, or both – maximize the use of ingredients — i.e., blueberries can be used for muffins, fruit cups, yogurt parfaits, and salads.  Solid planning will pull together the drink and food portions of your menu to create those complementary tastes customers will love!
CUSTOMERS – WHO'S READING MY MENU?
      Know your target audience!  What type of neighborhood are you serving?  People on their way to the office in the morning may require quick-and-easy; whereas, the parents meeting for coffee before school's out may want relaxation.  Your coffee shop environment, which includes the design and content of your menu, will set the tone for relaxing, trendy, upbeat, etc.
     Beyond that, though, what is known about coffee drinkers?  Let's look at some helpful survey information (https://coffeeaffection.com/coffee-consumption-statistics/)
35% of regular coffee drinkers prefer it black; 65% will add cream and or sugar
Cappuccinos and lattes account for 33% of espresso drinks sold in the U.S.
Consumers pay an average of  $3.28 for a regular coffee, but think $3.67 is too much
Decaffeinated is the least favorite coffee!
     Another snippet that may help in designing your menu is knowing that, when asking for a milk substitute, customers usually want almond milk or coconut milk.  Also, when ordering coffee, a quarter of your customers will want to customize their drink!
     Of course, these are someone else's findings – meant to show you an overview of coffee drinkers. Your shop will be its own unique entity with its own unique clientele.  Feel free to survey your own customers, as well as tracking your sales trends, to determine what's popular!
DESIGN – THE PHYSICAL MENU
     Keep two things in mind as you begin your actual menu layout —- the "theme" or "feel" of your shop and ease of ordering.  Graphics and phrases can relay what your place is all about!  Using similar colors or print fonts found within the shop can pull the whole environment together.  Contrasting colors will make your items easily readable, and a larger font size can aid those who have to, typically, dig for their "readers".  The physical menu should be an extension of the coffeehouse, itself!  
     As suggested earlier, it's always helpful to see what other shops are doing.  As you visit your competition, certainly you'll want to pay close attention to their menus!  But, remember, you want yours to be even better!  Fortunately, online resources are available to help with menu design!   Articles such as "15 Unique Coffee Shop Menu Ideas" https://fitsmallbusiness.com/coffee-shop-menu-ideas/ can help you sort through menu layouts that will refine the vision for your shop.  
          When you're ready to put your ideas into creation, free or inexpensive menu templates (and sometimes graphics) can be found at several sites.  Check out "Coffee Menu Maker by Must Have Menus" https://www.musthavemenus.com/feature/create-coffee-menus.html to browse coffee house menus and begin with ideas of your own.  
     Knowing you will be tweaking your menu as you change items or prices, you may want to get established with a site like "Restaurant Menu Maker:  Design and Create Custom Restaurant Menus" https://imenupro.com/ at an approximate cost of $15 a month.  
NOW, YOU'RE READY TO START!
     You've got the vision — your business plan is in place — you know the vibe you want to project —- and your food/drink offerings have been studied and decided.  You also have templates to begin putting your dreams onto paper (and/or mobile devices!)  Time to roll up your sleeves and start designing that amazing coffeehouse menu that will delight all those different customers coming through your door!
Frequently Asked Questions
How do you make a coffee shop special?   
     Creating a connection with your customers will keep them coming back to you regularly.  This can be done through music, seating, customer service and, of course, great baristas! Consider coffee tastings or art nights! Your customers are looking for a place of comfort.  Provide them a "mini-escape".   https://coffeeshopstartups.com/make-your-coffee-shop-special/
What are the current trends in coffee shops?
     Specialty coffees and point-of-sale custom ordering are among some of the recent trends.  The desire for milk alternatives is growing, as well. Interior design ideas and specialty coffee equipment are fresh and new.  And, have you noticed the fun ways our love of coffee can be extended?  Not only coffee ice cream and popsicles, but playing around with coffee and liquor can bring together our favorite flavors!  
https://joinposter.com/en/post/coffee-shop-trends
To learn more on how to start your own coffee shop checkout my startup documents here
Please note: This blog post is for educational purposes only and does not constitute legal advice. Please consult a legal expert to address your specific needs.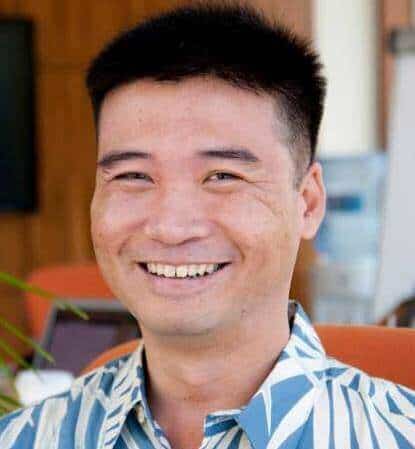 Hi! I'm Shawn Chun
My adventure in coffee began when I first launched my first coffee shop back in the early 2000s. I had to figure out so many things on my own and to make it worse within 2 years of opening two large corporate coffee chains moved in just blocks away from me!
As I saw smaller and even some larger coffee shops in the neighborhood slowly lose customers to these giant coffee chains and slowly close up shop, I knew that I had to start getting creative…or go out of business.
I (like you may be) knew the coffee industry well. I could make the best latte art around and the foam on my caps was the fluffiest you have ever seen. I even had the best state-of-the-art 2 group digital Nuova Simonelli machine money could buy. But I knew that these things alone would not be enough to lure customers away from the name brand established coffee shops.
Eventually, through lots of trial and error as well as perseverance and creativity I did find a way to not only survive but also thrive in the coffee/espresso industry even while those corporate coffee chains stayed put. During those years I learned to adapt and always faced new challenges. It was not always easy, however, in the end, I was the sole survivor independent coffee shop within a 10-mile radius of my location. Just two corporate coffee chains and I were left after that year. All told the corporate coffee chains took down over 15 small independent coffee shops and kiosks and I was the last one standing and thriving.
Along the years I meet others with the same passion for coffee and I quickly learned that it is not only "how good a barista is" that makes a coffee shop successful, but the business side of coffee as well.
Hence why I started this website you are on now. To provide the tools and resources for up and coming coffee shop owners to gain that vital insight and knowledge on how to start a coffee shop successfully.
Stick around, browse through my helpful blog and resources and enjoy your stay! With lots of LATTE LOVE!
Shawn