Your cozy neighborhood café has become a great local hangout for guests of all ages. But a handful of your smaller guests seem to be just a bit bored, and that is making their parents kind of stressed. And stressed is definitely not the mood you want in your coffee shop. What can you do to make your place more kid-friendly and offer a few moments of peace to these busy moms and dads?
One of the best ways to make your coffee shop kid-friendly is to have a variety of healthy and tasty treats on your menu for these youngsters. A play area, along with some games and activities that they can bring back to their tables, and child-sized comfy chairs will keep these little guests happy and help bring their parents back again and again.
Snacks, toys, children's books, crayons—nothing you can't handle. But what, exactly, are the most important things that moms look for when they bring their precious cargo to your coffee shop?
Start With the Basics—Your Furniture
When you are trying to make your coffee shop a place where kids and moms feel right at home, start with some basic details. If you want to take that first step toward getting that much needed mom approval, look no further than your tables and chairs. Child-sized furniture is very welcoming. But don't stop there.
Take a look at your entire café, not just the children's area. Let's face it—not all of these little angels will stay seated! Be sure your tables don't have sharp edges that can lead to injury. Are your chairs something a small child can easily pull over? These may not look like hazards at first glance. But you can bet moms and other caregivers will notice.
Keep your tables spaced far enough apart. Moms with strollers and bulky infant carriers need a little extra room to maneuver. And those busy little toddler legs need a clear path so they don't trip on the chair one of your other hard-at-work customers is using.
High chairs, booster seats, and slings for infants in car seats are a must-have. There is no such thing as a kid-friendly coffee shop without somewhere for the little ones to sit!
Okay. Now it's time to look a little bit further than your tables and chairs. Low counters are a feature that can be a blessing and a curse. The kids will love being able to reach their own goodies. But hot drinks are a problem. Train your staff to keep these burn risks far back and out of reach of helpful little hands.
Make a Few Changes to Your Menu
Sure. The occasional sugary treat is great. But, if you want those moms and tots to keep coming back, you need to offer some eye-appealing healthy options for the kiddos. And, while children may eat and drink differently than adults, they don't like to feel like they are any different than the rest of the group. Step up your game by adding some kid-appropriate variations of your regular drink offerings. 
Here are some mom-approved drinks the kids are sure to get excited about:
Steamers are a great addition to your menu. Your little visitors will feel all grown up with this sweetened steamed milk concoction. And, with no caffeine, moms are happy too.
Juices, especially some fun blends kids don't typically get at home, are must-haves. Be sure to offer low-sugar options as well. Tack on a cute name like Cowboy Cocktail or Princess Punch and everything seems to taste better. Step up the presentation game a little to really spark their interest. Even a simple glass of apple juice becomes an exciting new treat when it is warmed up and served in a grown-up-style miniature mug.
Smoothies are a crowd-pleaser you can always count on. Kids love to drink these yummy milkshake-like creations. And moms are happy that these flavorful creations are full of fruit and veggie goodness.
Don't forget some tasty snacks for the youngsters to nibble on while they enjoy their drinks. Sliced fruits and veggies, yogurt, cheese and crackers, or small sandwiches can do the trick. Be aware that peanut allergies can be a serious problem for some children though. Always have an assortment of nut-free treats readily available.
Beat Boredom with Some Kid-Friendly Activities
Busy moms want a place where they know their babies will be happy. Give these little ones something fun they can look forward to, something to keep them entertained while mom has a quiet moment. Even if space is limited, there are a lot of creative things to entertain the kids.
Try the old familiar standby—crayons and coloring sheets. This no-mess, budget-friendly craft is always a crowd-pleaser. Be sure to set aside an area on one of your walls for your little artists to hang their masterpieces when they are done. You can even tie in a seasonal promotion with a coloring contest that will perk the interest of some of the school-age children.
Print a little checklist for the kids and send them on a mini scavenger hunt.  They'll earn a small prize when they find pictures, toys, and other small objects in your shop. This is a nice chance to tie in some fun learning activities—bonus points if you can relate these crafts to the coffee industry.
Host a storytime. This is a great social outing for children and parents alike. Not only is an event like this an easy way to market to new customers, but it also gives your regular clientele a reason to return. You can also use this opportunity to meet more neighbors by partnering with community members and other small businesses in the area. After all, you'll need someone to read to the children while you are getting to know your soon-to-be loyal customers.
Fire prevention week happens every year in early October. Use this event to reinforce safety lessons and ask a firefighter to speak to the children in your café. You can then build on this idea and make it a regular monthly happening by bringing in police officers, musicians, scientists, or magicians.
Parents of small children want a safe space where their kids can be kids for a little while. A welcoming atmosphere where moms can exhale while the little ones play is what brings these families back again and again.
Everyone Loves a Good Play Area 
If space permits, a play area is another kid-friendly, mom-approved addition to your coffee shop. Ideally, this space will be a little offset from the rest of the seating area. Kids aren't known for being quiet! It's also nice to provide some comfortable chairs close by so parents can watch their children from a safe distance while they enjoy their coffee, socialize, or get a little work done.
There is one thing we know about these little sweethearts— they can be messy. Keep facial tissues and hand sanitizer nearby. Though, you'll definitely want those on a shelf just a little higher than they can reach…
Messy, yes. But children are very curious too. Take a look at your shop, especially near the play area, and child-proof everything. Exposed electrical outlets and cords or heavy objects within their reach can lead to serious injuries. 
All of these things are important. But any mom who has had to balance her child on a bathroom sink to change a diaper knows that place isn't the coffee shop for them. A changing table is an easy way to let your patrons know that children are welcome in your café.
With just a few simple changes your coffee shop will soon be that kid-friendly, mom-approved neighborhood favorite full of cheery giggles and smiling faces. 
How To Make Your Coffee Shop Cat-Friendly
Frequently Asked Questions
How can I make my coffee shop stand out?
The best way to make your coffee shop special is to reach your customers on an emotional level. You can do this by rewarding loyalty, having a cozy and welcoming environment, or even by displaying unique art. You want to form a connection with your guests in a way that goes beyond just giving them somewhere to grab a quick cup of coffee.
How can I attract more customers to my coffee shop?
Reasonable prices and excellent customer service are both very important details to help you attract more business. But you need to get the word out first so that your target customers are aware of how great your café is. Advertising on social media is an easy way to reach people, especially when you want to introduce your seasonal specials. And, make sure your website is mobile-friendly so they can find you quickly.
What do coffee shop customers want?
Coffee shop customers want good coffee and friendly service in a comfortable atmosphere. Without those things, nothing you do to promote your café will matter. Of course, you'll still want to add seasonal specials and fun events to spread the word to even more people. But the fact is that your patrons really want a place where they feel welcome while they sit and enjoy one of your good old cups of joe.
To learn more on how to start your own coffee shop checkout my startup documents here
Please note: This blog post is for educational purposes only and does not constitute legal advice. Please consult a legal expert to address your specific needs.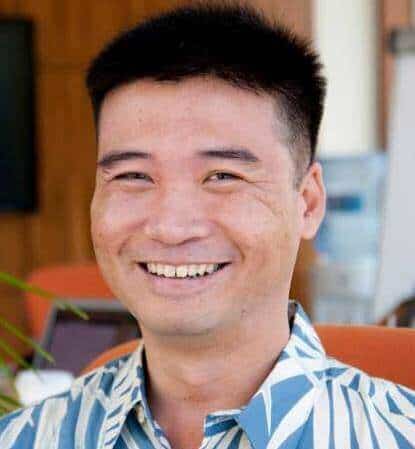 Hi! I'm Shawn Chun
My adventure in coffee began when I first launched my first coffee shop back in the early 2000s. I had to figure out so many things on my own and to make it worse within 2 years of opening two large corporate coffee chains moved in just blocks away from me!
As I saw smaller and even some larger coffee shops in the neighborhood slowly lose customers to these giant coffee chains and slowly close up shop, I knew that I had to start getting creative…or go out of business.
I (like you may be) knew the coffee industry well. I could make the best latte art around and the foam on my caps was the fluffiest you have ever seen. I even had the best state-of-the-art 2 group digital Nuova Simonelli machine money could buy. But I knew that these things alone would not be enough to lure customers away from the name brand established coffee shops.
Eventually, through lots of trial and error as well as perseverance and creativity I did find a way to not only survive but also thrive in the coffee/espresso industry even while those corporate coffee chains stayed put. During those years I learned to adapt and always faced new challenges. It was not always easy, however, in the end, I was the sole survivor independent coffee shop within a 10-mile radius of my location. Just two corporate coffee chains and I were left after that year. All told the corporate coffee chains took down over 15 small independent coffee shops and kiosks and I was the last one standing and thriving.
Along the years I meet others with the same passion for coffee and I quickly learned that it is not only "how good a barista is" that makes a coffee shop successful, but the business side of coffee as well.
Hence why I started this website you are on now. To provide the tools and resources for up and coming coffee shop owners to gain that vital insight and knowledge on how to start a coffee shop successfully.
Stick around, browse through my helpful blog and resources and enjoy your stay! With lots of LATTE LOVE!
Shawn