Whether you're about to open a brand-new coffee shop or want to upgrade your current business, it can sometimes feel difficult to come up with unique ideas. In order to have a successful café, it's important to figure out ways to create a one-of-a-kind experience for your customers.
Six unique ideas to make your coffee shop stand out are:
Include creative drink/food items

Provide a menu that accommodates different diets

Make seasonal changes

Host fun events

Implement an engaging rewards program

Always ensure a friendly, welcoming atmosphere for customers
Now that you have a few recommendations let's talk about what they can look like and how they'll help you achieve your goal of standing out!
Creative Drink/Food Items
Your menu is one of the best areas to focus on when it comes to uniqueness. You have the freedom to do anything you want here – so it's time to take advantage of it! Providing customers with creative drink and/or food options is important in making your coffee shop stand out. If you create delicious and special items, your business could be the only place customers go to get their favorite item.
If you need inspiration, consider taking a popular classic and adding your own twist! If you serve food in your café, maybe you add an extra ingredient to your breakfast sandwiches that make them stand out. If you only serve drinks, maybe you have a memorable signature house beverage. Keep in mind that your unique additions can be small – customers will love even simple creative twists!
Menu Items for Different Diets
Having a drink and/or food menu that can accommodate most people is a favorable way to help your coffee shop stand out. This will apply to those who have allergies or who follow a specific diet. There are a lot of potential customers who can't go to certain places just because their menus don't allow them to. If you can integrate these diets into your coffee shop, people are more likely to seek your business out.
Below is a list of a few common diet restrictions, along with alternatives you may want to consider having on hand at your café!
Dairy-free: This can be due to allergy or personal choice, but either way, you are quite possibly going to have customers who ask for an alternative to regular milk or cream for their coffee. Consider having almond milk, oat milk, or soy milk available for anyone who prefers these options!
Gluten-free: Customers who have a gluten allergy won't be able to have most regular bread products. If your coffee shop is serving breakfast or lunch sandwiches, having gluten-free bread available is a great way to stand out to those who normally avoid certain menu items.
Vegetarian: A plant-based diet is another common restriction. If you want to stand out to those who follow this diet, make sure your food options include something that doesn't contain meat.
A great option for any café owner who wants to stand out by having food available for everyone is to add items that fit these restrictions directly to the menu. That way, customers can see their options clearly without having to even ask if you have alternatives that fit into their diet!
Make Seasonal Changes
Another way to liven up your coffee shop and stand out to customers is to make seasonal changes throughout the year. There are a couple of different fun ways to do this!
The first option is to take another look at your menu. You can add fun drinks or food items that coincide with the seasons as they change. A well-known example of this is pumpkin-flavored beverages coming out as summer ends and fall begins, which is a crowd favorite. Make sure you focus on all four seasons so that customers can look forward to something new in the menu every few months – even if it is just one simple change!
You can also take advantage of the seasons through the general atmosphere of your café. Hanging seasonal decorations, especially combined with the debut of a new seasonal item, will provide a pleasant experience for all who enter your business. There's a lot of room to get creative here! Have a brainstorming session with your whole team so that everyone can contribute their ideas.
Host Fun Events
Hosting fun events is one of the best ways to really make your coffee shop stand out. It will bring both new and returning customers into your business for a great time. You have a lot of options when it comes to the type of events you would want to hold. If you need some inspiration, take a look at the following options:
Live Music
You can invite local bands to come in and play on certain days (or evenings, depending on your shop's hours). Who doesn't love live music?!
Game Days
If you have board games available at your shop or are willing to buy some, an event like this is a fun way to bring people in. Customers are encouraged to stop by in groups with their friends/family and play games while enjoying the drinks and/or food you have to offer.
Trivia
Trivia is another option that encourages customers to come in with groups of friends/family. Offer the winning team a gift card or other prize that will get them coming back again!
Local Vendors
Partnering with other local businesses is a great way to engage the community while spreading the word about your coffee shop. These companies can set up a table in your space to promote their own products while bringing in business for you at the same time. It's a win-win situation for everyone!
Craft Workshops
This is another opportunity to partner with other local businesses. Invite customers in to learn how to create from the experts while sipping their favorite coffee beverage.
No matter which type of event(s) you decide to host, it's a great idea to offer some sort of drink and/or food special for those who attend. This will make your coffee shop events stand out even more to potential customers. When they love their purchases, they'll be encouraged to come back again – even if there is no event happening.
Engaging Rewards Program
Implementing a rewards or loyalty program unique to your business will help it stand out to customers. You can structure this program any way you'd like! A couple of examples include:
Point-based system:
One coffee purchase = 5 points
40 points = free beverage or another reward
Purchase-based system:
One free beverage or another reward with every 10th purchase you make
Feel free to use these examples as they are or add your own twist to them!
In addition to some sort of loyalty program, you can also make your coffee shop unique by offering promotions. Common promotions include buying one get one free, half-off discounts, free items with a large coffee, etc.
Check out our tips on running a successful program HERE.
Be Kind!
The final method to make your coffee shop stand out is to ensure that you have the most friendly and welcoming service you could possibly provide. Try to do unique things like greet your regulars by name or offering a smile to every person who walks through the door. Nothing will keep people coming back quite like high-quality, kind, and happy employees to engage with.
Now that you have six unique ideas to make your coffee shop stand out, it's time to get to work! Implementing these suggestions with the addition of your own creativity will only make them better. Your customers will greatly appreciate the one-of-a-kind experience you're taking the time to build for them.
Frequently Asked Questions
How many unique ideas should I implement for success?
You can implement as many unique ideas as you want! There is no specific formula when it comes to this. A café struggling to do too many things may be less successful than a café doing one single thing very well. Start by choosing just one new thing at a time to figure out what works best for your business!
What if a customer has a dietary restriction that I can't accommodate?
This may sometimes happen, as it's probably not realistic to assume that you will have what everyone wants/needs. The best thing that you can do is apologize and say that you'll look into making this accommodation – and then do that! You may find that some alternatives are feasible for your coffee shop to accommodate while others are not.
How can I get feedback on my café's menu items?
There are a few ways to go about getting feedback on your drinks and/or food. Aside from flat out asking customers what they think, you can request that they complete a survey including the main questions you are wondering about or a rating system. Another option for getting feedback on your menu items is to have your friends and family come in to give their opinions and suggestions.
To learn more on how to start your own coffee shop checkout my startup documents here
Please note: This blog post is for educational purposes only and does not constitute legal advice. Please consult a legal expert to address your specific needs.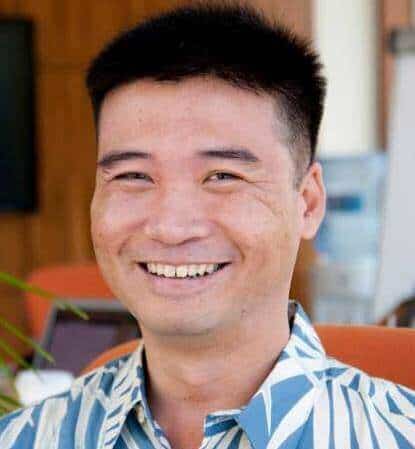 Hi! I'm Shawn Chun
My adventure in coffee began when I first launched my first coffee shop back in the early 2000s. I had to figure out so many things on my own and to make it worse within 2 years of opening two large corporate coffee chains moved in just blocks away from me!
As I saw smaller and even some larger coffee shops in the neighborhood slowly lose customers to these giant coffee chains and slowly close up shop, I knew that I had to start getting creative…or go out of business.
I (like you may be) knew the coffee industry well. I could make the best latte art around and the foam on my caps was the fluffiest you have ever seen. I even had the best state-of-the-art 2 group digital Nuova Simonelli machine money could buy. But I knew that these things alone would not be enough to lure customers away from the name brand established coffee shops.
Eventually, through lots of trial and error as well as perseverance and creativity I did find a way to not only survive but also thrive in the coffee/espresso industry even while those corporate coffee chains stayed put. During those years I learned to adapt and always faced new challenges. It was not always easy, however, in the end, I was the sole survivor independent coffee shop within a 10-mile radius of my location. Just two corporate coffee chains and I were left after that year. All told the corporate coffee chains took down over 15 small independent coffee shops and kiosks and I was the last one standing and thriving.
Along the years I meet others with the same passion for coffee and I quickly learned that it is not only "how good a barista is" that makes a coffee shop successful, but the business side of coffee as well.
Hence why I started this website you are on now. To provide the tools and resources for up and coming coffee shop owners to gain that vital insight and knowledge on how to start a coffee shop successfully.
Stick around, browse through my helpful blog and resources and enjoy your stay! With lots of LATTE LOVE!
Shawn