While you may dream of what it would be like to own a coffee shop and bakery, it doesn't have to be a challenge to turn that into a reality. Understanding a few steps—and secrets—along the way may just help you turn that pastry of your dreams into your shop's main customer draw.
To start a coffee shop and bakery:
Create a business plan and start your bank account—and plan what you want your business to look like.

Know your product—and sample your product.

Find a location—but scout your competition along the way.

Understand and comply with health, zoning, and building regulations.

Hire your staff and get the right equipment—while staying ergonomic.

Start marketing.

Reevaluate your best practices and change what doesn't work.

Stay consistent.

Talk to experts.

Maintain your philosophy and passion.
Each step in creating your coffee shop and bakery is important but doesn't have to be boring or daunting. Follow this step-by-step guide to not only get your base for creating your small business but making sure you're engaged and involved every step of the way.
Create a business plan and start your bank account—and plan what you want your business to look like.
Before you do anything, you should have your plan ready. A business plan outlines everything you want to do in your business, including operations, management, finances, and staffing. Before you even consider moving forward on a location or purchasing equipment, this plan should be in place.
Consider your legal structure when going over this business plan. If you are operating under a name that is not your own, you will have to
register as a Doing Business As a business. Registering under your own name or working in a partnership, incorporation, or a limited liability company is all different ways you can register your business. Make sure to pick the one that is right for you.
Planning your insurance is also important during the creation of your business plan. Consider what you would like to offer your future employees as well.
Picking a name is important during this part of the process. Consider something that helps make your business stand out but also can stand the test of time, as you want your business to become a staple on your block! Businesses also can protect their brand through the U.S. Small Business Administration website. For more help on how to write a business plan, visit the U.S. Small Business Administration guide.
Along with your business plan, you should set your budget and consider all loan options. When attempting to get a loan, your business plan is crucial—knowing what your short-term and long-term plans are can determine whether you get that loan or not. Your budget can also help you determine your break-even point, which is key—you want your business to be profitable.
It is also key when sorting out finances to separate your business finances and personal finances. Opening a business bank account is your best option, as it will help you create a budget and understand both the federal and state taxes you will have to pay. For more information on budgeting, visit the U.S. Small Business Administration.
During your business plan, also consider the physical aspect of your business. What will it look like, inside and out? What kind of products will you offer? What is your intended customer base?
Also, consider your philosophy and your mission statement. These should give you, your employees, and your customers an idea of what you stand for.
A business plan doesn't have to be—and shouldn't have to be—boring. This is the place to outline your vision and put pen to paper the ideas you have in your head.
Know your product—and sample your product.
As you work on your business plan, you will consider what products you are going to offer. As this is the focus of your entire business, it's important to know and understand each item you create. This is the best time to research both sides of your business thoroughly.
Consider the coffee shop side of your business. What kind of coffee will you serve? What kind of equipment will you use? Understanding how temperature can change the flavor of your beans, along with the shape of the grinder, is key in making sure you're providing the best coffee to your customers.
On your bakery side, what produces will you make? Do you have a certain signature baked good you would like to include? Are you going to be baking them in-house or at another location? What kind of equipment will you need to create your baked goods?
As you learn about your product, it's also important to learn about the culture—because there definitely is a "coffee shop culture." Research what this means for you and what parts of it you would like to include in your business.
This is the best time to not only research what you want but to sample it. Find other businesses that are doing the same thing and have a taste test!
Find a location—but scout your competition along the way.
When you're conducting your taste test of local competitors, you can also be multi-tasking and finding a physical location for your business.
When you're looking for the best location, make sure to find out where your competitors are also located. Finding a building that you like may not be as profitable if three other coffee shops are just down the road. Foot traffic, other surrounding businesses, and the demographic are all key factors in picking your location.
Having your business plan sorted out before this step is key because you will know what kind of business you want to have—your customer base, products, and even your look can have an impact on your location.
During this fact-finding mission, you can sample other goods and services along the way. Find other local coffee shops and bakeries and sample their products. What do you like? What do you not like? What do you think they should be doing, and what are they doing that you would like to mimic? Are there ones busier than others, and why?
Make sure you provide a choice and consider what's being offered in your area. If you find out that no one in your area is doing gluten-free baked goods, consider adding that to your menu to attract even more customers.
Doing your research on this may also impact your business plan—understand that your plan can change every step of the way, and that's what makes starting your own business so exciting.
Having that plan and budget is key when you scout locations because once you find one, you can start touring real estate.
Understand and comply with health, zoning, and building regulations.
Your business will have to have certain licenses to operate. These vary from state to state and county to county, so check with your local health department to find out what requirements are needed.
Most require at least a baker and trained barista before opening, and
both should have the proper training needed to operate their equipment and handling food.
Your business will also need a business license and permits on top of your food handling license.
A business license is typically offered at the state, city, or county level to allow your business to operate in your set location. It is used to track your legal information, along with making sure your taxes are set up properly. Some states also require a vendor license, which allows you to sell items and charge sales tax.
The requirements change from state to state, but permits can include electrical, plumbing, signage, and any outdoor seating you may have. These licenses can be found through your state or local government, as every area is different.
Hire your staff and get the right equipment—while staying ergonomic.
Your staff is key in making your business thrive. While they should all have the proper training, they should also have a great customer service background, as they are the face of your business. A great customer experience is what makes people come back to your business again and again.
You also want to have the best, most ergonomic, and most efficient setup. This is where your staff comes in. Establishing communication between you and them about what works best will not only make your business thrive, but a great place to work. By involving them in what equipment they use and how it is set up, you are creating a dynamic business that will only improve as you grow.
Investing in your employees and making them feel invested in your business will not only help your business culture but change the way your customers experience your business. That kind of focus on your employees gets you noticed and only continues to elevate the customer experience.
Start marketing.
There are dozens of options to consider when marketing your business—creating a website, and social media pages are typically the easiest to do first and the most popular. After that, consider digital marketing or physical marketing in flyers or ads.
One way to market your business—especially if you're looking to join your community as a small business owner—is to network. Word of mouth marketing is free; building a community with other local small business owners can not only help market your coffee shop and bakery but help you become included.
With the growth of the online delivery platform, also consider linking up with a company like UberEats, DoorDash, or GrubHub to increase your takeaway offerings and get your products in the hands of people throughout your locality.
Another marketing idea to consider is a loyalty card. Offering a free coffee after a certain number of purchases is a surefire way to make sure that the customer comes back.
As a coffee shop and bakery, you have the easy opportunity to make multiple sales at once. This can also fall into your marketing plan—make sure people know about your offerings and stand out with a sale.
If you're offering different types of products compared to your competitors, make sure your potential customers know! Use your website and social media to tout what makes you different.
Reevaluate your best practices and change what doesn't work.
After opening, consider what you're doing well and what you can improve on. Are there baked goods that aren't getting purchased every day? Consider removing them from your menu.
Also, consider what works best for your employees. Communicate with them to see if they need better equipment, a different setup, or something else entirely that you may not have considered.
This is also a perfect opportunity to revisit your competitors. Check out what they're doing, and what they've done right, and what they might be doing better than you. This is something you can do at any stage of your business, and you should—staying on top of the industry is what gets you ahead.
Stay consistent.
When customers find out what they like, they're going to want to keep coming back for that specific item. Consider the popularity of some larger chains like Dunkin' or Starbucks—you can get the same drink from any location, and it will be the same. While your small business is unique to you, you can still provide consistent products to your customers.
As you may know, as a part of the industry, coffee drinkers will skip other businesses to find the best product. By having the right staff, equipment, and ingredients, you can ensure that their stop is your business. Focusing on purchasing the same beans or ingredients from the same supplier every time can ensure that.
Learn more about running a successful coffee business HERE.
Talk to experts.
If you experience any issues, don't be afraid to ask for help. Whether it's someone in the legal field when creating your business plan, someone in banking to help with your finances, or another small business owner to help with the day-to-day tasks, your support system is key.
Another expert you could consider is someone who knows the industry. This could be an employee or even a business partner—know your strengths and weaknesses, and if you need help managing the coffee shop or bakery side of things, find someone who knows that aspect of the business better than you and rely on them to make decisions based on their experience.
Maintain your philosophy and passion.
Don't get too bogged down in all the minutiae of trying to make your profit margins—remember why you created your business in the first place. Remind yourself of your mission statement and philosophy often, and make sure your business follows your original dream.
It's not a surprise that many of the secrets of opening a coffee shop and bakery—or any small business—lies with your commitment. As long as you keep your passion and commitment to your original idea, to what made you want to create your business in the first place, you will find success!
Frequently Asked Questions
How much money do I need to start a coffee shop and bakery?
Depending on your location and your business plan, it could cost anywhere between $120,000 and $350,000, according to Investopedia. A bakery costs between $10,000 to $50,000 to start up, according to Entrepreneur. While there will be overlap, both costs should be considered when creating your business plan.
Do I need any formal education to start a coffee shop and bakery?
No formal degree is required. Experience in the field is encouraged but is not needed for either business.
To learn more on how to start your own coffee shop checkout my startup documents here
Please note: This blog post is for educational purposes only and does not constitute legal advice. Please consult a legal expert to address your specific needs.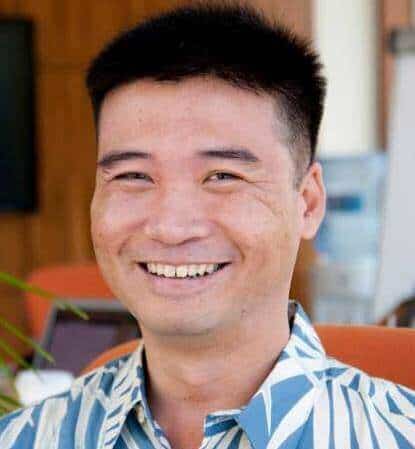 Hi! I'm Shawn Chun
My adventure in coffee began when I first launched my first coffee shop back in the early 2000s. I had to figure out so many things on my own and to make it worse within 2 years of opening two large corporate coffee chains moved in just blocks away from me!
As I saw smaller and even some larger coffee shops in the neighborhood slowly lose customers to these giant coffee chains and slowly close up shop, I knew that I had to start getting creative…or go out of business.
I (like you may be) knew the coffee industry well. I could make the best latte art around and the foam on my caps was the fluffiest you have ever seen. I even had the best state-of-the-art 2 group digital Nuova Simonelli machine money could buy. But I knew that these things alone would not be enough to lure customers away from the name brand established coffee shops.
Eventually, through lots of trial and error as well as perseverance and creativity I did find a way to not only survive but also thrive in the coffee/espresso industry even while those corporate coffee chains stayed put. During those years I learned to adapt and always faced new challenges. It was not always easy, however, in the end, I was the sole survivor independent coffee shop within a 10-mile radius of my location. Just two corporate coffee chains and I were left after that year. All told the corporate coffee chains took down over 15 small independent coffee shops and kiosks and I was the last one standing and thriving.
Along the years I meet others with the same passion for coffee and I quickly learned that it is not only "how good a barista is" that makes a coffee shop successful, but the business side of coffee as well.
Hence why I started this website you are on now. To provide the tools and resources for up and coming coffee shop owners to gain that vital insight and knowledge on how to start a coffee shop successfully.
Stick around, browse through my helpful blog and resources and enjoy your stay! With lots of LATTE LOVE!
Shawn