Starting a coffee shop business is an exciting proposition. Especially for people who have a passion for coffee. Creating your own space complete with specialty drinks, comfortable furniture, and a bustling clientele all sound extremely invigorating. Surely, you've witnessed some local coffee shops in your area and wondered how they got started and how they maintain their business. Truthfully, there are many ways to start your coffee shop. However, the method depends on how much capital you have to start, whether you already have a concept in mind, or whether you'd like to purchase a franchise.
Once you decide on how you want to start, you can get into the details of opening your business. In a small town, starting a coffee shop may be a little different. That's why I'm here to share this ultimate guide with you.
Here are the main things you need to start a coffee shop in a small town:
Do your research
Secure high-quality products
Find a location
Find the best equipment supplier
Create a menu
Hire staff
Market your shop
I'm sure that this guide will get you on the fast track to opening your coffee shop. Getting started is generally the hardest part. But once you've opened up and served your first few customers, you'll get the hang of it. Now let's get started with the first step to opening your coffee shop.
Do Your Research
Before starting a coffee shop in a small town, you must do your research. Good research will help you determine whether a coffee shop is a viable option in the area you've chosen. Good research will also be important for creating a business plan. The following information should be gathered before starting a coffee business:
Does the community you are targeting want a coffee shop?
How much can the community pay for your coffee products?
Who is your target customer?
Are there other coffee shops in the area?
If there are other coffee shops, what do they provide?
Is it possible to sustain a coffee business in the area?
If the answers to these questions support you starting a coffee shop, you can create a business plan. Your business plan will include the following:
Executive summary
Company description
Products and services
Market analysis
Strategy and implementation
Organization and management team
Financial plan and projections
It's ok if you don't have each section just yet. However, you should keep these aspects of a business plan in mind while preparing to start your business. As you learn new information, include it in your business plan. Later, you'll be able to use your business plan to secure funding and partners. The research questions included above can go in your market analysis section.
Secure High-Quality Products
If you are starting a coffee shop, then you must have an interest in coffee. If so, you know that quality coffee is important in any coffee shop you visit. I get picky about coffee when I'm out with a group of friends. I talk about single-origin beans and whether the coffee is roasted locally. As an owner of a coffee shop, you'll need to cater to those hardcore coffee drinkers like me. That means making sure that you source your coffee from the best companies. In addition, you'll also want to think about the sources for your food.
If you were interested in having a snack and sandwich menu, you'll need to decide who your vendors will be. In a small town, this might be a little trickier. Make sure you do some research among your target audience for this one. Finally, you'll also want to be aware of where you source ingredients for your other drinks. You may also offer tea, kombucha, or soda in your shop. Where will you get these items from? Will they be local? Make sure you put some time and effort into securing the best suppliers.
Starting a coffee shop in a small town means you will need to pay more attention to what supplies are available as well as the cost of them. Unlike in larger cities, you may only have one or two vendors for certain products if any. Make sure you know where to source items like milk, coffee, machine repair services (especially your espresso machine), cups, general goods, and foods consistently. If your only supplier goes out of business or goes on a vacation in a small town you may be shut down for a day or more until you can get a resupply.
Find a Location
Finding the perfect location for your coffee shop is important. However, it should also be fun. You should be looking into different neighborhoods, high traffic streets, and places with a large number of shops and restaurants nearby so you can feed off of their traffic. This is especially important in a small town as most people usually congregate in certain areas of a town. The more research you do on location, the more you'll learn about the habits of your target audience. Do they generally grab a cup of coffee while shopping? Or do they like to work remotely in coffee shops? Will they linger or will they hurry out? This type of information will be essential in figuring out where you should open your shop.
Don't be afraid to think outside the box though. For example, you could rent a space or build a space. You could also decide to buy an existing coffee shop and change it up to match your vision. The possibilities are endless. To make this part easier, make sure to keep a detailed list of pros and cons for every space you identify. This will make it easier when you are making your decision. In small-town feedback on your location also matters a lot so be sure to ask the locals and local businesses around you what their thoughts are on opening a coffee shop nearby. Usually, in small towns, small businesses tend to stick together so you might get some great insight or maybe even a lead on a location.
Find the Best Equipment Supplier
A coffee shop is only as good as its supplies. And coffee shops tend to use quite a bit of supply. For example, here are some of the products you'll need to get started:
Automatic Drip Coffee Makers
Espresso Machine
Industrial Coffee Grinder
Industrial Blenders
Ovens and Toasters
Refrigerators and Freezers
POS System
Security System
These are just a few of the basic supplies you'll need to get started. You can ask around to identify good suppliers or you can try your luck at ordering your equipment online such as from https://www.webstaurantstore.com/coffee-shop-supplies.html ideally however you want to try to buy your equipment locally so that you can have support if need be. There is no worse feeling than having your espresso machine break down and telling customers there is only drip coffee available on top of not knowing when your espresso machine can be fixed. Try to find the closest machine vendor if possible and make sure you can get support for it. This is usually an overlooked issue when opening a coffee shop in a small town.
In addition to the supplies, you'll need for making drinks, you'll also need furniture for your shop. Finding the best furniture is just as important as finding the best quality equipment. Your furniture and decor will need to be inviting. It will also need to make sense for your target audience. Some items to look for when decorating your coffee shop include:
Dining chairs
Small tables
Sofas
Armchairs
Rugs
Stools
Outdoor furniture (optional)
Check out this site https://defrae.com/about-us/coffee-shop-furniture/ to get more ideas for your furniture. Remember, your equipment for making your drinks is more important than your furniture. To save some money, you might want to splurge on equipment and look for some discounts on furniture. However, if you have a vision for your coffee shop don't compromise it. See if you can purchase the must-have furniture items and use thrift shops or antique stores for the rest. Remember, it's your shop so you can make the rules.
Create a Menu
If you're like me, then creating your menu will be one of the most exciting parts of opening a coffee shop. Figuring out the specialty drinks, the hearty items, and snacks will use creativity and taste buds. When you're in the process of creating your menu, it may be helpful to take a look at other coffee shop menus for inspiration. For example, you know that you'll want to include classic coffee drinks. Classic drinks to include on your menu are:
Affogato
Cafe Americano
Cafe au lait
Cafe Breve
Cafe Cortado
Cafe Latte
Cafe Mocha
Cappuccino
Cold Brew
Drip Coffee
Espresso
Flat White
French Press
Frappe
Macchiato
Pour-Over Coffee
However, you also might want to expand your offerings for people who don't drink coffee. You might have green tea lattes or local kombucha. You might also include ciders and hot chocolate. It's up to you. You'll likely gather some data from your market analysis about what drinks you should provide. Pay attention to the suggestions. Remember, you want to cater to your target audience but also stay true to your vision. This is especially true for small towns where people's tastes may be local ones. You may not want to bring in more complicated "big city" drinks to a small town that may prefer smaller sweet or blended drinks. Make sure you know the "vibe" your small town is looking for in regards to their drink preferences.
In addition to the drinks, your menu will likely include food. This is where your other research will come into play. If you decide that your business should outsource food, you'll need to work with local vendors to create your food menu. If you want to make food in-house, you'll be able to call the shots on what items you include in your menu. Make sure you are conscious of your budget though. Including food that costs too much to prepare can negatively impact your bottom line. Start your menu out on the lighter side and add more hearty fare as you go. Also, make sure that if you are making food at your location that you have the proper food permits and equipment to be preparing and serving food. Most towns require a three basin sink as well as popper drainage at a minimum if you plan on preparing hot food at your location.
After deciding what you want to include on your menu, you'll need to make a decision. Are you going to outsource the creation of the menu? Or are you going to create it yourself and send it to a printer. If you fancy yourself "creative" and want to have a lot of input on the design, I'd create the menu in-house and send it for printing. However, if you feel comfortable paying a graphic designer to create your menu then go for it. This will save you a lot of time and guarantee that the menu has a quality design. Another benefit is that you can have the designer make edits if necessary. Remember your audience. A small-town audience might prefer an understated menu or even a handwritten menu. Don't be too flashy but give your customers quality.
Hire Staff
Hiring the right staff for your coffee shop can be a little tricky. You'll have to keep your target audience in mind when deciding who you hire. If you plan to keep the atmosphere casual you might be willing to hire some high school students. However, if you find that your area is more of a hodgepodge of people, you may hire people of different ages and backgrounds.
You may find that some people with full-time jobs are interested in working part-time at your shop. If possible, be flexible on this aspect. An aspect that you must stress is customer service. Make sure that everyone you hire can work well with others, has a positive demeanor, and is open to small talk with customers. Staff at a coffee shop generally see the same customers over and over. Stress the importance of remembering your regulars' orders.
Also, focus on creating an atmosphere that is welcoming to regulars and newcomers alike. Although you'll be located in a small town, you'll need to be willing and able to welcome people outside of the community.
Check out our start up tips HERE.
Market Your Shop
Marketing a business is essential for bringing in customers. Generally, marketing takes place in a variety of ways. You can use social media, print media, commercials, and sponsorships. In a small town, you might want to figure out which type of marketing works best for your target audience. If you're focused on young people, using platforms like Instagram and Tik Tok might be useful.
Creating a business page on Facebook could target a wide range of adults. For print media marketing you could contact your local newspaper or town bulletin and pay for advertising. If the paper and bulletins are read by a large number of citizens in your town, it may be a useful format for advertising.
Commercials could be useful but may not be extremely necessary for a small town. If you'd like to bring in customers from slightly outside your area, a commercial could be useful. In my opinion, sponsorships are a great idea for marketing in a small town. You could put your business name on annual community events, high school sports events, and even initiatives put on by the local government. It pays to be creative and to be open to a variety of different options when marketing in a small town.
Starting a coffee shop in a small town will take some planning, ingenuity, and perseverance. But, if you follow the steps included here you will start on the right foot. Be open to possibilities and follow your vision.
Frequently Asked Questions
How much money do you need to start a coffee shop?
To start a sit-down coffee shop you'll likely need a minimum of $80,000. However, the cost could be as much as $300,000. How much you'll need depends on your proposed size and offerings.
To learn more on how to start your own coffee shop checkout my startup documents here
Please note: This blog post is for educational purposes only and does not constitute legal advice. Please consult a legal expert to address your specific needs.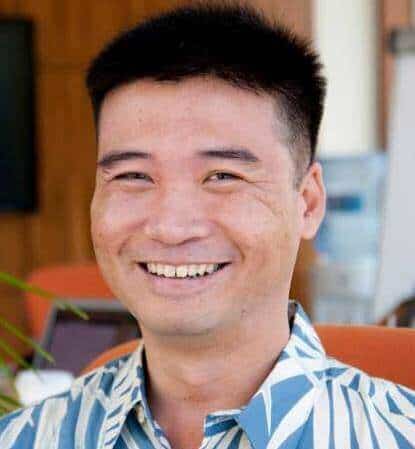 Hi! I'm Shawn Chun
My adventure in coffee began when I first launched my first coffee shop back in the early 2000s. I had to figure out so many things on my own and to make it worse within 2 years of opening two large corporate coffee chains moved in just blocks away from me!
As I saw smaller and even some larger coffee shops in the neighborhood slowly lose customers to these giant coffee chains and slowly close up shop, I knew that I had to start getting creative…or go out of business.
I (like you may be) knew the coffee industry well. I could make the best latte art around and the foam on my caps was the fluffiest you have ever seen. I even had the best state-of-the-art 2 group digital Nuova Simonelli machine money could buy. But I knew that these things alone would not be enough to lure customers away from the name brand established coffee shops.
Eventually, through lots of trial and error as well as perseverance and creativity I did find a way to not only survive but also thrive in the coffee/espresso industry even while those corporate coffee chains stayed put. During those years I learned to adapt and always faced new challenges. It was not always easy, however, in the end, I was the sole survivor independent coffee shop within a 10-mile radius of my location. Just two corporate coffee chains and I were left after that year. All told the corporate coffee chains took down over 15 small independent coffee shops and kiosks and I was the last one standing and thriving.
Along the years I meet others with the same passion for coffee and I quickly learned that it is not only "how good a barista is" that makes a coffee shop successful, but the business side of coffee as well.
Hence why I started this website you are on now. To provide the tools and resources for up and coming coffee shop owners to gain that vital insight and knowledge on how to start a coffee shop successfully.
Stick around, browse through my helpful blog and resources and enjoy your stay! With lots of LATTE LOVE!
Shawn