The smell of freshly brewed coffee and the hum of conversation are synonymous with a bustling coffee shop. An amazing coffee shop has both great drinks and a welcoming space. But before you can get caught up in aesthetics and menu creation, you'll need to do the administrative tasks necessary to start your business. These tasks aren't necessarily glamorous. But, they are key. If you want to start a coffee shop in California, you've come to the right place. Here, I'll discuss the steps you need to take to get started. I'll also go into detail about each of those steps so that you are well informed. Let's get started.

To start a coffee shop in California you will need to:
Choose a Name for Your Coffee Shop
Create a Business Plan
Register Your Business Entity
Secure Financing
Pick a Location
Apply for California Licenses and Permits
Address Employer Responsibilities
If you follow these steps, you'll be on your way to owning a successful coffee shop in California. Now we can get into the details.
Choose a Name for Your Coffee Shop
Planning to start your own coffee business can be tedious. But one of the most popular starting tasks is choosing the right name. Once you have the name selected, you can focus more on the necessary details. However, choosing a name will energize you to keep moving to the next steps. Here are some of my favorite ways to start brainstorming business names:
Make a list of keywords that describe your business
Use online business name generators
Enlist your friends and family to brainstorm name ideas with you
Do a domain search
Each of these techniques can put you on the right track. My favorite one is to use online business name generators. Name generators use algorithms to come up with names that you might not normally think of. To make the most of this resource you must think of keywords that you want to fit your business. The name generator then does the rest.
In addition, having your friends and family assist can make the process more fun. You'll get a variety of perspectives and you'll have people you trust support or veto your ideas. It'll likely get them excited about the prospect of you starting your business as well. Most business owners need a lot of support when they are first starting. Having your family and friends on board, in the beginning, will be immensely helpful in the future. Finally, doing a domain search will be helpful if you decide to have a business website. While doing a domain search you can see if someone else has already picked your business name. If so, you can rule it out immediately and move to the next one on your list. Once you decide on your name, you can then head back to the internet to secure your domain.
Create a Business Plan
A business plan is essential for a new business. It will help you better understand the market you'll be operating in and the client base. It will also help you when you are in the process of securing funding. To make a great business plan you'll need to include the following:
An executive summary
Company description
Market analysis
Organization and management
Service/product
Funding requirements
Final projections
While creating your business plan, keep in mind that you are making educated guesses. Since you haven't opened the coffee shop yet, you won't necessarily be aware of every financial detail. That's ok. Start with what you can effectively research and then expand. You want to make sure you aren't casting too wide of a net in your projections. Doing this could hurt your bottom line. To ensure that your business plan is detailed enough, have a few trusted advisors look it over. They should be able to understand your client base, your financial needs, what your services and products are, and what you foresee in terms of profits.
Since you're starting a coffee shop, you'll be able to talk about your products. Possibly the source of your coffee and any roasteries you may do business with. This research will be extremely important to demonstrate what you know about starting your business. The more detailed you are the better. You'll also need to be able to answer more targeted questions when you are trying to secure funding.
Register Your Business Entity
Now that you have named your coffee shop and come up with a business plan, you'll need to complete some paperwork for the state of California. To do business in the state of California, you must register with the California Secretary of State's Office. You'll likely be registering your coffee business as a limited liability company or LLC. To make the filing move faster, you can use the online portal at https://www.sos.ca.gov/business-programs/business-entities/forms/. On this site you'll see all the documents you'll need. When submitting your application online, make sure it is in PDF format, that the file isn't more than 10MB, and that the file is not password protected. If you decide to file your business entity in person, you'll be able to find the correct forms on the site listed above. However, you will need to submit your printed paperwork to the Secretary of State office closest to you.
Secure Financing
Now that you've done the necessary paperwork to register your coffee shop business in the state of California, you'll likely need to secure financing. Securing financing is critical for a small business. Especially if it is your first time starting a business. You'll need to come prepared with your business plan and with a thorough understanding of your business model, opportunities for growth, and potential challenges. Your coffee shop business has a variety of ways to go about securing financing. Some of them include:
Bank loans
Small Business Administration (SBA) loans
Grants
Friends and Family
Crowdfunding
As you can see, there are a variety of ways to secure funding for your coffee shop. Bank loans are the most difficult type of financing to secure. This is because the requirements are lengthy. They include needing excellent credit and demonstrated profitability. If you haven't yet started, then you likely won't have the demonstrated profitability.
The Small Business Administration offers loan programs for business owners specifically. The SBA doesn't provide the loans but they provide support by guaranteeing a percentage of the loan. Some of the SBA loan programs include:
SBA 7(a) Loans
SBA Microloans
SBA 504 Loans
Disaster Loans
Each of these options has its specific criteria. To learn more about them, visit this website https://www.sba.gov/funding-programs. To apply for these opportunities, your business must meet the following eligibility criteria:
Your business must be for-profit
Must do business in the United States
Have invested equity
Has exhausted all other financing options
Grants are available to small businesses through a variety of means. They could be available through nonprofit organizations in your area. Or they could be connected to your chamber of commerce. In California, CalChamber is the largest chamber of commerce in California. They work with over 40,000 professionals throughout the state. You can visit their website here: https://www.calchamber.com/. Stay up to date on opportunities by scheduling a meeting with an advocate. Gaining membership to your chamber of commerce will increase your access to a variety of resources.
Your friends and family can serve as a source of funding for your business. People often get financial support from their parents or grandparents to start their own business. If you can pitch your business to a bank you can do the same for your family. They may be interested in investing in your dream. Allow them to do so. Make sure that when you give your presentation you remain professional. Just because they are your family doesn't mean they won't have any doubts about your business.
Finally, you can secure funding through crowdfunding services. Crowdfunding is a form of fundraising where many people can donate to your business instead of just a few. For their donations, they receive equity in your business. Many websites help you to find a large number of investors. Some of them include:
Wefunder
GoGetFunding
SeedInvest
Indiegogo
Pick a Location
Picking a location is also one of the most fun aspects of starting a coffee shop. The location has the power to make or break your business. To determine the best places to start your business you should do some research. Think about the kind of customer you want to target. How much money will this potential customer spend on coffee? Are they interested in lingering in your shop or are they more of a get-it-and-go crowd? If you know how much your potential customer will spend on coffee, then you'll need to gather data on neighborhood income. If you want to make an extremely accessible coffee shop, then you may want to pick a location that has been underserved by businesses like yours. If you are interested in catering to an already avid coffee-drinking population, the location will be different.
Once you narrow down your location options by your preselected criteria, you can make your choice. It will be helpful to have some market analysis done on the neighborhood as well. The more you know, the better. Visit this site https://www.neighborhoodscout.com/ca for some details on neighborhoods in California.
Apply for California Licenses and Permits
To apply for all of the necessary licenses and permits in California you'll need to connect with the California Department of Tax and Fee Administration. You can access their website here: https://www.cdtfa.ca.gov/services/. On the site, you'll be able to answer quick questions to help you to determine your necessary forms. You'll return to this site to pay taxes and to secure all of the necessary legal permits for operating your business in California. As you will be operating a coffee shop, you'll be directed to the forms for selling services and goods.
More start up tips HERE.
Address Employer Responsibilities
California has specific employer responsibilities that you'll need to fulfill if you plan to hire employees. And let's face it, you'll need to hire employees. A well-run coffee shop will need great baristas and managers. In California, employers will need to manage payroll taxes. They will also be responsible for responding to unemployment claims. To get more details on employer responsibilities, visit https://edd.ca.gov/employers.htm. If you have detailed questions, definitely reach out to them for help.
Starting a coffee shop is exciting. If you pay attention to the steps included here, you'll start on the right track. Be sure to visit the sites included for more information about California's rules and regulations for businesses.
Frequently Asked Questions
How much money does it take to start a coffee shop in California?
To start a coffee shop in California you should secure $300,000 in funding. This amount should give you enough to secure a location, equipment, and other immediate needs.
To learn more on how to start your own coffee shop checkout my startup documents here
Please note: This blog post is for educational purposes only and does not constitute legal advice. Please consult a legal expert to address your specific needs.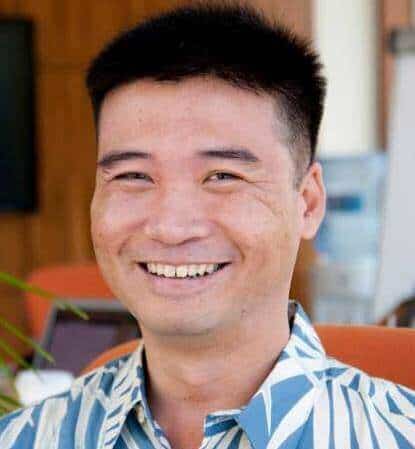 Hi! I'm Shawn Chun
My adventure in coffee began when I first launched my first coffee shop back in the early 2000s. I had to figure out so many things on my own and to make it worse within 2 years of opening two large corporate coffee chains moved in just blocks away from me!
As I saw smaller and even some larger coffee shops in the neighborhood slowly lose customers to these giant coffee chains and slowly close up shop, I knew that I had to start getting creative…or go out of business.
I (like you may be) knew the coffee industry well. I could make the best latte art around and the foam on my caps was the fluffiest you have ever seen. I even had the best state-of-the-art 2 group digital Nuova Simonelli machine money could buy. But I knew that these things alone would not be enough to lure customers away from the name brand established coffee shops.
Eventually, through lots of trial and error as well as perseverance and creativity I did find a way to not only survive but also thrive in the coffee/espresso industry even while those corporate coffee chains stayed put. During those years I learned to adapt and always faced new challenges. It was not always easy, however, in the end, I was the sole survivor independent coffee shop within a 10-mile radius of my location. Just two corporate coffee chains and I were left after that year. All told the corporate coffee chains took down over 15 small independent coffee shops and kiosks and I was the last one standing and thriving.
Along the years I meet others with the same passion for coffee and I quickly learned that it is not only "how good a barista is" that makes a coffee shop successful, but the business side of coffee as well.
Hence why I started this website you are on now. To provide the tools and resources for up and coming coffee shop owners to gain that vital insight and knowledge on how to start a coffee shop successfully.
Stick around, browse through my helpful blog and resources and enjoy your stay! With lots of LATTE LOVE!
Shawn