Starting a coffee shop in the Big Apple can be an especially exciting business prospect, where it seems like the coffee business is booming. According to the Wall Street Journal, the number of coffee shops in New York City alone rose to 3,890 in the period between March 1, 2017, and March 1, 2020. With all of these cafes and coffee shops opening in New York, what's stopping you from taking a slice of what do Big Apple has to offer? Better yet, how do you open up a coffee shop in New York?
To start a coffee shop in New York, the first step is to do your research. Secondly, you are going to have to develop a concept. Next, you will have to plan a budget and write a business plan. Developing a menu for your coffee shop should follow. Then, you will have to choose a location. Now, you will have to form an entity and choose a name for your shop. Next, get a Certificate of Authenticity from the state, and make sure that you have all of the licenses and permits needed in New York. The last step should be to hire your staff.
Do Your Research
This is the first, and possibly the most important, step in opening your coffee shop in York. In any business, you must do your research so that you know what you are getting into before you start. There are certain things that you should be aware of, such as how much it is going to cost to open your shop and what equipment you will need. While this may not be the most fun and exciting step, it is the most essential for your coffee shop's success. I find that it helps to think of this step as studying for a test that you cannot afford to fail.
Develop Your Shop's Concept
Another step back is necessary for opening a coffee shop is to develop a concept for your shop. This step is when you decide what kind of coffee shop you would like to open. Think about the type of atmosphere you would like to create in your shop. Do you want a small coffee house, a cafe, or a full-blown coffee shop? The concept that you developed for your shop will play a significant role in developing the atmosphere you want to create. Your coffee shop's concept is its identity. I suggest thinking carefully about this matter, as this will be what your coffee shop is known for from this point forward.
Plan Your Budget
Once you have developed the concept for your coffee shop and have done your research on how much it costs to own a shop, it's time to put that research to use by planning a budget. A budget is an often overlooked aspect of starting a business. However, this could be a tremendous mistake. It is crucial to have a plan in place that dictates how much your coffee shop will spend monthly. While planning your budget, make sure to include expenses such as maintenance and upkeep. Developing and adhering to a budget is essential to the survival of any business. It's a relatively simple concept. You cannot spend more than you make.
Choose Your Shop's Location
Your coffee shop's location is quite possibly the most important factor in its success. Choosing a bad location can sink your coffee shop. Remember to keep this in mind while you are trying to choose the perfect location for your business. While we may all be aware that a premium location will come at a premium price, you mustn't choose your coffee shop's future location solely based on the monthly mortgage or rent. By doing this, you are handicapping your business before you open the doors. Real estate in New York can be quite pricey, but I'm sure that you will be able to find a location that speaks to both your heart and your wallet.
Form an Entity
This is the step in which the possibility of owning your own business starts to become a reality. This is where you choose a name for your coffee shop and register your business. You will also have to choose a legal structure for your coffee shop. This means that you are going to have to decide if you want your business to be a corporation or an LLC. Luckily, the NYS Business Wizard can provide you with all of the information you need to make an informed decision regarding your coffee shop. This website also gives you the option of filling out the forms electronically, which is an added bonus.
Get All Required Permits and Licenses
When you own a coffee shop, there are certain licenses and permits that you will need to conduct business. New York has its own set of permits and licenses that your coffee shop will need besides the standard licenses and permits required throughout the country. Let's start with basic permits and licenses that are required to own a coffee shop across the United States. According to the website Dream A Latte, here are the basic permits and licenses required to own a coffee shop anywhere in America:
Business License
Employer Identification Number (EIN)
Department of Revenue Retail Sales Tax License
Certificate of Occupancy (Building Permit)
Retail Food Establishment License
Liability Licenses
In addition to the basic permits and licenses that are required to open a coffee shop, you will also have to have certain permits and licenses to do business in the state of New York. It is also important to keep in mind that if you have more than one location, each location will need a separate license. According to the New York Health Department, you are going to have to have a New Food Services Establishment Permit if you plan on serving food on the premises. Finally, you will have to obtain a Certificate of Authenticity for your shop if you wish to conduct business in New York.
Write Your Business Plan
Any well-run business will have a solid business plan in place. Your coffee shop should not be any different. A well-written business plan is the backbone of any successful business. This step is where you get down to brass tacks and decide how your coffee shop is going to be run. According to the Small Business Association, your coffee shops business plan should include a combination of the following items:
Executive summary
Company description
Market analysis
Organization and management
Service or product line
Marketing and sales
Funding request
Financial projections
Appendix
Keep in mind that a business plan is a roadmap to success. It will point you in the direction you will need to go for your coffee shop to be successful. Without this map, you may have an idea of where you want to go, but you will have no idea how to get there. Although you may be tempted to stray from the plan at times, it's important to stick with it and remember why you wanted to open a coffee shop in the first place.
Learn more about creating a business plan HERE.
Develop a Menu
Once you have done all of the tedious work involved in the previous steps, it is
time to get to the fun part of opening a coffee shop. Developing and designing a menu is the step in which the vision you have had of opening your shop becomes much more tangible. Making decisions as to which foods and coffee-based beverages your establishment will serve will make you that much more excited about your grand opening. This is where you can see all of your hard work starting to pay off when your customers are enjoying a beverage or a snack from a menu that you designed and implemented yourself.
Hire Your Staff
While the prospect of sifting through applications and resumes may not sound particularly exciting, getting your staff in place is going to be essential to the success of your coffee shop. There is an old saying that says, "A business is only as good as its employees." A bad employee can act like cancer, eating away at the atmosphere that you have strived so hard to create. This is especially true for small businesses like your coffee shop. Just remember that while this aspect of opening your shop may be somewhat tedious, your reputation as a business owner and a member of your community will be at risk. So will the success of your coffee shop.
Conclusion
In conclusion, opening a coffee shop in New York will be an exciting business venture that can put you on a path to success if it is done correctly. As is the case with any coffee shop, there are certain steps that you are going to have to follow if you want your shop to be a success. While the initial steps may not be all fun and games, I can assure you that the hard work will be well worth it. Remember that if you do your research; develop a concept for your coffee shop; plan and adhere to a sensible budget; carefully choose a great location; form an entity; get all of the necessary permits and licenses; write a solid business plan; develop and Implement a great menu, and hire a fantastic staff, your coffee shop will be the toast of New York.
Frequently Asked Questions
What is the difference between a coffee shop and a cafe?
Coffee shops and cafes will have a slightly different atmosphere from each other. Both types of establishments usually serve coffee. However, the biggest difference between a coffee shop in a cafe is that cafes typically serve meals, while coffee shops generally serve snacks such as muffins, scones, brownies, shortbread, and cake.
How much does it cost to open a coffee shop?
If you are going to open a standalone brick-and-mortar coffee shop, you are going to need to invest approximately $250,000 to $300,000. While this may initially seem costly, buying into an established franchise or a brand-name coffee shop is generally more expensive. These usually cost anywhere from $500,000 for a franchise shop. Brand-name coffee shops can cost almost $1,000,000 to buy into the name.
To learn more on how to start your own coffee shop checkout my startup documents here
Please note: This blog post is for educational purposes only and does not constitute legal advice. Please consult a legal expert to address your specific needs.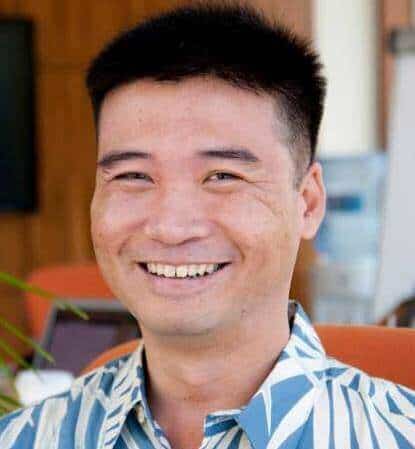 Hi! I'm Shawn Chun
My adventure in coffee began when I first launched my first coffee shop back in the early 2000s. I had to figure out so many things on my own and to make it worse within 2 years of opening two large corporate coffee chains moved in just blocks away from me!
As I saw smaller and even some larger coffee shops in the neighborhood slowly lose customers to these giant coffee chains and slowly close up shop, I knew that I had to start getting creative…or go out of business.
I (like you may be) knew the coffee industry well. I could make the best latte art around and the foam on my caps was the fluffiest you have ever seen. I even had the best state-of-the-art 2 group digital Nuova Simonelli machine money could buy. But I knew that these things alone would not be enough to lure customers away from the name brand established coffee shops.
Eventually, through lots of trial and error as well as perseverance and creativity I did find a way to not only survive but also thrive in the coffee/espresso industry even while those corporate coffee chains stayed put. During those years I learned to adapt and always faced new challenges. It was not always easy, however, in the end, I was the sole survivor independent coffee shop within a 10-mile radius of my location. Just two corporate coffee chains and I were left after that year. All told the corporate coffee chains took down over 15 small independent coffee shops and kiosks and I was the last one standing and thriving.
Along the years I meet others with the same passion for coffee and I quickly learned that it is not only "how good a barista is" that makes a coffee shop successful, but the business side of coffee as well.
Hence why I started this website you are on now. To provide the tools and resources for up and coming coffee shop owners to gain that vital insight and knowledge on how to start a coffee shop successfully.
Stick around, browse through my helpful blog and resources and enjoy your stay! With lots of LATTE LOVE!
Shawn