Starting a business and being your own boss is the essence of the American Dream. Deciding on what type of venture to pursue and how to get started can feel like a nightmare.
Is a cafe a good business to start? They are certainly very popular places to enjoy a quick and simple meal or a great cup of coffee. Starting a cafe business can be a great way to enter the realm of the restaurateur without the headaches of opening and operating a full-fledged restaurant.
Competing with cafe chains like Starbucks and Panera Bread may sound impossible. However, it is often the small scale independently-owned cafes that stand out among the conglomerate of eateries available.
Cafes Evoke a Sense of Community
Restaurants are identified by the food they serve. People go to a seafood restaurant when they want seafood. They don't go to a burger joint and wonder why they can't get a lobster. Cafes, on the other hand, build recognition from something much different than mere food and drink.
Cafes take the essential elements of life, energy, and emotion, and weave them together to create a moment of utopia. They forge an escape from the mundane to a place that brings us back to our core. A place that creates a sense of belonging on a more spiritual level.
Every aspect of the cafe's environment is selected with purpose and forethought. Each furnishing and color choice is determined with the same goal in mind. A cafe strives to foster a sociable location that feels more like home.
A cafe is a good business to start if you start it for the right reasons. Building something bigger than yourself with an end goal of improving the world around you is serious work. Starting a cafe that inspires customers to be their best is certainly a step in the right direction.
ABCs of Cafe Success
Statistics indicate that the percentage of cafes that fail within their first year of business is upwards of 60%. Reasons for having to close their doors include lack of experience, insufficient business funds, and an inadequate business plan. In the highly competitive food service industry, being successful requires more than just a great idea.
Most people know that the location of the business is often a key component to its ability to succeed. However, there are numerous instances of business failures occurring in what are otherwise prosperous locations. Likewise, there is an abundant number of off the beaten path cafes that have been able to flourish despite their location.
What can you do to beat the odds of failure and turn your dreams of cafe success into a reality? The first step to succeeding in any business is the proper planning of the venture you have envisioned. This is especially true for entrepreneurs looking to start a new business from scratch.
Beyond the business plan basics, plotting out a map for a successful cafe requires addressing three major components, ambiance, budget, and customer satisfaction. These elements of your business will ultimately play a major role in the level of success the cafe obtains. Failure to devote effort towards any of these aspects is likely going to result in becoming another broken dream.
A is for ambiance
First impressions have a lasting effect which is why the look and feel of your cafe are extremely important. The ambiance of your cafe is what customers are going to notice first when they walk through the door. Positive energizing feelings inspired by the inviting atmosphere is what will keep them coming back.
Elements of ambiance
Color affects mood
The color palette for your cafe is a direct reflection of your brand and should be chosen accordingly. Start by defining the customer demographic your business intends to serve. Who's needs will your cafe meet? Once you have a clear picture in mind of your typical customer then you will be able to lock in on the mood your cafe needs to evoke.
Is the clientele you want to serve high energy, passionate individuals who are fast-paced and on the move? Or do they prefer low-key and soothing serenity where they can refresh their spirit? Do you want to elicit feelings of vitality, enthusiasm, and spontaneity? Or is your cafe geared towards a sense of creative calm and security?
Choosing the right colors involves a deeper understanding of what colors symbolize as well as the subconscious effects they ignite. The differences between warm and cool colors, both visually and psychologically, are as varied as the difference between day and night. Also, knowing the effects of color saturation will guide your decisions on accent colors that complement the dominant color scheme you choose.
Aroma and textures stir memories
Smells are the invisible element of ambiance that can have the biggest impact on a customer's experience. Whether they are scents wafting out from the kitchen or the lingering perfume of the leather chairs, fragrances have an altering effect. This is, in part, due to aromas having a strong connection to our memories.
Both good and bad smells are at play in the foodservice industry. As such, they must be carefully controlled and properly balanced as to not be overwhelming. The near-impossible factors, however, are the individual sensitivities to smells and negative associations some people may have to particular scents.
For instance, vanilla is a popular scent that people associate with softness, warmth, and security. I, on the other hand, despite the smell of vanilla as it triggers the feeling of nausea upon entering my delicate nose. For this reason, the smells aloft in your cafe must be mild and complementary to one another.
Textures of the furnishings and surfaces have several ways they can influence the ambiance of your cafe. Both a visual element and tactile, the feel of fabrics and natural elements like wood, paint crisper memories. Much like how I'll never forget the grip of faux leather upon the back of my thigh as my leg peeled free from the chair.
Choosing the upholstery for your cafe furniture needs to take into consideration the durability of the desired fabric. You must also question how well it repels food stains and odors from both mess-making and the cleaning products used on them. Most importantly, the comfort of your customer should be the reason you make the right choice of material.
Surfaces of tables and countertops in a cafe will experience a constant barrage of human interaction. With all of that traffic of food prep and spills comes the need for frequent cleaning and disinfecting. Investing in durable and easy to clean surfaces will ensure guests remember how great the food was and not how tacky the tabletop felt.
Lighting can help or hinder
Proper use of lighting can be the difference between a serene, cozy experience and a dark, dreary encounter. Natural lighting is ideal for its radiance as well as the efficiency it provides. But the need for artificial light when the sun can't shine factors into your cafe's needs and floor plan.
The mood of your business is enhanced by the use of proper lighting both in its color and in its intensity. High energy requires brightness and shimmer that simulates movement and action. Calmer ambiance needs softer lighting of cool blues and greens, symbolic of safety and spirituality.
Lighting arranged improperly can create an array of problems. Not enough light and the customers are in the dark. Too much light, whether it be from the sun streaming in or a badly placed lamp, can become blinding. Creating the right balance of brightness will also be dictated by the colors you chose for furnishings and decor.
Music regulates energy
Life has a rhythm and music is the language in which it speaks. What message does your brand send to your customer? Talk to them in a way that reaches their essence of being to verbalize your kindred spirit.
Music gives you the ability to connect with customers on a level that is more meaningful and memorable. Songs are ways in which we express who we are and how we feel without the need for words. Connecting with your customer through music provides a more intimate and long-lasting relationship.
Spatial relationships define sociability
Entering a new place of business for the first time can be disorienting to some individuals. By creating a layout that is both welcoming and clearly mapped out, customers won't feel lost. Defining spaces to accommodate the social scene you seek to create is accomplished through both the scale of the chairs and tables as well as the amount of space around them.
Sociability is characterized by the size of the furniture and how far apart the pieces are arranged. How the furniture is arranged affects social interactions. In other words, how much your customers mingle and interact depends on their proximity to each other. What you choose for seating will set the stage for how your patrons engage with one another.
Are the tables situated in a way that welcomes conversations with strangers? Or is the design catering to small groups of seclusion with the feel of privacy within a crowd? Small couches and chaises paint one picture while high boy tables and barstools are completely different in mood and manner. The floor plan of your cafe will lead your guests to a clearly marked destination.
B is for Budgeting
Profits, losses, and operating costs are terms every cafe owner must wield with proficiency to succeed. Simply put, a business has to make more money than it spends if it plans to stay open for any length of time. Without a profit, the cafe will eventually run out of money to spend on being in business.
Plotting out a cafe's spending plan begins with establishing the amount needed for start-up costs. Expenses include:
Purchase or lease of a building
Insurance
Licensing fees
Foodservice equipment
Furnishings
Operating costs are the next type of business expense that requires thorough research and planning. Some of the cafe's monthly operating expenses remain constant such as the lease and insurance. Other expenses fluctuate throughout the year, like utilities and product supplies.
Advertising is another operating cost that a cafe owner must incorporate into the budget if they want to do well. How will anyone know where to find you if you don't tell them where you are? And for that matter, why would they want to find you if they don't know who you are? These are the questions that spawned advertisements.
Learn more about budgeting HERE!
C is for Customer Satisfaction
Attracting new customers will always be an aspect of almost any business and a cafe is no exception. The real hard work comes in maintaining the relationship with the customers you have enchanted. Nothing will kill a cafe faster than the dissatisfaction of the primary demographic, your regulars
Bad customer experiences often resonate much louder when they occur in small businesses like cafes. This is primarily because of the more intimate relationship a customer has developed with their favorite cafe. A negative encounter feels more personal because of that subconscious spiritual connection the customer felt before the unpleasant incident.
Meeting the needs of a customer is what a business is intended to do. Cafes are a special kind of business that can feed the body while revitalizing the mind and spirit. They are an opportunity to inspire others through a greater understanding of who we want to be. Cafes bring people together.
Frequently Asked Questions
What type of food is typically served in a cafe?
Cafe menus subsist of breakfast items, pastries, soups, salads, sandwiches, and desserts. Most will have a common theme throughout. Beverages usually consist of juices and coffees. Cafes with evening hour activities obtain liquor licenses to serve beer and wine.
Will opening a cafe make me rich?
That all depends on what you define as being rich. Financially speaking, it is unlikely a cafe will make you a millionaire. The average independent cafe makes an income of only 2.5% of gross sales. If however, you define wealth to be an enriching career environment that affords you the lifestyle you want to live and be happy, then a cafe could be the right path to take.
To learn more on how to start your own coffee shop checkout my startup documents here
Please note: This blog post is for educational purposes only and does not constitute legal advice. Please consult a legal expert to address your specific needs.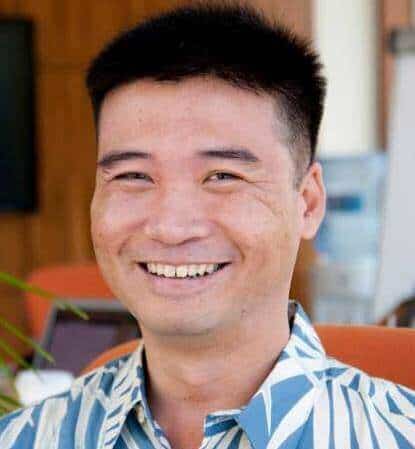 Hi! I'm Shawn Chun
My adventure in coffee began when I first launched my first coffee shop back in the early 2000s. I had to figure out so many things on my own and to make it worse within 2 years of opening two large corporate coffee chains moved in just blocks away from me!
As I saw smaller and even some larger coffee shops in the neighborhood slowly lose customers to these giant coffee chains and slowly close up shop, I knew that I had to start getting creative…or go out of business.
I (like you may be) knew the coffee industry well. I could make the best latte art around and the foam on my caps was the fluffiest you have ever seen. I even had the best state-of-the-art 2 group digital Nuova Simonelli machine money could buy. But I knew that these things alone would not be enough to lure customers away from the name brand established coffee shops.
Eventually, through lots of trial and error as well as perseverance and creativity I did find a way to not only survive but also thrive in the coffee/espresso industry even while those corporate coffee chains stayed put. During those years I learned to adapt and always faced new challenges. It was not always easy, however, in the end, I was the sole survivor independent coffee shop within a 10-mile radius of my location. Just two corporate coffee chains and I were left after that year. All told the corporate coffee chains took down over 15 small independent coffee shops and kiosks and I was the last one standing and thriving.
Along the years I meet others with the same passion for coffee and I quickly learned that it is not only "how good a barista is" that makes a coffee shop successful, but the business side of coffee as well.
Hence why I started this website you are on now. To provide the tools and resources for up and coming coffee shop owners to gain that vital insight and knowledge on how to start a coffee shop successfully.
Stick around, browse through my helpful blog and resources and enjoy your stay! With lots of LATTE LOVE!
Shawn