Coffee is an essential part of most people's daily lives.  Whether they need that cup of joe to get them going in the morning, or just need a quick pick me up in the afternoon.  Part of many individuals' routines consists of visiting cafes for a cup of coffee or a small meal. If you are considering starting a café you may be wondering:
Is it hard to run a cafe?
Even though it takes a lot of work and a dedication to run a cafe, if you have the key basics in places such as the right policies and procedures as well as the right equipment and staff, running a café can be something that can be done smoothly without too much difficulty.
There are two things to keep in mind when running a cafe.  They are the startup cost for a cafe and the day-to-day operations of the cafe. 
What does it take to operate a cafe?
There are day-to-day operations that you will need to have some sort of system for running your cafe.  These operations include an opening shop, closing duties, administrative tasks, and rush times.  
The opening shop is exactly what it sounds like, opening up the cafe and getting ready for those customers to start rolling in.  Some of these duties may include getting coffee to start brewing, baking fresh croissants, and making sure the correct amount of money is in the cash drawer.
Closing duties is not only closing up the cafe for the night but also getting the cafe prepped for the morning.  Some of these duties may include making sure all supplies are stocked, cleaning the cafe, making a list of items that the cafe may have run out of during the shift for the morning crew, and counting down the cash drawer to close out the pos system for the day. 
You will also have a few administrative tasks for your cafe.  These tasks may include handling human resources issues, handling payroll, paying vendors, and ordering supplies.  
Another thing to keep in mind is having the right policies and procedures in place to help your cafe operate smoothly.  As a cafe owner, your staff needs to be aware of your expectations.  Your expectations will come in the form of policies and procedures.  
One of your expectations may include uniforms and how they are worn, for example having your hair pinned back or having your shirt tucked into your pants.  You may also decide to have a points system to encourage your staff to be to work on time or be customer and quality-focused.
Because a cafe is under the restaurant industry, you will need to check your local, state, and government regulations to make sure that your cafe is operating within the required standards.
Your procedures will include everything that you expect your employees to follow or due throughout their shift.  These will include procedures that are expected by the department of health since you will have to pass a health inspection regularly.  For example, you may have a procedure that explains why and how your staff should clean.
Most importantly, there will be rush times.  There will be that morning rush when your customers are coming in trying to get to work, there will be that afternoon rush for when students get out of class, and there will be an evening rush for those getting off work, 
work the night shift, or just need a little pick up to help them study for an exam. 
With that in mind, another aspect that will help you run a café smoothly is investing in the right equipment. You must look into the best and most importantly most reliable equipment you can afford. Other than having a good staff another part that may make running a café difficult is always having to repair or having your equipment out of operation. Remember your equipment is the lifeblood of your coffee shop. Make sure you invest in the most reliable espresso machine, grinder, and coffee machines you can afford. It will pay off in the long run and make running your café much easier. 
In the beginning, it may seem difficult to operate a cafe.  As time goes on and you can put a plan and system in place, it will get much easier with the day-to-day operations for your cafe. 
The Downside or Possible Difficulty in Running a Cafe
Even though running a cafe is a great investment, it will not become successful overnight.  It will take a lot of dedication and hard work.   
You will be forced at times to make difficult decisions, such as firing employees, disciplining employees, cutting back hours, or even changing vendors.  
You will need to handle all administrative tasks until you can hire someone to do the task.  This means that you will have to put in a lot of hours at the cafe until you have everything running smoothly.  Once you have someone who can handle the day-to-day administrative tasks, you will still need to go in and review things frequently.  Even though you have that help, you are still primarily the one responsible to make sure everything is done accordingly.  
As the cafe owner, you may get late-night emergency calls. This may require you to get out of your bed or cut your family time short to handle any emergencies that arise.  
Until you have your cafe up and running smoothly and making the profit that is needed, you may not be able to take vacations for a long time.  Also, there is a possibility that you may not get a paycheck at times. 
Overall running a café can be something that can be done with little difficulty if you hire the right staff and have the right equipment and systems in place. The key behind making a café run smoothly is investing in the right people, equipment, and procedures. 
Check out what you will need to start your cafe HERE.
Is it difficult to start a cafe?
To open a cafe, it will take some time and planning to make sure you have everything in order.  You will have startup costs, selecting the right location, interviews for job openings, and advertisements.
The startup cost can be extensive, so it is important to make sure you know your budget and you do all that you can to meet that budget.  A few areas that will affect your startup costs are equipment, supplies, licenses and permits, furniture, point of sale system (also known as pos system), and any possibly remodeling that needs to be done for the location.  
The most important aspect when it comes to startup cost is selecting the right location for your cafe.  Some factors that you will need to consider for selecting a location will be the competition in the area, do you want to serve a primarily business area or residential area, and do you plan to build a new building for your cafe or will you lease an available building/suite for your cafe.   
To open your cafe, you will need to have a staff.  You will need to do all the initial job interviewing until everything is up and running.  Once you have a management team, you can delegate your manager to interview candidates.  If your manager likes a candidate or two, then you as the owner can interview them a second time to make sure they are the best fit for your cafe team. 
Advertisement is very vital to get the name of your cafe out in the area.  If you are not creative, you will need to hire a sales team to help you promote your cafe.  If you are creative and/or tech-savvy you can use social media to your advantage.  For example, you can create a free FaceBook page that will allow you to add your menu, have an option for online orders, and make the community aware of any promotions and/or loyalty programs you will offer to your clients. 
Another option for advertisement is if you have the creativity to create your flyers, you can pass them out to people in a parking lot, leave them on counters at neighboring businesses if they are willing to network-market with you, or even place them on community bulletin boards.  If there is a neighboring university or community college, you can bring a few flyers to post around the school.  Offering them free wifi, will not only help them study but also help build your cafe clientele.
Ways to Minimize Your Startup Costs
To make things easier with your startup costs for your cafe, here are a few things that you can do to minimize your startup costs.  
The first thing to do is once you know which area you feel is the best for your cafe, you can look around to see if there is already a cafe that is selling their business.  This will give you the opportunity of purchasing everything in the cafe as well as possibly having an already put together staff. 
This will help you to eliminate the cost of the coffee and espresso machines, having to purchase a pos system, as well as having to purchase new furniture. Keep in mind even if you don't like the way it is designed, you can always change that up later on. 
If you are not able to purchase an already established cafe, you can find a place to lease, but you will want something that will not require a huge makeover to get your cafe up and running.
Deciding to lease space for your cafe, will mean you will need to purchase everything.  For the sake of budgeting, it is recommended that you keep an eye out for second-hand coffee machines and espresso machines.
Overall, it is not difficult to start a cafe. The main thing is to stick to your budget and make sure that you do your research for where you plan to have your cafe located. 
Frequently Asked Questions
Are there any skills that I need to have to run a cafe?
As a cafe owner, you will need excellent people skills, need to present leadership skills, and be able to work under pressure.  If you are passionate, you will be able to handle the pressure while being flexible and consistent.  
What is the average startup cost for a cafe?
The average startup cost for a cafe will be determined by the type of cafe you plan to have.  If you are wanting to have a sit-down cafe, you are looking at an average of $200,000 to $375,000 in startup cost.  If you plan to have a drive-thru cafe, you are looking at an average of $80,000 to $200,000 in startup costs.  If you decide to have a franchise sit-down cafe, you can pay up to $673,700 in startup costs.
Why is advertising so essential to the success of my cafe?
Advertising is vital to the success of your cafe because this is how you will get newcomers to come into the cafe and try your product.  Without advertising, you are just wishing people will come into the cafe.  Building your clientele will be through advertising and relationship building.
To learn more on how to start your own coffee shop checkout my startup documents here
Please note: This blog post is for educational purposes only and does not constitute legal advice. Please consult a legal expert to address your specific needs.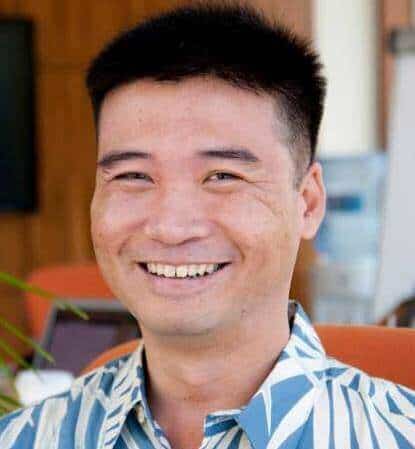 Hi! I'm Shawn Chun
My adventure in coffee began when I first launched my first coffee shop back in the early 2000s. I had to figure out so many things on my own and to make it worse within 2 years of opening two large corporate coffee chains moved in just blocks away from me!
As I saw smaller and even some larger coffee shops in the neighborhood slowly lose customers to these giant coffee chains and slowly close up shop, I knew that I had to start getting creative…or go out of business.
I (like you may be) knew the coffee industry well. I could make the best latte art around and the foam on my caps was the fluffiest you have ever seen. I even had the best state-of-the-art 2 group digital Nuova Simonelli machine money could buy. But I knew that these things alone would not be enough to lure customers away from the name brand established coffee shops.
Eventually, through lots of trial and error as well as perseverance and creativity I did find a way to not only survive but also thrive in the coffee/espresso industry even while those corporate coffee chains stayed put. During those years I learned to adapt and always faced new challenges. It was not always easy, however, in the end, I was the sole survivor independent coffee shop within a 10-mile radius of my location. Just two corporate coffee chains and I were left after that year. All told the corporate coffee chains took down over 15 small independent coffee shops and kiosks and I was the last one standing and thriving.
Along the years I meet others with the same passion for coffee and I quickly learned that it is not only "how good a barista is" that makes a coffee shop successful, but the business side of coffee as well.
Hence why I started this website you are on now. To provide the tools and resources for up and coming coffee shop owners to gain that vital insight and knowledge on how to start a coffee shop successfully.
Stick around, browse through my helpful blog and resources and enjoy your stay! With lots of LATTE LOVE!
Shawn