As one of the world's most favored drink and source of energy for students and employees alike, coffee continues to be an essential part of daily life. According to Business Insider, coffee is the second most sought-after commodity in the world, and its industry is worth over $100 billion.
So, what does the future look like for the coffee industry? And what does that mean for you? Well, for starters, it shows no signs of slowing down.
According to Mordor Intelligence the coffee industry is growing at a significantly large compound growth rate of around 5.5% through the forecasting period (2019-2024). And the most drastic growth is expected to occur in China and the United States.
Reference: https://www.mordorintelligence.com/industry-reports/coffee-market
Fun Fact: Coffee itself is almost exclusively produced in developing nations, with Brazil alone producing around 43.2 million bags of coffee per year, which is around 27% of the total bags of coffee produced globally each year.

Why is the coffee industry growing?
The coffee industry is growing because coffee has become a staple product in our lives, and there are a few reasons for this.
The first is that the main substance in coffee, caffeine, helps to get peoples' blood moving and makes them feel energized. Early morning workers or workers who work late nights usually rely on coffee to get them through their day.
The second reason coffee is in such high demand is because it's highly addictive. There are many chemicals that contribute to coffee's addictive properties, but caffeine is the main one. In fact, people can often go through caffeine withdrawals which can cause headaches and irritability.
Click here for more information on the relationship between coffee and caffeine withdrawals as well as its symptoms.
The last reason, and arguably an overlooked reason, for the coffee industry's growth is the fact that coffee itself has evolved into a social drink—much like alcohol. Thus, unexpectedly, people tend to congregate at locations that offer great coffee.
Cafés, coffee bars, and coffee houses are all great places to meet with friends or get work done. As more and more people start to rely on coffee to help them power through the day and as they start to view coffee shops as a place to gather socially, the coffee industry will continue to grow.
So, what does this mean for you?
Well if you're reading this article then you're most likely interested in the coffee industry and are possibly looking to start your own coffee shop or buy an existing franchise. If that's the case, then you've come to the right place.
In this article we're going to go over a few types of coffee businesses you can start and also some of the key tips/steps needed to set up each of them.
Types of Coffee Businesses
Cafés
Coffee Stand
Retail Coffee Shop

Cafés
Opening up your own café is not cheap or easy—it can cost anywhere from $200,000-$400,000. But if done correctly, it can be a very lucrative and fulfilling business. Here our top 3 tips to running a successful café:
Find a good location that has decent rent
Finding a great location is crucial to channeling customer traffic to your shop and generating profit for your business.
Coffee shops are notorious for being ideal places to socialize with friends or to pass the time surfing the web while enjoying a nice beverage or snack.
There are many types of places to consider when looking for where to open a coffee shop. Ideally you want a place that has high traffic and ease of access. Malls and other high traffic locations such as college campuses provide a constant stream of young, caffeine-driven customers.
Create a modern and relaxing atmosphere
As a café owner, you can be in a location where you're right next to a college campus or another area that is in the middle of high traffic; however in order to ensure that your customers not only stay but also return, you need to create an atmosphere that caters to them.
It's pretty common knowledge that most people who go to cafés tend to be young to middle-aged men and women, and they are (for the most part) students or working professionals.
Thus, the ideal atmosphere, according to The Balance, is "clean and bright with plenty of natural light and comfortable seating space"
Offer more than just coffee
While a successful café must have great coffee, its business cannot survive alone on coffee sales—it requires sales of additional items.
Starbucks, arguably the most successful coffee shop business in the world, understands this and used it as an advantage to generate more money.
By providing a variety of snacks and having them on display, you will inevitably persuade customers to make additional purchases that will make your company thrive. Here are some snacks that go well with coffee:
Muffins
Cakes
Bagels
Scones
Yogurt Parfaits
By offering a variety of pre-made foods that compliment a coffee or tea you can exponentially grow your business in a cost-effective way.
If you want more information on how to run a successful café be sure to check out our "Top 5 Coffee Shop Business Tips for Newbies"
Coffee Stand
Starting a drive-thru coffee stand business is one of the best ways to affordably enter the coffee industry.
When it comes to starting your own coffee stand business the most popular method is to buy an existing coffee stand business that's already operational from an owner looking to sell. And in this section, we're going to tell you exactly how to do that.
Find a coffee stand that's for sale
Buying an existing coffee stand business is arguably the most affordable way to break into the coffee industry and, to be frank, it might be the best way. After all, having a ready-to-go coffee business can be pretty convenient and successful. But the problem most aspiring coffee stand owners face is that they don't know where to look.
Most people try to find opportunities by just googling "coffee stands for sale near me" and while that's certainly not a bad start, a much more effective method of searching would be to put that same query into websites like:
Craigslist
BizzBuySell
BizQuest
BusinessBroker
This will most likely uncover a number of coffee stands that are available in your region.
In addition to searching online, you can also drive around your town or city and search for drive-thru coffee stands that have for sale signs posted on their walls.
Make sure the business checks all the boxes
While buying an existing coffee stand business might be cheaper when compared to buying a franchise or opening an entire café, it is still a large investment. On average, opening a coffee stand business can cost anywhere from $80,000 – $200,000.
So, it's safe to say that you should be careful with your investment.
The first thing you want to do (once you find a promising coffee stand business) would be to talk to the owner and dive into the paperwork. Now while most owners are honest and well-meaning as a buyer you need to educate yourself on how the business is performing.
Check to see how they did the previous year, if they have any outstanding debts, if any assets will be included, etc. You can also raise other questions or concerns you might have.
For example, do you have to rehire employees? How old is the equipment? Are there upgrades that need to be made? Does the plumbing or electrical system need to be repaired?
Anything that you're concerned about or want answered you should bring up when you meet the owner. If the owner is reluctant to be transparent with you that might be a red flag.
To learn more about what makes a coffee shop successful, click here. 
Make an offer
After you've found a group of coffee stand businesses and then filtered through them to find the one that you think is the best one to buy, you're now ready to make an offer to buy that business from its current owner.
The first step is to assess the value of the business or how much you think you should pay to buy the business. Another way to think about a valuation is how much you think the business is worth in dollars. This is where hiring professionals comes in handy.
Financial advisors and accountants would be able to help you come to an accurate valuation for whatever coffee stand business you decide to buy. From there the negotiations start.
Once you and the seller agree upon a price for the business and what that price covers, you'll then draw up a legal document known as a purchasing contract. A purchasing contract is a written document that states that both parties are clearly aware and agree to what is being exchanged and at what price.
If you're looking for more in-depth information on how to open your own coffee stand, check out our article on "How to Buy an Espresso Coffee Stand Business".
Retail Coffee Shop
A retail coffee shop is a different type of coffee business in the sense that you're not actually serving coffee beverages.
In a retail coffee shop, you provide people with the means to make their own coffee in the comfort of their own home—you supply the ingredients. Retail coffee shops generally focus on selling coffee beans and giftware associated with coffee (i.e. coffee mugs).
Retail coffee shops can either be a subset of your café (you might allocate an area of your café or coffee bar for a retail coffee shop) or they can be stand-alone businesses.
If you choose to open up a stand-alone, brick-and-mortar retail coffee shop business, the steps for opening one up is very similar to opening up a café.
If brick-and-mortar shops aren't your thing, don't worry, because with a retail coffee shop you can also open up an e-commerce store.
You can do this because in a retail coffee shop you are not preparing or serving beverages—you're simply providing the ingredients to do so. And in today's day and age you can do this online.
Frequently Asked Questions
How much does it cost?
We encourage you to read our article "How Much Capital Do You Need to Open a Coffee Shop" where we do a complete breakdown of the cost of opening a new coffee shop, but to summarize that article, it takes anywhere from $80,000 to at most $250,000 to open a new coffee shop.
This accounts for the different fixed, variable, and one time startup costs that you'll encounter when starting your own coffee shop business.
This allows you to immediately save hundreds of thousands of dollars, and even if the money needed to start your own coffee shop seems way too expensive there is startup capital that is available to small business owners that can cover the brunt of the costs.
Should I market my coffee shop?
Yes! Marketing is the best way to gain exposure for your coffee shop. If you can't dump money into ad campaigns just yet, don't worry, word of mouth marketing is an effective and free way to grow your client base.

If you have good products (in this case coffee and snacks), a good location, a good atmosphere, and good customer service, eventually your business will speak for itself and you can transition into broader ad campaigns to grow your business even further.
To learn more on how to start your own coffee shop checkout my startup documents here
Please note: This blog post is for educational purposes only and does not constitute legal advice. Please consult a legal expert to address your specific needs.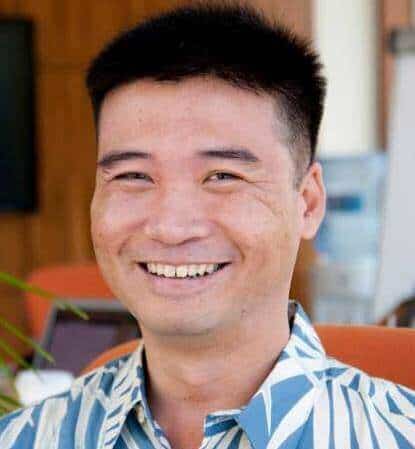 Hi! I'm Shawn Chun
My adventure in coffee began when I first launched my first coffee shop back in the early 2000s. I had to figure out so many things on my own and to make it worse within 2 years of opening two large corporate coffee chains moved in just blocks away from me!
As I saw smaller and even some larger coffee shops in the neighborhood slowly lose customers to these giant coffee chains and slowly close up shop, I knew that I had to start getting creative…or go out of business.
I (like you may be) knew the coffee industry well. I could make the best latte art around and the foam on my caps was the fluffiest you have ever seen. I even had the best state-of-the-art 2 group digital Nuova Simonelli machine money could buy. But I knew that these things alone would not be enough to lure customers away from the name brand established coffee shops.
Eventually, through lots of trial and error as well as perseverance and creativity I did find a way to not only survive but also thrive in the coffee/espresso industry even while those corporate coffee chains stayed put. During those years I learned to adapt and always faced new challenges. It was not always easy, however, in the end, I was the sole survivor independent coffee shop within a 10-mile radius of my location. Just two corporate coffee chains and I were left after that year. All told the corporate coffee chains took down over 15 small independent coffee shops and kiosks and I was the last one standing and thriving.
Along the years I meet others with the same passion for coffee and I quickly learned that it is not only "how good a barista is" that makes a coffee shop successful, but the business side of coffee as well.
Hence why I started this website you are on now. To provide the tools and resources for up and coming coffee shop owners to gain that vital insight and knowledge on how to start a coffee shop successfully.
Stick around, browse through my helpful blog and resources and enjoy your stay! With lots of LATTE LOVE!
Shawn