Move over, Starbucks; there's a new coffee king in town. Jack Daniel's has just announced that they will release their own line of branded coffee beans, and people are already excited. This is great news for coffee lovers everywhere, as Jack Daniel's is known for making some of the best whiskey in the world.
This article will discuss everything you need to know about Jack Daniels' new coffee line. We'll talk about the different types of coffee beans available and the brewing methods you will use. Keep reading for more information!
Jack Daniel's Tennessee Whiskey Coffee
It's the Jack Daniel's Tennessee Whiskey Coffee that you've always wanted. Jack Daniel's infused its Tennessee whiskey with 100% Arabica coffee. You can now purchase the brew pre-ground or in bean form, caffeinated or decaffeinated.
What Is Jack Daniel's Tennessee Whiskey Coffee?
Jack Daniel's Tennessee Whiskey Coffee is a unique blend of Jack Daniel's Old No. 7 Tennessee Whiskey and premium coffee beans. The coffee is specially crafted to deliver a smooth taste with a hint of Jack Daniel's flavor. 
Whether you're looking for a caffeinated pick-me-up or a decaf option, Jack Daniel's Tennessee Whiskey Coffee is the ideal choice for coffee enthusiasts who want to enjoy a special twist on a unique blend of gourmet coffee.
This gourmet coffee provides a full-bodied, rich flavor with 100% Arabica beans infused with Jack Daniel's Tennessee Whiskey and roasted medium. The vanilla notes of Jack Daniel's® Old No. 7 Tennessee Whiskey make each cup of coffee an extraordinary experience for your taste buds. Let's not forget that distinct caramel undertone, either!
This special brew of coffee is perfect for those who enjoy the taste of Jack Daniel's whiskey and those who appreciate a good cup of coffee. Whether you enjoy a cup at home or the office, Jack Daniel's Tennessee Whiskey Coffee is sure to please.
What Does Jack Daniel's Coffee Packaging Look Like?
This product is packaged in collectible tins, forming a hermetic coffee can with a decorative, embossed metal snap cover, which Independent Can Company makes.
A snap cover closes the container and adds a decorative element. Similarly to all other Jack Daniel's branded merchandise, it displays the classic black and white logo with the "Old No. 7" embossed on the lid, which was the original registration number for the brand's distillery.
The packaging alone makes Jack Daniel's coffee perfect for gift bags and unique holiday presents to introduce someone to the world of coffee. Or, give the coffee connoisseur in your family something to look forward to on holiday mornings or even cold winter afternoons.
Jack Daniel's Tennessee Whiskey Coffee is a unique product that is roasted and manufactured by World of Coffee, Inc. This family-owned company specializes in specialty coffees of premium quality and great taste. These roast masters coffees are also certified kosher. 
How To Best Make Turkish Coffee
Where can I buy Jack Daniel's Coffee?
Jack Daniel's coffee is now available at a retailer near you! You can find this coffee on Amazon, as well as in hundreds of stores across the country. 
Just visit Jack Daniel's website here for a full list of locations. Whether you're looking for a unique gift or just want to treat yourself, be sure to pick up a bag of Jack Daniel's coffee today!
Does it really taste like whiskey?
Jack Daniel's Tennessee Whiskey coffee is the perfect way to start your day or enjoy a pick-me-up any time. Because who wouldn't love the authentic taste and aroma of Jack Daniel with a bold, robust coffee?
It is also great for adding a bit of authentic Jack Daniel's Tennessee Whiskey flavor to your favorite desserts. Jack Daniel's Tennessee Whiskey coffee is non-alcoholic and contains no artificial flavors, colors, or preservatives. Meaning even those under the legal drinking age can enjoy the flavors with none of the alcohol!
But don't worry; Jack Daniel's's coffee mixes well with alcoholic beverages too! Keep reading for our favorite recipes you can use the full-bodied, rich flavor of Jack Daniel's coffee with!
How To Cold Brew Jack Daniel's Coffee
If you're a coffee lover, you've probably heard of cold brewing. This method of coffee brewing has become increasingly popular in recent years, as it results in a smoother, less acidic cup of coffee.
Cold-brewed coffee is also said to have a deeper flavor than coffee brewed with hot water. Cold brewing coffee is a simple process that anyone can do at home with just a few supplies. 
First, grind the coffee beans coarsely. You can do this yourself at home or buy the beans already ground.
Next, combine the grounds with water in a ratio of 1:4 (one part coffee to four parts water). Then, let the mixture steep overnight, or for around 12 hours. The coffee will slowly infuse into the water during this time, creating a strong, concentrated brew.
Finally, strain the coffee through a filter or cheesecloth to remove the grounds. Your cold brew coffee is now ready to enjoy!
Gourmet Coffee Drinks with Jack Daniels Tennessee Whiskey Coffee
How To Make An Alcoholic Cup of Jack Daniel's Coffee
Jack Daniel's Tennessee Whiskey Coffee is a delicious and easy way to enjoy a classic Jack Daniel's cocktail.
Simply brew a cup of Jack Daniel's Tennessee Whiskey Coffee, then add one shot of Jack Daniel's Whiskey. (For a truly authentic experience, be sure to use Jack Daniel's Gentleman Jack Whiskey). Add sugar and creamer to taste, then enjoy your Jack Daniel's coffee!
How To Start A Coffee Business In Ten Days
Why use Gentlemen Jack?
Whether you like it straight or on the rocks, Jack Daniel's Gentleman Jack whiskey is smooth, sophisticated, and makes for the perfect evening drink. There is a distinct vanilla and spice flavor to this whiskey.
This is a premium version of Jack Daniel's Tennessee Whiskey. As part of the Lincoln County Process and strict quality standards, the whiskey undergoes a 'double mellowing' process by filtering through charcoal and then once again before it is bottled. 
This results in a noticeable improvement in the whiskey itself, with a unique charcoal-mellowed flavor.
How To Make A Spiced Whiskey Coffee Drink
 Jack Daniel's Tennessee Whiskey Coffee is a great way to warm up on a cold winter day. Here is a delicious coffee cocktail recipe that is perfect for winter. 
But wait, did you know a bottle of Jack Daniels (or another favorite whiskey) can be flavored simply by adding two cinnamon sticks and four cloves? 
Start by adding these ingredients to your favorite whiskey.
Allow the whiskey to steep for at least two days.
Be sure to label the bottle as the cinnamon and clove-spiced whiskey after you have strained out the spices. You may not want to use this in other recipes!
Spiced whiskey goes well with coffee. Add a shot of your infused whiskey to your cup and enjoy. 
How to garnish hot coffee drinks
A well-crafted coffee cocktail is perfect for waking up your taste buds and energizing brunch parties. And while a simple cup of joe with a shot of espresso is delicious on its own, adding a few creative garnishes can take your drink to the next level. 
Try rimming your glass with chocolate or cinnamon sugar for a touch of sweetness. Or add a festive flair with some candy cane pieces or mini marshmallows. Try garnishing with a sprig of rosemary or sage if you're looking for something a little more sophisticated. 
No matter what you choose, remember that the key to any excellent coffee cocktail is balance. So for the best results, have fun and experiment with the perfect brew and garnish until you find the perfect combination for your taste preference.
How To Train Your Café Staff To Upsell
Frequently Asked Questions
How much caffeine is in medium-roast coffee?
The caffeine content in coffee varies from 95 to 500 mg, depending on the type. About 120 milligrams of caffeine are present in a medium roast Arabica coffee. Coffee beans' caffeine content does not increase or concentrate during roasting, unlike their flavor, aroma, and color. The caffeine content of darker roasts is generally lower than those of lighter roasts. The middle ground is usually where medium roasts fall.
Does Jack Daniel's Coffee come in a k-cup?
No. Although Jack Daniel's Coffee does not come in a K-cup for Keurigs, you can buy the beans and grind them yourself to use in a reusable K-cup. This is a great way to enjoy the rich, full-flavored coffee that Jack Daniel's is known for without having to compromise on convenience. Simply add the beans to your reusable K-cup and brew as usual. You'll get all the flavor of Jack Daniel's coffee without any of the waste.
Are there more variations of Jack Daniel's Coffee?
No. Jack Daniel's coffee is a rich, full-bodied coffee made with Arabica beans. The coffee is roasted to perfection, giving it a unique flavor that is perfect for any coffee lover. While the coffee does not come in assorted flavors or varieties, you can try mixing caramel coffee syrup, or even Bailey's non-alcoholic creamer, for some variety. Either way, you are sure to enjoy the rich, flavorful coffee that Jack Daniels has to offer.
To learn more on how to start your own coffee shop checkout my startup documents here
Please note: This blog post is for educational purposes only and does not constitute legal advice. Please consult a legal expert to address your specific needs.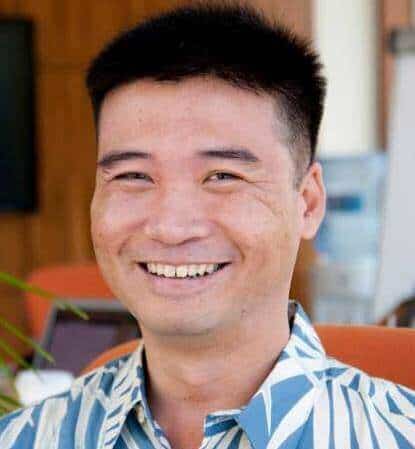 Hi! I'm Shawn Chun
My adventure in coffee began when I first launched my first coffee shop back in the early 2000s. I had to figure out so many things on my own and to make it worse within 2 years of opening two large corporate coffee chains moved in just blocks away from me!
As I saw smaller and even some larger coffee shops in the neighborhood slowly lose customers to these giant coffee chains and slowly close up shop, I knew that I had to start getting creative…or go out of business.
I (like you may be) knew the coffee industry well. I could make the best latte art around and the foam on my caps was the fluffiest you have ever seen. I even had the best state-of-the-art 2 group digital Nuova Simonelli machine money could buy. But I knew that these things alone would not be enough to lure customers away from the name brand established coffee shops.
Eventually, through lots of trial and error as well as perseverance and creativity I did find a way to not only survive but also thrive in the coffee/espresso industry even while those corporate coffee chains stayed put. During those years I learned to adapt and always faced new challenges. It was not always easy, however, in the end, I was the sole survivor independent coffee shop within a 10-mile radius of my location. Just two corporate coffee chains and I were left after that year. All told the corporate coffee chains took down over 15 small independent coffee shops and kiosks and I was the last one standing and thriving.
Along the years I meet others with the same passion for coffee and I quickly learned that it is not only "how good a barista is" that makes a coffee shop successful, but the business side of coffee as well.
Hence why I started this website you are on now. To provide the tools and resources for up and coming coffee shop owners to gain that vital insight and knowledge on how to start a coffee shop successfully.
Stick around, browse through my helpful blog and resources and enjoy your stay! With lots of LATTE LOVE!
Shawn