Entrepreneurs are innovative thinkers with unique business ideas and they all come from different walks of life. Not all of us are born into a rich family. So how is it possible to start up a coffee shop business with no money if your dream is to become an entrepreneur?
No money? No problem! You can start your coffee shop anyway! Here are 4 ways to start a coffee shop without any startup money.
Host a fundraiser.

Create a Go Fund Me page.

Find sponsors.

Create a free website and market on social media.
The first 3 ways are how you can begin gleaning startup funds and the last way includes marketing tactics you can initiate for free to spread the word about your coffee shop. Profits may be minimal at first as you begin to build your coffee shop brand, but do not fear! Read about the free ways to start your coffee shop and you will be on your way to fulfilling your entrepreneurial career.

Host a Fundraiser
If you do not have a nest egg to put towards your coffee shop startup costs, you need to get funds from somewhere. While petitioning to possible investors is an option, it takes more time to get them to invest in your business. A faster solution would be to have a fundraiser. Here are some questions you should ask yourself and possible answers to those queries in order to get you started on your coffee shop fundraiser right away.
Where can you host your fundraiser?
At your home.

A local community day.

An unused plaza lot (just be sure to ask city officials if it is ok).

Rent out a hall for a day.

Flea market space.

Farmer's market space.
What will you sell for your fundraiser?
Coffee and pastries.

Coffee shop memorabilia such as shirts, mugs, bags, USB bags.

Gift cards to your coffee shop business that can be redeemed in-store or online.

Have free samples so customers can try coffee and pastries before they buy.

Perhaps also have a few pieces of free coffee shop memorabilia. Offer the lower cost memorabilia for free such as pens, magnets, and etcetera so customers have a reminder to remember your business for all their coffee and pastry needs.

Have a couple "carnival" type games where players participate for a small fee and have a chance to win a prize. For example, pick the bag of coffee beans you think has the most coffee beans in it out of a group of 5. If correct, the player will win a stuffed animal (kids' prize) or a free choice of pastry (adult prize).
When is the best time to host your fundraiser?
If hosting during a community event, stay the entire time.

If hosting at a different venue where you are picking the time, do a Saturday or Sunday when most people are off from work.

As for time frames, late morning to early afternoon is when many people are out having fun on the weekend.
Tips to Advertise Your Fundraiser For Free
Post the event on your coffee shop's social media pages. If you already have built up followers on any of your social media accounts, send the event information to them directly as well.

Send a press release about your fundraiser to local newspapers about 1-2 weeks before it occurs so that they can publish it for you and people learn when the fundraiser is happening.

Post flyers around the community where you know there are bulletin boards available to do so.

Create an email campaign (if you have customer emails already collected) so your general customer base is informed about the fundraiser so that they can come out and support your coffee shop!

Start a Go Fund Me Page
A Go Fund Me page is a modern way of building funds for any cause whether for yourself, a friend, or a charity. You can even create a Go Fund Me page for your coffee shop business!
It is a crowdfunded venue where average everyday people can donate to any Go Fund Me page that they choose. The platform is 100% free to use, but fees do apply if people are donating to your cause using a debit or credit card. As long as you market your Go Fund Me page throughout all possible channels, you can offset the small cost of the fees by an increased amount of donations.
Be sure to do the following as you present your Go Fund Me campaign to crowdfunders.
Discuss your story. How did your personal story lead you to opening up your coffee shop? People like that personal touch when reading Go Fund Me campaigns.

Talk about your goal. How much money are you looking to raise for your business? How will you be using the funds? What is your target date to reach your funding goal? For example, you could be asking for $10,000 to put a down payment on rent costs for your coffee shop location and to buy some espresso equipment and you would like to reach the goal in 2-3 months.

Provide a call to action. Encourage readers to donate to your cause however you wish to word it. The call to action could be urgent, catchy, or poignant. Just remember not to be pushy and portray your message as sincere and grateful for the help you are receiving. For example, if your coffee shop's name is Stud Muffin Coffee, you may want your call to action to sound something like this: "Whether $1, $10, or $100, we appreciate your donation little stud muffins!"

Find Sponsors
A sponsor helps to pay for all or part of an activity in a business or organization and you can do a favor for them in return for their sponsorship. In your case as a novice coffee shop entrepreneur, you would be looking for sponsors to fund your coffee shop startup costs. Startup costs involve rental fees on your coffee shop and utility payments (if applicable), marketing costs for more premium advertising options, equipment costs, funds for supplies to make coffee and pastries and more!
Sponsors can be anyone in which you have connections. Think about people, businesses, and organizations that could be passionate about your coffee shop. More than likely, if potential sponsors have a favorable view of you, they will also have a positive outlook on your business and would want to help you on your entrepreneurial journey however possible.
Take a look at the list below for inspiration on where to start scouting for sponsors for your coffee shop business.
Family and Friends
Friends and family are a great way to look for small sponsorships to fill in the gaps of collecting startup funds. They are also an awesome way to start getting your feet wet in presenting sponsorship pitches to people especially as you move on to big companies to ask for sponsorship.
Family and friends could fund you money here and there and you can perform a small service for them in return. If a family member or friend gives you a large sponsorship amount, you could make him or her a partner in the business and he or she receives a percentage of the profits. If they gave you a smaller amount, they could maybe get a 10% discount at your coffee shop for whatever time period you choose.
Network at Coffee Expos & Conferences
Attend coffee expos and conferences around the United States. Network with professionals in the field and tell them your story. Never forget to exchange business cards in order to keep in touch!
Find out the sponsors of the coffee expo or conference in which you are attending. Research the sponsors before attending the event so that you have your verbal pitch ready to ask them to sponsor your coffee shop. More than likely, they will have tables set up at the event and you can look for the right time to talk with the companies that sponsored the expo about a proposal to sponsor your coffee shop.
For example, the Specialty Coffee Expo occurred in April 2019 in Boston, MA at the Boston Convention and Exhibition Center. There were sponsorship opportunities listed on their website where companies would sponsor different parts of the expo such as sponsoring the event app, lanyards, attendee bags and more. If you attended that event even for one day (to keep out of pocket low, a one day Expo badge cost $175 to $215 depending on the status of your membership and how early you registered for the event), you could have pitched to most if not all of the sponsors of the event about sponsoring your coffee shop.
Ask Your Suppliers
Your suppliers could be a great source of sponsorship for your coffee shop. You are continually purchasing supplies from them to conduct your coffee shop operations anyway, so with the right persuasion and charm, you may just secure a sponsorship opportunity from a supplier. Since you are both dealing with one another occasionally to restock your products and supplies, sponsorship opportunities can come more regularly between you and a supplier.
For example, in return for your brand loyalty in purchasing K cups to sell at your coffee shop (or online) from say Folgers instead of Nescafé, you could ask Folgers to sponsor your coffee shop startup costs. If you have a fundraising event coming up, Folgers may not mind sponsoring your coffee supplies free of charge for that specific occasion. The possibilities are endless!

Create a Free Website and Market on Social Media
You can create a free website that will be the main hub of advertising your coffee shop. Every proper business should have a website and creating one can be as easy as 1, 2, 3 with a free platform!
Square Online Store
If you are trying to start small by creating an online store, do it with Square Online Store. Creating an online store is easy and free using the Square platform. The only thing you have to pay are small fees of 2.9% plus 30 cents per transaction that is made on your Square online store.
Great features of the Square Online Store include:
Being able to use Square gift cards as an acceptable form of payment.

Emails sent to people who abandoned carts on your online store.

SEO tools get your store on Google searches.

The ability for customers to select in-store pick up as an option to receive products if you have a brick and mortar location.

Sales coupons and free shipping promotions to increase sales.
Wix
Wix Artificial Design Intelligence helps you to choose a template, input your company information and promotions and get you selling your coffee shop products immediately. This is the free option. It costs to use the Wix Editor to make your own website design as well as to get your own domain name, but you can always sign up for this down the line when you have procured enough profits to fund this option.
Great features of the Wix platform include:
Simple website editing tools.

Over 500 templates to choose from to customize your coffee shop website and give it a professional appearance.

Over 100 fonts to customize the written words on your website.

You have the ability to chat with customers via Wix chat.

The tax and shipping rules ready for you to learn so you know what to charge each client based on his or her location whether nationally or internationally.
Free Web Store
Having a free web store platform connects you to your coffee shop website and other social media websites and tools all from one area. This is so you do not have to be on multiple on your computer or laptop Internet browser. Other social media websites and tools that are connected to your free web store platform include Google, YouTube, Pinterest, and Twitter. Talk about efficiency!
Great features of this platform include:
Your website is ready to be viewed on mobile devices. Not everyone accesses the Internet from a computer or laptop, so this devoted to a large chunk of your target market seeking out more information on your coffee shop.

Slideshow features so you can have high-quality photos shown and your store promotions displayed at the forefront as customers begin to browse your online store.

Real-time stock alerts so you know what products you have to restock soon.

Product grouping to organize your store so customers can go straight to the page they want to find what they need right away.

Customizable product options so customers can choose a specific color, size, and type based on a category he or she is browsing.
Don't Forget Social Media!
Remember that social media is the crowning feature of a business marketing plan. Update all of your social media accounts to reflect the same information such as the launch date of your brick and mortar coffee shop, start and end dates for an online store promotion, and more! Try to post a few times a week as to not overwhelm your followers with an overabundance of information but to also keep it interesting. Begin with 1-2 social media accounts and get comfortable using them before you branch out and use more social media platforms to promote your coffee shop.
Conclusion
Just because you do not have any money does not mean you cannot start your coffee shop. The mark of a truly devoted small business owner is to be determined and innovative in your approach to making your entrepreneurial dreams come true. You learn and grow in the industry by making connections with professionals in the field and doing everything you can to get your business off the ground and blossoming into a successful venture.
Frequently Asked Questions
How do you open up a cafe with no experience?
You can open up a cafe with no experience by:
● Researching small business resources on the Small Business Administration website: sba.gov.
● Networking with business professionals in the coffee shop industry at conferences and expos to get pointers on opening a startup.
●Going into business with a business-minded friend or associate to help you along the way.
More details on how to do this are available at this link.

To learn more on how to start your own coffee shop checkout my startup documents here
Please note: This blog post is for educational purposes only and does not constitute legal advice. Please consult a legal expert to address your specific needs.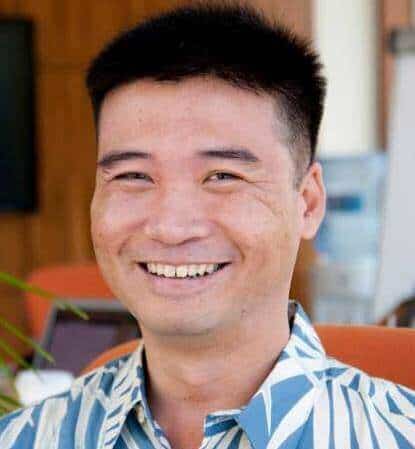 Hi! I'm Shawn Chun
My adventure in coffee began when I first launched my first coffee shop back in the early 2000s. I had to figure out so many things on my own and to make it worse within 2 years of opening two large corporate coffee chains moved in just blocks away from me!
As I saw smaller and even some larger coffee shops in the neighborhood slowly lose customers to these giant coffee chains and slowly close up shop, I knew that I had to start getting creative…or go out of business.
I (like you may be) knew the coffee industry well. I could make the best latte art around and the foam on my caps was the fluffiest you have ever seen. I even had the best state-of-the-art 2 group digital Nuova Simonelli machine money could buy. But I knew that these things alone would not be enough to lure customers away from the name brand established coffee shops.
Eventually, through lots of trial and error as well as perseverance and creativity I did find a way to not only survive but also thrive in the coffee/espresso industry even while those corporate coffee chains stayed put. During those years I learned to adapt and always faced new challenges. It was not always easy, however, in the end, I was the sole survivor independent coffee shop within a 10-mile radius of my location. Just two corporate coffee chains and I were left after that year. All told the corporate coffee chains took down over 15 small independent coffee shops and kiosks and I was the last one standing and thriving.
Along the years I meet others with the same passion for coffee and I quickly learned that it is not only "how good a barista is" that makes a coffee shop successful, but the business side of coffee as well.
Hence why I started this website you are on now. To provide the tools and resources for up and coming coffee shop owners to gain that vital insight and knowledge on how to start a coffee shop successfully.
Stick around, browse through my helpful blog and resources and enjoy your stay! With lots of LATTE LOVE!
Shawn