Photo booths—they are everywhere. You have seen them at weddings, restaurants, and even some nearby movie theaters. And anywhere you have seen them, you have also seen plenty of happy faces going in and coming out. And now you are trying to decide if a photo booth would be a good idea for your coffee shop.
A photo booth is a creative way to engage your customers. It also gives you a bonus marketing tool with a peek into the demographics of the guests who are coming into your shop. But a photo booth is a big expense for something that very well could be a passing fad. In the right niche, though, one of these fun kiosks can be a great addition to your coffee shop.
No matter where they are these days, people seem to really enjoy taking silly pictures. So, installing one of these entertaining contraptions in your shop will give the folks around you something to talk about. First, they'll talk, and talk leads to new visitors stopping by, and—in your perfect world— they'll bring their friends. Can a simple photo booth really build your business that easily? And what is the downside of adding one of these popular novelties?
Photo Booths Will Keep Your Customers Entertained While They Wait
Coffee shops are nothing if not custom-order friendly. Nearly 80% of coffee drinkers prefer their coffee with cream, milk, or sugar. And, the typical latte drinker will request two add-ons to their favorite frothy beverage. And of course, your delicious coffee is always brewed fresh on the spot. So, although life has few certainties, there is one thing you can be sure of—you will have people standing by your counter, waiting for their drinks.
And what better way for them to pass the time than to snap a few fun pics in your café's new photo booth?
For those coffee shops located in a residential area, or near a university or high school, a photo booth is sure to be a hit. On the other hand, if most of your guests come from a neighboring office plaza or the industrial park next door, this light-hearted pastime will likely fall as flat as a stale cappuccino. As with any promotion, you have to find the one that reaches your target customer. But, if your target customer enjoys snapping pictures, a photo booth is the way to go.
Jack Daniels Brand Coffee Overview
The Dollars and Cents of a Photo Booth: An Added Expense and a New Revenue Source
No one denies that a photo booth gives your customers a fun way to pass some time. But is that fact enough to justify the cost? Every penny counts when you are trying to get your business up and running, and buying a photo booth isn't cheap.
Not to mention, an idle photo booth takes up a lot of valuable space.
That being said, having one of these gadgets for your customers to enjoy can increase your revenue, both right away and down the road. For starters, you'll earn a little cash each time someone uses your machine. And, when word gets out that you have this unique attraction, customers, new and old, will swing by along with their friends and family.
 Think about how many of life's big events start with a simple cup of coffee—the bride shopping for a dress, the student scoping out colleges, the family searching for their new home. What special day goes by without pictures? Your photo booth might just be the reason a new visitor chooses your café rather than their usual spot down the road. 
We all know that the trick is to make your coffee shop stand out from other nearby competitors. And, when your coffee shop can make a routine visit feel more like an experience, it will always stand out. It will stand out and it will give customers a reason to stay a little longer. Long enough to savor a larger drink than usual. Long enough to try one of your sweet treats they hadn't noticed before. 
Use Your Photo Booth as the Valuable Promotional Tool It is Meant to Be
You want to keep your regular customers coming back. And, you want to keep bringing new visitors through your door. In this fiercely competitive coffee shop market, it is important to take advantage of every opportunity that you can. Luckily, a photo booth gives you quite a few useful marketing tools:
Use a Photo Booth to Increase Your Social Media Presence: Many photo booths have a feature that allows users to post their pictures directly to their social media page. This is a fun and creative way to spread the word about your amazing café and the delicious goodies you have to offer.
Take Advantage of the Data Your Photo Booth Can Obtain: Before using most photo booths, guests have to share some of their basic information like their name, email, and phone number. For a small coffee shop, this hard-to-collect data is a direct marketing gift. You'll be able to send coupons as well as news of your other promotions right to the people who are most likely to appreciate them.
Improve Your Online Brand Recognition: These days, a vast majority of consumers get their information online. And, as your guests start posting more pictures, your online visibility will improve as well. You'll reach so many more potential customers who will be excited to make their way over to your coffee shop.
Jack Daniels Brand Coffee: Everything You Need To Know
Having a Photo Booth in Your Coffee Shop Brings Some New Liabilities
Photo booths, like everything else, do present some added liabilities to a small business owner. A distracted patron can easily trip and fall on their way in or out. And an unsupervised child has countless opportunities to get into some trouble in this exciting new hideout. Accidents like these are uncommon occurrences. But one injury is all it takes to do some serious damage to your bottom line.
All is not lost though. If these accidents are not covered by your regular business insurance, you do have somewhere to turn. Many companies offer low-cost liability insurance specific to photo booths. And, for added protection against damage to the machine itself, full-coverage plans are available as well.
There Are Some Alternatives You Can Try Before You Buy a Photo Booth for Your Coffee Shop
Are you intrigued at this point? Maybe you'd like to try a photo booth and see how well it performs. But, the expense and responsibility of purchasing and maintaining this equipment are more than you want to deal with at this time.
You can always rent a booth and host a special promotional event for your café. Try one out for a few hours and see what your guests think before you take the plunge. Or, if you'd rather go the economical route, simply add a cardboard cut-out frame or colorful backdrop to a corner of your shop where customers can take their own cell phone pics. You can sweeten the deal and give your customers a discount code after they post a picture online and tag your café.
Photos and photo booths are very popular these days, and that is a fact that doesn't appear to be changing anytime soon. These booths have been proven to increase customer enjoyment as well as increase revenue for the places that provide them. And while a photo booth may not be the answer for all coffee shops, those cafés in the right niche will find it to be a valuable addition well worth the cost.
Margin Edge Management Software Overview/Review
Frequently Asked Questions
Should I have live music at my coffee shop?
Live music is a great way to not only bring new customers in, but also to encourage them to stay longer. Like any promotion though, know your clientele—some folks just want to unwind in a relaxing, quiet coffee shop.  And, be sure to check licensing requirements. In some areas, you may need a special permit to host a live performance.
How do I market to a college-age crowd?
Being located near a college or university can be a real boon for your business. But with this crowd, traditional marketing tactics may not be as effective. Always keep an active presence on social media. And, try offering a student discount. College-aged customers are especially drawn to businesses that give back to their communities. So, you can use your coffee shop as a megaphone for a popular local cause, do some good for the world, and gain some new loyal customers in the process.
What is a coffee shop pop-up?
A pop-up coffee shop is a temporary coffee shop set up in an untraditional location. These cafés can be found in a parking lot, as part of a food truck, or even in a temporary rented space inside another store or business. Pop-up coffee shops have their disadvantages. But they are a nice way to get out and meet people and promote your café, especially if you are thinking about opening a new location.
To learn more on how to start your own coffee shop checkout my startup documents here
Please note: This blog post is for educational purposes only and does not constitute legal advice. Please consult a legal expert to address your specific needs.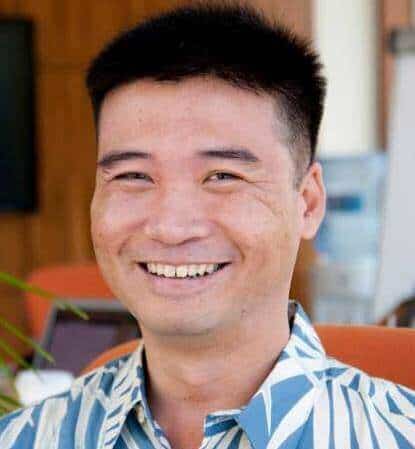 Hi! I'm Shawn Chun
My adventure in coffee began when I first launched my first coffee shop back in the early 2000s. I had to figure out so many things on my own and to make it worse within 2 years of opening two large corporate coffee chains moved in just blocks away from me!
As I saw smaller and even some larger coffee shops in the neighborhood slowly lose customers to these giant coffee chains and slowly close up shop, I knew that I had to start getting creative…or go out of business.
I (like you may be) knew the coffee industry well. I could make the best latte art around and the foam on my caps was the fluffiest you have ever seen. I even had the best state-of-the-art 2 group digital Nuova Simonelli machine money could buy. But I knew that these things alone would not be enough to lure customers away from the name brand established coffee shops.
Eventually, through lots of trial and error as well as perseverance and creativity I did find a way to not only survive but also thrive in the coffee/espresso industry even while those corporate coffee chains stayed put. During those years I learned to adapt and always faced new challenges. It was not always easy, however, in the end, I was the sole survivor independent coffee shop within a 10-mile radius of my location. Just two corporate coffee chains and I were left after that year. All told the corporate coffee chains took down over 15 small independent coffee shops and kiosks and I was the last one standing and thriving.
Along the years I meet others with the same passion for coffee and I quickly learned that it is not only "how good a barista is" that makes a coffee shop successful, but the business side of coffee as well.
Hence why I started this website you are on now. To provide the tools and resources for up and coming coffee shop owners to gain that vital insight and knowledge on how to start a coffee shop successfully.
Stick around, browse through my helpful blog and resources and enjoy your stay! With lots of LATTE LOVE!
Shawn