Now that you're up and running with your coffee shop, how can you start bringing more people in? Events, of course! When you're marketing for your coffee shop and wanting to make more of a profit, an open mic can be tempting to plan. But what are the pros and cons of having an open mic night at your coffee shop?
There are many advantages to holding an open mic night at your coffee shop, including making a profit, getting involved in the community, gaining new customers, and networking. Disadvantages include not knowing the quality of your performers, dealing with cliques in attendees, paying a host, and bothering your regulars.
But what is an open mic night, and how do you decide whether the benefits outweigh the disadvantages? Read on to find out more about the event and learn how you can decide whether it is beneficial for your business. 
What is an open mic night?
While many in the coffee shop industry might know what an open mic night is, for those who need a refresher, it's short for open microphone. Essentially, it is a live show that allows amateurs—and sometimes, you'll find, professionals—to spend some time showing off their skills. In most cases, these open mic nights are for comedians or musical performers, but in coffee shops, you can also expect slam poetry or spoken word.
You'll also find that most open mic nights allow their performers to sign up in advance. They will work with the host to make sure each slot is filled prior to the show. Sometimes, planners will actually screen their performers beforehand to make sure that they're appropriate for the venue and for the clientele. 
In most cases, open mics have low fees for entry or no entry fee, but tips can be accepted. Some open mic nights are associated with a non-profit organization who can take a slot of the open mic night to share about what they do, what they provide for the community, and how attendees can potentially get involved with the work. If you decide to go this route, make sure that organization fits in with your mission statement and what you want to convey to your attendees about your business. 
Pro: You stand to make a profit from new customers. 
In many cases, if you advertise it correctly, you will be bringing in a lot of new customers. Whether they're friends, family, or fans of individuals coming to perform or just people who heard about the event through some sort of marketing, it doesn't matter. You stand to make a profit from those new customers, who may not have visited your coffee shop before. 
Jack Daniels Brand Coffee Overview
Pro: It's a great way to get involved in the community. 
Many people stepping up for an open mic night are looking for a place to share their craft and get noticed. It's also a great way to get involved with your community—partner with a non-profit organization and have one of their representatives become the host so they can share more about their organization. Invite local schools to come and share their talents. Regardless of who you're working with, you stand to get noticed. 
Pro: It's a great way to extend your hours to work with a different set of customers. 
Especially for a coffee shop, you may not extend your hours into the nighttime, when open mics tend to occur. Because of that, you might be missing out on a different type of crowd—which would definitely attend an open mic night. Make sure you advertise your new hours for the event to make sure everyone knows about those extended hours, and so you can benefit from it on the business end. 
Pro: Open mics are also a networking opportunity. 
It's not just all about the singing or the comedy—it's about the networking. Whether it's the organization you're working with or merely the people who come in for the event, you never know who you might meet. You can also use the event as an opportunity to actually invite people you want to network with—and it's a great way to show off your business to those you want to check it out. 
Con: You never know what kind of performers you're going to get.
Although you can have a sign up or even an audition and fee to play for an open mic night, you still don't know who you're going to get. The type of music can make or break your open mic night, so you may even want to limit it to acoustic sets. Consider vetting your performers to make sure that they can stand up against a show, and whether they're worthy of performing in your space. Don't be afraid to say no to a performer that you don't think will bring in profits. 
Jack Daniels Brand Coffee: Everything You Need To Know
Con: Cliques can form—and can create drama. 
As we all know, the entertainment industry can be full of cliques, and even if you're working in a small local coffee shop, those cliques can create drama, too. You may find certain performers feeling like they deserve more time or energy out of you, and don't give in—give each one the same focus to eliminate favoritism. The more you draw the line, the better, so they know what happens when it's crossed. 
Con: You typically have to pay a host. 
Unless you're working with a non-profit organization that will take their share of any profits you agree on, if you're hiring a host for the event, some of the profits of your night will go to them. You can mitigate this by using one of your employees or even a volunteer, but in most cases, you'll be paying for that energy and that focus to lead your event. 
Con: You may bother your regular customers. 
Not everyone loves open mic nights. You'll have certain regulars who come in during that time to do their usual routine, and they might be bothered by the event you're holding. This is going to happen no matter what event you plan, so be ready for the blow back. The best way to mitigate this? If you have regulars that you think might be negatively affected by the event, give them a heads up before it happens. If they want to avoid it, they'll appreciate the information, and if they are interested, it's a great way to give them more incentive to stop by. With both reactions, you'll still get the benefit of focusing on your customers—no matter what they decide, they'll be happy you thought to single them out. 
Margin Edge Management Software Overview/Review
How can you decide?
When looking at the pros and cons, it's completely up to you whether it's beneficial for your business or not. To combat those cons, you can work with a non-profit and give that organization the proceeds—but make sure that you inform your performers about it up front. 
If you want to make sure the quality of your performers is high, consider having them audition beforehand. While it may be a lot of work for a single event, they will be representing both themselves and your business, so you want them to be of the highest quality. 
When it comes to drama, the best way to combat it is to set rules and make sure they know those rules. You should also create consequences for those who don't follow those rules, and don't be afraid to enforce them. 
Again, letting your regulars know about the event isn't just great to give them a warning—it's a great marketing tool. Don't forget about the power of the personal touch, and word-of-mouth is a great way to do that. 
At the end of your planning stage, deciding on your coffee shop's open mic should be about two things—your business and your customers. Is this something you think your customers are going to enjoy, and do you think you can make a profit off of the event? Then the cons that you may experience can be circumvented with proper planning and proper marketing. In the end, it's an event where people can share their talents and benefit from the space that you provide, and if you're interested in being that space, then plan your open mic night!
Photo Booths In Your Coffee Shop: Pros and Cons
Frequently Asked Questions
What equipment do I need for an open mic night?
If you're thinking about planning an open mic night, you'll need a space to perform, speakers, a mixer, cables, and microphones. From there, the performers will bring any instruments they might need for set up and for their performance. 
What do I have to do to set up an open mic night?
When it comes to setting up an open mic night, make sure you pick the right venue. Create a marketing campaign to get the information out there using social media or your websites. Make sure you create a way for performers to sign up, and set the parameters—like deciding how much time each performer has. Make sure you are firm and efficient. 
To learn more on how to start your own coffee shop checkout my startup documents here
Please note: This blog post is for educational purposes only and does not constitute legal advice. Please consult a legal expert to address your specific needs.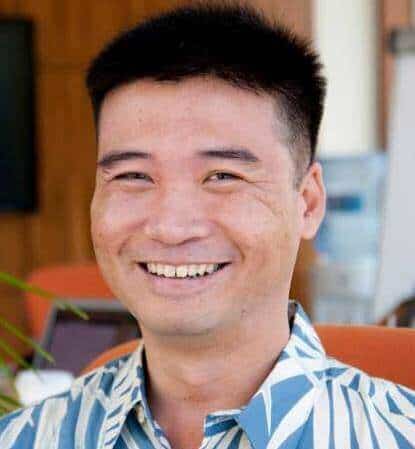 Hi! I'm Shawn Chun
My adventure in coffee began when I first launched my first coffee shop back in the early 2000s. I had to figure out so many things on my own and to make it worse within 2 years of opening two large corporate coffee chains moved in just blocks away from me!
As I saw smaller and even some larger coffee shops in the neighborhood slowly lose customers to these giant coffee chains and slowly close up shop, I knew that I had to start getting creative…or go out of business.
I (like you may be) knew the coffee industry well. I could make the best latte art around and the foam on my caps was the fluffiest you have ever seen. I even had the best state-of-the-art 2 group digital Nuova Simonelli machine money could buy. But I knew that these things alone would not be enough to lure customers away from the name brand established coffee shops.
Eventually, through lots of trial and error as well as perseverance and creativity I did find a way to not only survive but also thrive in the coffee/espresso industry even while those corporate coffee chains stayed put. During those years I learned to adapt and always faced new challenges. It was not always easy, however, in the end, I was the sole survivor independent coffee shop within a 10-mile radius of my location. Just two corporate coffee chains and I were left after that year. All told the corporate coffee chains took down over 15 small independent coffee shops and kiosks and I was the last one standing and thriving.
Along the years I meet others with the same passion for coffee and I quickly learned that it is not only "how good a barista is" that makes a coffee shop successful, but the business side of coffee as well.
Hence why I started this website you are on now. To provide the tools and resources for up and coming coffee shop owners to gain that vital insight and knowledge on how to start a coffee shop successfully.
Stick around, browse through my helpful blog and resources and enjoy your stay! With lots of LATTE LOVE!
Shawn