Opening your own coffee shop is a fantastic goal to have and an endeavor that can change your life! Fortunately for you, there are tons of different types of coffee shops you can open. For example, you could open a franchise like Scooters Coffee, Dunkin' Donuts, or Starbucks or you could open your own coffee shop from scratch that leaves all the decisions in your hands. 
The pros of opening a franchise coffee shop are having a set customer base and having much less risk when opening while the cons of opening a franchise are not having any freedom and high start-up costs.
PROS of opening a franchise coffee shop.
A franchise already has a set customer base. This is a big pro when considering the start of your coffee shop and making sure you get enough customers to reach target goals. A new Starbucks for example would pull in lots of people off the street that are headed to work or school because they already love Starbucks and know that they will get a drink they like.
Because a franchise already has a set customer base you don't have to market your coffee shop as much because the name is already known and has a good reputation. Of course, you still want to market some, but you will have more time to figure out your coffee shop goals and margins rather than trying to get faces into your coffee shop.
Opening a franchise coffee shop also comes with significantly less risk of failure. You will have expert business support when opening your coffee shop as well as people to talk to if your coffee shop is having problems. This support can be a major factor in the success or failure of your coffee shop.
Your coffee shop will also already have a set business plan which makes it much easier on you the business owner because you can jump right into profit margins and revenue. You aren't the first franchise to open up so you can have faith that the business plan will succeed resulting in less anxiety in the beginning stages.
Jack Daniels Brand Coffee: Everything You Need To Know
CONS of opening a franchise coffee shop.
Lots of start-up fees. One of the most obvious reasons opening a franchise can be harder than opening your coffee shop from scratch are the start-up costs and upfront money you need. You are not only paying to open the coffee shop, but you are also paying for the brand name, the help you will receive, and the licensing that is required. All these expenses can add up quickly making it difficult to start up.
The franchise you choose will also have requirements that your coffee shop has to follow. You may need to buy expensive equipment or buy a more spacious area for the coffee shop.
You must give some of the money you make back to the franchise. When opening a franchise, you are entitled to give them some of your money or royalties based on how much you are making. Roughly you are going to be giving 5-6% of your sales back to the franchise. If you want a rough breakdown of royalties and what exactly they are you can click here.
Royalties can be a pain in the rear for beginning coffee shops and make or break your business. Along with royalties, some franchises may even charge you more money for advertising or marketing.
It isn't really your own coffee shop. When opening a franchise, you have limited products, guidelines you must follow, and no freedom. A franchise has certain drinks and food orders that you can offer with little to no flexibility when it comes to adding new products. You may also want to switch up the utensils and cups that you use, but your franchise has a brand that you are required to use in your coffee shop so you are unable to make the change.
Franchises also have strict guidelines you must follow even though they aren't involved in the day-to-day activities within your coffee shop. You can't shift prices to help your customer base, nor can you help out any local businesses by partnering with them unless approved by the franchise. For business owners, this can become daunting because it doesn't seem like you are running your own business but rather just running someone else's for them.
All those previous points added up equals no freedom for your business. Some franchises may even require you to wear uniforms taking away the ability to wear whatever you want to work. In the legal agreement, you sign when opening a franchise all the requirements will be listed. I highly recommend going over those very thoroughly and making sure you agree with all of them.
There are many benefits and disadvantages to opening a franchise, but the main points are you will have major support and help to start your business but with that novelty comes strict guidelines and rules you must follow as you run and grow your coffee shop. If the disadvantages outweigh the benefits then starting your coffee shop from scratch will be more up your alley.
Margin Edge Management Software Overview/Review
PROS of opening a coffee shop from scratch.
You are your own boss. When starting your coffee shop from scratch you can set your schedule, menu, and brand all the way you want it to be. The world is your oyster, and the possibilities are endless. Although this also may seem difficult at first the freedom of creating everything yourself comes with a great sense of accomplishment.
You get to be involved in the community. A coffee shop is a meeting place for all different types of people. Students, workers, moms, dads, etc. all like to enjoy a nice cup of jo in an exciting environment. When starting your coffee shop from scratch you can connect your coffee shop to the people, and possibly even sell some merchandise at local events or farmers' markets. You also have the freedom to help other local businesses or artists if you want to and vis versa.
You also may meet very influential people in your coffee shop and create lifelong connections. Someone may walk in that wants to partner with you and take your coffee shop global! The possibilities are endless and that is rather exciting.
Creating your own business plan. A coffee shop business is no easy endeavor, but luckily there are many simple and successful business models you can follow. You can add your own flare if you please and set your margins to whatever seems fit, but the fear of not having a business plan should not be an issue when launching your business.
The power of the internet is also a great helper when starting your coffee shop because it is such a popular business to start there are many YouTube videos and mini-courses to help you learn the ins and outs of the coffee shop world. There are also Facebook groups you can join to feel more motivated when things get tough.
Starting your coffee shop from scratch is fun, and exciting, and has unlimited freedom it seems like a no-brainer to start from scratch, but there are also some disadvantages to this method.
Photo Booths In Your Coffee Shop: Pros and Cons
CONS of starting a coffee shop from scratch.
Competition is high.  Starting a coffee shop has become even more popular in the last few years meaning you will have many other coffee shops competing for the same customers. Make sure you do your research and see if your coffee shop can meet the demands of your location.
Finding a supplier that matches your vision. Starting from scratch means you need to find a place to get all your supplies for your coffee and food if you are adding that option. Finding a supplier that has reasonable pricing, and also has outstanding products can be a difficult task.
Make sure that you don't simply go with the first option you see when choosing a supplier because they are one of the most important parts of your business. If the supplier isn't good, chances are your coffee shop isn't going to be good either. For tips and tricks to picking the best supplier click here.
You must donate a lot of your time. Starting your coffee shop from scratch means every decision is in your hands. From the colors to the pricing of the products, and with that responsibility comes much less free time for you. You are going to have to be all in with your coffee shop if you want to see it succeed. You may also have to come into your coffee shop on short notice if your employees are sick or if you don't have enough help one day.
Starting a coffee shop is not a passive income idea or a business that you can simply do from home. You are going to have to be present in the coffee shop and interact with your customers as much as possible. As you grow you may have more time for other activities, but at the beginning, most of your time will be making decisions and marketing your coffee shop.  
Pros and Cons of a Coffee Shop Open Mic Night
Frequently Asked Questions
Is opening a coffee shop a good idea? 
Yes, opening a coffee shop is a good idea! The coffee shop industry generates over $70 billion dollars a year leaving room for you and your coffee shop. Make sure you have a solid business plan and the dedication to keep going through the rough patches and the odds will be in your favor.
What is the best coffee franchise to open? 
According to nerd wallet, the top three coffee franchises to open are Aroma Joe's Coffee, Maui Wowi Hawaiian Coffee and Smoothies, and Dunkin'/ Dunkin Donuts. 
To learn more on how to start your own coffee shop checkout my startup documents here
Please note: This blog post is for educational purposes only and does not constitute legal advice. Please consult a legal expert to address your specific needs.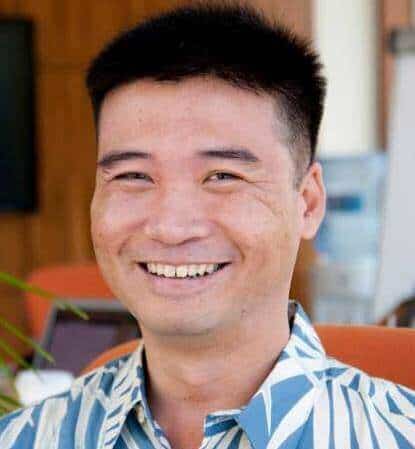 Hi! I'm Shawn Chun
My adventure in coffee began when I first launched my first coffee shop back in the early 2000s. I had to figure out so many things on my own and to make it worse within 2 years of opening two large corporate coffee chains moved in just blocks away from me!
As I saw smaller and even some larger coffee shops in the neighborhood slowly lose customers to these giant coffee chains and slowly close up shop, I knew that I had to start getting creative…or go out of business.
I (like you may be) knew the coffee industry well. I could make the best latte art around and the foam on my caps was the fluffiest you have ever seen. I even had the best state-of-the-art 2 group digital Nuova Simonelli machine money could buy. But I knew that these things alone would not be enough to lure customers away from the name brand established coffee shops.
Eventually, through lots of trial and error as well as perseverance and creativity I did find a way to not only survive but also thrive in the coffee/espresso industry even while those corporate coffee chains stayed put. During those years I learned to adapt and always faced new challenges. It was not always easy, however, in the end, I was the sole survivor independent coffee shop within a 10-mile radius of my location. Just two corporate coffee chains and I were left after that year. All told the corporate coffee chains took down over 15 small independent coffee shops and kiosks and I was the last one standing and thriving.
Along the years I meet others with the same passion for coffee and I quickly learned that it is not only "how good a barista is" that makes a coffee shop successful, but the business side of coffee as well.
Hence why I started this website you are on now. To provide the tools and resources for up and coming coffee shop owners to gain that vital insight and knowledge on how to start a coffee shop successfully.
Stick around, browse through my helpful blog and resources and enjoy your stay! With lots of LATTE LOVE!
Shawn