We've all had those days—you're busy running around from this to that with no end in sight. Between the rush of customers and the mountain of paperwork waiting for you in the back, just the thought of cleaning your coffee shop might push you over the edge. Maybe it's time to bring in some outside help. Is a professional cleaning service a good idea?
A professional cleaning service will keep your café cleaner and better sanitized than you and your staff can on your own, but the cost can be a concern. Professional cleaners will free up a lot of your time and they'll get the job done after hours and away from customers. Although working with an outside company does present some added liability issues as well.
Hiring any third-party service for your coffee shop is a big decision. But there are times when you really can use the extra help. How much can a cleaning service do to get you through these busy days?
A Professional Cleaning Service Will Make Your Life Easier in Many Ways
Without question, a professional cleaning service will save you time. Precious time that can be better spent in so many other areas of your coffee shop. That alone makes a cleaning company very appealing. But what else can they do to make your life easier?
A cleaning service can work outside your normal business hours, away from the rush of customers. You'll start your day in a spotless café, ready to greet your morning crowd. And your guests, too, will notice your squeaky-clean shop.
Since the cleaning is already done, your baristas can use the extra time to do what they do best—serving those delicious drinks to your satisfied customers.
Sometimes it's the small things in life that make you smile. And you'll smile at how neat and organized your shelves can be now that you no longer need to store all those deep cleaning products. Not to mention, managing that inventory just got a little easier.
Even if you and your staff handle the day-to-day cleaning chores, there will always be the occasional jobs you still prefer to hire out. Deep cleaning the equipment, shampooing carpets, and washing windows—these jobs will be easier to schedule if you already have an established relationship with a cleaning service.
A professional cleaning service has the time to deep clean and sanitize. Cleaning is what they do best. And, more than just the time, a cleaning crew has the training, the equipment, and powerful deep-cleaning products. They can give the proper attention to every area of your café, including those dreaded germ traps—the bathrooms and food prep areas.
So, yes. A professional cleaning service does have a lot of good things to offer. But we all know that everything has a flip side. If there is a good there has to be a bad. What are some of the not-so-good things to consider before hiring a cleaning service?
How To Start A Non-Profit Coffee House
Some Drawbacks of Using a Professional Cleaning Service
Surely the biggest factor that would prevent a small business owner from using a cleaning service is the cost. You'll definitely need to give your books a good once-over before you can decide if hiring a professional crew makes sense for you. Fortunately, it is not an all-or-nothing deal. There are some ways to help control the price tag a bit.
You can schedule the professional cleaning as often or as little as you want. Between your staff and yourself, you have the manpower to tackle the day-to-day cleaning. So, schedule the cleaning pros to come in at the frequency that works best for you—weekly, biweekly, monthly, or even every two to three months.
Use the professional service only for big cleaning jobs like washing windows, shampooing carpets, or the occasional deep-clean and sanitizing scrub.
Maybe you don't need a crew to take care of the routine tasks. Instead, you can work with a more specialized cleaning service and use them for the cleaning and maintenance of your equipment—coffee grinders, espresso machines, steamers, etc. Use the pros to keep your coffee makers running smoothly and that rich brew pouring freely.
One final thought on the price tag, though. While you may avoid the expense of a cleaning company, you will need to pay your staff to handle these jobs. And, in many coffee shops, this works very well. But if your team is staying late to keep your café bright and shiny, that professional service may not be as pricey as it sounds.
Ah, yes. If price were the only concern…  Of course, anytime you outsource a job, you run the risk of that company not matching your quality standards. Be sure to learn what you can about them and check their references. The penny saved by enlisting a budget cleaning company can lead to many dollars spent if they don't know how to take care of your equipment.
There is one issue that is too important to ignore—liability insurance. Working with an uninsured (or underinsured) company can be a costly mistake. Ask for proof of proper certifications and confirm that they carry their own liability insurance. If your cleaning company doesn't have these things, you could be facing some stressful and expensive problems down the road.
And, of course, be sure to learn a little bit about the cleaning crew who will be coming to your coffee shop. A cleaning service with temporary help or a lot of new employees may not be a well-run company. The staff may be poorly trained and probably disgruntled too. And, when you make the effort to get to know your cleaning crew, you'll build a nice rapport that will make it much easier to share any concerns you may have.
So, yes. There are some cons to hiring a professional cleaning service. Fortunately, these are all issues that you can easily work to prevent.
10 Useful Tips For Promoting Your Cafe
Additional Considerations Before You Sign on that Dotted Line
Once you decide to use a cleaning service, take a moment to make a few things clear before you sign a contract.
Learn about the cleaning products that this company uses. Maybe you prefer cleaning solutions with a very light scent, or none at all. Do you want a service that works with only eco-friendly products? Or maybe you're looking for extra-strength, powerful germ-killing detergents. Find a service that works the way you want.
Be clear about the cleaning schedule you'd like. Do you want them to come during your slower times so that you can be there? Or maybe you would prefer the job gets done after your regular business hours so they can deep clean your café while it's empty. And if you are only planning on using their services occasionally, be sure that they don't require a minimum number of visits. There is no faster way to blow your budget than to pay for work you don't need or want.
Look for a cleaning company that specializes in restaurant cleaning. A coffee shop has different needs than an office building. You need a company that knows how to thoroughly sanitize food and drink areas as well as how to clean—and not damage— your coffee-making equipment.
I know we talked about this earlier, but it is worth repeating. Confirm that the company you choose has sufficient liability insurance.
Pay attention to the terms of the contract, especially the length of time you are committing to. An out-clause is important for your protection. If you are unhappy with the service they provide, having the ability to cancel without penalty is a must-have.
There is never a dull moment when you are running a busy coffee shop. But getting a little extra help when you need it is definitely a good thing.
Coffee Shop Employee Dress Guide: How Should Your Coffee Shop Employees Dress?
Frequently Asked Questions
Besides cleaning, what other tasks should I outsource?
Managing payroll is a job that can easily be outsourced to make better use of your time. And, it is definitely wise to hire an accountant for your tax purposes. But, one chore that is especially time-consuming and always worth hiring out is laundry. A laundry service will get you linens cleaner than you can on your own. They are efficient. And, a laundry service is more economical than doing this job yourself.
Do I need an accountant who specializes in the food service industry?
It's best to find an accountant with some experience in the restaurant industry. An accountant who understands the complex ins and outs of running a coffee shop will better understand your unique needs and serve you best. More important than restaurant experience, though, is to find an accountant you feel comfortable with, someone you can trust.
How often should I have my coffee-making equipment professionally maintained?
Every coffee shop manager understands the importance of regular maintenance of your equipment and keeping a routine schedule is best. A good plan is to descale your coffee makers every three months and follow up with a "tune-up" type inspection every six months.
To learn more on how to start your own coffee shop checkout my startup documents here
Please note: This blog post is for educational purposes only and does not constitute legal advice. Please consult a legal expert to address your specific needs.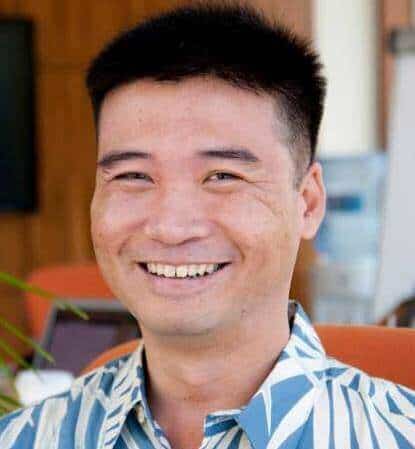 Hi! I'm Shawn Chun
My adventure in coffee began when I first launched my first coffee shop back in the early 2000s. I had to figure out so many things on my own and to make it worse within 2 years of opening two large corporate coffee chains moved in just blocks away from me!
As I saw smaller and even some larger coffee shops in the neighborhood slowly lose customers to these giant coffee chains and slowly close up shop, I knew that I had to start getting creative…or go out of business.
I (like you may be) knew the coffee industry well. I could make the best latte art around and the foam on my caps was the fluffiest you have ever seen. I even had the best state-of-the-art 2 group digital Nuova Simonelli machine money could buy. But I knew that these things alone would not be enough to lure customers away from the name brand established coffee shops.
Eventually, through lots of trial and error as well as perseverance and creativity I did find a way to not only survive but also thrive in the coffee/espresso industry even while those corporate coffee chains stayed put. During those years I learned to adapt and always faced new challenges. It was not always easy, however, in the end, I was the sole survivor independent coffee shop within a 10-mile radius of my location. Just two corporate coffee chains and I were left after that year. All told the corporate coffee chains took down over 15 small independent coffee shops and kiosks and I was the last one standing and thriving.
Along the years I meet others with the same passion for coffee and I quickly learned that it is not only "how good a barista is" that makes a coffee shop successful, but the business side of coffee as well.
Hence why I started this website you are on now. To provide the tools and resources for up and coming coffee shop owners to gain that vital insight and knowledge on how to start a coffee shop successfully.
Stick around, browse through my helpful blog and resources and enjoy your stay! With lots of LATTE LOVE!
Shawn