In this digital age, coffee houses must offer their customers free internet access. But why should coffee houses give their customers free wi-fi? Here are the top five reasons your coffee shop should offer free wi-fi if you haven't already.
Coffee houses with free wi-fi can drive business, increase sales, boost customer retention rates, and give a social outlet to remote workers. But the most important reason: wi-fi is now an expected norm. If you want to keep up with the competition, your coffee shop must provide free internet access.
Don't lose customers because you're not offering free wi-fi. Coffee houses that offer free internet access can expect to see more business and more repeat customers. Keep reading to learn how.
Free Wi-Fi at coffee houses drives small businesses.
Free Wi-Fi at coffee houses has become a significant selling point in recent years, as more and more customers look for places to work and stay connected. 
While some coffee houses require customers to purchase a drink or food item to access the Wi-Fi, others simply allow anyone with a laptop or smartphone to log on and enjoy. Which is better, as hard requirements for customers (like making a purchase just to get a bathroom key) can be a major turn-off. 
Remember, the longer they stay watching cat videos and listening to music, the more likely they'll need a caramel macchiato.
Benefits of free internet in coffee shops
By offering a space to relax and use the internet at their leisure, customers will naturally want to remain in your coffee shop longer. The tempting scents of coffee beans and pastries can only entice and increase their incentive to purchase based on easy access. And naturally, you should keep them from leaving your coffee house for the Panera Bread across the street.
But to get these customers in the door and market your tangible products, you must provide something of attraction. Free high-speed internet is the main selling point that does lead to actual sales. 
The internet has a great return on investment and one you'll likely need anyway. Every business requires the internet for credit card transactions and communication. So, take advantage and give access to new and returning customers without a price tag or requirement.
Easily increase sales
Coffee houses and internet cafes have become increasingly popular over the past few years. Many now offer their customers free wi-fi. This is often seen as a way to attract more business and can effectively increase sales. 
You've created a free incentive on the customer's part to get them in the door. After tasting your delicious coffee and enjoying the free perks that come with a cup, customers will be more likely to return in the future and recommend the coffee house to others. 
Additionally, offering free wifi services can help to create a sense of community and goodwill among customers, which can further increase sales. 
Should your internet service provider offer this option, creating custom splash pages for new sign-ups to the wireless network is beneficial for marketing promotions. How? This allows you to offer real-time offers such as discounts on food and drinks, thus increasing sales even more.
Should Your Coffee Shop Offer Reading Material
Boosting Retention Rates
In today's world, coffee shops are more than just places to grab a quick cup of coffee. They have become gathering places where digital nomads can work, study, and socialize. Not surprisingly, many coffee shops now offer a free wifi network to attract and retain customers.
And while the coffee shop and internet cafe industry are undoubtedly competitive, free wi-fi can be a deciding factor for customers on how to spend their time (and money). In addition to being a valuable amenity, free wi-fi is the easiest way for coffee shops to build relationships with their customers.
Independent coffee shops can become essential to customers' lives by providing a space for people to work and connect (all provided by the internet connection). These relationships make the occasional or first-time customer a returning fixture in your local coffee shop. Couple it with comfortable seating and a good price on a single cup of coffee, and watch customers stay longer (and spend more).
Creating Community
Coffee houses have always been great public places to socialize and work. They provide the perfect atmosphere for meeting new people, networking, and getting work done outside the house. Not to mention the availability of indoor seating, good vibes, and quality menu items.
Coffee houses can do more to create a community space that meets the needs of their customers. For example, public libraries are a good example of public spaces that provide free internet. People may come for the wifi, but stay for the other amenities offered.
Coffee houses should take a similar approach, offering coffeehouse staples like coffee and pastries and other amenities such as books, newspapers, and games. By doing so, coffee houses can create a welcoming and inclusive space, attracting new customers and retaining existing ones.
The Complete Guide To Coffee Wholesaling
Remote workers value coffee houses
Did you know coffee shops have become even more essential for remote workers in recent years? With the proliferation of laptops and smartphones, coffee shops with free Wi-Fi have become the new offices for many freelancers doing remote work. Coffee shops can create a sense of community by providing a space for these workers and business people to gather and socialize by providing wifi access.
Additionally, the best coffee shops can use this community to their advantage by marketing to them through social media channels. Thus, by offering free Wi-Fi, coffee shops can create a thriving community that can benefit both the business and its customers.
People expect every coffee shop to have free internet access.
As coffee houses have become increasingly popular, so has the expectation of free wi-fi. Customers often choose one coffee shop over another based on whether or not they offer this service, as it has become the social norm. Even Burger King has a free wifi connection; so why doesn't your coffee shop?
This is an important consideration for businesses, as it can mean the difference between attracting the general public or driving them away. By offering free wi-fi, coffee shops are able to keep up with their competition and provide their customers with what they have come to expect. In doing so, they can increase customer satisfaction, create customer loyalty, and ensure their business remains successful.
However, some coffee shop owners have been hesitant to offer this service because of the potential for customers to stay for hours without spending any money. While it is true that some people may take advantage of public wifi networks, it is also true that many people actively seek out coffee shops that offer this service.
The Complete Guide To Using Square Payment For Your Coffee Shop
The Risks of Providing Free Internet Access
Many coffeehouses offer free wi-fi access to attract customers, but this practice can come with some risks.
First of all, coffeehouses are often frequented by students and professionals who may be working on confidential or sensitive information. If the coffeehouse's wi-fi network is not secured correctly, it could be possible for someone to gain access to this and other personal information.
In addition, coffeehouses typically have several devices connected to their wi-fi network, which can slow down the connection speed for everyone. Finally, coffeehouses offering free wi-fi may find that some customers spend less money purchasing food and drink, as they can simply connect to the internet and work from their mobile device.
While free wi-fi can be a good idea for coffeehouses, it is essential coffee shop owners be aware of the potential risks involved. 
Conclusion
 By offering free wi-fi, you can:
give your coffee shop the competitive edge.
free public wi-fi can also help to build a sense of community
Providing a network connection to your cafe will help you create a loyal customer base.
 So if you're considering starting a coffee shop, consider offering free wi-fi as an amenity. It could just be the thing that sets your cafe apart from the rest.
 Top 5 Pros and Cons of Starting a Coffee House
Frequently Asked Questions
Do I need to invest in high-speed internet for my coffee shop?
 There are a few things to consider when making this decision. Customers expect to be able to access the internet quickly and efficiently at a coffee shop, so if your connection is slow or unreliable, they may not stick around. A high-speed connection is essential if you rely heavily on online orders. 
How important is seating in a coffee house?
Plenty of seating is important in any coffee house, giving customers a comfortable place to relax and enjoy coffee. Also, it helps to create a social atmosphere where people can meet and chat. Finally, it provides a setting for people to work or study, taking advantage of the free wi-fi that most coffee houses offer. 
How do I attract more customers to my coffee house?
The internet is now available free of charge in most coffee shops, however a comfortable and inviting atmosphere is even more important in coffee shops, with plenty of seating and phone and laptop outlets. Coffee shops also can offer pastries, sandwiches, and salads to attract more customers. Customers tend to stay longer at coffee shops if they offer various attractive options.
To learn more on how to start your own coffee shop checkout my startup documents here
Please note: This blog post is for educational purposes only and does not constitute legal advice. Please consult a legal expert to address your specific needs.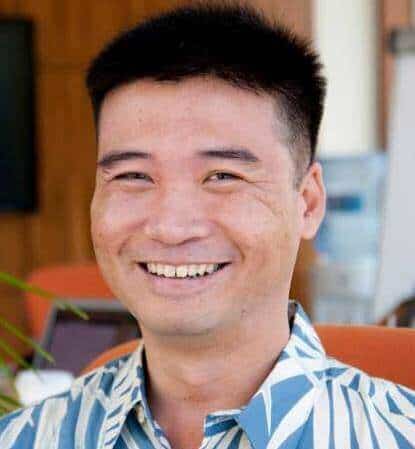 Hi! I'm Shawn Chun
My adventure in coffee began when I first launched my first coffee shop back in the early 2000s. I had to figure out so many things on my own and to make it worse within 2 years of opening two large corporate coffee chains moved in just blocks away from me!
As I saw smaller and even some larger coffee shops in the neighborhood slowly lose customers to these giant coffee chains and slowly close up shop, I knew that I had to start getting creative…or go out of business.
I (like you may be) knew the coffee industry well. I could make the best latte art around and the foam on my caps was the fluffiest you have ever seen. I even had the best state-of-the-art 2 group digital Nuova Simonelli machine money could buy. But I knew that these things alone would not be enough to lure customers away from the name brand established coffee shops.
Eventually, through lots of trial and error as well as perseverance and creativity I did find a way to not only survive but also thrive in the coffee/espresso industry even while those corporate coffee chains stayed put. During those years I learned to adapt and always faced new challenges. It was not always easy, however, in the end, I was the sole survivor independent coffee shop within a 10-mile radius of my location. Just two corporate coffee chains and I were left after that year. All told the corporate coffee chains took down over 15 small independent coffee shops and kiosks and I was the last one standing and thriving.
Along the years I meet others with the same passion for coffee and I quickly learned that it is not only "how good a barista is" that makes a coffee shop successful, but the business side of coffee as well.
Hence why I started this website you are on now. To provide the tools and resources for up and coming coffee shop owners to gain that vital insight and knowledge on how to start a coffee shop successfully.
Stick around, browse through my helpful blog and resources and enjoy your stay! With lots of LATTE LOVE!
Shawn