There's nothing quite like the aroma of freshly ground coffee beans wafting through the air, tantalizing your senses and promising a delightful cup of joe. For coffee enthusiasts on a budget, a reliable and affordable coffee maker with a built-in grinder is the key to unlocking a rich and flavorful coffee experience at home.
Some top affordable coffee makers with grinder options are 1) Cuisinart Grind & Brew, 2) Hamilton Beach Grind and Brew, and 3) KRUPS Grind and Brew. Great brewing results guarantee!
In this article, we'll explore some top recommendations for the best affordable coffee makers with grinders, perfect for consistently delivering excellent brewing results without breaking the bank.
1. Cuisinart Grind & Brew
Cuisinart, a prominent name in the coffee maker industry, has earned a stellar reputation with its Grind & Brew series. Loved by coffee enthusiasts worldwide, this coffee maker's combination of impressive features and an affordable price tag makes it a standout choice for many.
One of the key highlights of the Cuisinart Grind & Brew series is its built-in conical burr grinder. This grinding mechanism ensures a consistent grind size, which is vital for unlocking the maximum flavor potential from your coffee beans. With uniform grounds, you can achieve a more even extraction, resulting in a rich and flavorful cup of coffee that tantalizes your taste buds with every sip.
Customization is another forte of the Cuisinart Grind & Brew. Its programmable settings empower you to tailor your brewing experience to your preferences. You can adjust the strength of your brew, accommodating both mellow coffee lovers and those who crave a bold kick. Whether you're brewing for yourself or hosting guests, the coffee maker allows you to select the desired number of cups, ensuring you never waste a drop of your precious brew.
The grind coarseness setting is yet another valuable feature for coffee aficionados. This functionality enables you to choose the perfect grind size for your preferred brewing method, be it a smooth pour-over, a robust French press, or anything in between. With this level of customization, you can explore various brewing techniques and experiment with different coffee beans, elevating your coffee-making prowess.
Practicality is another aspect where the Cuisinart Grind & Brew shines. Its compact design is an ideal fit for kitchens with limited space, making it suitable for apartment dwellers and coffee lovers with cozy kitchens. Despite its size, the coffee maker does not compromise on performance, delivering consistent and outstanding brews every time.
The glass carafe complements the machine's functionality, as it not only maintains the coffee's temperature but also offers a convenient view of the remaining amount. This feature helps you gauge your coffee consumption and ensures you never run out of your favorite beverage unexpectedly.
Read more about Coffe Shops Small Business Checking Account Facts
2. Hamilton Beach Grind and Brew
Renowned for its dependable kitchen appliances, Hamilton Beach continues to impress with its Grind and Brew coffee maker, which lives up to its esteemed reputation. This multifaceted coffee maker goes beyond merely grinding your beans; it offers a wide array of brewing options to cater to your unique preferences.
At the heart of its excellence lies the integrated stainless steel grinder. This state-of-the-art grinding mechanism ensures a consistent grind size, contributing to optimal extraction and a more flavorful coffee experience. By maintaining uniform grounds, the Hamilton Beach Grind and Brew coffee maker unlocks the full potential of your chosen coffee beans, leaving you with a cup of joe that brims with rich taste and aroma.
The "single-serve" feature proves to be a game-changer for those busy mornings or when you simply desire a quick cup without any wastage. With this option, you can brew just the right amount for one serving, eliminating the need to brew an entire pot for a single cup. Say goodbye to stale leftovers and relish in the pleasure of freshly brewed, piping hot coffee every time.
One of the coffee maker's most inviting qualities is its user-friendly interface, which beckons both coffee connoisseurs and novices alike. Navigating through the various settings and customization options is a breeze, thanks to its intuitive design. You can effortlessly adjust the brew strength, select the desired number of cups, and tailor the grind coarseness to your preferred brewing method. Embracing the full potential of the Hamilton Beach Grind and Brew coffee maker is a delightful journey that invites exploration and experimentation.
Moreover, this versatile coffee maker caters to diverse brewing preferences, making it the perfect companion for any coffee enthusiast. Whether you savor a bold, robust espresso-style brew or prefer a milder, smooth cup for a relaxing evening, the Hamilton Beach Grind and Brew can effortlessly adapt to your desires.
3. KRUPS Grind and Brew
For coffee lovers who value both quality and affordability, the KRUPS Grind and Brew stand out as an excellent option. This sleek coffee maker effortlessly blends functionality with style, making it a seamless addition to any modern kitchen.
At the heart of its impressive performance lies the burr grinder, a feature that sets it apart from ordinary coffee makers. With the precision of a burr grinder, your coffee beans are ground to perfection, ensuring an even and consistent grind size. This consistency is vital for achieving an optimal extraction, which translates into a cup of coffee bursting with robust flavors and enticing aromas. Say goodbye to unevenly ground beans and embrace the delight of a perfectly brewed coffee with the KRUPS Grind and Brew.
Navigating the coffee maker's intuitive control panel is a breeze, making it a favorite among coffee enthusiasts seeking customization options. You can effortlessly adjust the strength of your coffee, catering to those who crave a bold kick or those who prefer a milder brew. Moreover, the grind size can be easily tailored to suit your preferred brewing method, whether you opt for a fine grind for espresso-like intensity or a coarser grind for a smooth French press experience.
The KRUPS Grind and Brew also boasts a delayed brewing feature, which is ideal for those on a tight schedule. You can set the machine to start brewing at a specific time, ensuring that you wake up to the tantalizing aroma of freshly brewed coffee every morning. This convenient feature not only saves time but also adds a touch of luxury to your daily coffee routine.
Compactness is another commendable aspect of the KRUPS Grind and Brew. Its sleek design ensures it doesn't take up excessive counter space, making it ideal for both small and large kitchens alike. Busy coffee lovers will appreciate its easy-to-clean components, simplifying the post-brewing cleanup process.
4. Black + Decker Mill and Brew
The Black + Decker Mill and Brew coffee maker truly shines as a standout choice in the market, boasting both affordability and convenience. This all-in-one coffee machine simplifies your morning routine by effortlessly grinding your coffee beans and brewing a delightful cup of java.
One of its key advantages is the built-in grinder, which operates with impressive efficiency while maintaining a hushed tone. This ensures you can indulge in your coffee fix without disturbing the tranquility of your home, making it an ideal addition for households with light sleepers or early risers.
The QuickTouch programming panel is a user-friendly feature that enhances the brewing experience. With just a few simple taps, you can set your preferred brewing options, including the brew strength and the number of cups you desire. This streamlined process puts you in control of your coffee's flavor profile, allowing you to enjoy a cup tailored precisely to your taste preferences.
An exciting highlight of the Black + Decker Mill and Brew is the Sneak-A-Cup feature. This ingenious addition allows you to sneak a cup of coffee even before the brewing process is complete, without causing any messy spills. Whether you need a quick pick-me-up before the full pot is ready or want to grab a cup on the go, this feature makes the coffee maker an even more convenient and practical choice for busy mornings.
Moreover, the all-in-one design means you can bid farewell to the hassle of using separate appliances for grinding and brewing your coffee. The integration of these functions saves you valuable time and reduces clutter on your countertop, leaving you with more space to enjoy your perfect cup of coffee.
5. Capresso CoffeeTeam
For those seeking a high-performing coffee maker with a built-in grinder at an affordable price, the Capresso CoffeeTeam is a top contender. Its professional-grade conical burr grinder ensures a consistent grind size, contributing to optimal coffee extraction and flavorful results that rival pricier models.
The thermal carafe is a valuable addition, keeping your brewed coffee hot for hours while preserving its rich taste and aroma. No more worrying about reheating your coffee or settling for a lukewarm cup.
Navigating the Capresso CoffeeTeam is a breeze, thanks to its user-friendly LCD screen. Programming your desired settings becomes effortless, allowing you to tailor the brewing process to suit your taste preferences and coffee requirements.
The multiple grind and brew settings further enhance your coffee-making experience. Whether you prefer a bold espresso-style brew or a smoother cup for a relaxing afternoon, the Capresso CoffeeTeam allows you to fine-tune your coffee to perfection. Its versatility opens up a world of possibilities, encouraging experimentation with various coffee beans and brewing techniques.
Summary
In conclusion, finding the best affordable coffee maker with a grinder doesn't have to be an intimidating task. With a myriad of options available, you can enjoy the convenience of freshly ground coffee beans and flavorful brews without exceeding your budget.
Each of the recommended coffee makers in this article offers excellent value for money, combining quality construction, reliable performance, and user-friendly features. So, whether you choose the Cuisinart Grind & Brew, Hamilton Beach Grind and Brew, KRUPS Grind and Brew, Black + Decker Mill, and Brew, or Capresso CoffeeTeam, you're sure to embark on a delightful coffee journey right in the comfort of your home.
Cheers to your perfect cup of joe!
Frequently Asked Questions
Q: What makes a coffee maker with a built-in grinder special?
A: Coffee makers with built-in grinders offer the convenience of freshly ground beans, ensuring a richer and more flavorful cup of coffee. By combining two essential functions in one machine, they save valuable kitchen space and simplify the brewing process.
Q: Are affordable coffee makers with grinders as good as more expensive ones?
A: Yes, many affordable coffee makers with grinders can deliver excellent brewing results comparable to their more expensive counterparts. While they may lack certain advanced features, they still provide consistent grind quality and flavorful coffee without straining your budget.
Q: How do I maintain a coffee maker with a grinder for optimal performance?
A: To keep your coffee maker performing at its best, regular maintenance is essential. Clean the grinder and brewing components after each use, following the manufacturer's instructions. Use high-quality coffee beans, and descale the machine periodically to remove mineral deposits. Proper care ensures longevity and consistent coffee quality.
To learn more on how to start your own coffee shop checkout my startup documents here
Please note: This blog post is for educational purposes only and does not constitute legal advice. Please consult a legal expert to address your specific needs.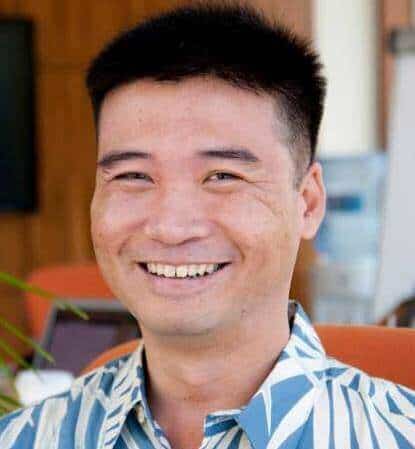 Hi! I'm Shawn Chun
My adventure in coffee began when I first launched my first coffee shop back in the early 2000s. I had to figure out so many things on my own and to make it worse within 2 years of opening two large corporate coffee chains moved in just blocks away from me!
As I saw smaller and even some larger coffee shops in the neighborhood slowly lose customers to these giant coffee chains and slowly close up shop, I knew that I had to start getting creative…or go out of business.
I (like you may be) knew the coffee industry well. I could make the best latte art around and the foam on my caps was the fluffiest you have ever seen. I even had the best state-of-the-art 2 group digital Nuova Simonelli machine money could buy. But I knew that these things alone would not be enough to lure customers away from the name brand established coffee shops.
Eventually, through lots of trial and error as well as perseverance and creativity I did find a way to not only survive but also thrive in the coffee/espresso industry even while those corporate coffee chains stayed put. During those years I learned to adapt and always faced new challenges. It was not always easy, however, in the end, I was the sole survivor independent coffee shop within a 10-mile radius of my location. Just two corporate coffee chains and I were left after that year. All told the corporate coffee chains took down over 15 small independent coffee shops and kiosks and I was the last one standing and thriving.
Along the years I meet others with the same passion for coffee and I quickly learned that it is not only "how good a barista is" that makes a coffee shop successful, but the business side of coffee as well.
Hence why I started this website you are on now. To provide the tools and resources for up and coming coffee shop owners to gain that vital insight and knowledge on how to start a coffee shop successfully.
Stick around, browse through my helpful blog and resources and enjoy your stay! With lots of LATTE LOVE!
Shawn