One of the keys to running any good coffee shop is having good marketing. You probably won't become big enough to afford a large number of commercials but according to a study done by handground.com in conjunction with Barista Magazine, you may not need to. Many coffee shops spend $100 or less on marketing. There are a great many things you can do to improve the marketing of your business without breaking the bank.
The 3 coffee shop target marketing strategies are:
Start marketing before you open.

Reach out to your community

Get and share good reviews
Marketing Before you Open
If you're only actively thinking about marketing days before the grand opening, you're far behind. You should be thinking about marketing in the early stages of building your coffee shop. Marketing entails more than just advertising. It can also come down to how your shop looks.
Many people going into a cafe for the first time often say they got curious as they were walking by. Your signage needs to be clear and inviting. If you're in an area with high amounts of foot traffic, you'll want the windows to be clean and whatever is going on inside to be visible. Many cafes have sidewalk sandwich boards where they advertise specials and events. You should invest in one but make sure it doesn't take up so much sidewalk space that it irritates potential customers. Your storefront should also be clean and free of litter.
Some cafes advertise free Wi-Fi and this is potentially a good investment. However, you should be careful that people don't just come for the free Wi-Fi and don't buy anything. Only people who purchase products should get the password and you should change the password at frequent intervals. You should also add a time limit (usually 30 minutes to an hour) to discourage people from staying for an extended amount of time and hogging tables.
You should also use your windows to highlight your cafe's theme. If you're running a cafe that sells a lot of baked goods, set your best ones out on display. If you're running a cafe that is also selling books, put some best-sellers in the window to entice book-lovers. If you're running a cafe geared towards people who like board games, have a selection of board games or tabletop game rulebooks (like Dungeons and Dragons) on prominent display.
• A soft opening
One other tool to use is a soft opening. In a soft opening, you invite a few members of the community to come to your cafe a little while before the big launch. If you do it right, you'll get your community talking about your cafe before your real opening.
Soft openings also help get your staff trained. It's one thing to learn how to make a specialty drink when there's no one around. It's another to make a drink in a crowded space. A soft opening will help your staff be prepared for what awaits them. This will also help you identify any weaknesses your staff might have so you can address them before the chaotic opening day.
As a side note, you should make sure you get as big of a cross-section of the community as possible. If you only invite your friends and family, you may not get the honest feedback you need.
Reaching Out to Your Community
Small cafes are focused on their local communities. Before you open, you should start establishing ties with them. Make yourself and your business a fixture in the community. Bring samples of your food and beverages to events like block parties and other events where there's room for free food. If you're opening near a college, you'll have plenty of opportunities to give out samples at events.
If possible, look into partnerships with other small businesses. If you're running a cafe with a theme, you may want to check with businesses that sell products related to your theme. For example, if you're running a cafe for your community's artists, you may want to reach out to your local art supply stores to see if you can put up a flier in their shop. You should also be willing to help other small businesses in your community when reasonable. People will be more willing to partner with you if you have a similar willingness to open your doors too.
You should also look into ways to generate goodwill in your community after you open. Hold things like food drives and fundraisers for sick people. Some cafes have opened their doors during a disaster when they have electricity and other people don't. This kind of outreach gets good publicity and introduces your cafe to people who might not have come otherwise. Be sure to keep the safety of your staff in mind though.
• Events
Before and after you open your cafe, you should always be thinking about what kind of events to hold. Some cafes hold classes in a basement or other free space where people learn about coffee or something related to the theme of the cafe. Others may hold things
like a movie screening or maybe have a place where people can show art or hold performances. Just be sure to set limits on what performers can do if you choose to go this route. You don't want to alienate your community with some events that get inappropriate.
There are sites you can use to promote your events like Eventbrite. Many recreation centers, libraries, and YMCAs also allow people to put up fliers for a small fee. You can also use social media to your advantage.
• Social media
A simple way to reach out to your community is a social media page. If you choose to use one, you should start the page before you launch the cafe. Done right, social media can be a major asset to your business. Done wrong, it can be catastrophic.
Social media pages allow you to interact with your target demographic. There are Facebook groups that often organize to meet up locally. Granted, you'll have to check with the moderators if you can advertise your business but many might be happy to have a new place for their group to hang out.
You can also use your cafe's Facebook or other social media page to advertise new specials or events. You can use it to keep your customers abreast of things like opening and closing times. You can and should interact with customers to create a vibrant community and at the same time, address any concerns they have.
However, social media should only take up a small part of your time. You should spend most of your marketing time being physically present in your café interacting with customers or present at community events. You could have one of your employees manage your accounts but you should have clear rules they have to follow and ensure you have veto power.
You should also make sure that your social media page is clean. Don't say anything that would divide the community or anything that would be construed as vulgar. You should also avoid letting social media have a say in your brand without applying adequate gatekeeping. For every charming story like Boaty McBoatface, there are stories of Internet pranksters turning an invitation for community participation into a tasteless joke.
Learn what customers want HERE.
Getting Positive Reviews
When looking for places to go, people will often look at reviews so you should prioritize getting good ones. You should start putting your best foot forward on opening day. However, some people won't leave reviews unless actively encouraged. 
You can offer discounts if needed but that should be a last resort. Most people will respond to signs or being encouraged to leave reviews by staff. Don't forget to highlight positive reviews while addressing any complaints if they are reasonable.
Frequently Asked Questions
1. Where could I find information on events in my community?
Many municipalities have websites where they post scheduled events. If you're near a college, you should probably check their website where they post events you can potentially monetize. If you're running a cafe with a specialized theme, don't forget to incorporate special days related to that theme. Some cafes that focus on board and video games have been known to celebrate Free Comic Book Day for example.
2. What about regular holidays?
You shouldn't neglect the standard holidays like Halloween and Christmas. But make sure you have these events before the actual holidays. Holding events on holidays where employees should have the day off will make you unpopular with your employees and your community. And you probably won't get enough business for it to be worth the trouble as most of your clientele will be spending time at home.
3. If I wanted to let my social media followers name a product, what would be a good example of gatekeeping?
Truthfully, we wouldn't recommend letting the Internet name anything at all because so many attempts at this type of marketing have gone wrong. If you feel you must, we recommend picking out a selection and then putting it up for a vote. Do not add an "Other" option as that can become a vehicle for pranksters to hijack your marketing campaign.
To learn more on how to start your own coffee shop checkout my startup documents here
Please note: This blog post is for educational purposes only and does not constitute legal advice. Please consult a legal expert to address your specific needs.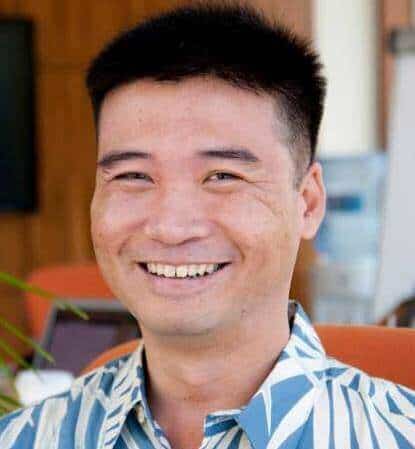 Hi! I'm Shawn Chun
My adventure in coffee began when I first launched my first coffee shop back in the early 2000s. I had to figure out so many things on my own and to make it worse within 2 years of opening two large corporate coffee chains moved in just blocks away from me!
As I saw smaller and even some larger coffee shops in the neighborhood slowly lose customers to these giant coffee chains and slowly close up shop, I knew that I had to start getting creative…or go out of business.
I (like you may be) knew the coffee industry well. I could make the best latte art around and the foam on my caps was the fluffiest you have ever seen. I even had the best state-of-the-art 2 group digital Nuova Simonelli machine money could buy. But I knew that these things alone would not be enough to lure customers away from the name brand established coffee shops.
Eventually, through lots of trial and error as well as perseverance and creativity I did find a way to not only survive but also thrive in the coffee/espresso industry even while those corporate coffee chains stayed put. During those years I learned to adapt and always faced new challenges. It was not always easy, however, in the end, I was the sole survivor independent coffee shop within a 10-mile radius of my location. Just two corporate coffee chains and I were left after that year. All told the corporate coffee chains took down over 15 small independent coffee shops and kiosks and I was the last one standing and thriving.
Along the years I meet others with the same passion for coffee and I quickly learned that it is not only "how good a barista is" that makes a coffee shop successful, but the business side of coffee as well.
Hence why I started this website you are on now. To provide the tools and resources for up and coming coffee shop owners to gain that vital insight and knowledge on how to start a coffee shop successfully.
Stick around, browse through my helpful blog and resources and enjoy your stay! With lots of LATTE LOVE!
Shawn