You know you're going to offer hot drinks and cold drinks in your shop, but with such a variety of coffee drinks out there, you're not sure which sizes of cups to buy for your customers. Not only that, you're also certain some sizes will be more popular than others, and you don't want to under- or over-order.  Don't get pressed, I'm here to help you figure out which sizes really stack up for your business!
Your coffee shop should offer paper cups for hot drinks in sizes 4oz 8oz, 12oz, 16oz, and 22oz.  For cold drinks, offer plastic cups in sizes 12oz, 16oz, 20oz and 24oz.  The most popular size for hot drinks is 16oz, while the most popular size for cold drinks is 24oz.
First, How Hot Drink Cups Are Sized
When deciding which hot coffee drink cup sizes to order, it's important to note that paper coffee cups are not sized by their capacity, but by the maximum amount of coffee a person can comfortably drink from the cup. For instance, an 8oz cup has a capacity of 10oz, but you wouldn't want to fill it to the top with coffee because your customer could easily have a mess on their hands, or worse, they could get burned.  
Another reason to use cup sizes that are bigger than the drink is to allow room for foam, as with a cappuccino.  
Customers also like to modify their drinks with additional cream, milk, sweetener, sugar or flavored syrup to suit their own tastes, and they'll need extra room for their additions.  Some people like to leave extra room in their cup because they feel as though it lets their drink cool faster.
The Complete Guide To Using Square Payment For Your Coffee Shop
Let's get started by breaking down which drinks go in what size cups. 
4-Ounce Cups
If you're in a market that consumes a lot of straight espresso shots, you should consider the 4oz cup size. Straight espresso shots don't seem to be too popular in the United States, with most coffee drinkers preferring their espresso as a base for other coffee drinks.  This extra small cup also works well for drink samples, when your customer wants to try a new drink before deciding what to order. You probably won't go through a ton of these, but it's smart to order a box so you have them on hand when needed. 
8-Ounce Cups
Coffee shops use 8-ounce cups for small or "short" filter coffees, hot tea, and popular espresso drinks, like flat whites, macchiatos and cappuccinos. This is also a great size for your youngest customers. Use it to serve up kid-friendly classics such as the hot chocolate and the babyccino. 
12-Ounce Cups
Moving up four ounces we have the standard 12oz cup, also known as a "tall" at some coffee shops. This is still a commonly ordered size, so have plenty on hand. 
A 12oz cup is an ideal fit for chai lattes and coffee drinks, including mochas, lattes, americanos, and good old filter coffee, along with larger-sized cappuccinos, macchiatos, and flat whites.
Top 5 Pros and Cons of Starting a Coffee House
16-Ounce Cups—The Most Popular Size Hot Coffee Cup
In addition to packing more caffeine, the 16oz cup is most popular, in part, because it is a much more convenient size to grab during a commute. When faced with the choice of precariously grasping for nothing but the lid to retrieve a 12oz cup of hot coffee that's been swallowed up by the drink holder, many people are willing to pay a little extra for a size that they can easily handle while keeping both eyes on the road.
This size works well for the same coffee drinks as the 12oz, just more of the good stuff. Always keep plenty 16oz cups in stock.
22-Ounce Cups
New parents, shift workers, college students (and lots of others) sometimes need a little extra jolt to get going. For your most tired and thirsty customers, keep a few sleeves of 22-ouncers on hand.  As with the 16oz, you can serve just about any coffee drink in this cup, but a whopping six ounces more.
A 22oz cup seems to be the sweet spot in the large sizes, but there are two alternative sizes available in this range if you're interested, the 20oz and the 24oz.
Top 5 Reasons Why Your Coffee House Should Offer Free Wi-fi
Hot Drink Lids
There are a number of options for you to choose from when selecting your coffee cup lids—let's talk a little about those.  
The cheapest lid option is the flat "tear tab" lid.  It is also not recommended. The tear tab lid is the least popular lid in terms of customer experience, customer convenience and overall customer satisfaction.  The tab of the lid often tears wrong and doesn't stay in place as the design implies it will; worse, there's no room for the steaming hot drink to cool slightly before reaching the customer's mouth. It doesn't save money if your customers never come back.
For a happy medium, choose the sipper dome-style hot drink lid. This lid features a more natural raised drinking hole which is easier to drink from, and it also allows the drink to cool slightly before each sip. It's a good compromise between value and customer comfort.
Newer innovations in more pricy coffee lids include lids with built-in stoppers and lids that funnel splashes back into the cup.  There are also stylish lids featuring strategically placed vents to enhance the coffee aroma, making the sensory experience more like drinking from a porcelain cup.
Take care when purchasing cup lids to ensure you have the right-sized lid for the cup. Different brands may offer universal lid sizes, but they may only be 'universal' to their brand.
Hot Drink Sleeves
There's nothing worse than buying a badly needed cup of coffee to perk up and receiving a cup that is too hot to hold. Offering drink sleeves along with your coffee cups will ensure that your customer can enjoy their coffee in comfort, otherwise, you'll need to double up on the paper coffee cups, which isn't economical. 
Customers who are picking up drinks to bring to others like the sleeves because the coffee drinks don't lose as much heat as they would in a cup without a sleeve.
Most sleeves fit standard 12oz-24oz cups. Hot drink sleeves can be affordably custom printed with your coffee shop's logo, so don't miss that opportunity to get your brand out there.
Hot coffee cups are also available with corrugated insulation incorporated into the cup itself, but they are much pricier than a regular cup and sleeve. 
Pros and Cons on opening your coffee shop on holidays.
Cold Coffee Drink Cup Sizes
You already know that when you put the chill on decadent drinks like the caramel macchiato or mocha latte, you've got an addictive treat that your customers won't get enough of, so you'll need plenty of cold drink cups of all sizes.  
Beyond cold coffee drinks, iced teas, fruity teas, and iced chai lattes are also sought-after cold drinks. Lemonade, fruit drinks and iced hot cocoas are popular orders for kids tagging along.
Plastic coffee drink cups for your iced coffee drinks and other concoctions come in a variety of sizes and lid configurations. Here are the four cold coffee drink cup sizes most popular with customers:
12oz
16oz
20oz
24oz (the most popular cold coffee cup size)
If you've ever ordered an iced coffee drink before and forgotten to ask the barista for light ice, then you probably know that cold coffee drinks can often be more ice than coffee, or at least seem that way. Therefore, it's not surprising that customers generally order larger-sized iced coffees to quench their thirst. The most commonly ordered cold coffee drink size is 24oz, but cold coffee drink cups are available in an XXL 32oz size as well.  
We Answer: Should Your Coffee Shop Also Serve Wine?
Cold Coffee Drink Lids
For cold drinks, you will need a few different types of lids. Frappuccino and other cold drinks with tall, whipped toppings such as lattes (and anything else the customer will request whipped topping on) require the dome lid. 
Fortunately, with most cup manufacturers, one lid size fits most sizes of cold drink cup, but always check to be sure.
With the increasing awareness about the impact straws have on marine life, many customers are opting to go straw-less—look for the sipper-style lid if you want to go this route.
Now that you know the most in-demand sizes, you can order your coffee shop essentials with more confidence. Knowing what cup sizes your shop will need for the drinks offered will help keep your expenses down and your customers happy.
What An LLC License Is For A Coffee Shop
Frequently Asked Questions
How do I minimize wasted supplies at my coffee shop?
Encourage or incentivize customers to bring reusable cups for their coffee drinks. Use cup sleeves rather than doubling cups. Train staff to ask customers if drink stoppers are wanted rather than assuming they are and give napkins relative to the order size.
Do I need to buy 4oz cups just for espresso or can I use 8oz cups instead?
No, don't use bigger cups for espresso. In an 8oz cup, the espresso will cool too quickly and also negatively affect the taste of the drink.
To learn more on how to start your own coffee shop checkout my startup documents here
Please note: This blog post is for educational purposes only and does not constitute legal advice. Please consult a legal expert to address your specific needs.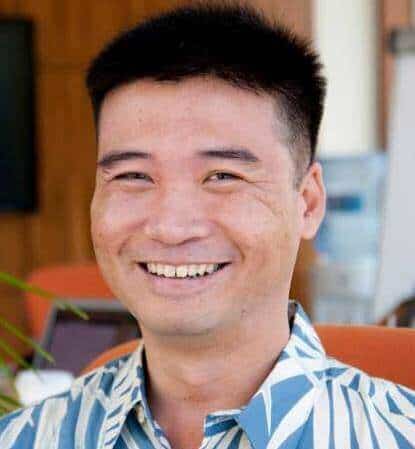 Hi! I'm Shawn Chun
My adventure in coffee began when I first launched my first coffee shop back in the early 2000s. I had to figure out so many things on my own and to make it worse within 2 years of opening two large corporate coffee chains moved in just blocks away from me!
As I saw smaller and even some larger coffee shops in the neighborhood slowly lose customers to these giant coffee chains and slowly close up shop, I knew that I had to start getting creative…or go out of business.
I (like you may be) knew the coffee industry well. I could make the best latte art around and the foam on my caps was the fluffiest you have ever seen. I even had the best state-of-the-art 2 group digital Nuova Simonelli machine money could buy. But I knew that these things alone would not be enough to lure customers away from the name brand established coffee shops.
Eventually, through lots of trial and error as well as perseverance and creativity I did find a way to not only survive but also thrive in the coffee/espresso industry even while those corporate coffee chains stayed put. During those years I learned to adapt and always faced new challenges. It was not always easy, however, in the end, I was the sole survivor independent coffee shop within a 10-mile radius of my location. Just two corporate coffee chains and I were left after that year. All told the corporate coffee chains took down over 15 small independent coffee shops and kiosks and I was the last one standing and thriving.
Along the years I meet others with the same passion for coffee and I quickly learned that it is not only "how good a barista is" that makes a coffee shop successful, but the business side of coffee as well.
Hence why I started this website you are on now. To provide the tools and resources for up and coming coffee shop owners to gain that vital insight and knowledge on how to start a coffee shop successfully.
Stick around, browse through my helpful blog and resources and enjoy your stay! With lots of LATTE LOVE!
Shawn