Founded in 1971 in Seattle, Washington, Starbucks is the #1 coffee shop chain in the United States that is popularly known for its darkly roasted coffee.
Starbucks currently does not franchise in the United States or Canada. Starbucks at one point did offer a franchise in Europe however at the time of this writing (September 2020) all European franchises seem to be taken.
Another Starbucks option is to open a licensed store. Opening a "licensed Starbucks" will cost you roughly $315,000.   
How Do You Become a Starbucks Franchisee?
As of the writing of this article September 2020 Starbucks does not offer a franchise program in Canada or the United States.
Starbucks does franchise in Europe and you can learn more about it here: https://customerservice.starbucks.com/app/answers/detail/a_id/5870/~/i%E2%80%99d-like-to-open-a-starbucks-franchise-in-europe%2C-how-do-i-do-that%3F
As of this article writing Starbucks is not currently recruiting any further franchisees in Europe however they do provide a link (listed above) to check often for updates on this.
Based upon my research you will have to own £50,000 in liquid assets for operating a Starbucks franchise in Europe.
What if I Do Not Reside in Europe?
If you do not reside in Europe or wish to relocate, you can open a Starbucks licensed shop. The process will be the same as opening a Starbucks franchise in Europe except:
You will have to have about $700,000 in liquid assets as you apply for the Starbucks licensed shop.
You will pay licensing fees instead of franchise fees.
The Starbucks company will own the shop and you will get a cut of the profits from operating it. This is different that franchising whereas you would own the location if you did operate a Starbucks franchise.
The Coffee Shop Market's Growth Potential
Starbucks has close to 14,000 shops in the United States with 41% of them operating as licensed shops.According to PR News Wire, the coffee shops market is expected to maintain a 4.2% growth potential. Starbucks license owners can receive a great experience in operating a business model with a trusted brand before moving on to their own small business pursuits.
Wondering what the profit margin will be? Check out our article here!
Why Does Starbucks Prefer Licensed Shops Over Franchise Locations?
Starbucks prefers to completely own each of its locations, so that everyone enjoys the overall Starbucks experience.
The company does not offer franchising except in Europe because the CEO has long resisted the franchising business model in a bid to maintain control over the Starbucks brand and quality of beverages and culture.
As Starbucks partner, you would rent out the Starbucks name and brand by paying the company a licensing fee. Popular licensed locations are found in places such as airports, hotels, school campuses, and hospitals.
The Benefits of Operating a Licensed Shop
Rather than trying to build a brand with your coffee shop, Starbucks will represent you as an already popular brand to help your licensed shop procure the sales you need to meet your yearly store opening quotas.
There are 3 key benefits of operating a Starbucks licensed shop.
Productive Performance
Many coffee chain outlets have always been able to achieve a productive performance in their operations cost as a result of remaining company owned. Compared to other companies in the industry, Starbucks has been generating higher earnings before tax, depreciation, and amortization for a while.
A Successfully Proven Business Model
Starbucks may be popular for their coffee offerings, but the company believes in the whole experience and everything that makes that experience unique. They continually striving to improve their coffee house experience ensuring that customers enjoy the moment and want to have a repeat experience.
Therefore, the company prefers to own their licensed shops in the United States and Canada rather than franchise them because they already have a successfully proven business model that maintains consistency with their brand image.
Diversifying Risk to Increase Sales
Licensing is one of the ways that Starbucks diversifies their risk to increase sales. Starbucks' margins rely heavily on the fluctuation of the prices of raw materials. Therefore, the corporation must pump in an exceptional capital to make Starbucks shops operational.
The company has achieved immense growth by investing in operating licensed stores. Starbucks benefits from the fees that license owners pay and the sales generated from the licensed shops. Every licensed shop is another step to maintaining their title as the number one coffee shop chain in the United States.
Experience Makes Excellence
Before you considering opening a Starbucks licensed shop, engage in the following experiences to be sure you are fully prepared to take this business investment leap.
Work in a Starbucks (If You Can) or Another Coffee Shop
If you can work in a Starbucks café, do so! Even if you work at your local chain for 6 months to a year, you will get a good idea of the Starbucks experience. Besides the training you would receive once you approved for the licensed shop, working inside a Starbucks chain would be beneficial so that you can mirror the same experience for your employees and customers.
If You Cannot Find a Coffee Shop to Work In, Observe Coffee Shop Activity!
If a local Starbucks or other coffee shop will not hire you, frequent your favorite coffee shop to observe the vibe. Ask yourself these questions as you pick up on the coffee shop vibe so that you can mirror the same positive experiences at your future licensed shop.
How do the employees treat the customers?
How does management handle customer service issues?
Where do customers like to sit the most?
How do they interact with the employees, management, and any other people they may be talking to while they visit the shop?
Date and write your positive and negative observations in a journal, so that you can take them with you on your future business journey as a valuable learning experience.
Taste the Starbucks Difference
Go to your local Starbucks when you can. Try the coffees, the teas, the pastries, and the sandwiches. Try as many of them as you can, so you can see the customer experience that your customers will be feeling when you operate your licensed shop.
Knowing the customer's feelings and tastes will help you to be a better licensed shop owner and you can increase the company's sales over time. You will eventually garner enough sales, marketing, and customer service experience to be able to open the 20 required stores within the 5 years after you sign the licensee contract.
Conclusion
Operating a Starbucks licensed shop will get your foot in the door as a future small business owner. Gather your investment capital, get the help you need from Starbucks licensers, and your licensed shop will be serving up that popular dark roast coffee in no time!
Frequently Asked Questions
How much money does the average Starbucks take in per day?
Sales depends on foot traffic and what customers purchase. However, an average Starbucks does average $540,000 in revenue annually according to a US national study.

To learn in general about how many cups of coffee shop sell per day, click here. 
Average Total Revenue
$ 540,000.000 Per Year
$ 45,000.00 Per Month
$ 1,500.00 Per Day
 
Average Profit
$ 178,200.00 Per Year
$ 14,850.00 Per Month
$ 495.00 Per Day
These are estimates based on an average Starbucks. A busier location can make a higher number of sales than these figures.
What does Starbucks do with old coffee?
Starbucks partners use traffic patterns to try to predict how much coffee to make at certain times of the day to minimize the amount that they'll have to throw away, Once the coffee has passed its life cycle, employees must throw it away. Starbucks's focus is on the quality of their coffee, so they are content to "waste" a few cups of coffee beans per day (per store) in exchange for a fresh coffee flavor.
Why is Starbucks the #1 coffee shop chain in the United States?
According to Millenial Marketing, Starbucks has maintained their #1 spot as the most popular coffee chain in America because of their social media presence. They have created notable hashtags that attract Millennial coffee drinkers to become interested in their brand.
To learn more on how to start your own coffee shop checkout my startup documents here
Please note: This blog post is for educational purposes only and does not constitute legal advice. Please consult a legal expert to address your specific needs.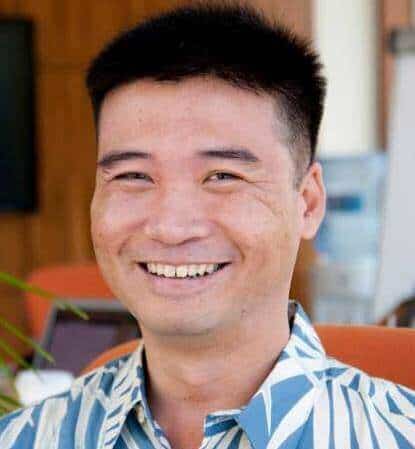 Hi! I'm Shawn Chun
My adventure in coffee began when I first launched my first coffee shop back in the early 2000s. I had to figure out so many things on my own and to make it worse within 2 years of opening two large corporate coffee chains moved in just blocks away from me!
As I saw smaller and even some larger coffee shops in the neighborhood slowly lose customers to these giant coffee chains and slowly close up shop, I knew that I had to start getting creative…or go out of business.
I (like you may be) knew the coffee industry well. I could make the best latte art around and the foam on my caps was the fluffiest you have ever seen. I even had the best state-of-the-art 2 group digital Nuova Simonelli machine money could buy. But I knew that these things alone would not be enough to lure customers away from the name brand established coffee shops.
Eventually, through lots of trial and error as well as perseverance and creativity I did find a way to not only survive but also thrive in the coffee/espresso industry even while those corporate coffee chains stayed put. During those years I learned to adapt and always faced new challenges. It was not always easy, however, in the end, I was the sole survivor independent coffee shop within a 10-mile radius of my location. Just two corporate coffee chains and I were left after that year. All told the corporate coffee chains took down over 15 small independent coffee shops and kiosks and I was the last one standing and thriving.
Along the years I meet others with the same passion for coffee and I quickly learned that it is not only "how good a barista is" that makes a coffee shop successful, but the business side of coffee as well.
Hence why I started this website you are on now. To provide the tools and resources for up and coming coffee shop owners to gain that vital insight and knowledge on how to start a coffee shop successfully.
Stick around, browse through my helpful blog and resources and enjoy your stay! With lots of LATTE LOVE!
Shawn