Are you in the process of opening a coffee shop? Do you need clarity in budgeting and equipment procurement? Well, researching and determining what equipment you need is an important part of that process and quintessential in completing your business plan.
The seven key categories of equipment you need to open a coffee shop are:
Automatic drip coffee machines

High-quality espresso machines

Commercial grade coffee grinders

Professional series blenders

Point-of-sale system

Specific and non-specific small wares

Auxiliary equipment
Automatic Drip Coffee Machines
Though the consumption of drip coffee has decreased by 24% over the past five years, you will still want to carry a drip coffee machine to capture the broadest demographic of clientele. 
The importance of sourcing great coffee beans cannot be understated, but choosing the proper coffee machine to use which brings out the best flavor of the beans is equally as important in creating a great cup. So, what goes into choosing the right drip coffee machine? 
First, consider the capacity that you estimate that you will be selling to determine the necessary carafe or the need for multiple carafes. Are you going to be doing enough sales of drip coffee to warrant separate machines for both regular and decaf coffee? Does the coffee machine that you are considering have multiple warmers or will you also need to purchase satellite warming stations? Finally, the most important thing to consider is the cost-effectiveness of a machine based on how much use you will ultimately get out of it. If your menu isn't chock full of drip coffee-based drinks then there's no reason to go all out on the biggest and best machine!
High-Quality Espresso Machine
With a whopping 50% of American consumers now choosing to drink espresso or espresso-based drinks, equipping the best espresso machine that you can get your hands on will be one of your primary tasks as well as one of your biggest investments. 
With new machines ranging from a couple of thousand dollars to tens of thousands of dollars don't be tempted by the abundance of used commercial espresso machines. It may seem economical, but being the workhorse of your coffee shop it's always best to invest in a machine without any miles on it. Stick to your budget and consider the following options when choosing an espresso machine.
Semi-automatic vs Automatic – Your baristas may want to have a say in this one. On one hand, employing a semi-automatic espresso machine will be the most cost-effective option for a new business owner, but using an automatic machine will allow you to have greater output and efficiency than the former. In a business setting, the ease of use of an automatic espresso machine should take precedence over getting the best price.
Capacity – First, consider the counter space that you have to house the machine. This, alongside your anticipated sales volume, will dictate your need for a machine with 2, 3, or 4 heads. More heads mean higher output. The boiler should also be large enough to maintain the output of hot water during times of high volume sales.
Cleaning and Maintenance – With any fancy equipment comes to the costs associated with maintaining it. Consider those costs when choosing what bells and whistles are most important to you.
The End Product – The most important part! Does the machine you want to go with creating a great tasting cup of espresso. After you've narrowed your search down to a few options begin taste testing. You'd never buy a car without a test drive. Nor should you purchase an espresso machine without tasting the espresso.
Commercial Grade Coffee Grinders
Any coffee shop worth its weight in…well coffee, grinds their beans fresh regularly. A sturdy, industrial coffee grinder is the next piece of equipment that you will need to invest in to assist your baristas and brewers in creating a cup that stands out. At first glance, the concept of a coffee grinder may seem simple. Wrong! The grind is almost as important as the bean itself in producing the most appealing flavors from the coffee. Below is a breakdown of what makes a great coffee grinder and how to choose the one that's right for your operation. 
Burr vs. Blade – Though blade grinders are the most common and cost-effective they are not equipped to stand the rigors of commercial use and should therefore be left to the home consumer. A burr grinder provides a high level of consistency, speed, and ultimate flavor extraction that is required in a commercial setting.

 

Speed – Look for a machine that can hold a larger amount of whole beans and have a quick output. On average, a professional-grade grinder should be able to grind beans for a double shot at or under 3.2 seconds.
Stepped vs. Stepless – The difference between a stepped and a stepless grinder is that a stepped grinder is built in such a way that allows for a multitude of different, preset grind settings. This means that one machine can grind the beans for both your espresso and drip coffee machines. A stepless grinder, on the other hand, is much like a pepper grinder in that the barista can determine the grind manually. This is much more intuitive, but a higher degree of experience is required.
Burr Size – The larger the burrs, the more coffee you can grind at a faster rate.
Professional Series Blenders
Chances are that you aren't going to just sell mixed or frothed drinks at your coffee shop, thus finding a need for a professional-grade blender. Much like choosing a coffee grinder, you will want to look at speed, output, settings to determine which blender is the right fit for your needs. 
The absolute most important feature to look for when selecting a blender, however, is whether or not that it has a sound shield. As a civilian, this may not be something that your privy to but will make a world of difference for your business. Have you ever stood in line at a coffee shop and listened to the insistent whirring of the blender? Not only does it destroy the ambiance for anyone that chooses to enjoy their coffee while relaxing in your coffee shop, but also is a constant annoyance for anyone who works there. A sound shield will greatly reduce the amount of disturbance issued forth from your blender, in turn, improving the overall ambiance and working conditions for all included. Who wouldn't want that?
Check out other must have items HERE.
Point-Of-Sale-System
Known as POS for short, point-of-sale systems used to be composed of clunky computer screens and expensive software costs. Luckily for you, that is a thing of the past. Nowadays, there is a multitude of POS systems to choose from that not only integrate modern technology but are also much more cost-effective than traditional systems used by larger businesses. Here are a few things that you should look for when choosing a POS system that's right for you.
Inventory Control – A proper POS system should be able to track and report on several functions relating to your inventory including sales-by-item and your product mix.
Marketing – Your POS should enable you to integrate marketing prompts in the form of guest email tracking that bolsters your outreach.
Tech Support – This is a non-negotiable! Your system will inevitably crash at some point. Having a highly regarded tech support team behind your POS system is a must for peace of mind.

 

Desktop – This refers to software that runs on a desktop format as opposed to a dedicated POS terminal. Desktop POS systems contain many more functions than the standard terminal-based POS systems.

 
Specific And Non-Specific Smallwares
This applies to two different categories of smaller equipment that you will need to operate your coffee shop daily. These items are inexpensive, comparatively, and will be replaced fairly frequently. Keeping a running list of your inventory and needs for these items is a small task that will keep your staff happy and the coffee shop running smoothly.
Specific small wares include such things as tampers, frothing pitchers, and knock boxes. Whereas non-specific items include items like storage containers and utensils. 
Auxiliary Equipment
This category covers a broad spectrum of larger equipment that you may or may not choose to use in your coffee shop. There is a wide variety of cold storage units, shelving, prep tables, and display cases to consider after acquiring your brick and mortar location. You will need to decide not only what fits in the space that you have, but what your needs dictate in terms of functionality when equipping your coffee shop with these items. 
Another thing to consider is that if you decide that you'd like to serve food from an on-premise kitchen or bakery, this opens the door to another category of auxiliary equipment. Depending on what type of food you choose to serve, you may need to consider such items as a commercial oven, range, mixers, and a whole new list of small wares to go along with it.
With this article as a baseline for your needs, it is now up to you to do your research in each of these categories. Decide what works best for you in terms of functionality and what fits into your budget. You're now one step closer to opening your coffee shop!
Frequently Asked Questions
Where can I find further reference in regards to equipment procurement related to opening a coffee shop?
You can find several resources to help you in regards to procurement via your local restaurant supply chain, through curated equipment lists via Webstaurant, and also the SBA.
What's the estimated cost of equipping a coffee shop on average?
Opening costs vary based on size and existing equipment usage. Budgeting roughly $200,000 on average to start from scratch is a safe bet.
To learn more on how to start your own coffee shop checkout my startup documents here
Please note: This blog post is for educational purposes only and does not constitute legal advice. Please consult a legal expert to address your specific needs.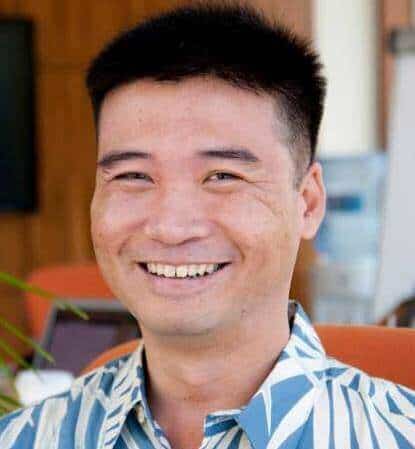 Hi! I'm Shawn Chun
My adventure in coffee began when I first launched my first coffee shop back in the early 2000s. I had to figure out so many things on my own and to make it worse within 2 years of opening two large corporate coffee chains moved in just blocks away from me!
As I saw smaller and even some larger coffee shops in the neighborhood slowly lose customers to these giant coffee chains and slowly close up shop, I knew that I had to start getting creative…or go out of business.
I (like you may be) knew the coffee industry well. I could make the best latte art around and the foam on my caps was the fluffiest you have ever seen. I even had the best state-of-the-art 2 group digital Nuova Simonelli machine money could buy. But I knew that these things alone would not be enough to lure customers away from the name brand established coffee shops.
Eventually, through lots of trial and error as well as perseverance and creativity I did find a way to not only survive but also thrive in the coffee/espresso industry even while those corporate coffee chains stayed put. During those years I learned to adapt and always faced new challenges. It was not always easy, however, in the end, I was the sole survivor independent coffee shop within a 10-mile radius of my location. Just two corporate coffee chains and I were left after that year. All told the corporate coffee chains took down over 15 small independent coffee shops and kiosks and I was the last one standing and thriving.
Along the years I meet others with the same passion for coffee and I quickly learned that it is not only "how good a barista is" that makes a coffee shop successful, but the business side of coffee as well.
Hence why I started this website you are on now. To provide the tools and resources for up and coming coffee shop owners to gain that vital insight and knowledge on how to start a coffee shop successfully.
Stick around, browse through my helpful blog and resources and enjoy your stay! With lots of LATTE LOVE!
Shawn