When it comes to starting up a café, studies have shown that up to 75% will fail within the first 5 years of business. Given this valuable information, you may now be asking yourself: "What can I do to make my café successful?" Below, I will explain in detail the top 6 factors that will directly influence the success of your café.
In this article, we will be answering the most important question you will be asking yourself during the startup of your new business: "What makes a café successful?"
Some of the important factors that will determine the success of your café are:
Understanding and Catering to Community Needs

Location and Environment

Customer Service

Maintaining Consistent Quality

Selection of Offered Products

Keeping Up on Current Trends
Knowing what factors contribute to the success of your café is only one half achieving that success; the other half is understanding exactly why each of these factors is important and how you can properly address each of these factors to increase your chances of success.
1. Understanding and Addressing Community Needs
One of the most important factors that will determine the success of your café is understanding the needs of the community you will be serving, and how your café can address those needs. The reason why this is such an important factor is that without the support of your local community, your café will not be able to succeed.
Ultimately, your café should be a part of your community just as much as the people in it, and by understanding the needs of your community you will be able to provide a commonplace for your customers to socialize where they can enjoy themselves while doing so. As a direct result of understanding the needs of your community, you will have a better understanding of who will be more likely to frequent your café compared to those that would not.
For example, a café located in a college-oriented community would most likely have more college customers than any other age group. Knowing this will allow you to determine that the potential needs that your café could address are the need for a safe social setting outside of campus, the need for a place to study with their peers, and the need for a place to relax with their peers after a stressful day. Some of the ways you could address these needs are to provide soft background music to promote a social setting, provide ample table seating to promote a place to study, and also provide a lounge area to promote a place of relaxation.
With the needs of your community in mind, you will be able to design your café to be able to address these needs, which will, in turn, lead you to become a vital addition to your community! 
Whether your café will be serving a small town or a big city, building a relationship with your community will greatly improve your chances of success, and will directly impact every other factor we will discuss in this article.
2. Location and Environment
The location of your café and the environment inside as well as out is a key factor to the success of your café, although as previously mentioned, understanding the needs of your community is vital to these factors as well.
Understanding the needs of your community will allow you to choose the perfect location for your café and allow you to design the perfect environment that will best appeal to your potential customers. When choosing a suitable location for your new café, some important things to consider are the accessibility of your location, the size of the building, as well as the rent and overhead costs. 
While rent and overhead costs are very important to the general success of your café, when considering your overall success, the most important factor is the accessibility of your location because if the members of the community cannot easily access your business, then they will be more likely to frequent another establishment.
The environment of your café is equally important to your success as the location, and also will vary depending on the needs of your community. The background music you play, the general appearance and decor, and the outside appearance of your establishment will all contribute to the environment of your café.
The environment of your café can also be greatly influenced by the type of lighting that you decide to use. By using a dimmer light setting, you can create a relaxing environment, while using a brighter light setting can create an energetic environment.
Another factor that can contribute to the environment of your café is the color scheme you decide to use for the interior and exterior paint, as well as the color of your tables, chairs, and couches. A unique color scheme combined with the decor and lighting will not only add to the environment of your café but can also make your business more easily recognizable to your customers.
Going back to the example from section one, with the potential needs established for a college-oriented community, you can determine that an ideal location for your café will be easily accessible to the campus because, if so, the students traveling to and from class will be more inclined to frequent your café.
The environment of this café should also appeal to the students by promoting a place to study or socialize with peers in between classes by using the college radio station as your source of music, utilizing school memorabilia as decor, and offering group discounts, which could result in students forming social gatherings or weekly study groups within your café.
3. Customer Service
Now that you have determined your community needs, found an accessible location, and created a unique environment tailored to those needs, you can focus on the next important factor in the success of your café, your customer service.
Customer service is a key factor to the success of any business, but even more so to a café because without great customer service, there will be no customers in your café to serve! From the moment the customer steps in the door your customer service responsibilities begin, and without great service, your café is doomed to fail.
Customer service in a café begins with a friendly and sincere greeting as the customer walks in the door, and continues until the customer decides to leave your café. Each customer should be greeted and cared for in order of their arrival, to ensure that each order is fulfilled promptly. Taking customer orders and solely focusing on that order until it is completed will ensure you are providing a more personal experience, which will greatly increase customer satisfaction as well.
Once the customer has chosen their seat or table, service continues by frequently checking on the customer to ensure their needs have been met, and if not, what can be done to improve the quality of their visit. Providing the guest with complimentary refills on certain beverages is a great way to increase customer satisfaction, and ensure that you are providing excellent customer service throughout the entirety of their visit.
Customer service ends only when the guest has finished and decides to leave your café, however, before they leave, ask the customer for feedback about their visit, as well as bid them a sincere farewell as they leave to ensure you are providing the highest quality customer service possible!
4. Maintaining Consistent Quality
The quality of your products is an important factor in the success of any business, however, providing quality products consistently will play a more decisive role in the success of your café. 
Establishing and maintaining clear quality expectations with your employees will ensure that each barista makes drinks the same way which customers will receive the highest quality beverage during every visit. Providing consistent quality is key to your success because if returning customers order and receive a product that varies in quality, they will be less likely to return in the future.
Training your baristas is a great way to reduce the chances of inconsistencies in quality because this will provide your employees with a specific recipe for each beverage as well as ensure that each barista produces the same quality product at all times.
While training baristas can be costly, this will ensure that employees are aware of the quality that is expected and teaches them how to provide that quality consistently. This will also guarantee that customers will receive the same product quality from each barista, as well as provide a quality experience, during every visit.
By providing and maintaining the consistent quality of your products, your customers will know what to expect during every visit, which will not only increase their satisfaction but it also increases your chances for success because this will encourage your customers to return more frequently!
5. Selection of Offered Products
Providing consistent quality aside, from the beverages you serve to the pastries and snacks, having a various selection of these products will be also key to the continued success of your café.
Serving multiple varieties of coffee, such as a house blend, a breakfast blend, or a bold roast, as well as cold beverages like tea and bottled water is a great way to appeal to your potential customers, as well as ensure they have multiple options to choose from to promote return visits. However, a café will not be successful on beverages alone, which means you should provide snacks and pastries like muffins, bagels, or danishes.
Offering a variety of pre-made pastries and other snacks to your customers to go with their beverages will encourage them to stay and enjoy the environment you have worked so hard to provide. To ensure consistent quality of each product, many of these pre-made products could be outsourced from a local bakery, which will also allow your employees to focus their efforts solely on providing high-quality beverages.
Providing seasonal products is also a great way to spice up your menus, such as serving unique holiday-inspired beverages during the winter months or appropriately themed pastries or snack foods. However, don't serve the same boring flavors that your competitors offer, like pumpkin spice flavored drinks, instead try something different like a warm apple cider, or serving select pies during these months to set your café apart from the rest.
Check out our list of unique items to offer HERE.
6. Keeping Up on Current Trends
While the selection and quality of your products are important components to your success, keeping up with the current trends will also ensure that you are reaching as many customers as possible, which in turn, will directly affect the success of your café. 
Creating and maintaining a unique website for your café as well as creating a profile on social media with a link to your website are both great ways to promote your business and keep track of the popularity of your new café. 
Your website should be user-friendly and appealing to your potential customers by including pictures of products as well as the interior environment of your café, promotions or upcoming specials, as well as a customer feedback section, to ensure that both potential and returning customers are enticed to visit!
Through social media, your customers can freely promote your business to their friends and family with pictures of your products and the surrounding environment, which will lead to more potential customers.
Another great thing about social media is being able to promote daily or upcoming specials, include customer reviews and pictures, as well as provide discounts or coupons to the followers of your profile!
Starting a café may take a lot of hard work and determination, and while the success of your café is not guaranteed, now that you know what makes a café successful, you can ensure that you are making decisions based on the factors listed in this article, and actively take steps towards the success of your new café!
Frequently Asked Questions
1. What are the initial start-up costs of a café?
According to howtostartanllc.com, the initial start-up costs for a café can range anywhere from $25,000 to $300,000 depending on a variety of factors such as location, equipment, as well as taxes and fees.
2. What is the average failure rate of a café?
According to the Coffee Shop Owners survey completed in April 2019, an estimated 50% to 75% of independently owned coffee shops will fail within the first 5 years of business.
3. What kinds of products are normally sold at a café?
Other than coffee and tea, common products also provided at a café can include various pastries such as muffins, cakes or cookies, and cinnamon buns as well as mugs or shirts with a personalized logo unique to your business.
To learn more on how to start your own coffee shop checkout my startup documents here
Please note: This blog post is for educational purposes only and does not constitute legal advice. Please consult a legal expert to address your specific needs.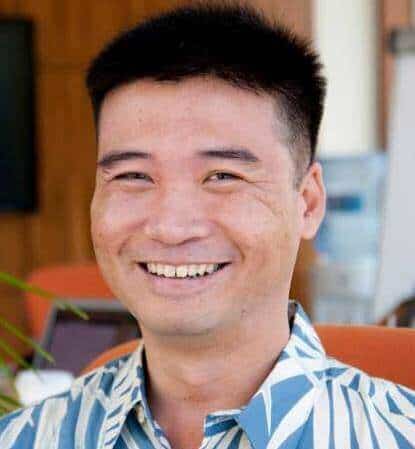 Hi! I'm Shawn Chun
My adventure in coffee began when I first launched my first coffee shop back in the early 2000s. I had to figure out so many things on my own and to make it worse within 2 years of opening two large corporate coffee chains moved in just blocks away from me!
As I saw smaller and even some larger coffee shops in the neighborhood slowly lose customers to these giant coffee chains and slowly close up shop, I knew that I had to start getting creative…or go out of business.
I (like you may be) knew the coffee industry well. I could make the best latte art around and the foam on my caps was the fluffiest you have ever seen. I even had the best state-of-the-art 2 group digital Nuova Simonelli machine money could buy. But I knew that these things alone would not be enough to lure customers away from the name brand established coffee shops.
Eventually, through lots of trial and error as well as perseverance and creativity I did find a way to not only survive but also thrive in the coffee/espresso industry even while those corporate coffee chains stayed put. During those years I learned to adapt and always faced new challenges. It was not always easy, however, in the end, I was the sole survivor independent coffee shop within a 10-mile radius of my location. Just two corporate coffee chains and I were left after that year. All told the corporate coffee chains took down over 15 small independent coffee shops and kiosks and I was the last one standing and thriving.
Along the years I meet others with the same passion for coffee and I quickly learned that it is not only "how good a barista is" that makes a coffee shop successful, but the business side of coffee as well.
Hence why I started this website you are on now. To provide the tools and resources for up and coming coffee shop owners to gain that vital insight and knowledge on how to start a coffee shop successfully.
Stick around, browse through my helpful blog and resources and enjoy your stay! With lots of LATTE LOVE!
Shawn