As the owner of a coffee shop, you have likely invested a great deal of time, money, and effort into your enterprise.  The thought of your small business being damaged or destroyed by a break-in is something nobody wants to think about, but unfortunately, this nightmare does occur.  If this happens to you, take a deep breath.  You can get through this, and there are several steps you need to take to rectify the damage and protect your coffee shop in the future.
If your coffee shop is broken into, you must act immediately.  Here are several steps you need to take after a burglary:
Notify Authorities and File a Police Report
Photograph Damaged Property
Gather Receipts for Damaged and Missing Property
Call Your Insurance
Suspend Your Bank Accounts and Business Credit Cards
Support Your Staff and Clean Up
Implement New Security Measures
Steps To Take When Your Coffee Shop Has Been Broken Into
Notify Authorities and File a Police Report
The first thing you must do when your coffee shop has been broken into is to call the police.  If possible, avoid entering the building until the authorities have arrived.  If you do need to enter beforehand, do not touch anything, because this could hinder the police investigation.  When the police arrive, they will survey the scene, interview you, and instruct you to file a police report.  This can either be done online or at the nearest police station. 
Photograph Damaged Property
Although the authorities will take photographs for their investigation, make sure to take your own pictures for your personal records and for insurance purposes.  Once you have taken photographs, locate "before" pictures of any damaged or missing property.  Your website or social media pages might be a great place to find these images.   
Gather Receipts for Damaged and Missing Property
In addition to photographs, gather any purchase receipts for damaged and missing property.  If you don't have the receipts, make a detailed list of everything in your shop that was affected by the burglary.  Your insurance company will want to know the approximate value of everything stolen or damaged.
Call Your Insurance
The next step is to call your insurance company and file a claim.  The first thing the insurance agent will ask for is the police report number, so have this ready.  An insurance adjuster will then come out to your coffee shop to conduct interviews with you or your staff, assess the damage, and view your photographs and receipts.  Having these items available will help move the process along quicker.
Suspend Your Bank Accounts and Business Credit Cards
If you suspect that your financial information may have been compromised during the break in, notify your bank and suspend your business accounts and credit cards.  Even if your physical cards weren't stolen, criminals will often make copies of the account numbers they find on paperwork, so it is very important to make sure your coffee shop financials are secure.  Your bank can quickly reissue new credit cards and monitor your account for unauthorized use. 
Support Your Staff and Clean Up
Experiencing a break-in can be very traumatizing, so be sure to support your baristas and staff while they process the shock.  If anyone was present during the burglary, they might need your help finding counseling options.  Be transparent with your team about what happened, and make yourself available to answer questions and address concerns.
Cleaning up the mess (both physical and emotional) after a burglary can be stressful and demoralizing, so don't do it alone!  Enlist help from friends, family members, or fellow business owners.  This is a great time to reach out to your community, and you'll likely be surprised at how many people want to pitch in and support your clean up efforts.  
After going through this painful process, note the weak spots in your security and determine how to better protect your business.  Brainstorm with your staff members to consider every angle, and be open to hearing their ideas about protecting your coffee shop.  
Coffee Shop Promotional Ideas: Good, Better and Best
Steps To Take To Protect Your Coffee Shop and Prevent Future Burglary
Protecting your coffee shop from theft is incredibly important.  In this section, we'll mention security measures that apply to brick and mortar coffee shops, drive through coffee shops, and coffee trucks/trailers.
Better Security Locks 
Examine all of the security locks on your doors and windows and upgrade them if necessary.  You'll want to have sturdy, all-weather locks and latches on all points of entry.  Replace any failing security locks or latches.  Since most burglaries occur through doors, consider adding additional deadbolt or chain latches.  
Don't forget to include better security locks for your outdoor property as well, like patio furniture or ice chests.  Some owners choose to bolt down their heavy patio furniture, while some have their staff bring in bistro tables and chairs at closing time.  Criminals find outdoor property easy to steal, so don't make it more convenient for them. 
For a mobile coffee shop, invest in tire locks and steering wheel locks in addition to locks on every point of entry.  If you have a coffee shop trailer, a hitch lock will prevent criminals from attaching your trailer to their own truck and driving it away. 
Rolling Metal Security Doors
Rolling metal security doors roll down in front of your property after hours and prevent anyone from entering by door or window.  These heavy duty gates unlock and roll up and out of sight during business hours.  Metal security doors are basically impenetrable and are a huge deterrent for burglars, but you need to check with your landlord or property manager before installing this permanent system.  
Interior and Exterior Lighting
When increasing your coffee shop protection, lighting does a great deal to discourage criminals.  Invest in security lighting for the perimeter of your shop to make sure the exterior of your property is well lit at all times.  Many businesses often opt to leave their interior lights on at night.  
Security Cameras
A variety of security camera systems are available for businesses, and many wireless options are quite inexpensive.  Having visible security cameras inside and outside your shop can give you peace of mind while you're away, can act as a deterrent for criminals, and can aid in police investigations if you do experience a burglary. 
Coffe Shops Small Business Checking Account Facts
Alarm System
In addition to cameras, an alarm system is essential security for your coffee shop.  Similar to cameras, many alarm systems are wireless and will instantly notify a security monitoring service, who will in turn notify the police, if someone breaks into your coffee shop.  
Security Signs
Security signs are a simple and inexpensive way to show potential burglars that you take your security seriously.  Alarm companies often provide signs to put up in your business, showing that your coffee shop is monitored by their company.  
Landscaping
While the large bushes and trees outside your coffee shop may look nice, keep them trimmed back so that your doors and windows are visible from the street.  Having a well maintained property eliminates potential hiding spots and shows that you care about your business.  
Security Service
If your coffee shop is in a busy business district, hiring a security service and splitting the cost amongst the business owners might make sense.  Security guards will patrol the businesses after hours and provide you with great peace of mind.  
Secure Parking
If you have a mobile coffee shop, you must have a secure parking spot at night.  It's worth it to rent a secure space in a well lit parking lot.  Many of these lots are fenced and offer security guards to keep an eye on your property at night.  
Community Engagement
As you take the necessary steps to protect your coffee shop, staying engaged in your community is a way to keep you abreast of potential criminal activity in the area.  Keep an eye on your local news, develop relationships with your police force, and talk to other business owners to share your ideas around security.  A strong community with neighbors who watch out for one another does a great deal to deter criminal activity. 
Frequently Asked Questions
Are business security expenses tax deductible?
Some business security expenses, such as alarm systems, window and door locks, or motion detectors are tax deductible.  Tax laws are complicated and subject to change, so be sure to consult with a tax professional about potentially writing off your business security expenses.  
What kind of insurance should I have for my coffee shop business?You will likely need a few different types of insurance to fully protect your coffee shop business.  At the very least, you'll need property insurance, which covers the contents of your coffee shop in case of damage or theft.  General liability insurance might also be required. Insurance companies can help you customize a package of coverages for your unique business needs.
To learn more on how to start your own coffee shop checkout my startup documents here
Please note: This blog post is for educational purposes only and does not constitute legal advice. Please consult a legal expert to address your specific needs.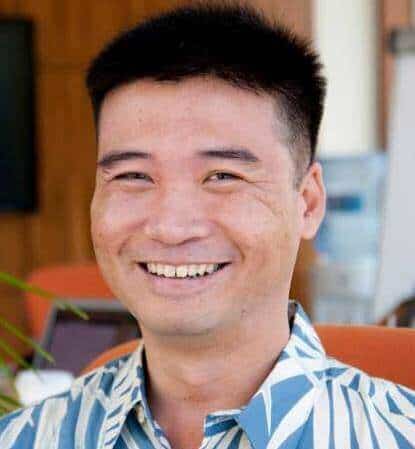 Hi! I'm Shawn Chun
My adventure in coffee began when I first launched my first coffee shop back in the early 2000s. I had to figure out so many things on my own and to make it worse within 2 years of opening two large corporate coffee chains moved in just blocks away from me!
As I saw smaller and even some larger coffee shops in the neighborhood slowly lose customers to these giant coffee chains and slowly close up shop, I knew that I had to start getting creative…or go out of business.
I (like you may be) knew the coffee industry well. I could make the best latte art around and the foam on my caps was the fluffiest you have ever seen. I even had the best state-of-the-art 2 group digital Nuova Simonelli machine money could buy. But I knew that these things alone would not be enough to lure customers away from the name brand established coffee shops.
Eventually, through lots of trial and error as well as perseverance and creativity I did find a way to not only survive but also thrive in the coffee/espresso industry even while those corporate coffee chains stayed put. During those years I learned to adapt and always faced new challenges. It was not always easy, however, in the end, I was the sole survivor independent coffee shop within a 10-mile radius of my location. Just two corporate coffee chains and I were left after that year. All told the corporate coffee chains took down over 15 small independent coffee shops and kiosks and I was the last one standing and thriving.
Along the years I meet others with the same passion for coffee and I quickly learned that it is not only "how good a barista is" that makes a coffee shop successful, but the business side of coffee as well.
Hence why I started this website you are on now. To provide the tools and resources for up and coming coffee shop owners to gain that vital insight and knowledge on how to start a coffee shop successfully.
Stick around, browse through my helpful blog and resources and enjoy your stay! With lots of LATTE LOVE!
Shawn