The core values of a coffee shop foretell the success or failure of the business. Align with the wrong set of core values and a coffee shop will alienate itself from customers. Enlist coffee shop core values that conflict with your personal beliefs and you'll begin to resent the very business you created.
The 3 core values of a coffee shop are:
A high-quality product with desirability and sustainability
Top-shelf customer service with a passion for humanity and community
Genuine knowledge of great coffee and good business practices
Coffee shop core values are the foundation that establishes your business strategy, identity, and daily operations. Instilling solid core values when building your coffee shop business will center your focus on the healthy growth of your shop. They will also provide guidance regarding the expectations your coffee shop has of its employees and the expectations the community has of your coffee shop.
1. A high-quality product with desirability and sustainability
Nothing destroys a coffee shop business faster than a bitter experience with a bad product or idea. Having the core value of serving high-quality foods and beverages tells the customer you care about the desirability of your product. It shows that your coffee shop wants the best for its customers by offering the finest available.
Your coffee shop's menu items should describe the flavors in ways that elicit positive memories of familiar tastes. If you want your customers to associate your coffee shop's marshmallow macchiato with pleasant memories of childhood camping trips, then try a name like Toasted 'Mallow Macchiato. But, more importantly, your coffee and food items must live up to the expectations created by the desire the name evoked.
The core value of high-quality goods starts by ensuring the food and beverage sources are sustainable and environmentally sound. Sourcing your coffee shop's ingredients will involve researching where the products come from and how they are forged. How your coffee shop's vendors impact the environment reflects in your core values when you seek out sustainable sources.
Valuing the quality of your food means you and your employees take the time to train in proper food preparation and safety. Food safety regulations are just one of the worries that come with developing a five-star menu for your coffee shop. Meeting the guidelines and expectations of the local and state health inspectors is imperative to any food service business.

2. Top-shelf customer service with a passion for humanity and community
A skilled barista accurately reads the mood of their customer. They are honed in on the energies of people and can aptly engage with each patron. Baristas with compassion for humanity and a strong sense of community are the first-rate service coffee shop connoisseurs come to expect.
The staff of a coffee shop provides a service to the customers that feels more like a welcome homecoming. The core value of exemplary customer service tells the customers that your coffee shop has the community's best interest at heart. It tells them your business believes in the importance of a healthy relationship between a coffee shop and its customer base.
Top-of-the-line customer service is what keeps people coming back to your coffee shop. Putting a smile on someone's face with a great product delivered by an outstanding barista adds value to every community. Caring about who serves your coffee shop customers shows people you're investing in their community with only the best behind the counter.

3. Genuine knowledge of great coffee and good business practices
A good salesman knows everything there is to know about the product they're selling. They know where it came from and how it came to be. Coffee shops with the greatest success have a wealth of knowledge about the coffee they serve.
The core value of knowledge about great coffee tells your customers that you have a greater understanding and appreciation of coffee's culture. You have learned about how the flavor of the coffee bean can be influenced by forces of nature, human manipulations, and processing. As a coffee expert, you have discovered the intricacies of blending the perfect cup of java.
A great coffee shop business owner is successful because of their knowledge of good business practices. They know the importance of honesty and integrity from themselves and their employees. Coffee shops with the core value of good business practices make a valiant effort to stand behind their product and their service through hard work and continued education.
No amount of good coffee and exemplary customer service can prevent bad business practices from destroying the coffee shop's success, however. Suppose a coffee shop used illegal immigrants in order to save money on staff wages? What do you imagine will happen to that coffee shop when the authorities deport the back-of-house crew?
Why Coffee Shops Are Popular
Throughout history, coffee has traditionally been viewed as a sign of patriotism during times of rebellion. A hot cup of coffee on the battlefield was a treasured moment of camaraderie among the troops. Now, coffee shops provide a welcome atmosphere filled with positive energy and creative virility.
Over time, coffee shops shifted from your morning stop on the way to work to become a place where you get work done. They have transformed into a casual study lounge with great coffee and tranquil music playing in the background. They serve the perfectly balanced menu of energy and comfort with the warmth of a loving family.
Coffee shops have gained popularity because they offer a quiet space to meet with a client when your home office has been overrun by a pillow fort and stuffed dragons. They are a great spot to clear your mind and decompress before the big speech. The environment of the modern coffee shop inspires the thinkers and encourages the brave to give it a shot, whatever that dream goal may be.
The popularity of today's coffee shops soared when they became part of the social culture scene. Thanks to fictitious locations like Central Perk on the hit television show Friends, people now had a place they could meet up with others without having to go to a bar or nightclub. You could get together with that friend you haven't seen in a while to reconnect and relish the fond memories you share.
Coffee shops metamorphosized into trendy places to take a first date that didn't have to break the bank. They provide a menu that's light on price but still makes a good first impression. Best of all, the quiet and casual atmosphere of coffee shops helps everyone shake off nervous jitters and feel more relaxed being themselves.
What ties almost all of these transformations of morning stop to all-day shop is the introduction of food to the menu. While a high percentage of Americans are coffee drinkers, not everyone's a fan of the dark brew. Adding breakfast foods and lunchtime fare launched coffee shop popularity beyond imagination. For more menu item ideas, check out our article on this topic.
An entirely new market of people now had reason to visit a coffee shop. The non-coffee drinker could still meet for coffee because with food comes other varieties of beverages. Cold drinks, iced drinks, and teas pair so well with pastries and bagel sandwiches. And hot chocolate of course brings them in out of the cold.
12 Keys to Coffee Shop Core Values
Does it align with the identity of your coffee shop?

Is it expressing your personal belief?

How does it set your coffee shop apart from the rest?

Does it expand your network of like-minded people?

Who does it direct you to hire for your coffee shop location?

How will it impact the type and number of employees you will need?

Is it a clear directive with regard to conduct and expectations of behavior?

Does it foster relationships with like-minded vendors?

How will it inspire the design and layout of your coffee shop?

What effects will it have on the coffee shop's social media image?

How will it shape your menu items and pricing?

Where does it take your coffee shop on the journey towards success?
Frequently Asked Questions
What type of people frequent coffee shops?
Observations of the most popular locations have concluded that there are three reasons people visit coffee shops.

A third-place: somewhere to chill other than work or at home. A spot you identify with on a personal level to relax and unwind

A creative space: a workspace for building an important presentation for work or to study for that final exam; creativity flows more freely in environments of low-level ambient sounds–soft music, the murmur of voices, the crisp tings of glassware and silver

A social watering hole: a place to unite and socialize with an end goal of building a stronger sense of community, a suitable location for casual business meetings, social connections, and romantic endeavors all under the same roof

Why do most people choose to go to a coffee shop?
There are five main reasons people decide to go to a coffee shop. The first one, of course, is to buy coffee and the second reason is the food. The next top reason people choose coffee shops is the culture and atmosphere they offer. This is likely why reasons four and five are a place to study and a place to work.


To learn more on how to start your own coffee shop checkout my startup documents here
Please note: This blog post is for educational purposes only and does not constitute legal advice. Please consult a legal expert to address your specific needs.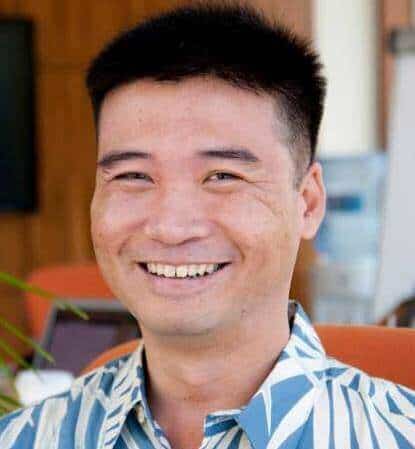 Hi! I'm Shawn Chun
My adventure in coffee began when I first launched my first coffee shop back in the early 2000s. I had to figure out so many things on my own and to make it worse within 2 years of opening two large corporate coffee chains moved in just blocks away from me!
As I saw smaller and even some larger coffee shops in the neighborhood slowly lose customers to these giant coffee chains and slowly close up shop, I knew that I had to start getting creative…or go out of business.
I (like you may be) knew the coffee industry well. I could make the best latte art around and the foam on my caps was the fluffiest you have ever seen. I even had the best state-of-the-art 2 group digital Nuova Simonelli machine money could buy. But I knew that these things alone would not be enough to lure customers away from the name brand established coffee shops.
Eventually, through lots of trial and error as well as perseverance and creativity I did find a way to not only survive but also thrive in the coffee/espresso industry even while those corporate coffee chains stayed put. During those years I learned to adapt and always faced new challenges. It was not always easy, however, in the end, I was the sole survivor independent coffee shop within a 10-mile radius of my location. Just two corporate coffee chains and I were left after that year. All told the corporate coffee chains took down over 15 small independent coffee shops and kiosks and I was the last one standing and thriving.
Along the years I meet others with the same passion for coffee and I quickly learned that it is not only "how good a barista is" that makes a coffee shop successful, but the business side of coffee as well.
Hence why I started this website you are on now. To provide the tools and resources for up and coming coffee shop owners to gain that vital insight and knowledge on how to start a coffee shop successfully.
Stick around, browse through my helpful blog and resources and enjoy your stay! With lots of LATTE LOVE!
Shawn