Are you or is someone a coffee lover? Do you often find yourself searching for that perfect and unique gift for someone in your life who loves coffee? Either way, you are in luck because there are coffee gadgets available to fit any need, any personality, or any budget.
According to reputable food and gadget websites Delish HomeGrounds and CNET, nine of the best gadgets for coffee lovers are coffee mug warmers, cold-press kits, self-stirring travel mugs, coffee bean roasters, coffee bean grinders, ground dispensers, USB-heated travel mugs, instant hot to iced coffee mugs and handheld espresso makers.
Of all of the unique gadgets you can purchase, I find the USB-heated travel mugs the most captivating.
Coffee Mug Warmers
Portable coffee mug warmers can be the perfect gift for the on-the-go coffee lover. We all know that coffee drinkers have that one specific mug they love and will never get rid of. Portable coffee mug warmers allow you to use your favorite mug while keeping it warm wherever you may find yourself.
You can find coffee mug warmers that suit any lifestyle, from the homebody to the on-the-go professional. These warmers come in a variety of finishes, such as plastic, aluminum, or even imitation wood-grain, They are available in a multitude of colors and sizes as well. Portable coffee mug warmers can be found at an affordable price, with some mug warmers costing around $9. They can also be quite expensive, with some units priced as high as $329.
These warmers can be powered either by traditional wall plugs or even by USB ports. Some warmers contain a rechargeable battery, which means that coffee lovers can take them anywhere they want a hot cup of coffee. Coffee mug warmers also come with variable temperature settings and an automatic shut-off feature. You can find a large assortment of them on Amazon.
Cold-Press Kits
Coffee lovers around the world know that to make a truly great cup of iced coffee, the coffee must be cold-brewed. Does this mean that every time you want a good iced coffee you have to go to your local coffee shop? Fortunately, you can avoid the long lines and the expense that comes with venturing out to the local coffee shop by purchasing a cold press kit.
Once a tool used only in coffee shops by professional baristas, cold press kits can now be ordered online and delivered directly to your home. These kits can be purchased in a plethora of styles and finishes by many reputable manufacturers. Cold press kits are also priced to fit any budget, with prices ranging from under $25 to over $200.
Cold press kits are available in either travel or traditional countertop sizes. If you are unsure of which style or brand to choose, Amazon offers many user reviews of the products. This means you can shop with peace of mind, selecting the kit that perfectly fits your needs. You can buy one with confidence, knowing that either you or your favorite coffee lover will enjoy that tall cup of iced coffee.
Self-Stirring Travel Mugs
Of all the unique gadgets you can buy for your coffee needs, the self-stirring coffee mug is quite an interesting choice. They work by including a propeller attached to the bottom of the mug, and usually have a button on the handle. You simply press the button after adding the desired amount of cream and sugar to your coffee.
Self-stirring travel mugs are made by several different manufacturers. These mugs are either sold in a unibody design or with the motor and the mug being detachable units. They come in every color imaginable if the personal expression is important to you.
You can find a lower-end, inexpensive model priced around $10. Self-stirring coffee mugs also come in more expensive, high-end models, with prices as much as $129. Whatever your budget maybe, you can find a large array of self-stirring coffee mugs at all prices on Amazon.
Coffee Bean Roasters
Many coffee lovers like to make their coffee from scratch. This includes roasting and grinding their beans. If you or someone you know takes their coffee seriously, I have the gadget for you. Coffee bean roasters allow connoisseurs of coffee to roast their beans, giving them complete control over how their coffee tastes from start to finish.
Coffee bean roasters work two ways. One method in which they work is by spinning the coffee beans in a drum while the beans are heated from an outside heating source. The other method forces hot air through a screen to heat the beans. The beans are then cooled through a process called quenching.
Just a few of the types of coffee roasters you can purchase are eco-friendly, ceramic, hand-turned, or electric roasters. They are usually available in black, white, or brushed stainless steel finishes. Whatever type of roaster you are looking for, you can find it here.
Coffee Bean Grinders
Perhaps you are the type of person who prefers to buy your beans pre-roasted and grind them yourself. Coffee grounds tend to lose a little of their flavor over time. Grinding your coffee beans creates a larger surface area for water to dissolve the oils contained in coffee beans. This results in a much bolder, richer, and more flavorful cup of coffee.
Coffee grinders come in many different sizes, colors, capacities, and price points. If you or someone you know grinds a very small amount of beans at a time, there are grinders with a capacity of under four ounces. These grinders are perfect for coffee lovers who prefer to grind their beans while traveling. For the household that consumes large amounts of coffee regularly, there are coffee grinders available with capacities of up to nine ounces. For comparison, that's over 41 nine-ounce cups of coffee!
Coffee grinders are usually made of plastic, ceramic or stainless steel. The price of coffee grinders is almost as endless as the color choices. There are electric programmable grinders that are priced around $850, and there are smaller, hand-cranked coffee grinders that are priced as low as $14 on Amazon.
Ground Dispensers
A coffee ground dispenser can complete the coffee lover's trinity of roasting, grinding, and dispensing their beans. This gives you absolute control of not only the flavor of your coffee but also exactly when and where you can enjoy your coffee at peak freshness. A coffee ground dispenser can be the perfect gadget for you or someone you know who falls into this category.
Coffee ground dispensers are made from many different materials such as glass, porcelain, stoneware, plastic, metal, or silicone. They can be bought for either home use or in commercial-grade units, which are available in basic colors like white, black, red, and gray. On Amazon, prices can range from around $122 for a high-end model to a very basic dispenser costing approximately $14.
Check out the best coffee gifts HERE.
USB-Heated Travel Mugs
My favorite coffee-related gadget on this list is the USB-heated travel mug. The basic premise of this gadget is simply to keep your coffee piping hot from the first to the last sip. However, you do not realize how enjoyable this can be until you own one. Speaking completely from a time-saving aspect, I believe this item should be a must-have for any coffee lover.
Convenience is the name of the game when it comes to the USB-heated travel mug. I cannot tell you how many times my cup of coffee has gone cold before I was able to finish it. Thanks to reliable brands like Keurig, Hamilton Beach, Cuisinart, and Ninja, you don't have to heat your coffee in the microwave to finish enjoying it.
With one of these mugs, you can take your coffee with you wherever you go and reheat it anywhere you can find a USB port. This means that you can use your phone charging brick, or even your laptop (providing it has a USB port) to heat your coffee. Found mostly in stainless steel or plastic finishes, As useful as this particular gadget is, it is relatively inexpensive. You can purchase one here for around $25.
Instant Hot To Iced Coffee Mugs
This gadget has one basic, albeit important, function. As the name indicates, it transforms hot coffee into a cold coffee beverage. Instant hot to iced coffee mugs are perfect for those times when you are in a hurry and don't have time to wait for an iced coffee drink. They are also a great gadget to have if you prefer to make your cold coffee drinks at home.
If you consider the amount of money you will save by making your iced coffee drinks at home, these gadgets are reasonably priced starting at around $19. If you are concerned with the amount of waste and its impact on the environment, they are also eco-friendly as they are re-usable. The Insider rates the best instant hot to the iced coffee mug as the Zoku Iced Coffee Maker is the best you can buy.
As you can see, there are many delightful and useful gadgets you can either buy for your enjoyment, or for any coffee lover you have in mind. While I prefer the USB-heated travel mug, I believe you can't go wrong with any of these.
Frequently Asked Questions
Are there any gift sets available to purchase?
Yes, there are several different gift sets available to purchase for that coffee lover in your life. Many different gift sets can be found on all-in-one online coffee shops such as Bean Box. Here you can purchase many different samplers or gift sets which feature a wide variety of different coffees from around the world. These gift sets are available as either a one-time purchase or as a subscription service.
What are some of the best brands of coffee available online?
Sorting through all of the many different brands of coffee you can find online can be a truly daunting task. There are hundreds of coffee makers, and each of them provides several roasts and blends. Some of the better brands that are well-known throughout the coffee industry are Black Rifle Coffee Company, Death Wish Coffee, Seattle's Best Coffee, New England Coffee, and Starbucks.
To learn more on how to start your own coffee shop checkout my startup documents here
Please note: This blog post is for educational purposes only and does not constitute legal advice. Please consult a legal expert to address your specific needs.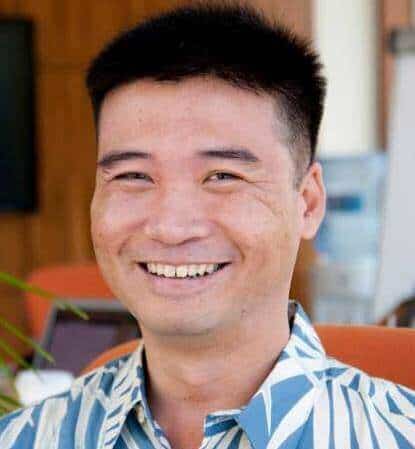 Hi! I'm Shawn Chun
My adventure in coffee began when I first launched my first coffee shop back in the early 2000s. I had to figure out so many things on my own and to make it worse within 2 years of opening two large corporate coffee chains moved in just blocks away from me!
As I saw smaller and even some larger coffee shops in the neighborhood slowly lose customers to these giant coffee chains and slowly close up shop, I knew that I had to start getting creative…or go out of business.
I (like you may be) knew the coffee industry well. I could make the best latte art around and the foam on my caps was the fluffiest you have ever seen. I even had the best state-of-the-art 2 group digital Nuova Simonelli machine money could buy. But I knew that these things alone would not be enough to lure customers away from the name brand established coffee shops.
Eventually, through lots of trial and error as well as perseverance and creativity I did find a way to not only survive but also thrive in the coffee/espresso industry even while those corporate coffee chains stayed put. During those years I learned to adapt and always faced new challenges. It was not always easy, however, in the end, I was the sole survivor independent coffee shop within a 10-mile radius of my location. Just two corporate coffee chains and I were left after that year. All told the corporate coffee chains took down over 15 small independent coffee shops and kiosks and I was the last one standing and thriving.
Along the years I meet others with the same passion for coffee and I quickly learned that it is not only "how good a barista is" that makes a coffee shop successful, but the business side of coffee as well.
Hence why I started this website you are on now. To provide the tools and resources for up and coming coffee shop owners to gain that vital insight and knowledge on how to start a coffee shop successfully.
Stick around, browse through my helpful blog and resources and enjoy your stay! With lots of LATTE LOVE!
Shawn