All of the best coffee shops are not only known for their coffee. The best coffee shops also offer their customers with an excellent selection of food items, especially pastries. If you want to set your coffee shop a part from your competitors, it is essential that you have a selection of pastries that make you stand out in a positive way. We have the 4 best types of pastries to offer in your shop, along with other types of food to consider.
The best types of pastries to offer in your coffee shop include various croissants, specialty breads, muffins, and slices of pie. These pastries are the best options because they will give your coffee shop a nice variety and will help you meet different dietary needs. You can include other types of food like breakfast sandwiches and simple salads.
Croissants
A croissant is a classic option when it comes to pastries and it is an essential pastry to have featured in your shop. The thing we love about featuring croissants is customers can enjoy them all times throughout the day, not only for breakfast. Croissants also pair great with a variety of coffee, not only hot house brew.
If you really want to set your coffee shop a part from the rest, you can feature twists on the classic croissant. You can offer croissants that have almonds included or fruit on top. This is a pastry that you can get slightly creative with. We recommend starting with small batches of different types of pastries to see how well they do with your customer base. The types that sell out quickly are the ones you should start offering more of.
Another great thing about croissants is they are simple to make. If you or someone on your staff has a medium amount of knowledge on baking, it is a pastry you will likely be able to complete on your own. If you do not wish to make them yourself, you can partner with a local bakery near your coffee shop.
Specialty Breads
Specialty breads are another type of pastry that allow you to offer some variety in your coffee shop. The two most popular types of bread include banana bread and zucchini bread. These types of specialty breads are the perfect combination of offering a breakfast item and an item that curbs a sweet craving at the same time.
Specialty breads are even easier to bake yourself than a croissant. With some practice, you can easily make banana and zucchini bread on your own. You can also create and specialize in your own specific recipe that will make your coffee shop more memorable. Plus, countless customers will especially enjoy a slice of specialty bread to go with their warm coffee. It is perfect for a cold morning or afternoon during the winter months.
Muffins
The third best type of pastry to include in your coffee shop are muffins. This is an absolute critical item to feature in your shop. Similar to the specialty bread, muffins are also an easy pastry to make on your own. There are countless various recipes you can make. Muffins are a type of pastry that you can get really creative with.
Our favorite thing about muffins is you can follow almost any dietary needs your customers may have. This sets muffins a part because most of other pastries are more difficult to fit into certain dietary requirements. You can alter your recipe for muffins to become gluten free, vegan, sugar free, etc. You have a lot of flexibility with muffins.
Muffins are also inexpensive to make on your own, which will help keep your budget down for your coffee shop. However, they are still filling for your customers at the same time. They make an excellent snack idea or something your customers can take on the go.
Slices of Pie
The last best type of pastry to include in your coffee shop is different than the previous three since it is a dessert and not a breakfast item. Offering various slices of pie is ideal for when your customers are craving something sweet and need a pick me up later in the afternoon. This is especially a great pastry to have when your customers have brought their laptops and are working from your coffee shop.
Like many of our other favorite types of pastries to offer, pies allow you to have variety since you can offer various types of pie. Pie also does not have to be an expensive pastry. We recommend starting off by purchasing one full pie and cutting it into individual slices. Then you will be able to see how well the slices of pie are favored by your customers, without spending a large amount of money.
When it comes to slices of pie, those who feel like they have supreme baking skills can make their own. However, unless you feel like you or someone on your staff is a professional at baking pies, this is likely a pastry you want to get from your local bakery or someone who has a large amount of knowledge when it comes to pies.
Other Food Items to Consider
In order to really stand out from the competition, we recommend offering other types of food on top of the pastries you choose to sell. The goal is to help your customers get the convenience that they need. You do not want to only offer them the coffee they are looking for. You also want to help their morning or afternoon go as smoothly as it can. This includes offering other types of food that your customer may need.
The first other type of food we recommend offering at your coffee shop includes breakfast sandwiches. We love offering breakfast sandwiches because they are easy to make, and they are also inexpensive. You can likely easily put them together on your own. Depending on how creative you get with your breakfast sandwiches, you can train staff how to prepare the sandwiches fresh every morning to really improve your quality.
The other type of food item we recommend offering in your shop includes simple salads. This type of food is ideal for the customers who are stopping by your business for an afternoon pick me up and need a nutritious bite to eat. This is also great for those who may be working from your coffee shop in the afternoons.
The great thing about salads is it gives your customers a healthy option compared to some of the pastries that might have higher calorie counts. It helps you reach customers who are looking for more nutritious options. Salads are also one of the easiest types of food you can put together and can also be extremely inexpensive, depending on your budget.
Offering pastries and other types of food in your coffee will help set you a part from your competition. It will provide your customers with an extra level of convenience and make their daily routines much smoother when they visit your coffee shop. By offering some of the options we have included above, your customers will soon start to recognize your business as their critical stop in the morning before work or during their lunch break for a pick me up.
Looking for more food ideas for your coffee shop? Try this article.
Frequently Asked Questions
Should I offer both coffee and tea products in my coffee shop?
Yes, we do recommend offering both coffee and tea products in your coffee shop. The goal is to be able to provide a wide range of customers with their favorite drink. Coffee and tea drinks are like partners and should be featured together. Customers who prefer coffee might bring a friend along who only drinks tea.

Although we do recommend offering both coffee and tea, it is up to you when it comes to how many tea products you offer. You do not have to have a large selection. We just recommend making sure you have options for those who would prefer tea over coffee.
How do I hire great employees for my coffee shop?
The quality of the employees that work in your coffee shop can really make a difference on how well your shop does. It is important to hire employees that have experience in working as a barista and also have friendly personalities that will treat your customers the way you would prefer that they are treated.

To ensure you hire great employees for your business, we recommend doing thorough interviews for those you are considering. You want to make sure that you get a good understanding of their personality and how they will interact with customers.
What education is required to open your own coffee shop?
There is no specific amount of education that is required to open your own coffee shop. You are not required to have a college education. However, we do recommend ensuring that you at least have a basic knowledge of both coffee shops and business skills.

If you feel like you lack in business skills and do not want to get a college degree, many community colleges will offer various classes on business that you can take (without getting a full degree). Many cities may also offer workshops on business that you can join as well.
To learn more on how to start your own coffee shop checkout my startup documents here
Please note: This blog post is for educational purposes only and does not constitute legal advice. Please consult a legal expert to address your specific needs.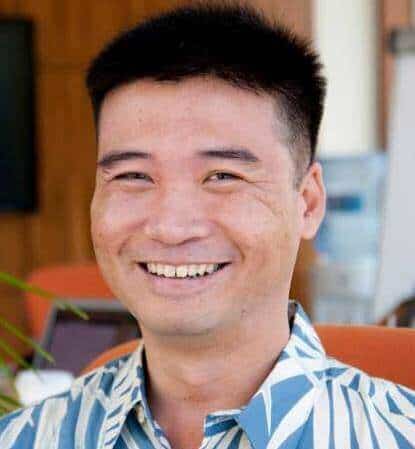 Hi! I'm Shawn Chun
My adventure in coffee began when I first launched my first coffee shop back in the early 2000s. I had to figure out so many things on my own and to make it worse within 2 years of opening two large corporate coffee chains moved in just blocks away from me!
As I saw smaller and even some larger coffee shops in the neighborhood slowly lose customers to these giant coffee chains and slowly close up shop, I knew that I had to start getting creative…or go out of business.
I (like you may be) knew the coffee industry well. I could make the best latte art around and the foam on my caps was the fluffiest you have ever seen. I even had the best state-of-the-art 2 group digital Nuova Simonelli machine money could buy. But I knew that these things alone would not be enough to lure customers away from the name brand established coffee shops.
Eventually, through lots of trial and error as well as perseverance and creativity I did find a way to not only survive but also thrive in the coffee/espresso industry even while those corporate coffee chains stayed put. During those years I learned to adapt and always faced new challenges. It was not always easy, however, in the end, I was the sole survivor independent coffee shop within a 10-mile radius of my location. Just two corporate coffee chains and I were left after that year. All told the corporate coffee chains took down over 15 small independent coffee shops and kiosks and I was the last one standing and thriving.
Along the years I meet others with the same passion for coffee and I quickly learned that it is not only "how good a barista is" that makes a coffee shop successful, but the business side of coffee as well.
Hence why I started this website you are on now. To provide the tools and resources for up and coming coffee shop owners to gain that vital insight and knowledge on how to start a coffee shop successfully.
Stick around, browse through my helpful blog and resources and enjoy your stay! With lots of LATTE LOVE!
Shawn