It may seem like a really fancy and appealing idea to start a coffee shop- and it is. Apart from branding, registering your coffee shop, getting the appropriate license or permit, and all the other stacks of paperwork you have to deal with before you set up your shop, you will need to prepare adequately to start and sustain a successful business. One of the ways to do this is to anticipate possible challenges you may face in operating your coffee shop and mapping out ways to overcome them beforehand.
Coffee shop owners face a number of challenges which if not properly taken care can lead to business failure. Here, I will discuss 6 common problems coffee shop businesses encounter and how to overcome them. Here is a list of these challenges:
Stiff competition.
Deciding what should be on the menu.
Customer service.
Managing employees.
Poor inventory and pricing methods.
Lack of equipment.

Stiff competition.
People love coffee- a lot. Because of the huge demand for coffee- even in social situations, it is not uncommon to find a coffee shop in every corner. There are huge coffee business franchises like Starbucks with equally huge marketing budgets and manpower that have outlets everywhere you get to. There are also independent coffee shops that are known to serve great-tasting cups of coffee. The fact that coffee shop customers are usually loyal to the coffee shop they patronize and may be difficult to poach does not make things look any easier.
It is understandable that these factors may make it seem intimidating and overwhelming for your start-up coffee shop to thrive, especially if you are starting an independent business. However, with the right amount of research and strategy, you can channel this large demand for cups of coffee to your advantage.
To stand out in the crowd, it is important to carve out a specific identity for your business. You achieve this by identifying the type of customers you want to cater to. Based on your target customers, you can then offer unique services that your competitors are not offering or simply doing the same thing as your competitors but noticeably better. You may decide to effect this in one or more aspects of your business; ranging from customer service, to items on your menu, to providing recreational additions like board games while your customers are at your shop. These unique services differentiate you from other coffee businesses and should be included as main selling points in your marketing campaigns.
While your shop may be small, it also makes it easy for you to add a personal touch to your services. You can emphasize this in your marketing campaigns. Small cozy coffee shops hold a certain appeal for many people.

Deciding what should be on the menu.
A coffee shop menu is an important factor in helping a prospective customer decide whether to stop at your shop for a cup of coffee or not. A narrow menu leaves a customer with very limited choices while an endless list may leave the customer exasperated. Therefore, it is important to strike the right balance when deciding what should be on your menu.
The biggest influence in deciding what should be on your menu are your target customers. Some coffee shop owners make the mistake of offering a menu with only items that they prefer. When this happens, the number of customers that patronize your shop will be equally very limited.
The easiest way to go about making this decision is to ask the customers directly. You can do this by having brief chats with them, asking them about their preferences. You can also put up engaging content on your social media platforms that require readers to drop comments about their menu preferences. If you have started operation, you can also make deductions of customer preferences from a history of customers' orders-  this is an advantage of good record-keeping practices. While you may not be able to please everybody, the information you gather from these avenues will go a long way in helping you create a menu that is largely satisfactory to your customers.
This article is all about designing your menu board!

Customer Service.
The quality of your customer service is another huge deciding factor in the success of your coffee shop. Even with the best menu in town, a coffee shop with poor customer service soon loses its customers. The challenge of slow service is common at many coffee shops. Finding a way to solve this can give your coffee shop business a competitive edge over others.
Customer service has a huge influence on customer loyalty and retention. This means that as much as possible, you should pay great attention to ensuring that every experience at every point of service is smooth and free of any hitches. Do away with unnecessary order processes that hold up the queue. Provide training for your staff on how to relate with customers and good teamwork to ensure fast deliveries. If your business is online, be sure to use responsive tools with customer-friendly interfaces on your website to ensure a seamless order process. This will keep your customers coming back and even earn your referrals from them.

Managing employees.
Human capital is usually the trickiest resource to manage in operating any business and is also the most important. When properly managed, employees easily become assets to a business.
Take the time to intimate your employees on the objectives of the business so that they can work towards the same goals. Outline every employee's responsibility so that there is no confusion. You can introduce working with a checklist to ensure that no task is left undone. Learn to delegate duties to your employees and trust them to carry them out. You cannot be everywhere at the same time. Empower your employees to function efficiently even when you are not around. To achieve this, you may need to invest in training.
Apart from making your business successful, effective employee management also helps you to maintain a healthy work/life balance.
Poor inventory and pricing methods.
It is common to see coffee shop businesses without a defined approach to taking stock of their supplies. This leads to unavailability of supplies when you need them. This can lead to an inconsistency in serving customers. It does not look good for a coffee shop when customers cannot get what is on the menu because it is not available due to depleted supplies. If the business continues to disappoint customers in this way, the coffee shop may lose credibility and therefore, customers.
A good inventory also helps to determine pricing. It will be easier to correlate the costs of running the coffee shop with how much to charge customers for their orders if there is adequate information about the quantity of supplies being used. This way, profit can be determined and business growth evaluated. If changes in pricing are necessary, it will be easy to determine the appropriate rate of change in the pricing structure.
Technology plays a significant role in helping to overcome this challenge. You can integrate into your operations, software that tracks inventory quantities, and notifies you when supplies reach pre-defined levels.

Lack of equipment.
If you are just starting out as a small coffee shop business, you probably do not have the means to buy all the equipment you need at once. This may threaten to affect your business in one or more ways.
The best way to deal with this is to define the basic equipment you need to start your coffee shop business. Get advice from credible suppliers to help you make good choices. You can then begin to buy equipment gradually so that you can attend to other areas of your business that also need financial attention. Also, ensure you get good maintenance and installation suppliers to avoid wasting money on poor jobs.
Just like any other business, starting and operating a coffee shop comes with its fair share of challenges. With adequate preparation, a positive attitude, hard work, and persistence you can overcome these challenges and reap the rewards of owning a coffee shop business.
Frequently Asked Questions
How profitable is it to own a coffee shop business?
Owning a coffee shop business is a  profitable venture if operated properly.  Apart from the deep satisfaction that most coffee shop business owners derive from owning a coffee shop, you can also derive monetary benefits from it. According to Chron, gross margins for coffee shop businesses can be as high as 85% and as low as 2.5%.
How can I increase my profit margin?
The success of any business is tracked by how much profit is made from it. One of the ways to do this is to increase your prices. This may seem like a bad idea, but your customers will not mind if it is a little change in price as long value is not compromised. Another way is to reduce the rate at which you give discounts. Customers are usually more focused on value than price.
To learn more on how to start your own coffee shop checkout my startup documents here
Please note: This blog post is for educational purposes only and does not constitute legal advice. Please consult a legal expert to address your specific needs.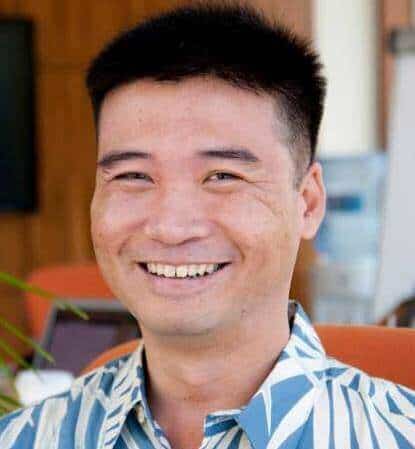 Hi! I'm Shawn Chun
My adventure in coffee began when I first launched my first coffee shop back in the early 2000s. I had to figure out so many things on my own and to make it worse within 2 years of opening two large corporate coffee chains moved in just blocks away from me!
As I saw smaller and even some larger coffee shops in the neighborhood slowly lose customers to these giant coffee chains and slowly close up shop, I knew that I had to start getting creative…or go out of business.
I (like you may be) knew the coffee industry well. I could make the best latte art around and the foam on my caps was the fluffiest you have ever seen. I even had the best state-of-the-art 2 group digital Nuova Simonelli machine money could buy. But I knew that these things alone would not be enough to lure customers away from the name brand established coffee shops.
Eventually, through lots of trial and error as well as perseverance and creativity I did find a way to not only survive but also thrive in the coffee/espresso industry even while those corporate coffee chains stayed put. During those years I learned to adapt and always faced new challenges. It was not always easy, however, in the end, I was the sole survivor independent coffee shop within a 10-mile radius of my location. Just two corporate coffee chains and I were left after that year. All told the corporate coffee chains took down over 15 small independent coffee shops and kiosks and I was the last one standing and thriving.
Along the years I meet others with the same passion for coffee and I quickly learned that it is not only "how good a barista is" that makes a coffee shop successful, but the business side of coffee as well.
Hence why I started this website you are on now. To provide the tools and resources for up and coming coffee shop owners to gain that vital insight and knowledge on how to start a coffee shop successfully.
Stick around, browse through my helpful blog and resources and enjoy your stay! With lots of LATTE LOVE!
Shawn