When you open up a coffee shop, a key component is the menu. The menu is an advertisement for your cafe as soon as people walk through the doors, a beautiful display of what you have to offer. It should be simple, legible, and be consistent with the aesthetic of the coffee shop.
The components of a well put together menu board include your drinks and the varieties you offer, specialty items, food if any. The layout and design of the menu board should be consistent with the rest of the shop: font, color scheme, graphics.

Drinks
In all places (excluding Amsterdam), a coffee shop serves exactly what the name states: coffee. It is the main ingredient of a great menu board. Starting with espresso, there are a couple varieties to offer. In contrast to hot drinks, most coffee shops offer iced drinks as well. Based on your shop, adding a couple unique specialty drinks can have people raving.
Sizes
Everyone has a different tolerance when it comes to caffeine, to help coffee shops offer multiple sizes. The standard sizes for serving coffee are 12, 16, 20, and 24 ounces, served for "here or to go." The 24 ounce option is used more with iced drinks. The larger size allows room for ice. No one likes a cup full of ice with a splash of beverage.
Milk Alternatives
Not all people can handle the lactose in dairy milk, and it can be a benefit to offer alternative milk options for a slight cost. Alternative milk options include almond, cashew, coconut, flax, hemp, and soy.
Menu Heading: Espresso
An espresso is usually made with a machine, grinding the coffee beans to a fine powder. The last time you visited a coffee shop did you notice the big machines? The machine that produces two liquid waterfalls of a pinecone brown color. The barista, then grabs what looks like a large spoon attached to the machine, bangs it on the counter (clink!), dumping the used grinds into the garbage. That is an espresso machine. With that, you can make a couple of drinks such as a cappuccino, latte, mocha, and americano being the most popular. Make it a double shot of espresso for a little extra money.
Cappuccino
A cappuccino starts with equal amounts of espresso to milk. The milk is then frothed (steam adding small bubbles) which about doubles the volume of the milk. The frothed milk is the added to the espresso.
Latte
A latte is similar to a cappuccino with a slight difference. There is a bit more milk, about double the amount of espresso, and instead of frothing the milk, the milk is heated. Mix the milk and espresso together in a mug, and use the leftover foam from the milk to create a fancy design.
Mocha
A mocha is a latte with hot chocolate added to it. It is your call on the type of chocolate to offer: white, milk, and dark. Usually topped with whipped cream and sprinkled with cinnamon or chocolate powder.
Americano
The recipe for an americano is a shot of espresso and water. The ratio between the two is roughly 1:1, or 1:2, espresso to water. Unless you make a request for the barista, an americano does not have any milk in it.

Menu Heading: Drip
Another method of hot coffee is by drip. The difference between drip coffee and espresso is how fine the beans are ground and the length of time. The beans with drip coffee don't have to be as fine as espresso. The heated water sits with the beans and drips, hence drip coffee. An espresso is quick with a brewing time of about 30 seconds, while drip coffee takes a couple of minutes to brew.
Menu Heading: Iced Drinks
Know what is amazingly refreshing on a hot summer's day? Iced drinks. A coffee shop menu that serves iced drinks is a necessity, as most people expect them. A few of the most popular options include the cold brew, the more recent nitro cold brew, iced espresso drinks, and iced tea. Iced drinks are easy to make and quick to serve because they are already prepared.
Cold Brew
A cold brew is regular drip coffee chilled to make it cold. The barista should ask if you would like room for cream or milk.
Nitro Cold Brew
Nitro cold brews have become very popular thanks to the advertising and marketing strategy of Starbucks. A nitro cold brew is brewed over multiple hours to get the full flavor of the coffee bean. Nitrogen is then infused with the coffee to add texture. When dispensed from the tap, a waterfall-like effect occurs, making it very fun to watch. After a few minutes, there is a foam that forms at the top of the brew. Nitro cold brews are stronger than your regular cup of coffee, limited serving sizes may be best to offer.
Iced Espresso Drinks
Cappuccino, latte, mocha, americano can all be offered as an iced version. Instead of steaming and heating the milk, the milk is added cold. Also, some shops like to add a bit of syrup flavoring to their iced espresso drinks.
Iced Tea
Tea is steeped and then iced, it's a simple process. Keep the tea steeping for a little longer than normal to account for the ice that will melt, diluting the tea. Similar to the popular trend of nitro cold brew, iced matcha green tea is another option to offer. The matcha usually comes as a powder that you add to the water. Make it a latte by adding some milk and mixing in the matcha powder.

Menu Heading: Specialty
Whether it's a seasonal drink or a drink specific to your shop, specialty drinks can have your customers craving. For example, a pumpkin spice latte is very popular during the holiday season starting early September. It creates a story of warmth and comfort related to the holidays. I have seen herbs such as lavender and sage added to espresso drinks. Also, CBD based drinks are becoming very popular. The CBD is the medicinal side of marijuana and does not create the psychoactive affects. CBD derived from hemp is legal in all 50 states. CBD beverages create a relaxed feeling with an energetic kick from the coffee.
Another recent popular drink is fat infused coffee. Popularized by Dave Asprey is the bulletproof coffee, coffee mixed with a tablespoon of MCT oil (concentrated coconut oil), and a tablespoon of organic grass-fed butter. For a protein boost, add a scoop or two of collagen protein.
Need some help with creating specialty drinks? Here are a few you can create and offer:
Lavender latte

CBD infused cappuccino

Buttered coffee with MCT oil

Pumpkin spice (fall seasonal)

Peppermint candy cane latte (Christmas seasonal)

Cookies and cream vanilla latte (topped with whipped cream)

Iced vanilla matcha latte with gold flakes (St. Patrick's day seasonal)
Menu Heading: Food
The type of coffee shop you plan to open will determine what type of food you offer. Coffee shops are popular morning destinations, so food offerings should be related. Offering a steak at a coffee shop is an interestingly odd combination. Most coffee shops offer pastries such as donuts, cookies, mini cakes, and bagels. Also, offer different kinds of toasts and breakfast burritos too.
Keep the menu items simple. Most of the time customers just want a quick bite to eat before heading to work. Or, something to nibble on while they drink their coffee and chat with a friend. Read more about what kind of food to serve in your cafe here.
Layout
You have done your research, visited multiple coffee shops, and created a list of items to offer on your menu. Now you want to beautifully display what your coffee shop has to offer. While you are going around visiting the different coffee shops, ask the barista if you can have one of their menus, if you can't take one with you snap a picture. With all your menus collected lay them out and take notes on what you like and what you don't like about the menus, the placement, material, design, font, color scheme, graphics.

Placement
Coffee shops offer coffee, and that is what most people are going to purchase when they arrive. Display your coffee options at the top of the menu. While we were talking about different coffee options above, I placed them in order which you can use on your menu. Espresso as the heading, below that a list of cappuccino, latte, mocha, and americano, and any other espresso-based drinks you want to offer. After the espresso drinks, offer the drip coffee options. On the right-hand side of the menu the iced offerings, underneath the specialty, and at the bottom the food options. Somewhere on the menu, you should have extras that people can add to their drinks. List the prices of the drinks in relation to the size and make it clear: this size drink costs this amount (ex: 12oz/$3.12).
Menu Board Material
Menu boards that are chalkboard give you more opportunity to add some of your creativity. You can draw cool designs and fonts to make your menu board pop. Another option, print menu board that can be created on your desktop and made into the appropriate dimensions. A print menu board can make it easy to update with new items and seasonal designs.
Design
The design of your coffee shop menu should be consistent with the aesthetic of your coffee shop. For example, If you have a rustic coffee shop make the menu board look rustic. Consistency is a big part of any business. Is your logo and coffee shop name visible on the menu, does your font match, what about color scheme? All the menus in your coffee shop should be similar in design. You do not need to put an address on the menu board, but If you offer takeaway menus, having your address displayed somewhere on it can help people find your shop. Also, if you offer wifi, place that near the bottom of your menu board. It can help reduce the number of times your employees are asked, "What's the wifi password?"
Bold the headers to make it easy for people to quickly see what you offer. Most people going to a coffee shop already have an idea of the drink they are going to purchase. Bold menu headings draw attention to the categories of drinks that you offer so customers can make a decision more easily. 
Your color scheme should match the colors of your shop. It is recommended to use no more than 3 colors. You don't want to hurt the eyes of the customer, and to many colors can discourage people. Basic colors such as black, white, grey, and different shades of brown work best. If you place your logo on the menu, use the color scheme of your logo.
Graphics and pictures are a great opportunity to display what you have to offer or help educate the consumer on coffee options. We have seen coffee shops that have mini graphics on the difference of ingredients for espresso-based beverages. Check out James Aimer article Cappuccino, Latte, Ristretto or Macchiato? to get an idea on the alternate espresso drink options graphic.
Now that you have some ideas in mind for your menu, take a look at our six-step guide for learning how to open your coffee shop here.
Frequently Asked Questions
How do I know how to price my drinks?
Pricing will vary based on what region of the country you are in, and the wholesale price of supplies, labor, and other overhead costs. Square, the credit card processing software company, released data collected on the average amount spent daily on different coffee shop beverages. The average costs of the drinks mentioned in the article include:
● $3.51 Cappuccino
● $3.78 Latte
● $3.94 Mocha
● $2.62 Americano
● $2.99 Iced Coffee
How do I know how to price my drinks?
New drink ideas can spice things up. On the menu board, add a section for new drink idea announcements. You can update the menu board on a schedule such as latte of the month, be creative with new drink ideas. Unless you want to draw art on your menu board, keep the main items on the list.
Are you feeling overwhelmed with all the new terms for the world of coffee? Take a look at our helpful article to familiarize yourself.
To learn more on how to start your own coffee shop checkout my startup documents here
Please note: This blog post is for educational purposes only and does not constitute legal advice. Please consult a legal expert to address your specific needs.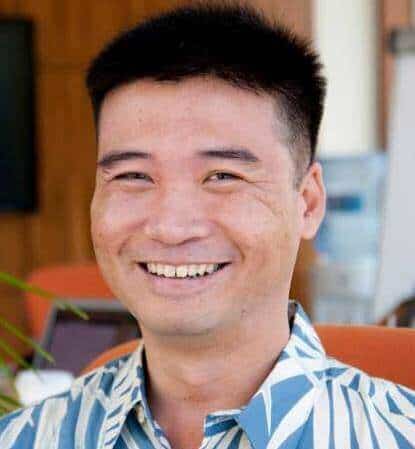 Hi! I'm Shawn Chun
My adventure in coffee began when I first launched my first coffee shop back in the early 2000s. I had to figure out so many things on my own and to make it worse within 2 years of opening two large corporate coffee chains moved in just blocks away from me!
As I saw smaller and even some larger coffee shops in the neighborhood slowly lose customers to these giant coffee chains and slowly close up shop, I knew that I had to start getting creative…or go out of business.
I (like you may be) knew the coffee industry well. I could make the best latte art around and the foam on my caps was the fluffiest you have ever seen. I even had the best state-of-the-art 2 group digital Nuova Simonelli machine money could buy. But I knew that these things alone would not be enough to lure customers away from the name brand established coffee shops.
Eventually, through lots of trial and error as well as perseverance and creativity I did find a way to not only survive but also thrive in the coffee/espresso industry even while those corporate coffee chains stayed put. During those years I learned to adapt and always faced new challenges. It was not always easy, however, in the end, I was the sole survivor independent coffee shop within a 10-mile radius of my location. Just two corporate coffee chains and I were left after that year. All told the corporate coffee chains took down over 15 small independent coffee shops and kiosks and I was the last one standing and thriving.
Along the years I meet others with the same passion for coffee and I quickly learned that it is not only "how good a barista is" that makes a coffee shop successful, but the business side of coffee as well.
Hence why I started this website you are on now. To provide the tools and resources for up and coming coffee shop owners to gain that vital insight and knowledge on how to start a coffee shop successfully.
Stick around, browse through my helpful blog and resources and enjoy your stay! With lots of LATTE LOVE!
Shawn